Tales Of The Walking Dead: 10 Stories The Anthology Series Should Explore
Tales of the Walking Dead is the perfect chance to fill in the blanks of some of the series's longest-standing questions.
You Are Reading :Tales Of The Walking Dead 10 Stories The Anthology Series Should Explore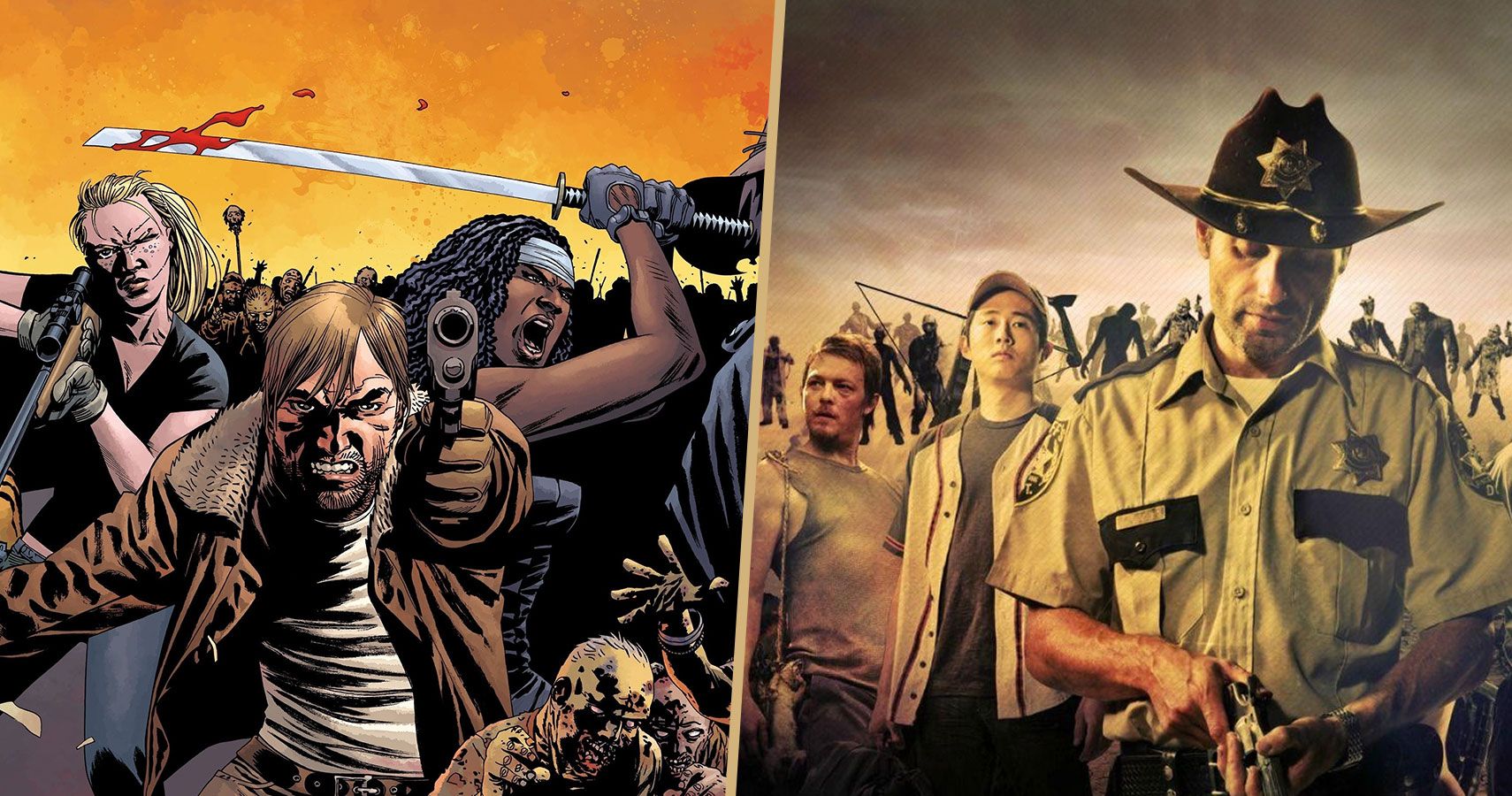 As AMC's most high-profile series, it's only natural that The Walking Dead's reach would extend far beyond television. Based on Robert Kirkman's acclaimed comic series of the same name, TWD has been adapted into several web series, a spin-off show, and a series of video games that delve even deeper into the outside world of protagonist Rick Grimes' group.
During a virtual panel during 2020's Comic-Con, a new spin-off series, Tales of The Walking Dead, was announced. The show will be an anthology, meaning there will likely be different stories, settings, and characters in each episode. Tales of the Walking Dead is the perfect chance to fill in the blanks of some of the series's longest-standing questions and would likely feature the return of several deceased characters.
10 Tyreese and Sasha's Origins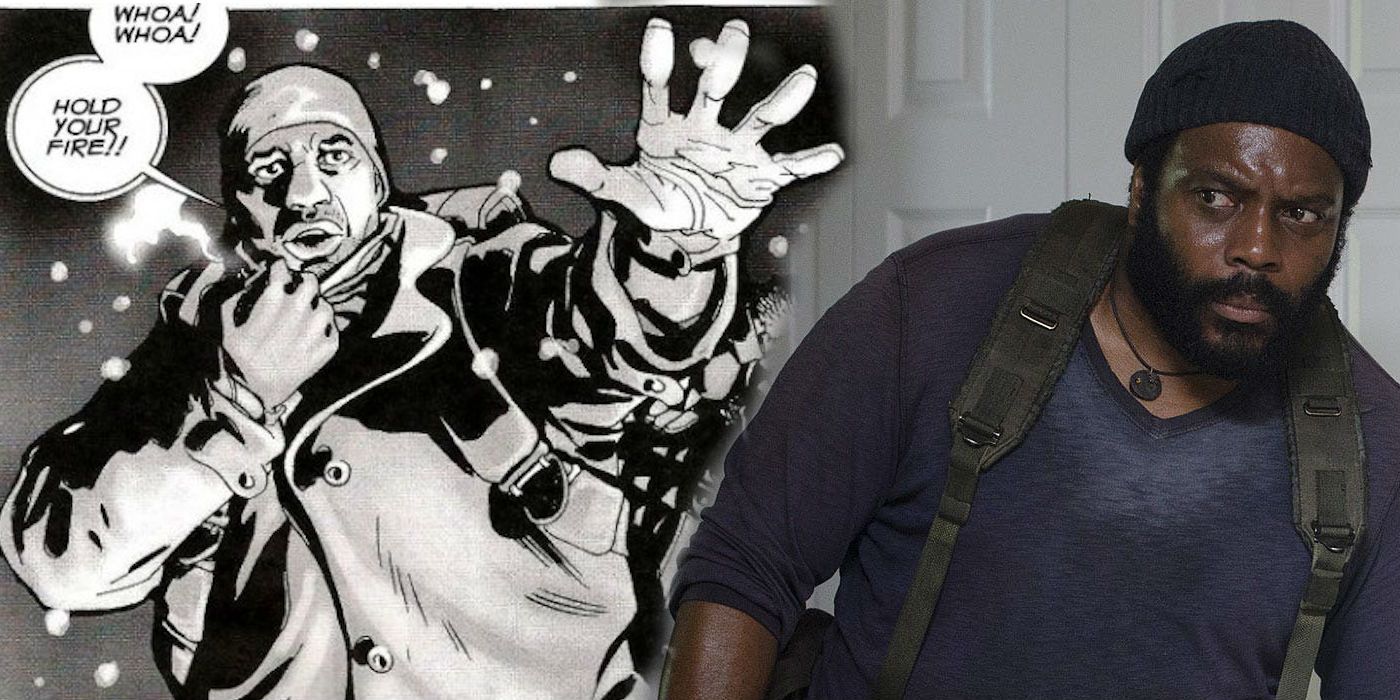 In the comic series, Tyreese is introduced almost immediately after the group leaves Atlanta, traveling with his daughter Julie and her boyfriend, Chris. However, Tyreese wasn't seen in the television series until well into the show's third season, his role as Rick's right-hand-man being filled by Daryl Dixon.
Tyreese's character and background underwent several changes for the show, including the addition of a sister, Sasha. Sasha became a well-developed character in her own right, despite not being included in TWD's source material. Given the two characters' popularity – and the large number of storylines involving Tyreese in the comics – it'd be a chance for viewers to explore their past.
9 Alpha's Exploits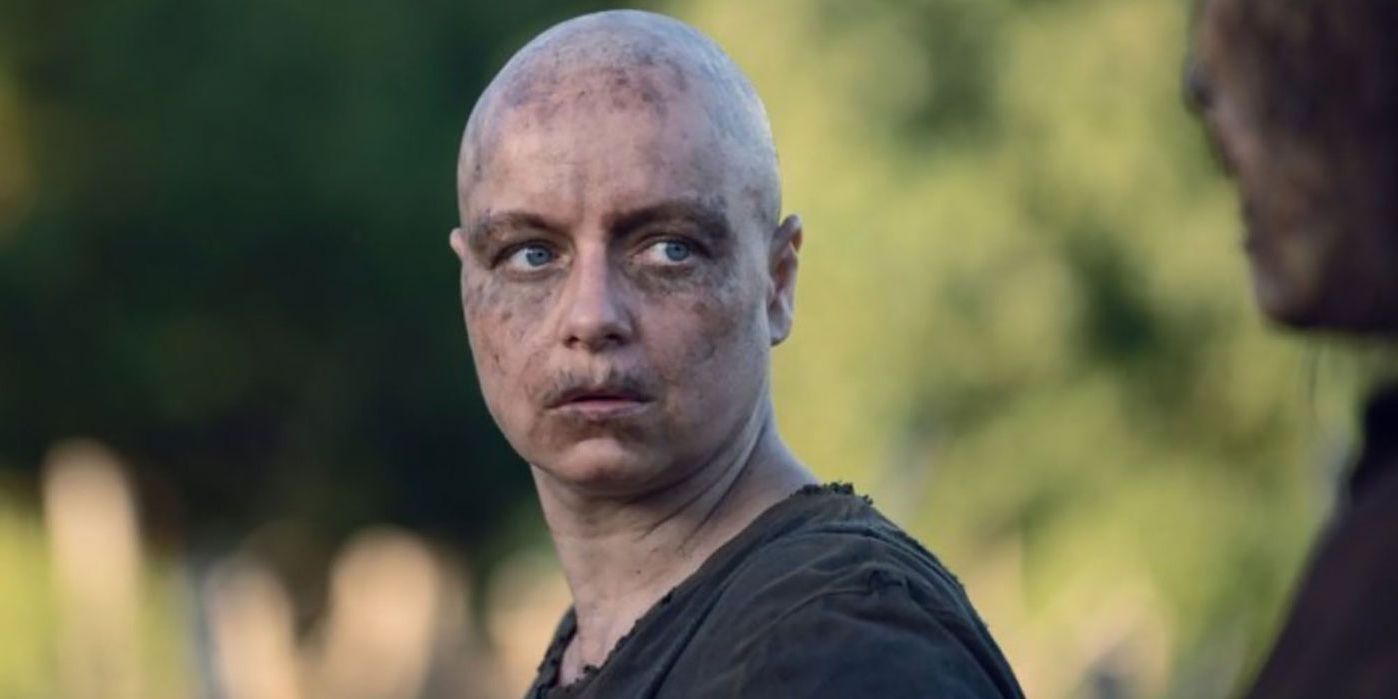 As far as villains of the TWD go, Alpha was without a doubt the most terrifying. She led a group called "The Whisperers," who wore the skins of walkers. Looking and smelling like the dead allowed The Whisperers to walk among them, essentially herding massive groups of walkers that devastated everything in their path.
While Alpha tends to try to break the will of others so she may add them to her growing number of Whisperers, there's no doubt that the walker commanding group devastated dozens of post-apocalyptic communities. Seeing it in action would make for plenty of the gory, terrifying fun that fans of the show have come to love.
8 T-Dog's Backstory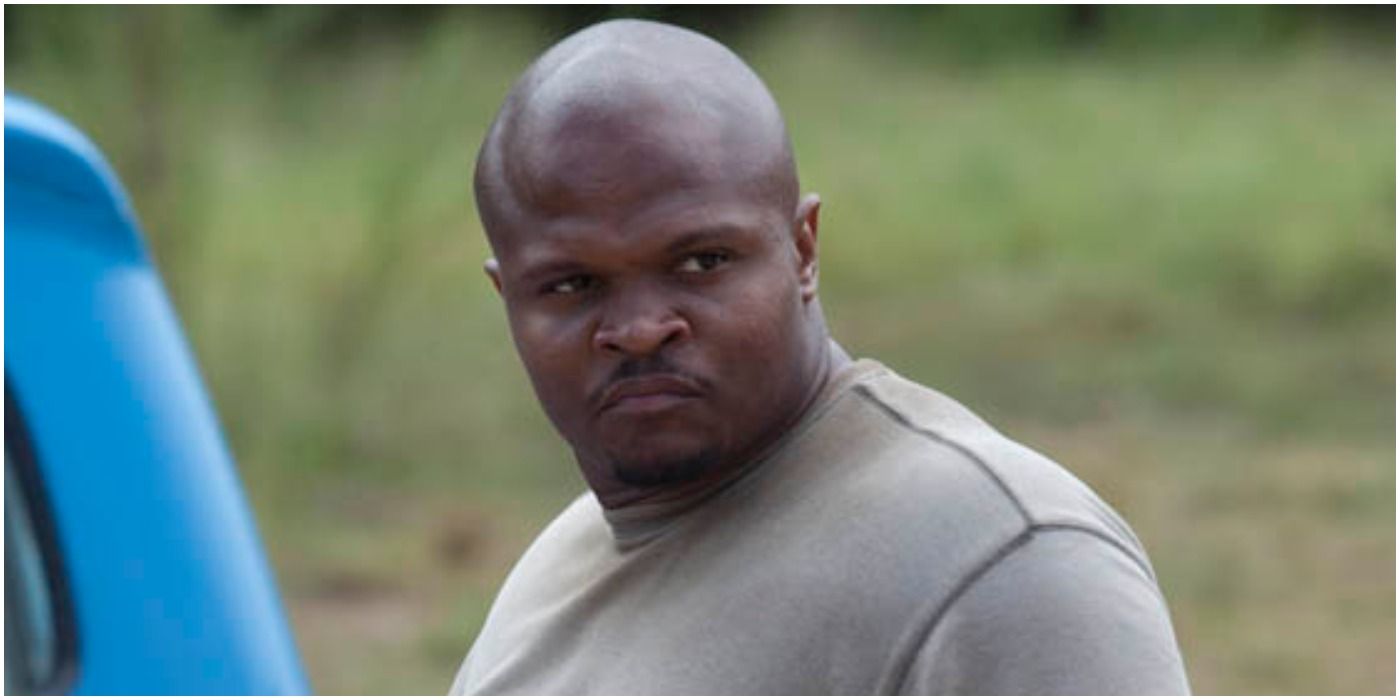 Theodore Douglas, better known as his nickname "T-Dog," was one of the first survivors encountered in Atlanta. He became one of the group's main protectors over the course of three seasons – yet his character faced criticism for being less fleshed out than the other members of the cast. Several critics even kept count of how many episodes he went without speaking.
T-Dog was killed off early on in season three, and while his death was certainly heroic, some couldn't help but feel he'd been robbed of his true potential. Seeing him more developed in a stand-alone story wouldn't make up for the writers often ignoring him, but it would be nice to see IronE Singleton back on The Walking Dead set.
7 Exploring Other Areas Of The World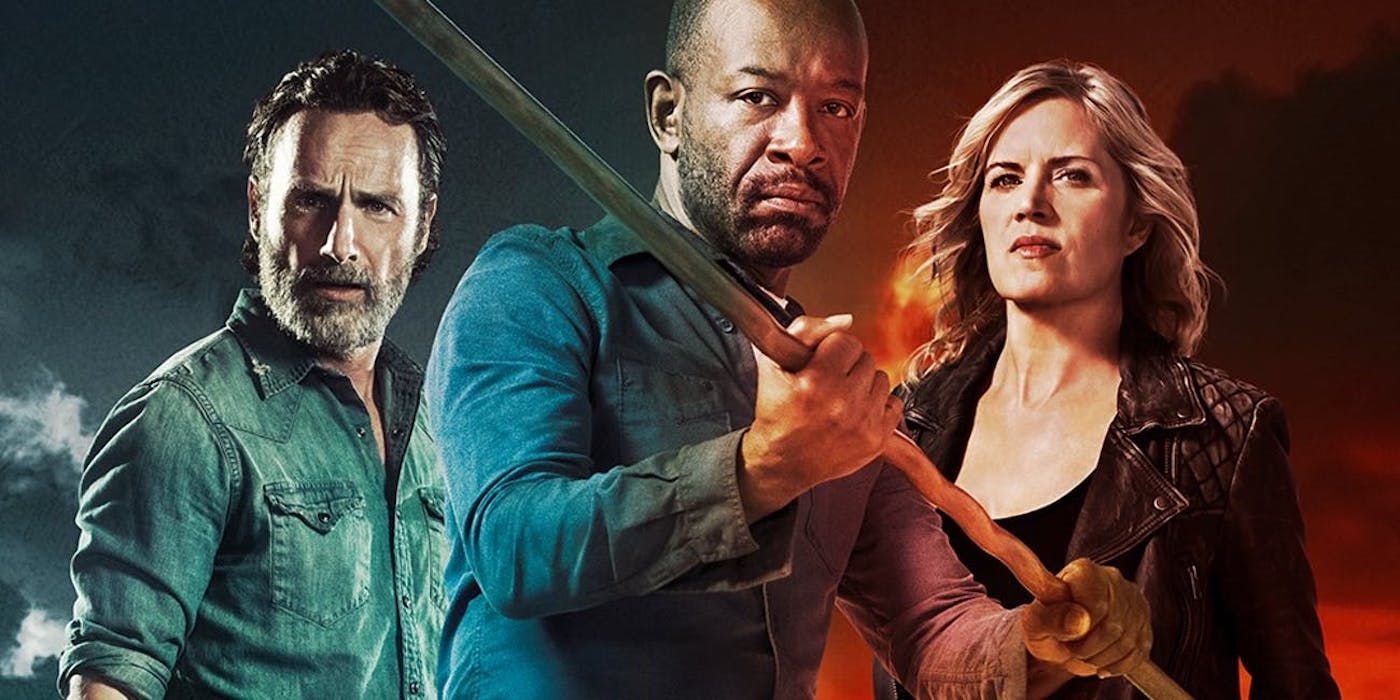 Considering it's the end of the world, long-distance travel is certainly a lot harder to d. The series doesn't focus too much outside of North America's east coast, so it's hard to tell how anyone else in the world is faring.
France was briefly mentioned in the season one finale as being the closest to finding the cure, but other than that, there's been no indication about the state of the overall world. Exploring how governments fell and what their lands have been reduced to would make for some excellent storytelling and would be a good way to bring new characters into the main fold.
6 Carol's Banishment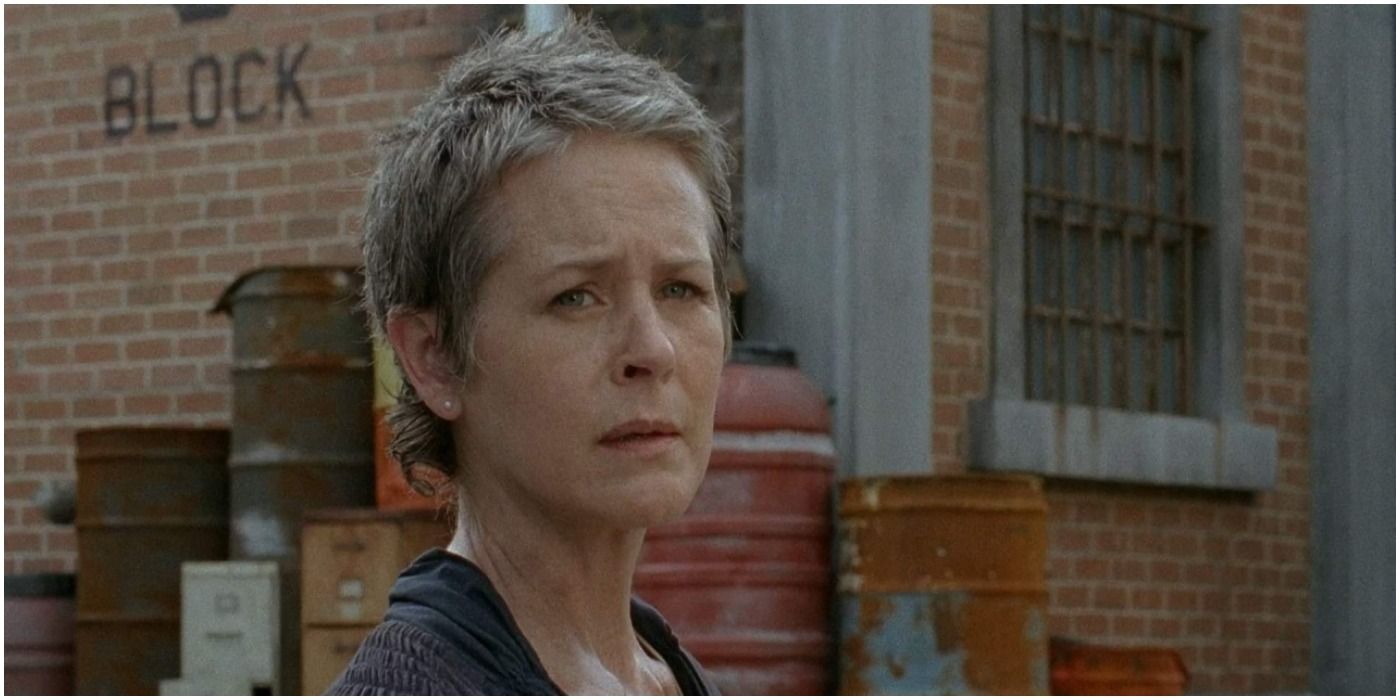 Carol Peletier is one of the last remaining original survivors from Atlanta and is the show's longest-living female character to date. Originally rather soft-spoken and shy (due to her abusive husband), Carol came into her own following the group's departure from Hershel's farm, truly starting to shine in season four.
In an attempt to prevent the spread of an illness, Carol murdered the two people she believed were the only carriers. Unable to trust her, Rick banished her from the group, and she departed to parts unknown for several episodes. She would later reappear after the fall of the prison, but the details of her journey beforehand are still a mystery.
5 What Happened To The Morales Family?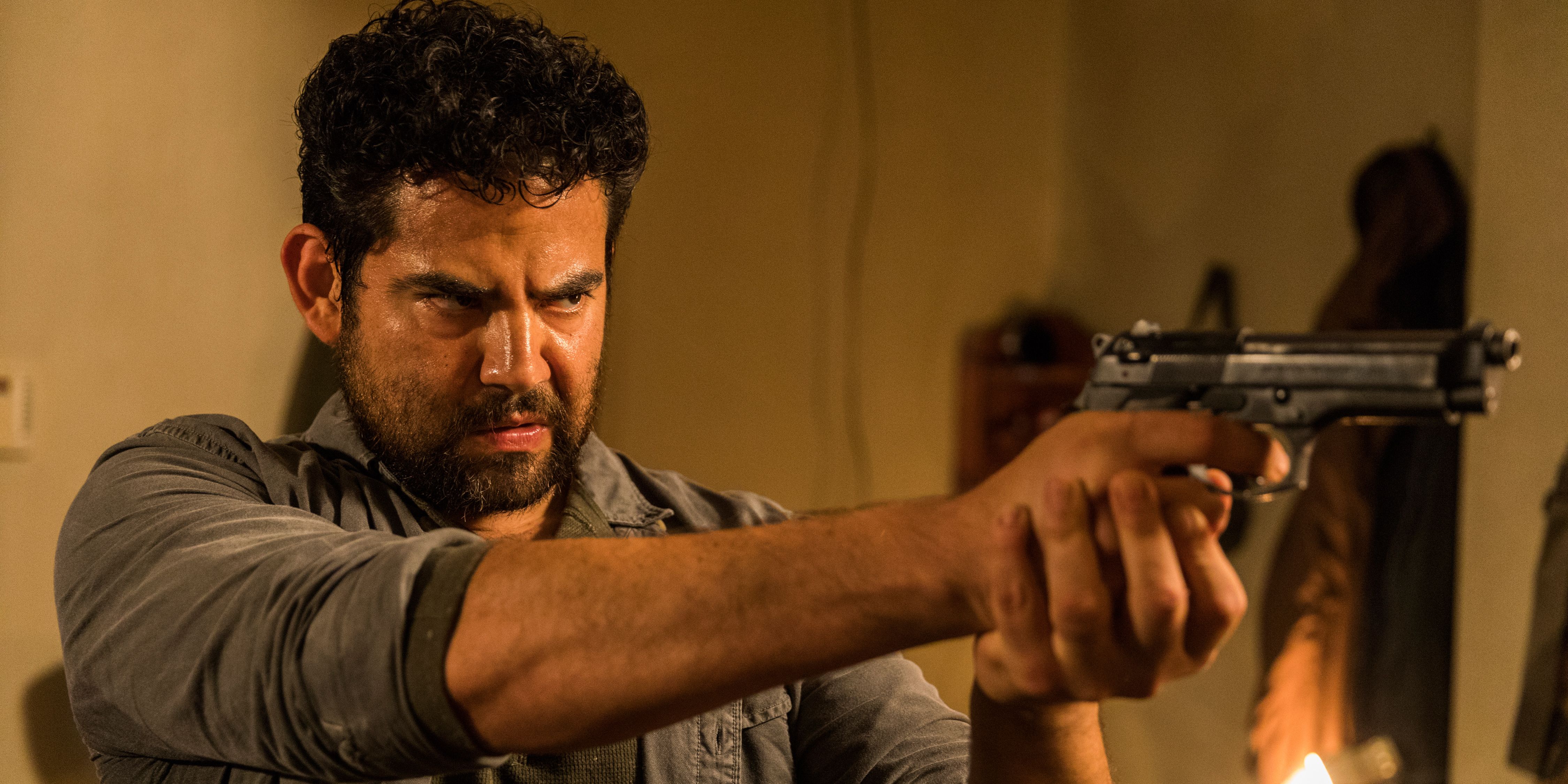 One of the first changes made to the television series included introducing the Morales Family, seemingly replacing the comic book versions of Allen & Donna's family. They parted ways with the group after the Atlanta camp was overrun and were never mentioned or seen again until the beginning of season eight.
The only survivor of their family is the father and patriarch – who never went by anything other than his last name – and he reveals his family died not long after leaving the group. Loyal to Negan and aiming to kill Rick, Daryl appears and quickly shoots Morales dead with an arrow. The nostalgia his death was meant to evoke just wasn't there, something a standalone episode could fix.
4 Maggie's Solo Years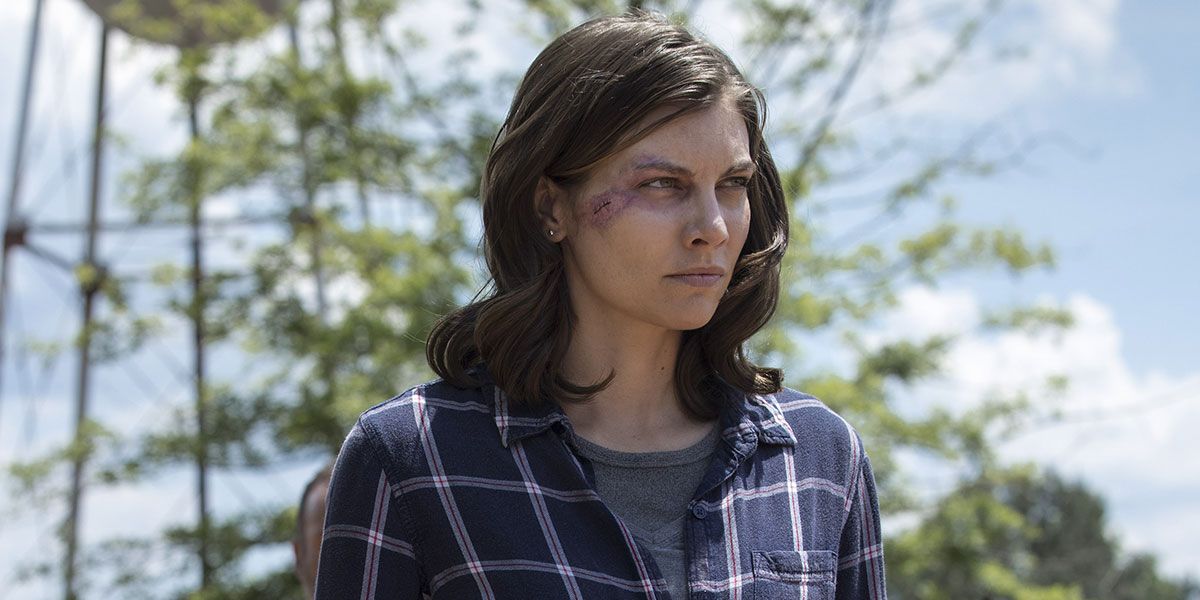 Maggie Greene is one of the series' most notable faces and is the longest surviving female character after Carol Peletier. Daughter of farmer and veterinarian Hershel Greene, Maggie fell in love with Glenn and became one of the group's most capable members, fighting tooth and nail alongside Rick, T-Dog, Glenn, and Daryl.
Following the conclusion of season eight, Maggie's actress Lauren Cohan was up for a contract renewal. She sought to be paid as much as her male co-stars Andrew Lincoln and Norman Reedus, but AMC refused. As a result, Cohan made herself available for TV pilots, and Maggie was subsequently written out of the show. Though she later returned following a two-year absence, nearly six years had passed in TWD's timeline.
3 Shane, Lori, & Carl Escaping To Atlanta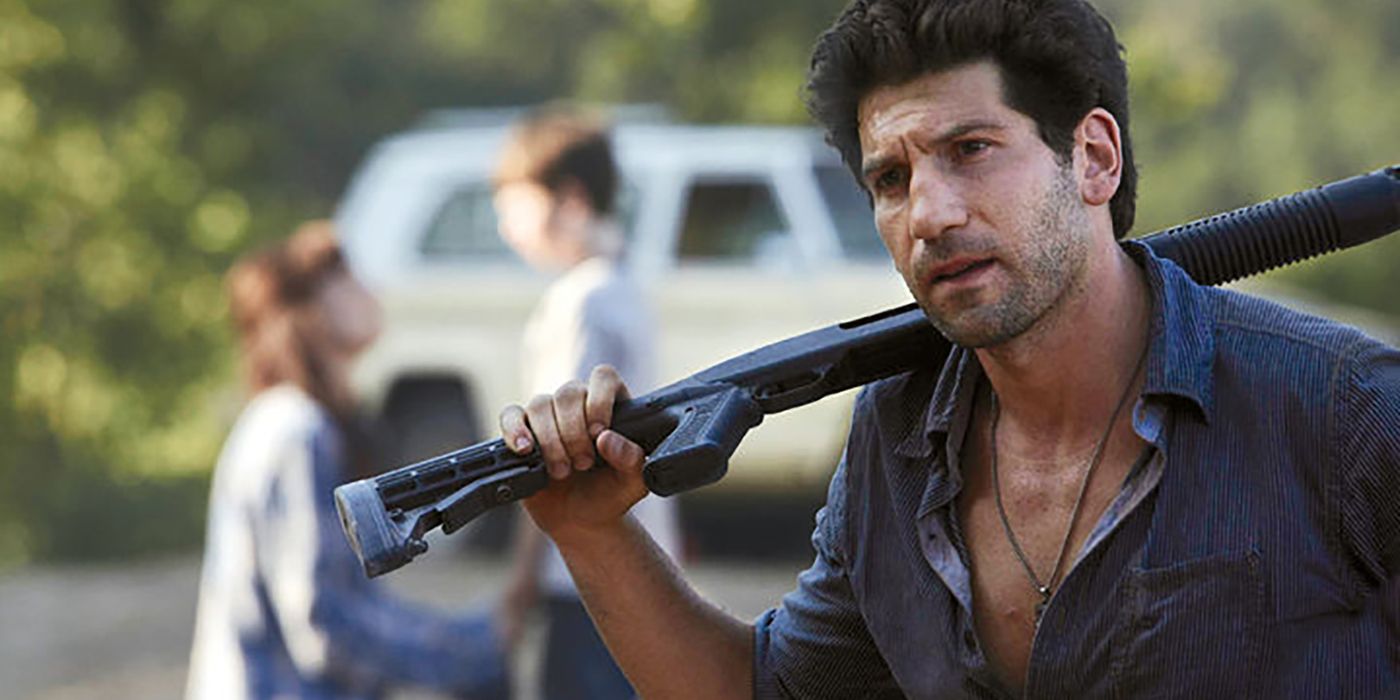 When Rick was reduced to a comatose state months before the series's main setting, his best friend and police partner, Shane Walsh, helped to evacuate Rick's family from Cynthiana. Walsh was present in Rick's hospital when it was overrun and was unable to hear Rick's heartbeat after a power outage shut off Rick's life support.
The trio was featured in a flashback sequence in season two where they watched fighter planes bomb Atlanta, but their journey before that and their meet up with the main group of survivors is still unclear. Though it might be a difficult task to shoot the episode – considering Carl (Chandler Riggs) was ten at the time – digital de-aging has become a prominent fixture in entertainment and could very well provide a way to make the episode a possibility.
2 Michonne & Andrea's Long Winter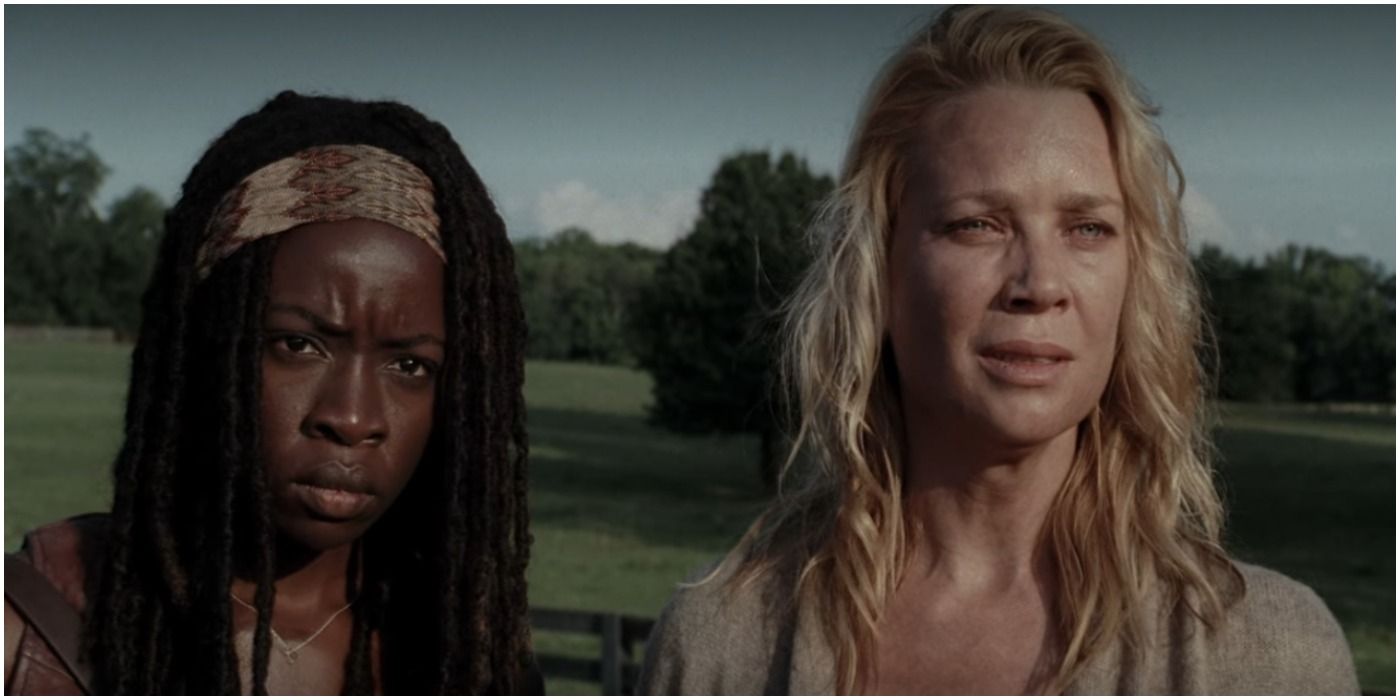 As noted above, The Walking Dead has several time skips placed throughout its narrative. While this helps to advance the plot and introduce older versions of characters, it also robs the audience of great storytelling. After Michonne saved Andrea's life in the season two finale "Beside The Dying Fire," the pair were inseparable during the eight-month bridge between seasons two and three.
When details about season three were first revealed, Michonne and Andrea were said to have become "best friends" during their time together, and it was established that their bond helped Michonne trust people again. Having an episode dedicated to the duo would be more than welcome and provide quite a lot of entertainment considering the chemistry between actresses Danai Gurira and Laurie Holden.
1 A Grown-Up Clementine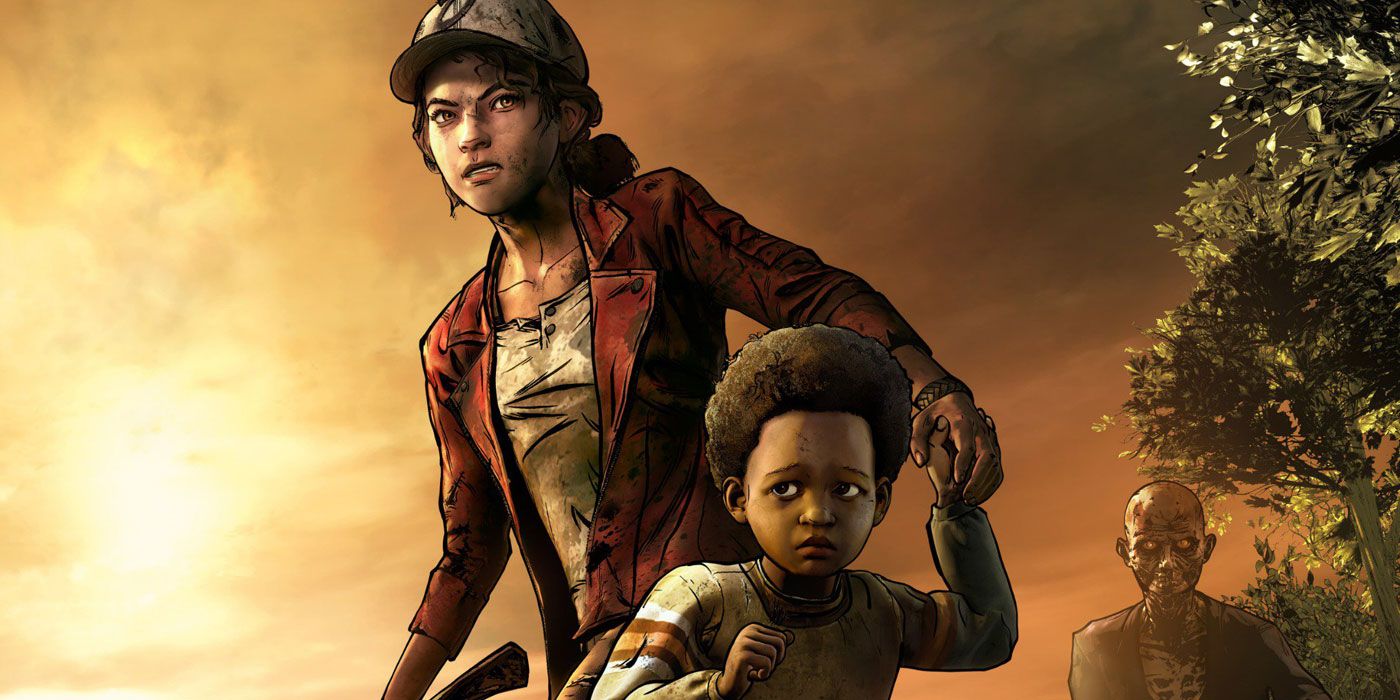 Though this may be a long-shot idea, it would certainly be one that fans of the long-standing franchise would enjoy viewing. Clementine is a character from Telltale and Skybound's video game spinoff series of TWD, featured as a supporting character in the first game and as the central protagonist in the following sequels.
Clementine's character established an emotional connection with players/viewers that recent seasons of the show haven't been able to do. She's one of the most popular characters in the franchise, so seeing how an adult Clementine is still surviving the apocalypse would be an effective way to grow the show's audience and bring in more casual fans.
Link Source : https://www.cbr.com/tales-of-walking-dead-stories-anthology-should-adapt/