One Piece, Naruto & Pokemon: Your Bumper 2020 Manga Preview Guide
From brand new titles to returning favorites, catch a glimpse of 2020's upcoming manga releases before they hit stores.
You Are Reading :One Piece Naruto & Pokemon Your Bumper 2020 Manga Preview Guide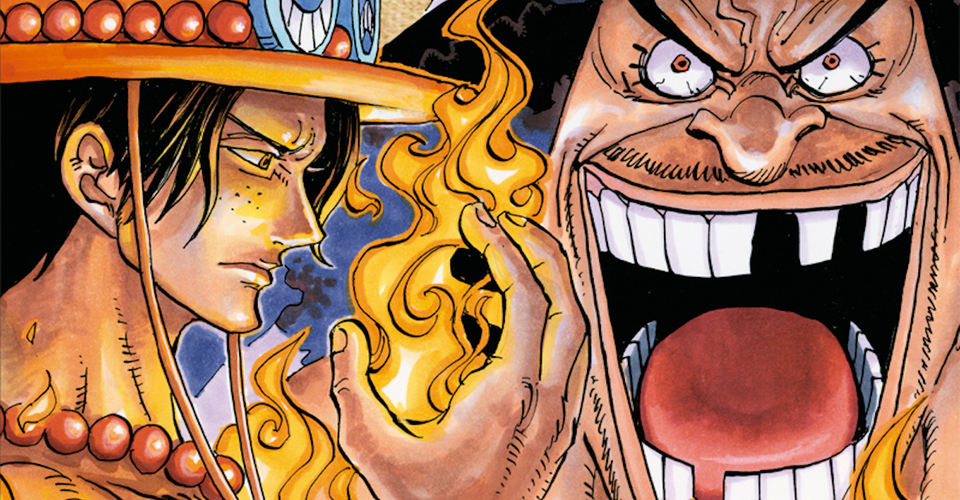 This year will see a wide variety of manga releases from Viz Media, Kodansha, Yen Press and Seven Seas, from returning tales to brand new stories from big franchises. Here's what's to look forward to in the coming months.
Orient, Vol. 1 (Digital release)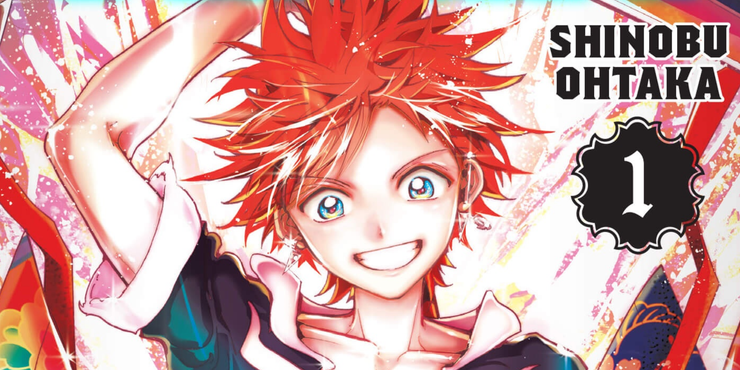 Author Shinobu Ohtaka (Magi) brings forth his latest shonen action manga in Orient. Musashi is a teenager who has made a promise to himself: to become a fighter. But now, facing life as a miner in his older years, will Musashi settle? And can he truly be satisfied with a "normal" life?
Release Date: April 7, Kodansha USA Publishing. The print version of this manga will be released in January 2021.
Pokémon Adventures Collector's Edition, Vol. 1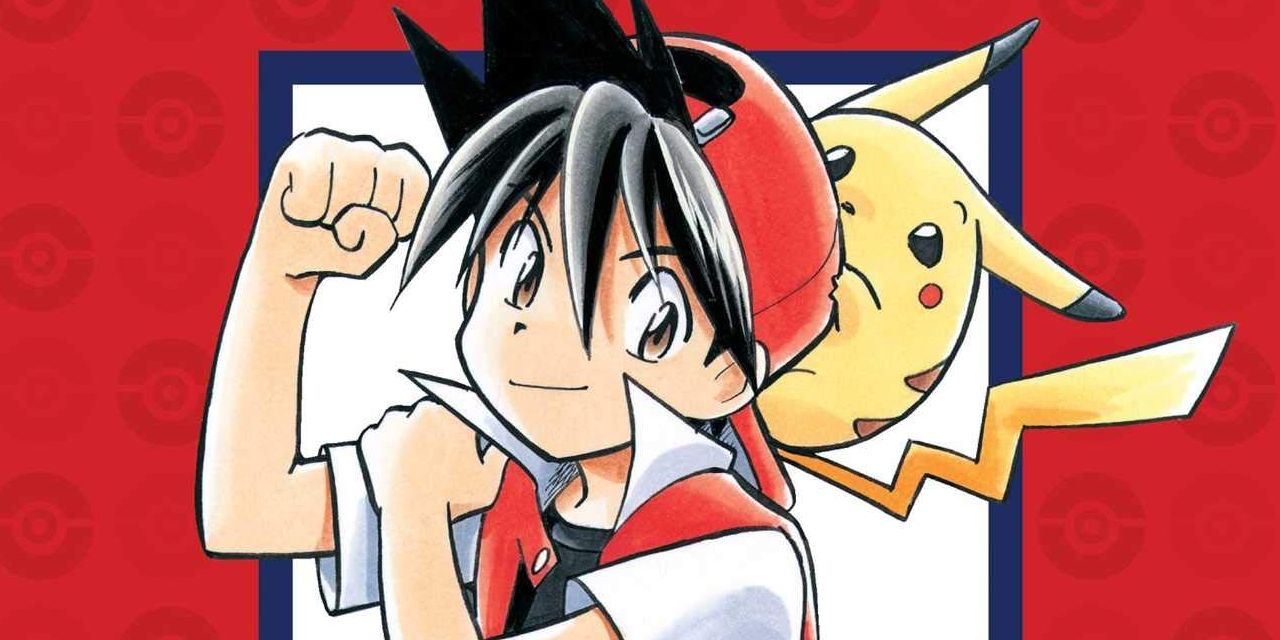 Collecting the original three volumes of Pokémon Adventures, this Collector's Edition features a classic Pokémon tale. Trainer Red must team up with former nemesis Blue and Green to defeat a greater evil, most likely with help from their Pokémon. This 648-page collection will certainly be a must-have for Pokémon fans.
Release Date: April 14, Viz Media.
Perfect World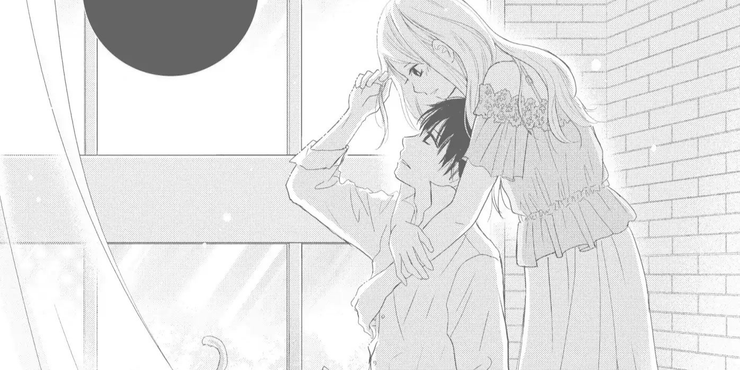 First-love reignites when lovebirds from high school meet again in their late twenties. Tsugumi Kawana finds herself falling once again for Itsuki Ayukawa until she discovers that he is bound to a wheelchair, the result of an accident. From author Rie Aruga, this manga appears to explore the inner workings of a woman in love overcoming a biased mind.
Release Date: April 21, Kodansha USA Publishing.
Éclair Blanche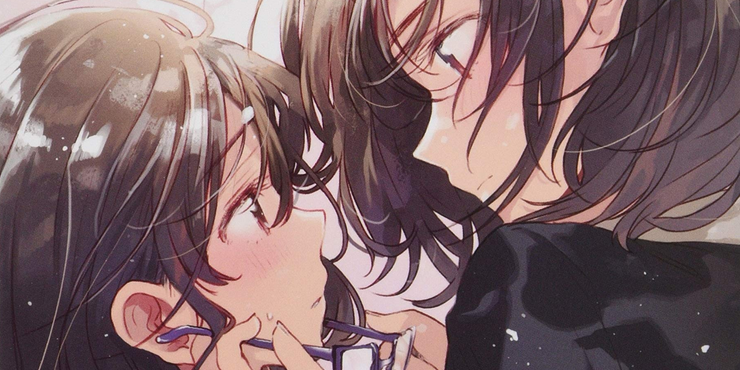 The latest in this series collecting yuri short stories features work from a variety of authors all on the same subject of girls' love. This collection of romance stories will feature unique artwork and the occasional "romantic situation." Yen Press says that the addition will "sweep you off your feet."
Release Date: April 21, Yen Press.
One Piece: Ace's Story, Vol. 1
As if One Piece fans could ever grow weary of more One Piece, this spinoff promises to explore the world of piracy further. Stranded on a deserted island, two men come together to take on the trials and tribulations ahead. Portgaz D. Ace, Luffy's older brother and son of infamous Pirate King Gol D. Roger, will captain a pirate crew in this new title from writer Sho Hinata and Eiichiro Oda. Together with Masked Deuce, the duo seeks more than survival: gold and adventure are on the horizon.
Release Date: May 5, Viz Media.
Not Your Idol, Vol. 1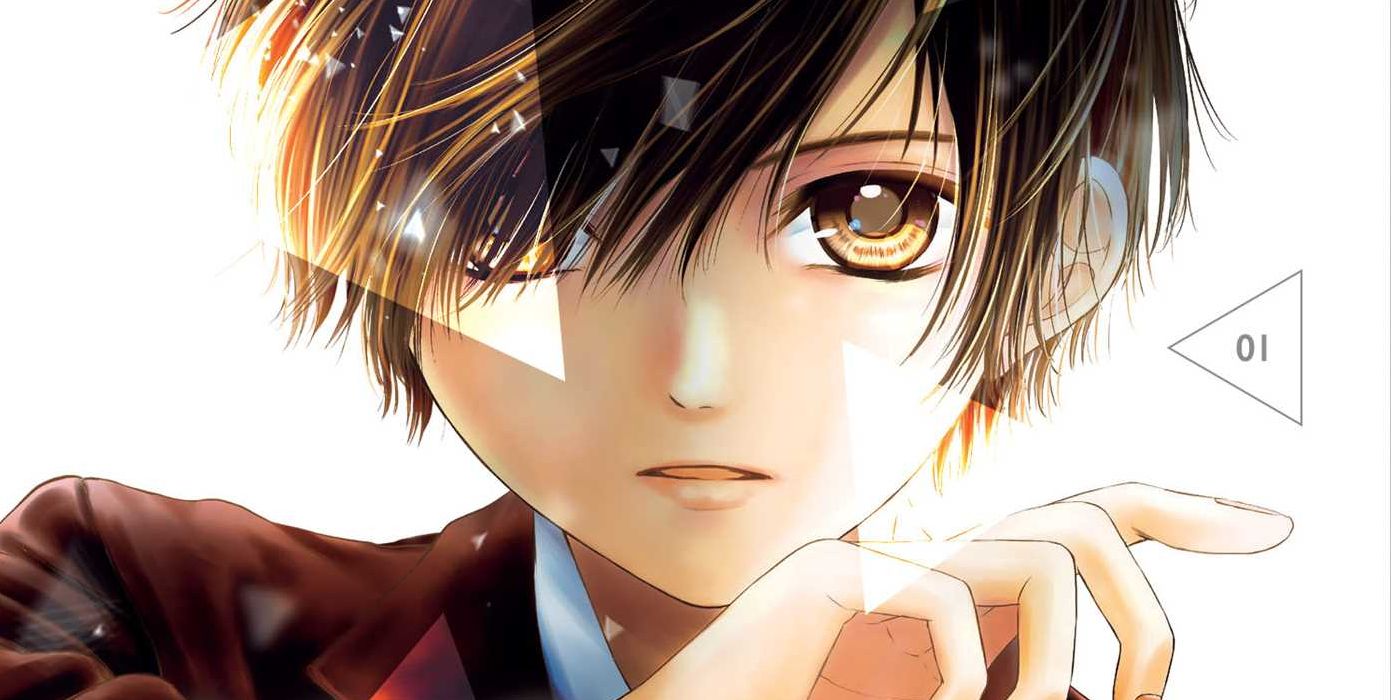 Former idol Nina Kamiyama leaves her life of pop-stardom behind after being assaulted, choosing instead to live life as a boy. Quiet and reserved, Kamiyama keeps to herself until her identity is uncovered by fellow student Hikaru Horiuchi. The drama, described as "shocking" by Viz with story and art by Aoi Makino, is also known as Sayonara Miniskirt in Japan.
Release Date: May 5, Viz Media.
Ping Pong, Vol. 1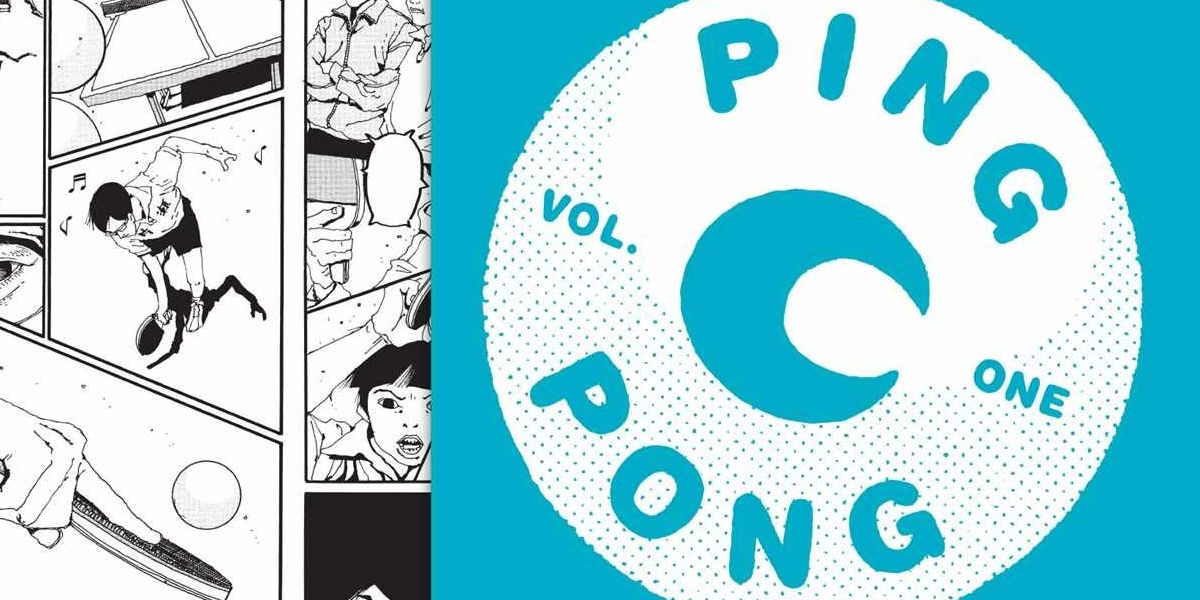 Sports the world over may be on hold but come May, ping pong will return in this series. "Smile" and "Peco" are ping pong prodigies from an early age. As they enter high school, they are recruited by a ping pong coach and discover that challenging top players won't be a cakewalk. Follow the duo as they paddle their way through the ranks.
Release Date: May 19, Viz Media.
Bestia, Vol. 1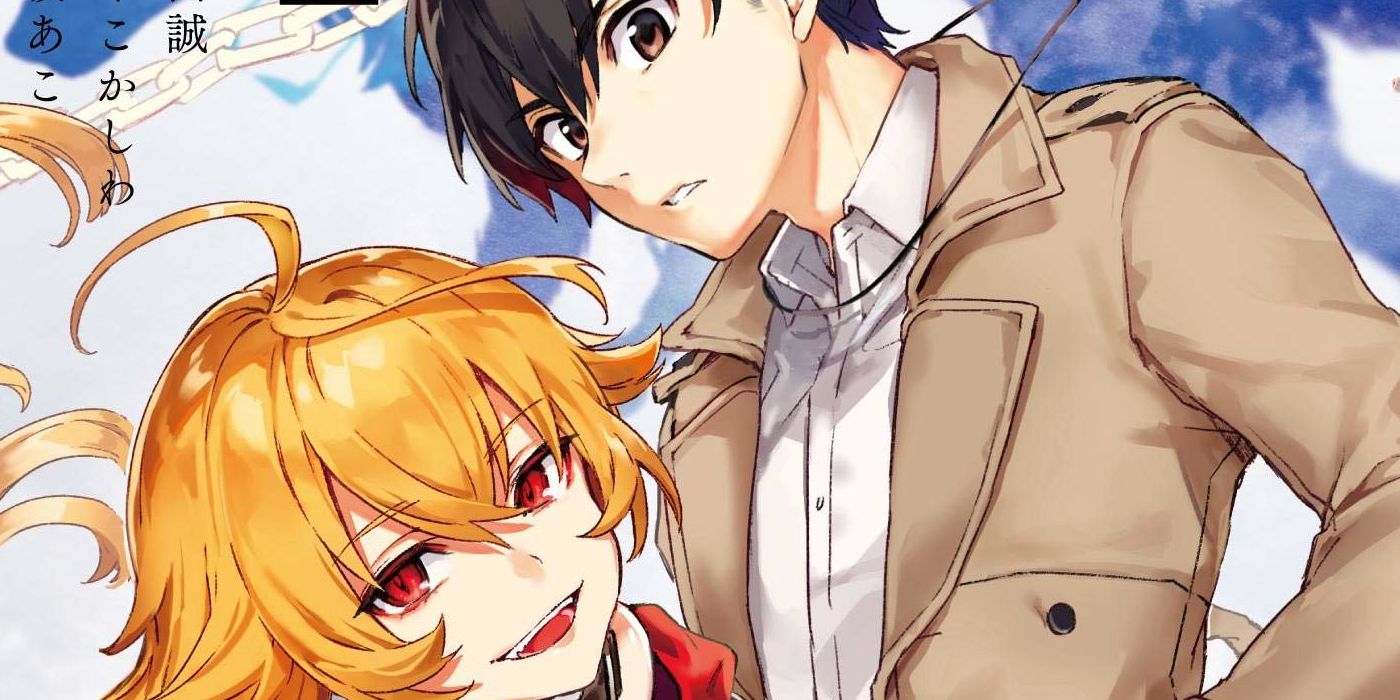 In London, Asuka Tsukasa chases a childhood dream. There he stumbles upon a wild world of intrigue and fantasy while searching for an answer to his vision. And of course, no search would be complete without being interrupted by a beast girl. Follow Tsukasa and his exploits as he handles the mystery and curious gaze of his new acquaintance.
Release Date: May 19, Yen Press.
Carole & Tuesday, Vol. 1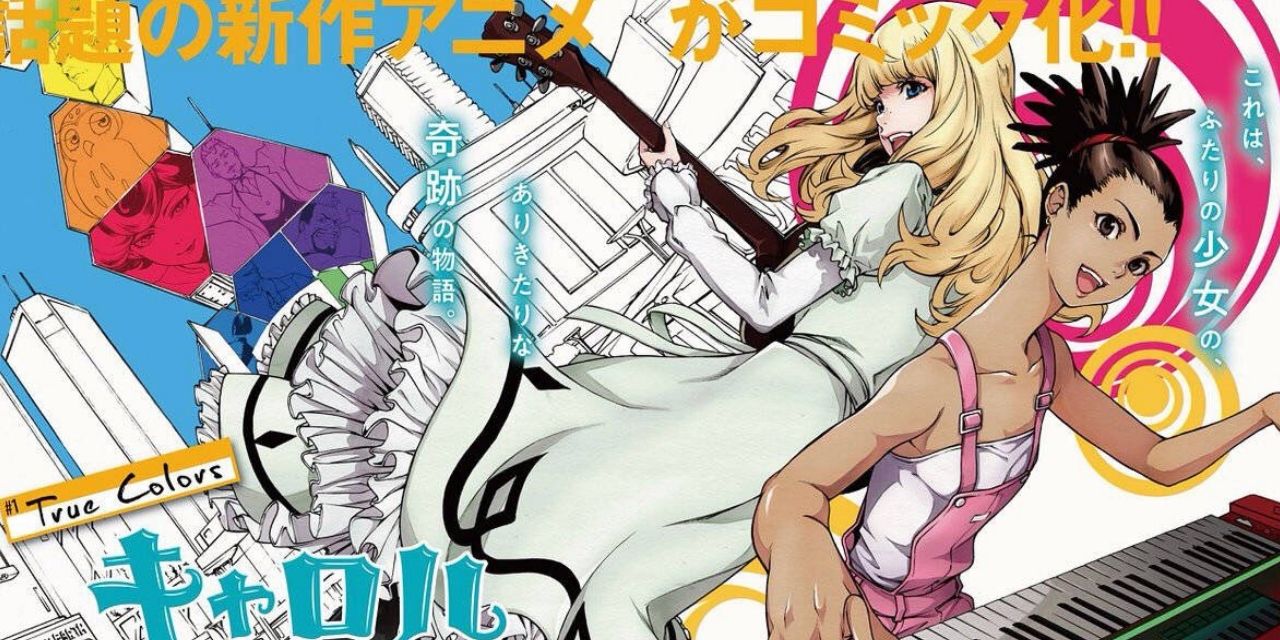 An adaptation of the anime from the mind of Shinichiro Watanabe (Cowboy Bebop and Samurai Champloo), this series follows along with two women from very different backgrounds on their journey to create music together in a world where music is primarily made by robots. Oh, and they'll be doing so on Mars. The serialization of the series began in May 2019 in the Young Ace magazine and will now be collected in these volumes.
Release Date: May 19, Yen Press.
Restaurant to Another World, Vol. 1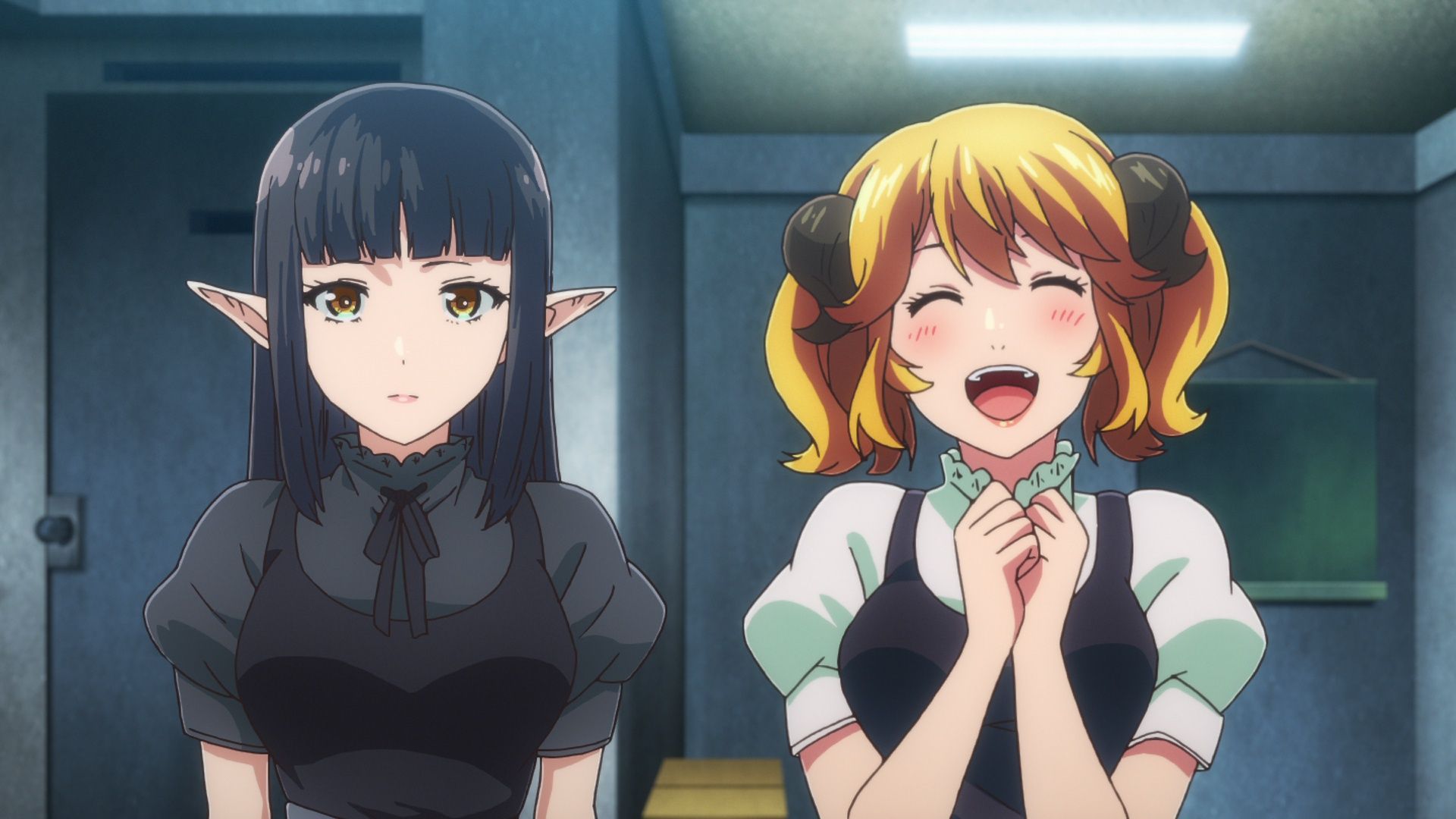 Step through the magic door to savor the flavors of another world alongside dwarves, elves and dragons. The restaurant in question serves fantasy creatures who wait in extreme anticipation for the weekly opening of the restaurant serving only these magical creatures, but in this manga, mere mortals can catch a glimpse of the goings-on inside the kitchen. This manga adaptation of the popular anime is sure to be mouth-watering.
Release Date: May 19, Yen Press.
Spy x Family, Vol. 1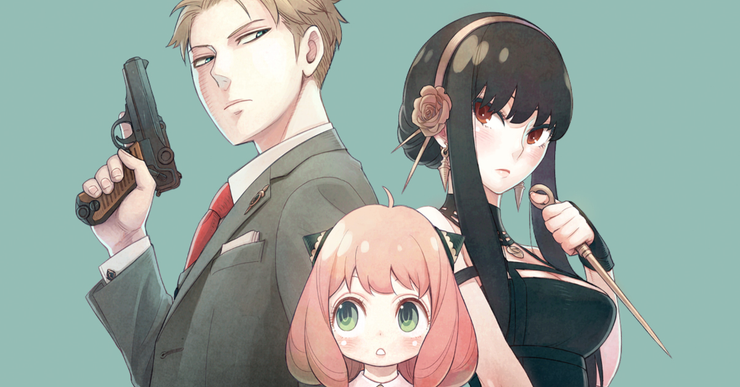 Complications are an everyday part of being a spy, at least for Twilight. For his next mission, Twilight must recruit a wife and daughter in order to infiltrate an elite private school. What he doesn't realize is that the pair he chooses are special themselves: his "wife" an assassin and his "daughter" a telepath. Get ready for shenanigans when the trio come together with a singular goal, with story and art by Tatsuya Endo.
Release Date: June 2, Viz Media.
Naruto: Naruto's Story: Family Day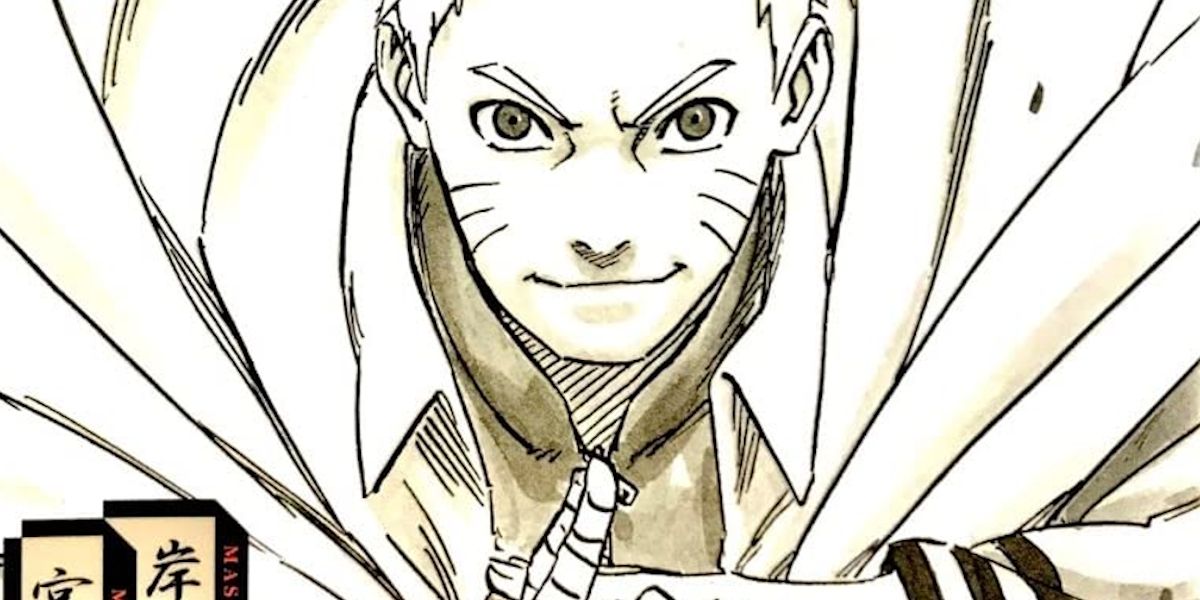 This special one-shot in the world of Naruto brings the franchise's two central families together for something a little different than fast-paced ninja battles: a day of gentle — but probably not quiet — domesticity. Even the brooding Sasuke gets involved in the "Father's Day" holiday to spend some quality time with his wife, Sakura and their daughter, Sarada.
Release Date: June 2, Viz Media.
How Do We Relationship?, Vol. 1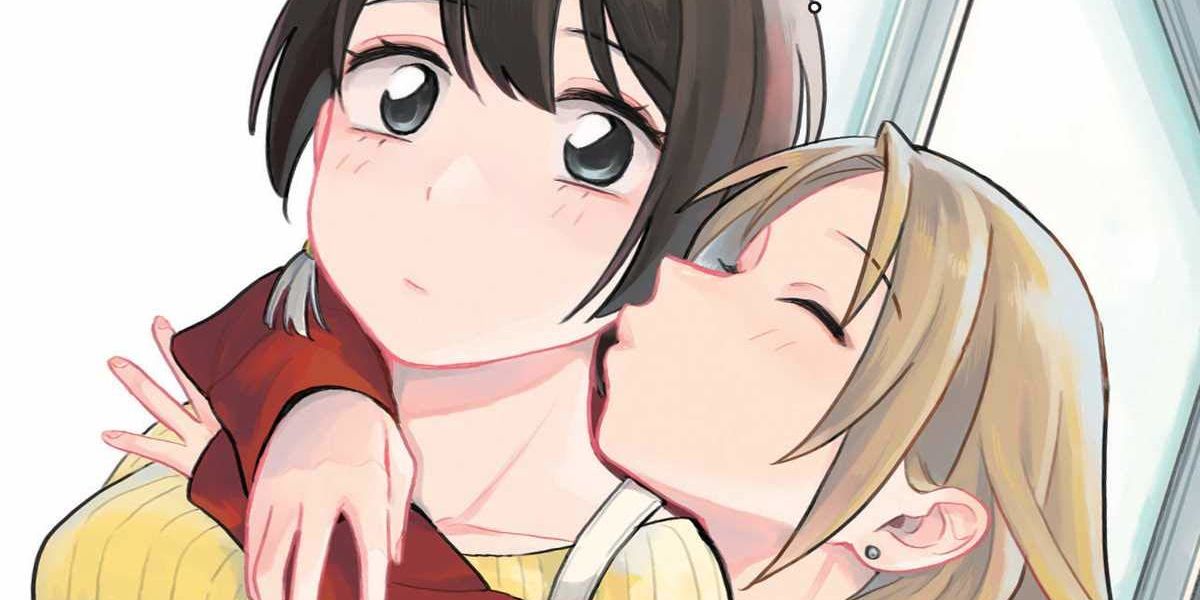 Lacking prospects for love, Miwa dreams of living in a big city where she can find the woman of her dreams. Friend and classmate Saeko, experiencing a similar lack of options in local men, offers to become Miwa's girlfriend for the heck of it. As the girls work to make their odd-couple relationship work, Viz asks: "can a pragmatic proposal lead to true love?"
Release Date: June 9, Viz Media.
Maison Ikkoku Collector's Edition, Vol. 1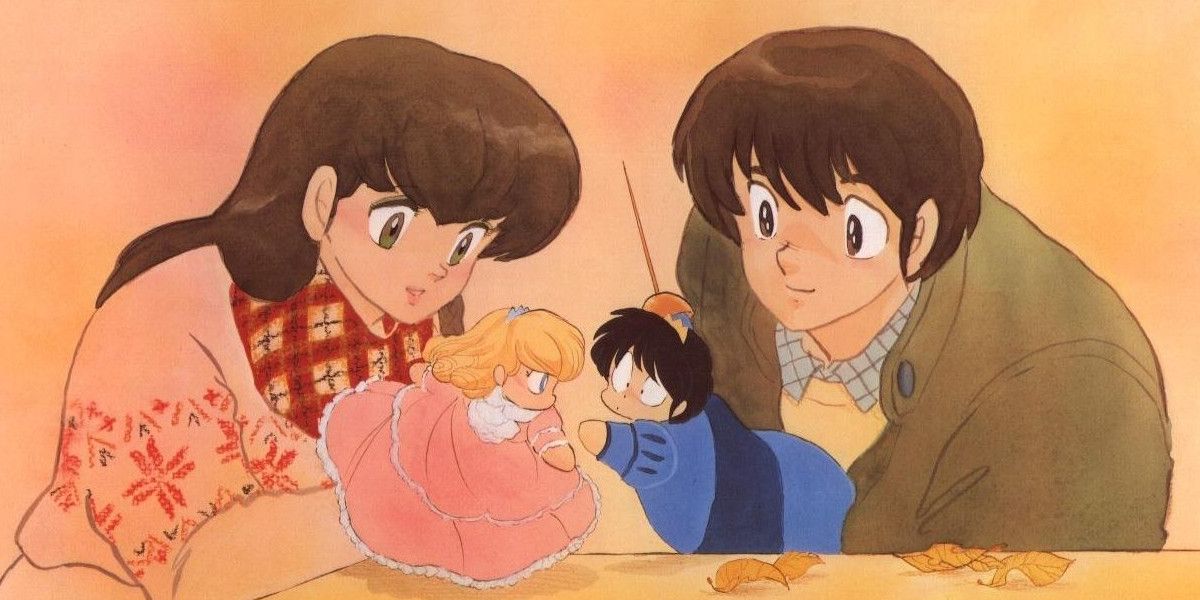 The classic 1980s manga series is collected in this special edition. Meet the eclectic neighbors Yusaku Godai has to tolerate while studying for entrance exams in this famed manga from Rumiko Takahashi, creator of Ranma ½ and Inuyasha. As is tradition, a beautiful woman moves in, distracting Godai from his ever-important studies.
Release Date: June 16, Viz Media.
That Time I Got Reincarnated as a Slime: The Ways of Monster Nation, Vol. 1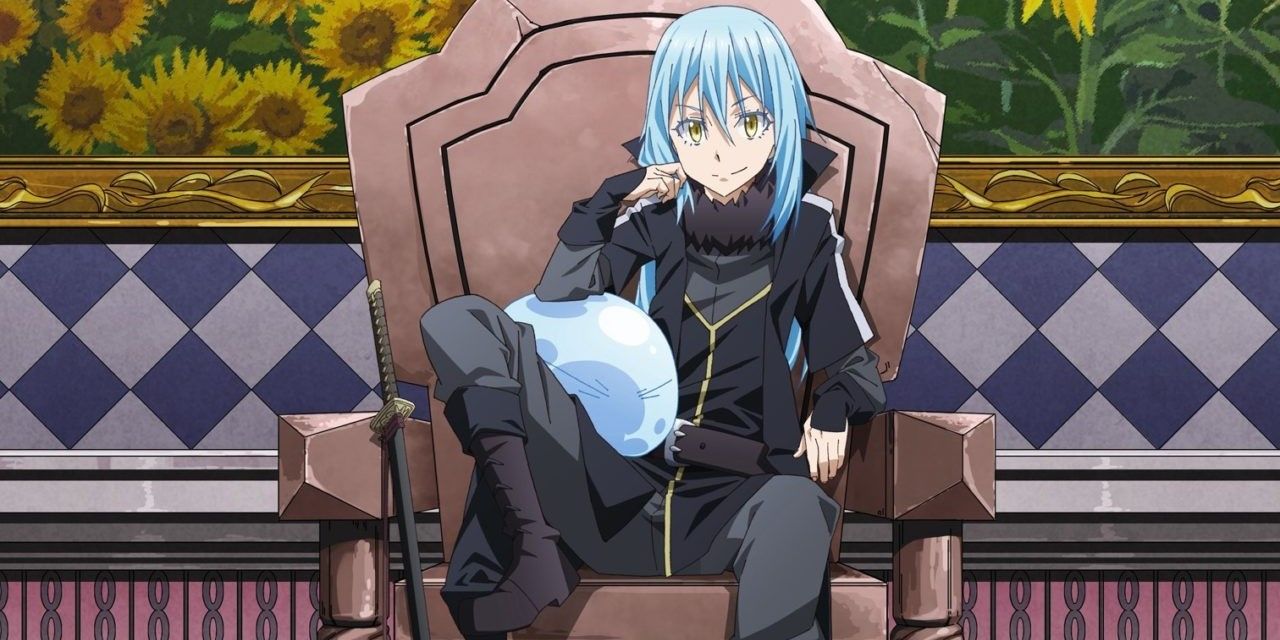 Hop back into the world of Slime where roles are reversed and the plight of lowly cave-dwelling creatures is explored, and follow the adventures of a rabbitfolk as she pens a travel guide for monsters in this spin-off series. The world of the Jura-Tempest Federation will be explored, surveyed and critiqued in this side story that fans of the acclaimed anime won't want to miss.
Release Date: June 23, Yen Press.
Kingdom of "Z"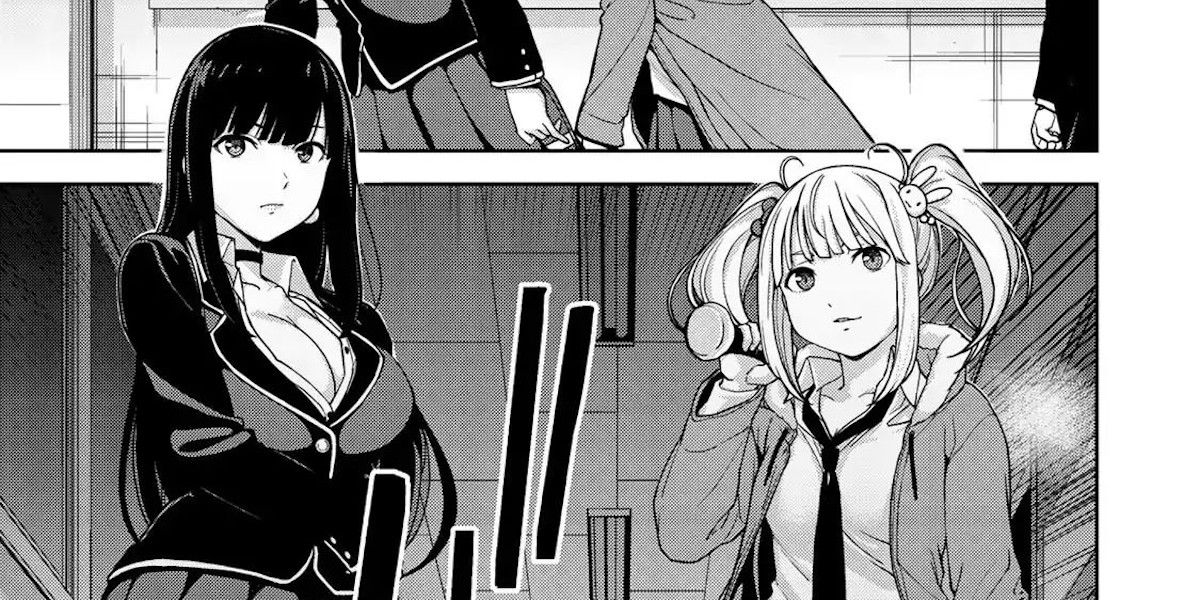 A zombie uprising has left poor Masaru alone, trapped in a high school, hanging on by a thread. As if answering his dreams, two beautiful high school girls come to his rescue. Questions are raised regarding their intentions, and the most dangerous things in the world might not be the zombies after all. Motives are questioned and zombies are slain in this high school apocalypse tale.
Release Date: July 14, Seven Seas Entertainment.
Fiancee of the Wizard, Vol. 1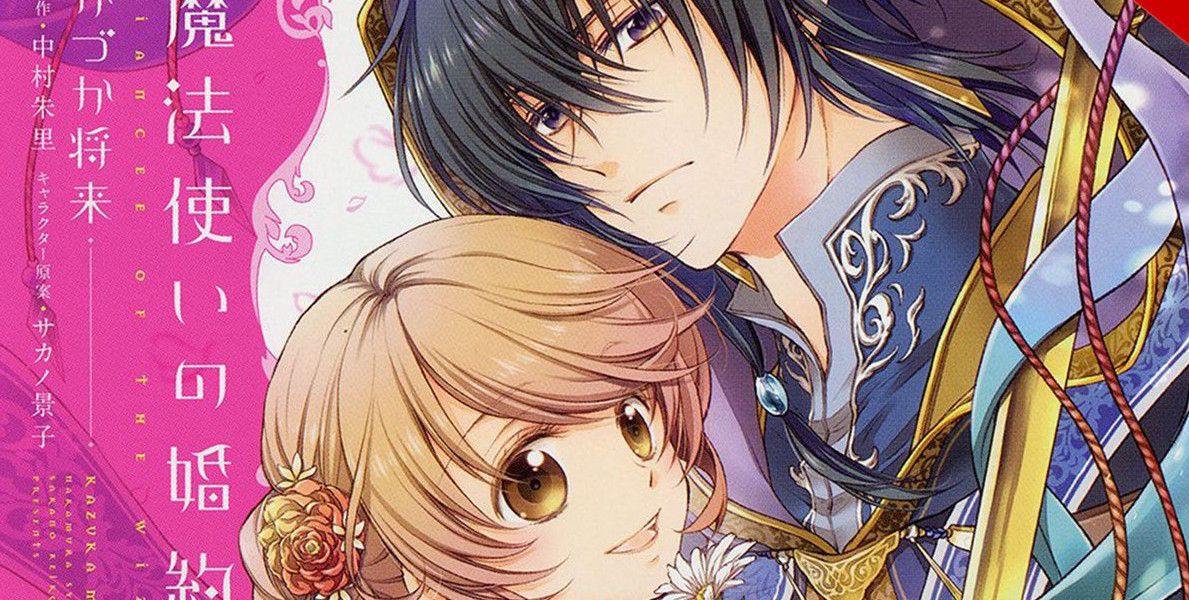 A romantic spin on the "waking up in a new world" trend in manga and anime finds a young woman swept away to, well, a new world, where she falls in love with the handsome son of a sorcerer. She quickly adapts to this plane of existence, learning magic and, as one would expect, to love.
Release Date: July 21, Yen Press.
Who Says Warriors Can't be Babes?, Vol. 1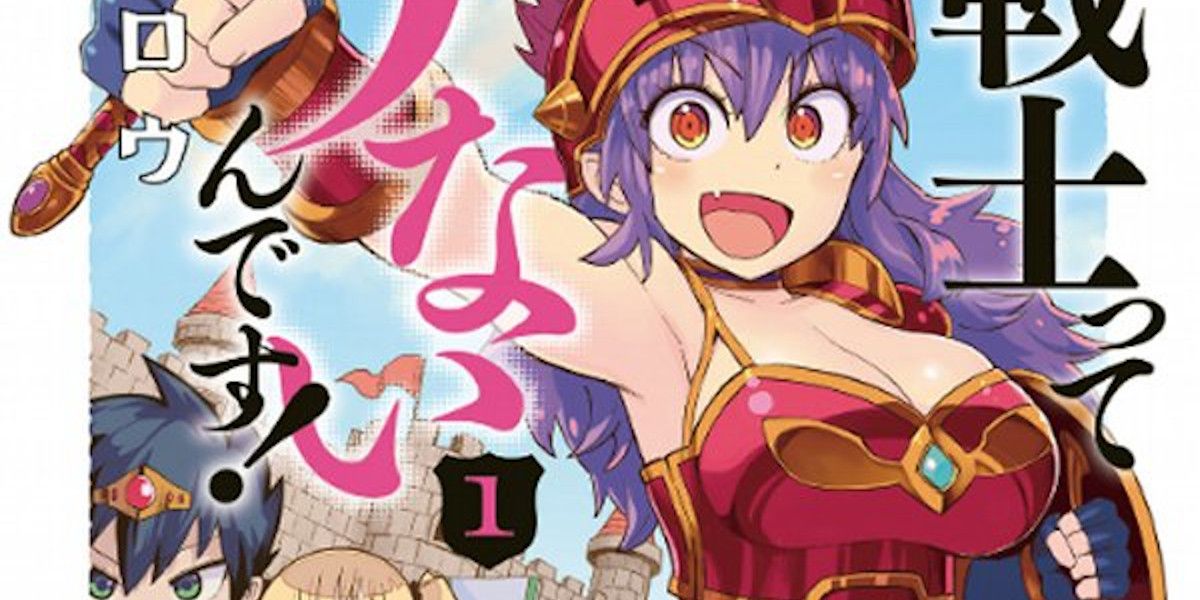 The answer to this title is no one, no one has ever said that — at least, in anime. In order to win the heart of the big hero, a woman trains herself to such an extent that not only does she surpass him, she terrifies him. Can love overcome muscles or will the hero and heroine team up only to defeat the dark lord, only to cast love aside like broken armor? Seven Seas Entertainment says, "only time will tell!"
Release Date: July 21, Seven Seas Entertainment.
ACCA 13-Territory Inspection Department P.S., Vol. 1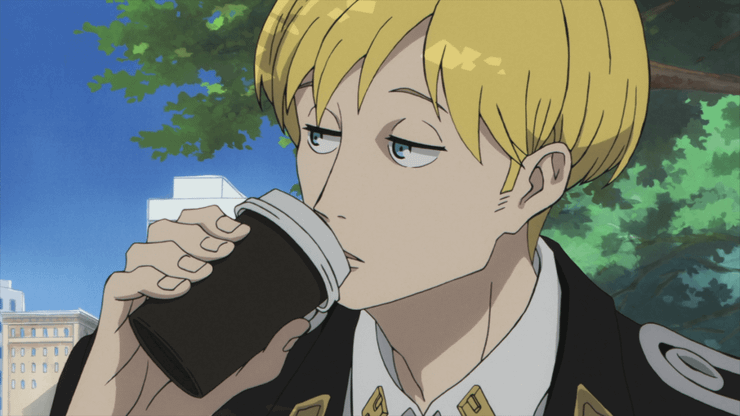 Return to the world of ACCA 13 with this spinoff series throwing the spotlight on side characters not given enough attention in the original manga or anime adaptation. The five chief officers of ACCA are given their due, while secrets are uncovered — as well as the true feelings of the inspectors themselves. The anime series ran in 2017 and this continuation is a welcome return to the Kingdom of Dowa.
Release Date: August 18, Yen Press.
The Ancient Magus' Bride: Jack Flash and the Faerie Case Files, Vol. 1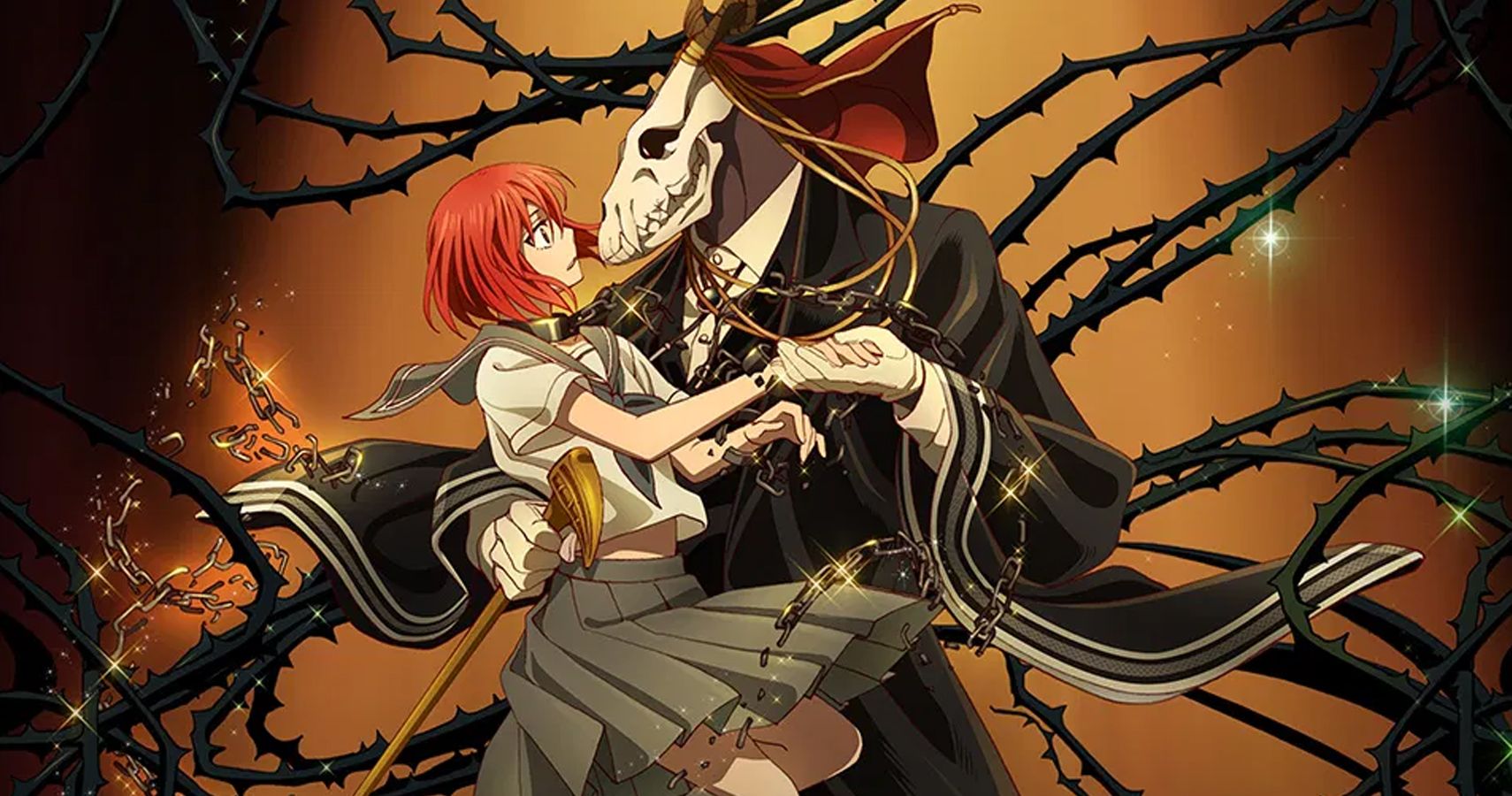 The Ancient Magus' Bride became a hit series when it was adapted into anime, and now this manga series will further explore the world it created. Jack Flash and her half-wolf partner Larry travel to America to investigate supernatural happenings in this story that includes cameos from characters in the anime series. Not to be missed for fans of the supernatural romance.
Release Date: August 18, Seven Seas Entertainment.
That Time I Got Reincarnated as a Slime: Trinity in Tempest, Vol. 1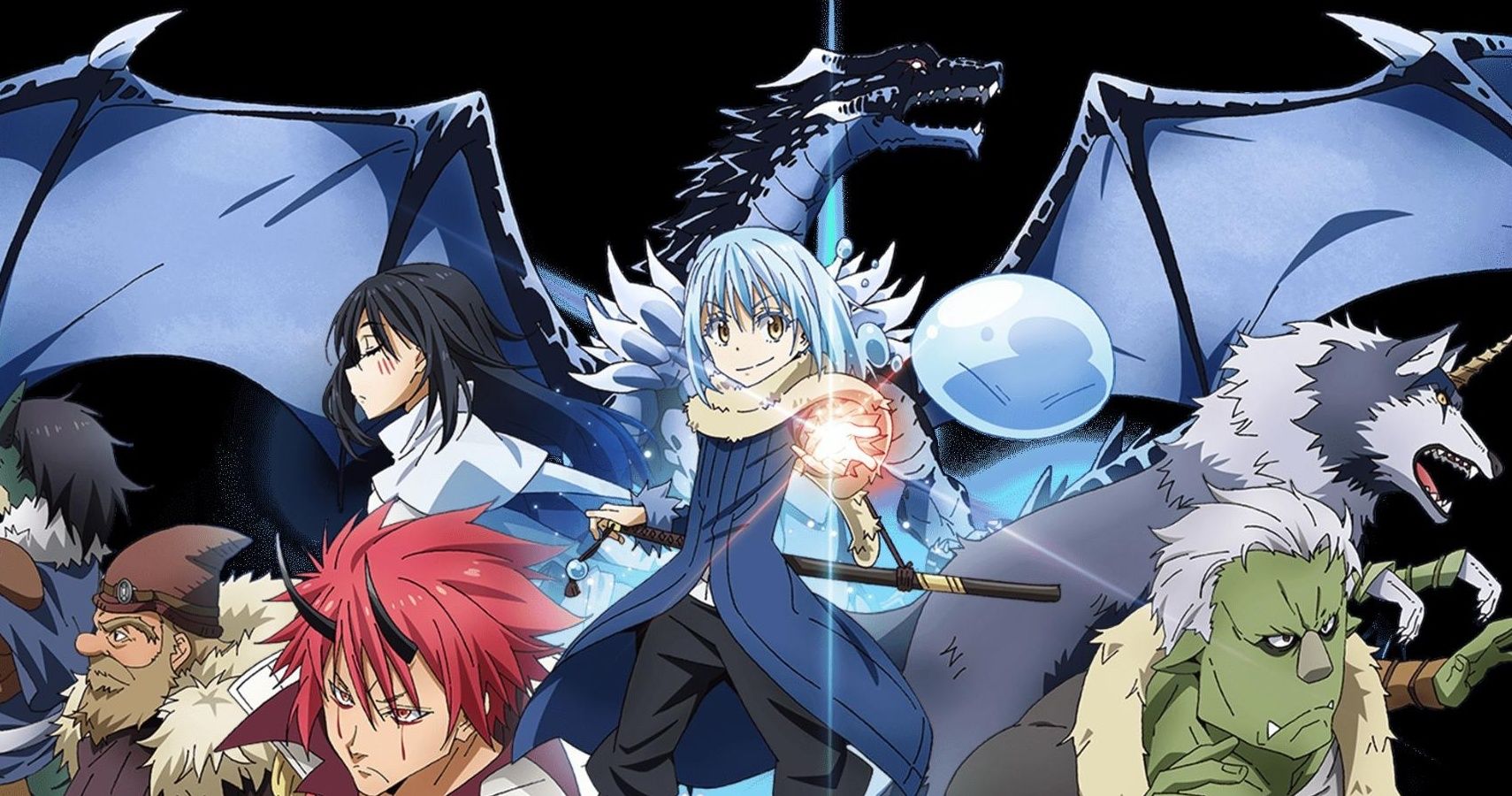 This spinoff to the hit anime That Time I Got Reincarnated as a Slime follows the lead slime, Rimiru, and his exploits as king of his magical kingdom Tempest — a thriving utopia for monsters like himself. Introduce yourself to three new monster-girls in this new, original story from series creator Fuse and Tae Tono, right before the second season's premiere.
Release Date: October 20, Kodansha USA Publishing.
Mashima HERO'S, Vol. 1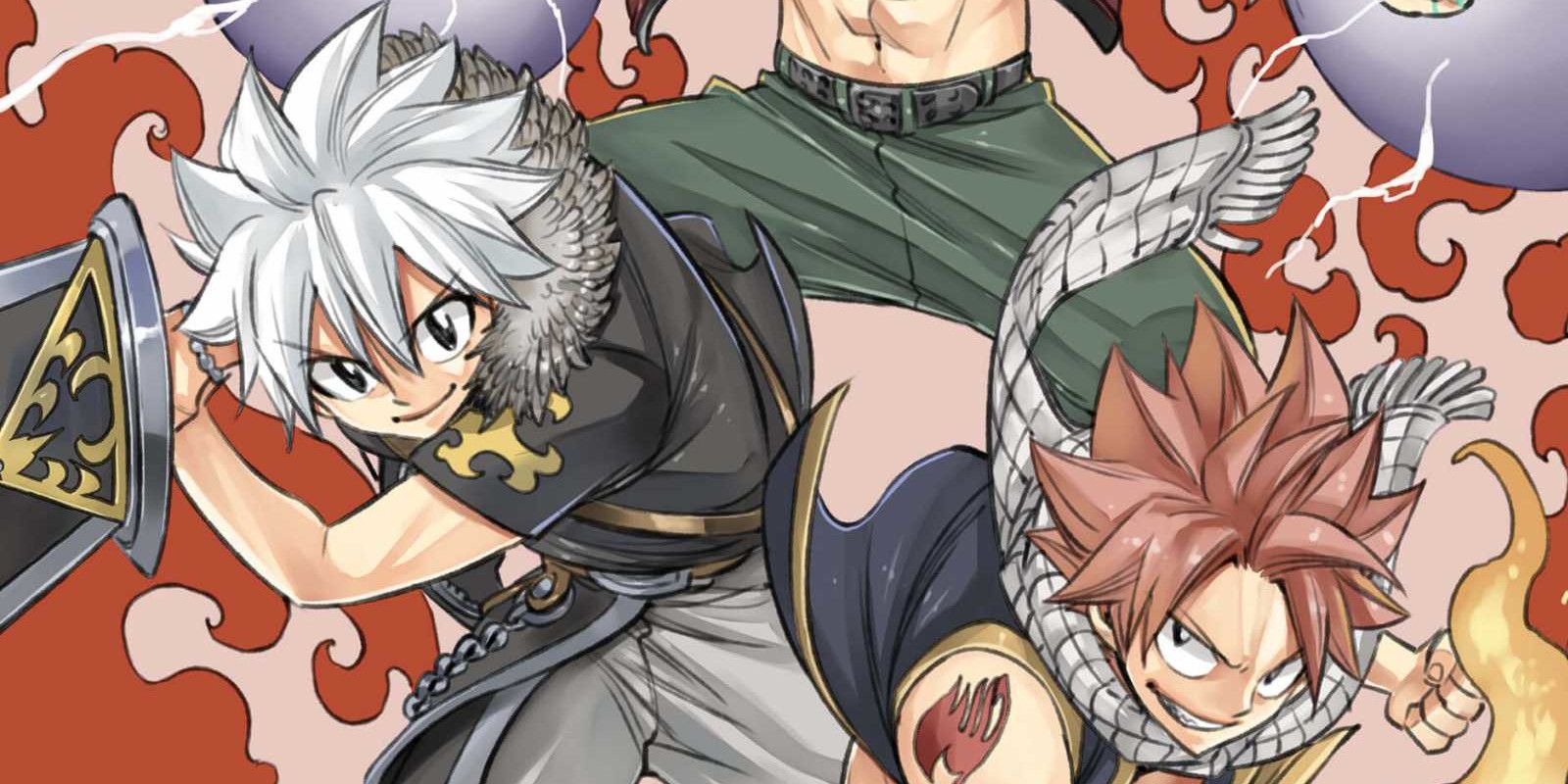 From the mind of Hiro Mashima (Fairy Tail, Rave Master and Edens Zero), this epic crossover manga brings together heroes from Mashima's extended universe who must unite for the greater good.
Release Date: November 3, Kodansha USA Publishing.
Sachi's Monstrous Appetite, Volume 1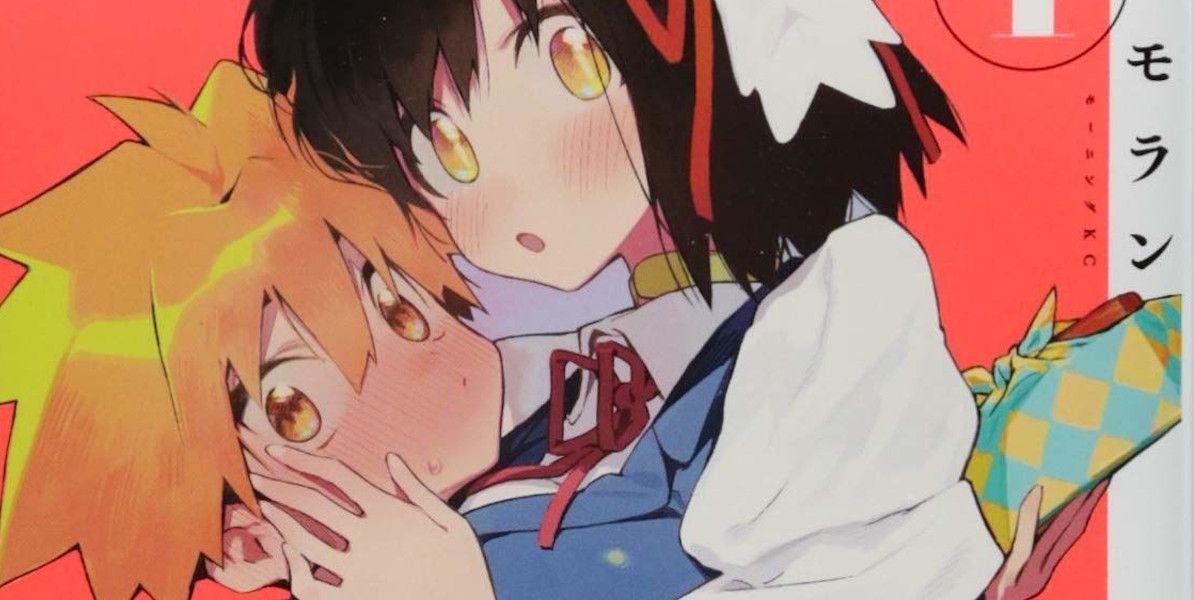 Got a thing for monster girls? This might be up your alley. Sachi's Monstrous Appetite features a classic high school boy-in-love scenario: Makie falls in love with the totally-out-of-his-league Sachi, making her lunch on a daily basis to show his affection. Unfortunately for him, Sachi is a monster and Makie smells delicious to every other monster. But as luck would have it, Makie is a monster-eating monster and vows to protect the sweet-smelling boy. It's a tale as old as time!
Release Date: Nov. 3, Kodansha USA Publishing.
Ghost in the Shell: The Human Algorithm, Vol. 1 & 2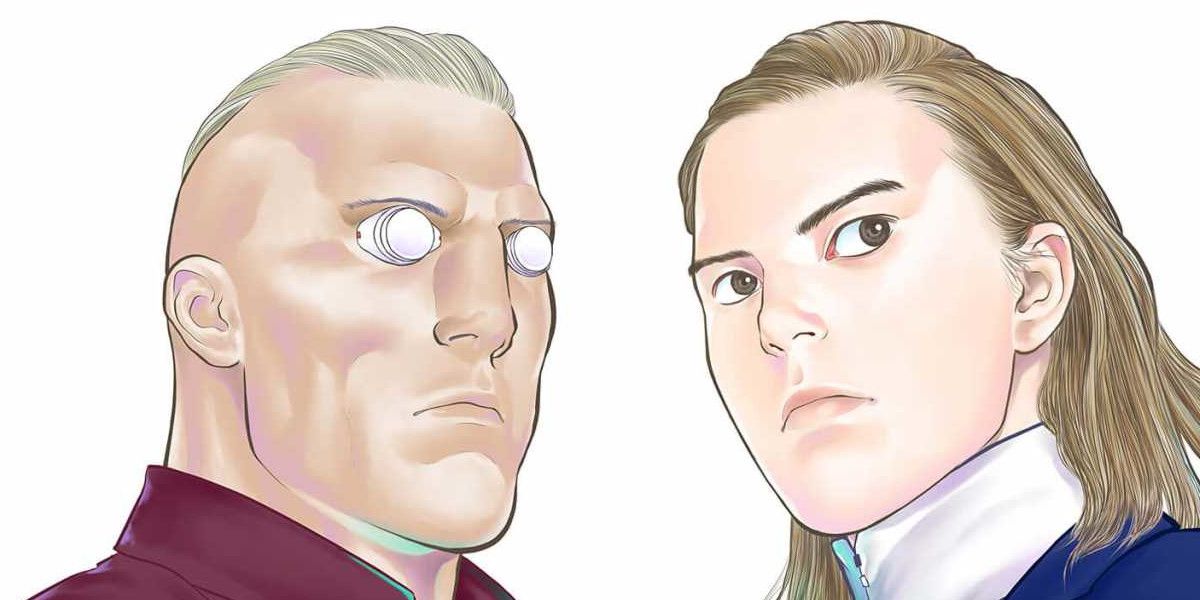 Author Junichi Fujisaku and artist Yuki Yoshimoto further explore this storied franchise. When hackers attempt to assassinate a politician during a speech preaching the advantages of cybernetic prosthetics, Togusa rescues her and an investigation begins. Meanwhile, Chief Aramaki hears rumors of illegally dumped artificial bodies near a village where an anti-cyberization cult operates. Among the empty shells: Major Motoko Kusanagi.
Release Date: December 1, Kodansha USA Publishing.
Link Source : https://www.cbr.com/one-piece-naruto-pokemon-your-bumper-2020-manga-preview-guide/