One Piece: 5 Wano Arc Fan Theories That Make Sense (& 5 That Would Shock Us)
Some of the fan theories surrounding One Piece's Wano arc make a lot of sense, but there are just as many that are shocking and implausible.
You Are Reading :One Piece 5 Wano Arc Fan Theories That Make Sense (& 5 That Would Shock Us)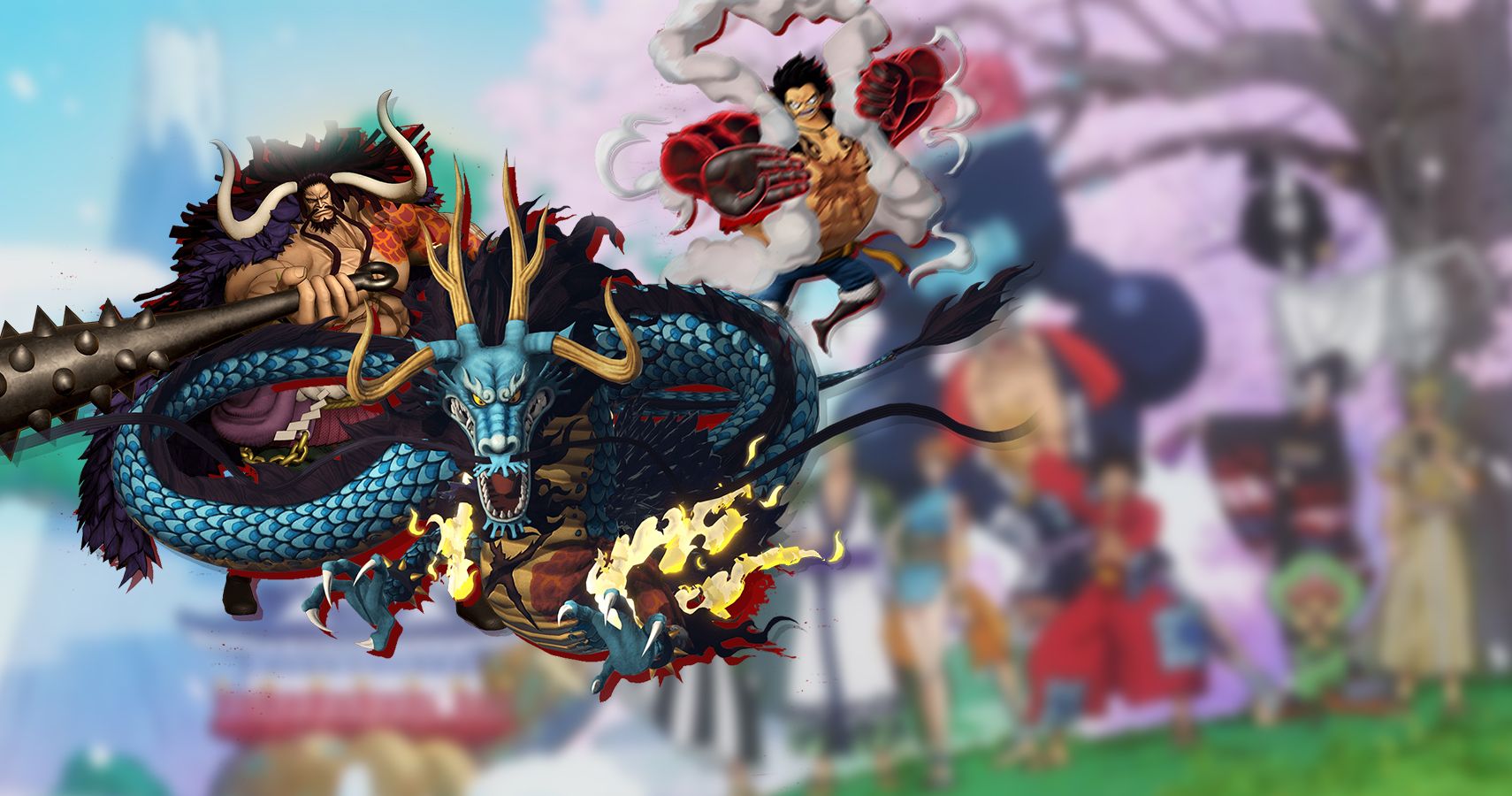 The Wano arc of One Piece is one of the more complex ones in recent memory. Dressrosa was pretty simple and even finally included a "tournament arc" that the series had managed to avoid for 700+ chapters. Whole Cake island was all over the place in terms of who was doing what and what was happening, but it was a coherent mess. Plus the Kataguri fight was amazing.
The Zou/Wano Arc, however, has been relatively serious and complex, two things that are rare for One Piece. Oh, and it also has some rad costume changes. It also has plenty of twists. But, what other twists can we expect from the rest of this arc — which seem easy to believe, and which ones are a bit tougher to buy into? Let's find out.
10 Make Sense: Zoro Originated From Wano Country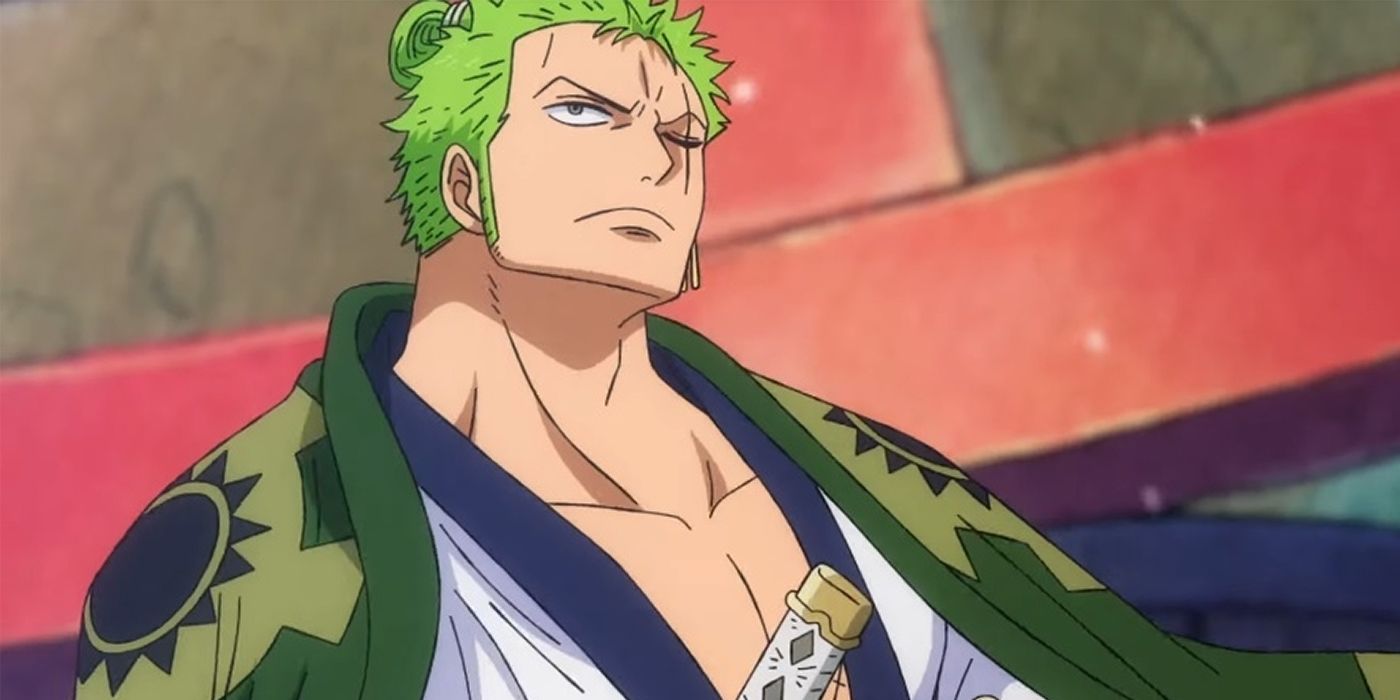 This is probably the most common theory for the Wano arc. A long time ago, Eiichiro Oda, the author, came out with what nationalities the Strawhats are inspired by. Chopper was Canadian, Franky is American, and Zoro is Japanese. The kid also grew up in a Dojo, something we haven't seen anywhere else in the entire series. So, what if Zoro actually came from Wano, and somehow came back to East Blue with Kuina and her father Koshiro? In Wano his name is Zorojuro, and Juro means the tenth son, so there are hints all over the place. And, an even deeper theory is that Zoro is a descendant of Ryuma, the man who game him Shuusui.
9 Would Shock Us: Zoro Will Learn How To Skywalk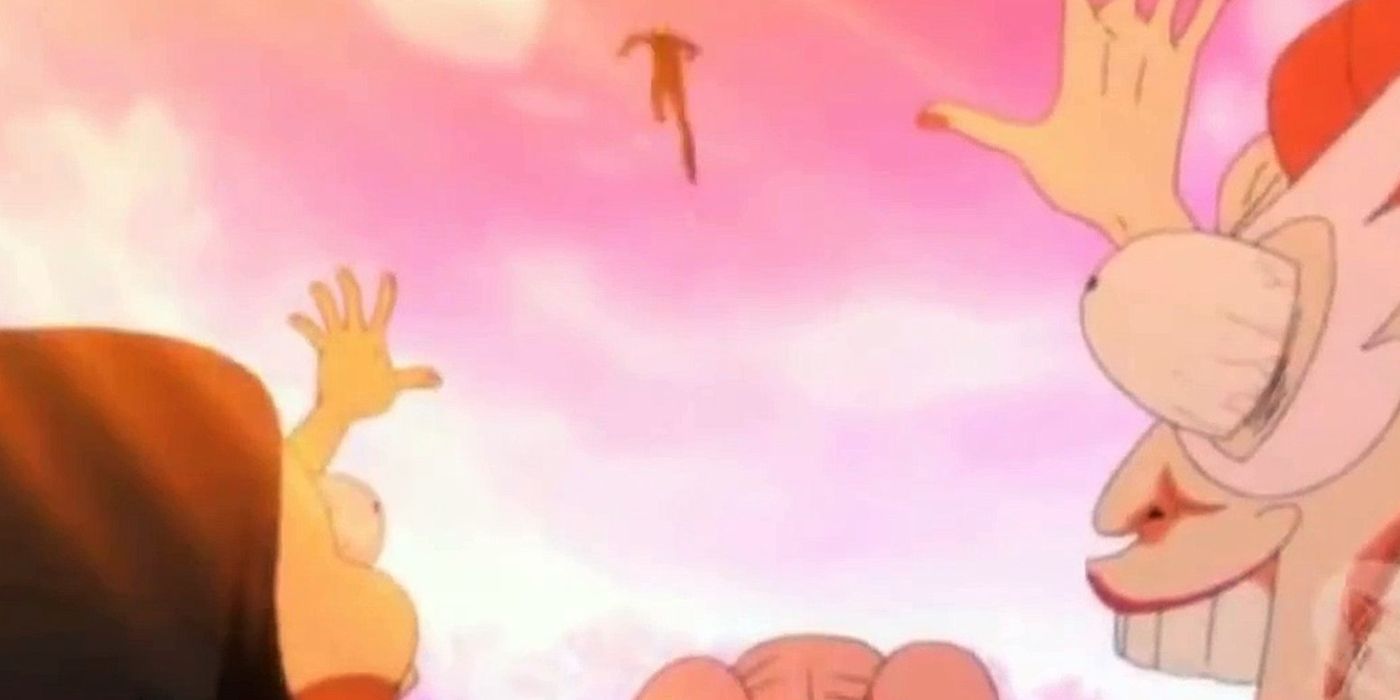 So, we've seen this theory around a couple of times now, and it makes sense on a very basic level. Luffy can now fly with Poundman, Sanji can obviously fly with Skywalk, Even Robin can fly, but Zoro can't. Sanji, Luffy, and Zoro are known as the big three when it comes to the combat ability of the Strawhats, so it would make sense that Wano would be the arc for Zoro to bridge the gap. Plus, the guy's biggest detriment in the New World has been actually getting to his opponents, as soon as he's within range he beats them quite easily. But, once again, this is purely based on the fact that Sanji and Luffy can and he can't.
8 Make Sense: Big Mom Gave Kaido His Immortality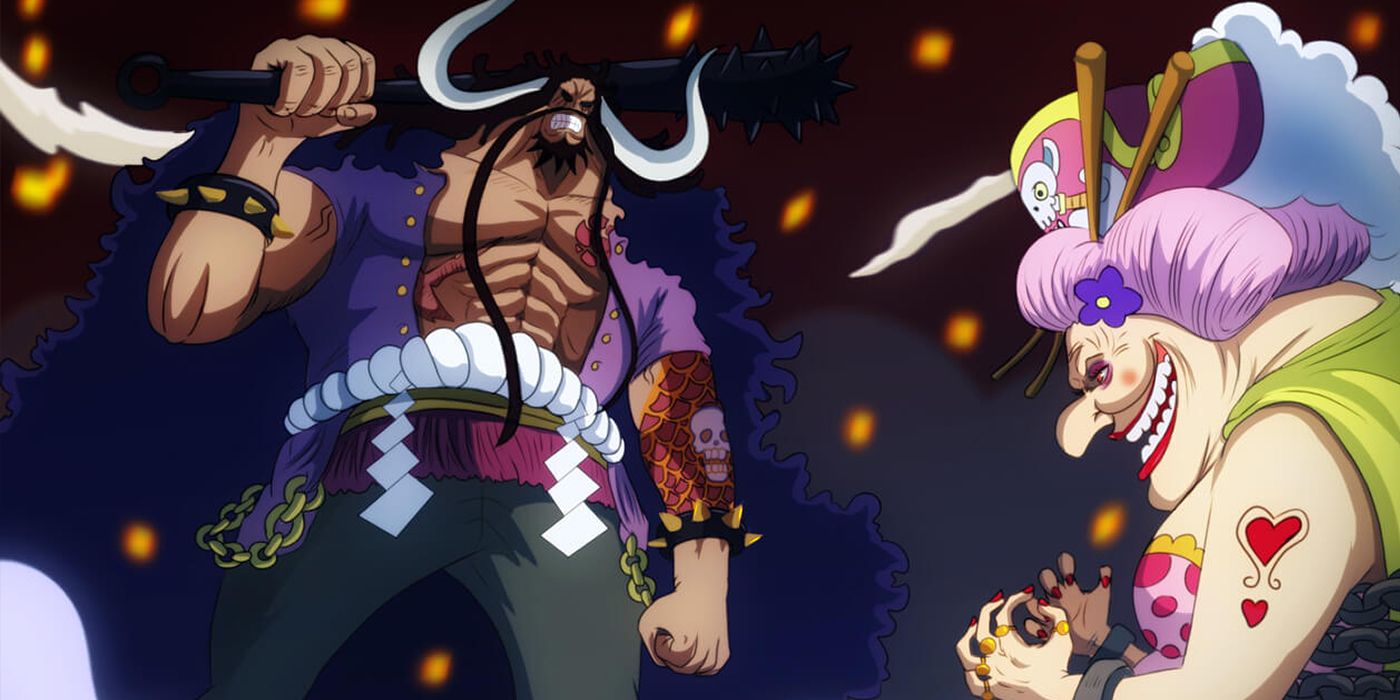 Among the Four Emperors, two most oddball ones have to be Kaido and Big Mom. And, they're the most "linked" as Blackbeard and Shanks purely hate each other. Big Mom and Kaido used to be part of the same Pirate Crew back in the day with Whitebeard, known as the Rocks Pirates.
And, there's a theory hanging around that Mama is the one who gave Kaido his immortality. She does mention that Kaido owes her a life debt when they meet, so maybe she gave her stockpile of souls to him when he was about to die or something? In any case, it's a theory that would explain a lot.
7 Would Shock Us: Big Mom Will Become Luffy's Permanent Ally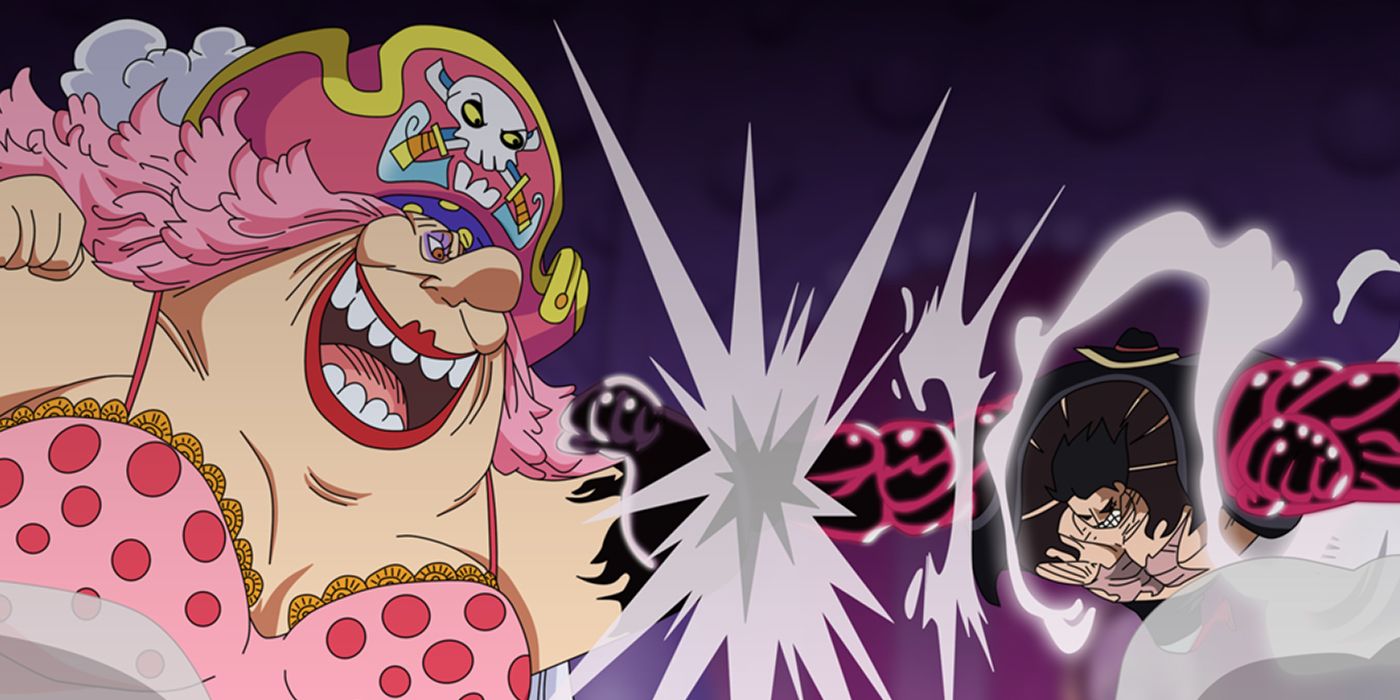 Charlotte Linlin (otherwise known as Big Mom) isn't the biggest fan of Monkey D. Luffy. In fact, she's sort of outraged at him at the current moment. The events of the Whole Cake Island arc sort of caused a whole bunch of trouble for her crew, and she didn't get the marriage between Sanji and Pudding that she wanted. But, Luffy has a habit of turning people around, it's something Mihawk mentions is a powerful skill of his. So, we can see a future with him burying the hatchet with Linlin. They'd probably bond over their shared love of food.
6 Make Sense: Blackbeard Will Show Up In Wano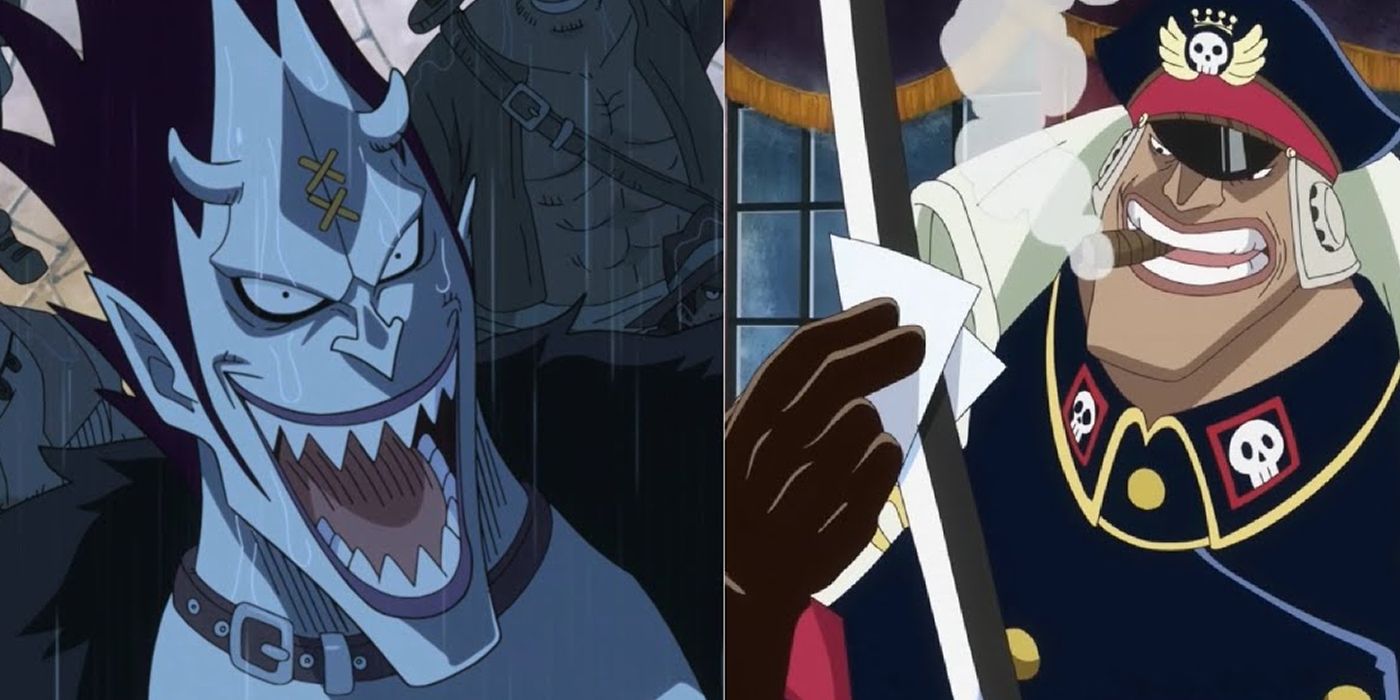 The man known as Blackbeard stayed with the Whitebeard Pirates for over a decade just to find the Darkness Devil Fruit. It didn't matter that someone else in the crew found it, he'd just have to kill him and take it. And that mentality has carried forward into his newfound profession as one of the Four Emperors.
They desperately wanted Ace's Fire Fruit for Burgess, Burgess himself tried to kill Luffy to steal his Rubber Fruit, and they just recently murdered Gecko Moria's crewmate Absolam for his Invisibility Fruit. So, in a country full of artificial Zoans, the Devil Fruit Hunters would be a believable appearance.
5 Would Shock Us: Shiryu Of The Rain Is Already There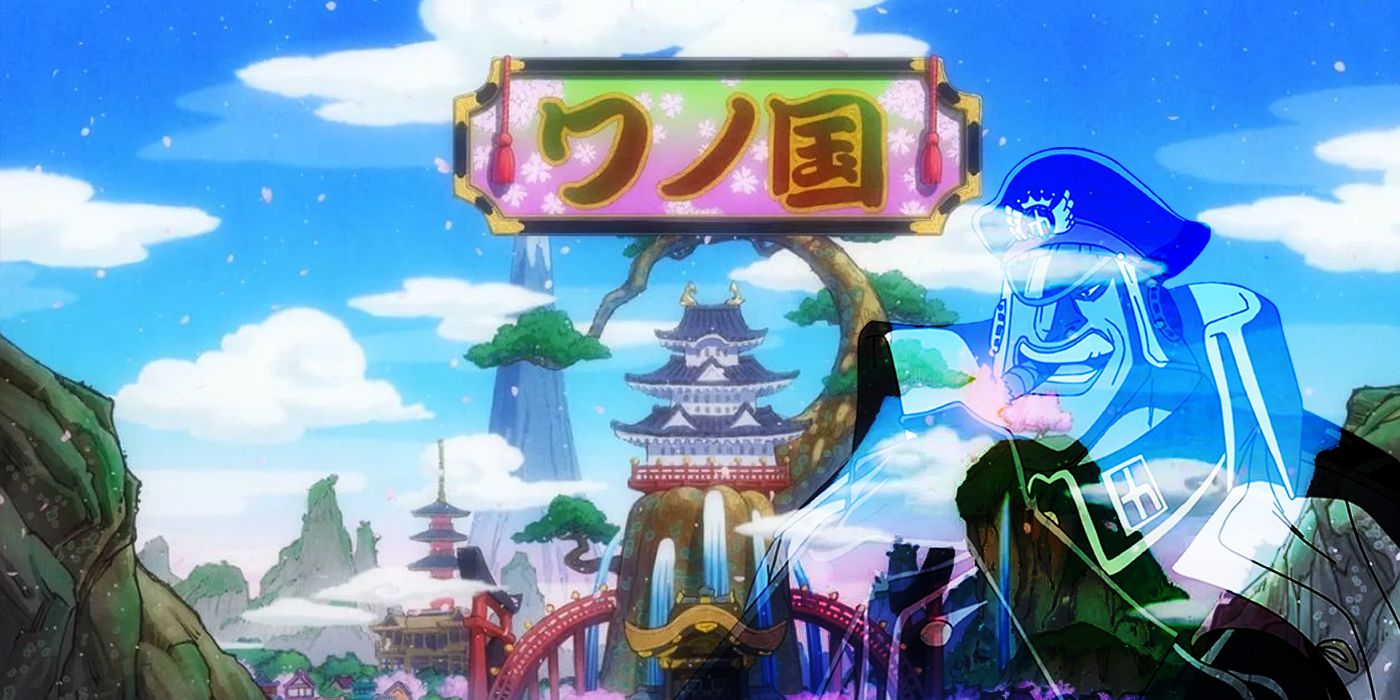 And, on that same note, Shriyu of the Rain is the one who received the invisibility fruit. Now his name makes even more sense, moving as quickly and unnoticeably as wind when he fights. The Invisibility fruit is a highly-wanted devil fruit, as it is insanely powerful in the right hands. Absalom wasn't weak, but he wasn't exactly a great fighter. With the power now in the Ex-Vice Warden of Impel Down's hands, it's truly become fearsome. And, who better to hide incognito during the events of the Wano arc than Shiryu himself?
4 Make Sense: Luffy Will Punch Wano Back To Sea Level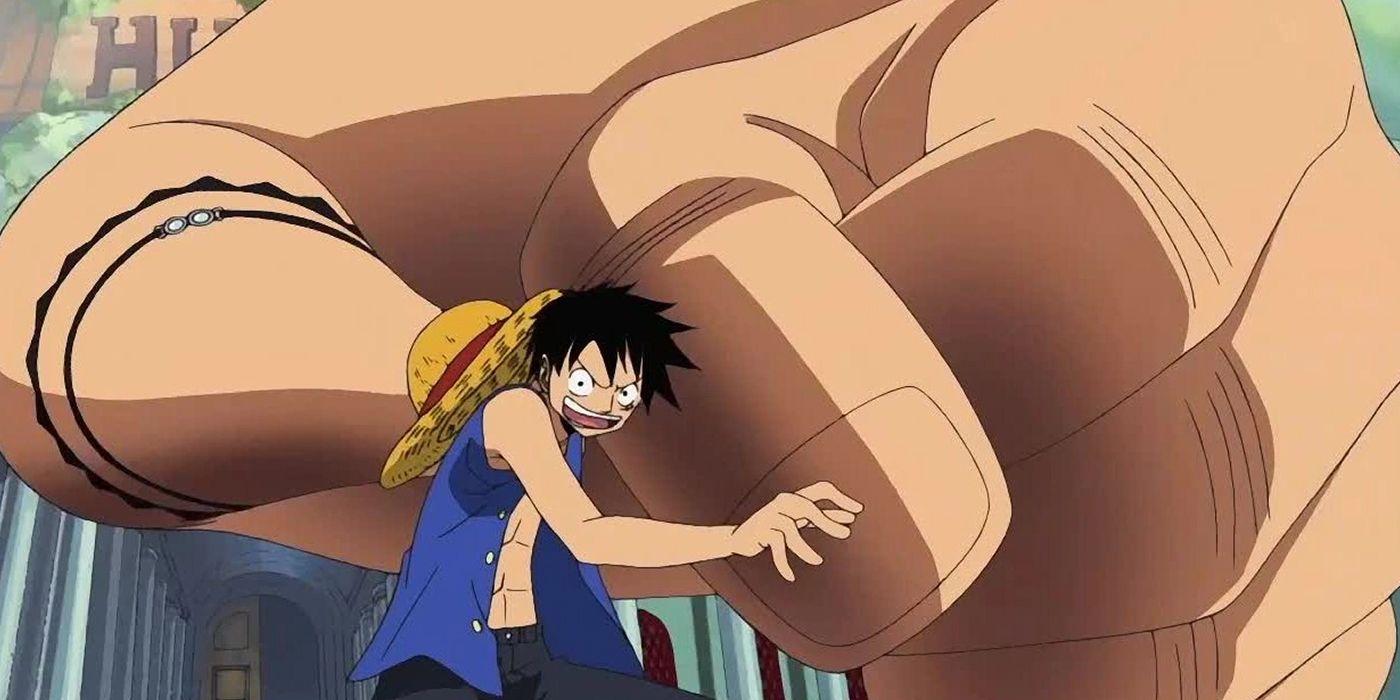 There's a large overarching theme with One Piece that freedom is everything. Above power, above status, above money, people need freedom. So, when Luffy and his crew set sail for Wano, a country with intentionally closed borders, we knew the Strawhat wearing lad would have something to say about that. We don't know for sure how, but we can almost guarantee that Wano will be opening its borders at the end of this arc. And a likely theory that seems to make more sense the more we think on it is the idea of Luffy using Gear Third and other abilities to literally punch Wano back to sea level.
3 Would Shock Us: Killer Will Awaken Devil Fruit Powers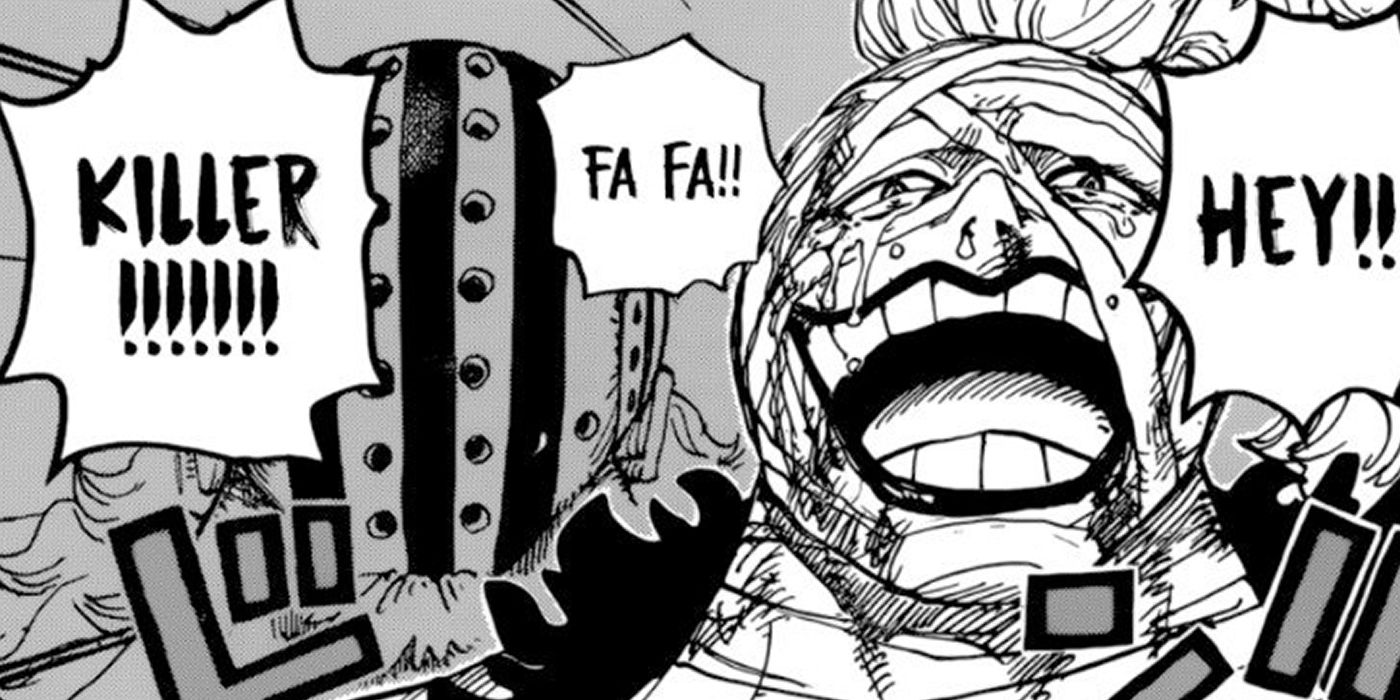 Not every Pirate Alliance in One Piece works out well — for example, the alliance between Basil Hawkins, Captain Kidd, and Scratchman Apoo failed miserably. Afterward, Kidd and his second-in-command Killer were defeated by Kaido and dealt with in Wano, Kidd was sent to the Prisoner mines and Killer was made into an assassin after being force-fed a failed SMILE Devil Fruit.
But, what if it wasn't a failure and Killer is only pretending? Sure, it'd be the best acting we've ever seen, but it's possible. Alternatively, it could've just taken a bit longer to activate or is a Zoan based on an animal who always laughs such as a hyena or weasel. Neither option is likely, but it would make him a viable playable character as DLC in the upcoming Pirate Warriors 4 release.
2 Make Sense: Kanjuro Is A Double Agent For Oden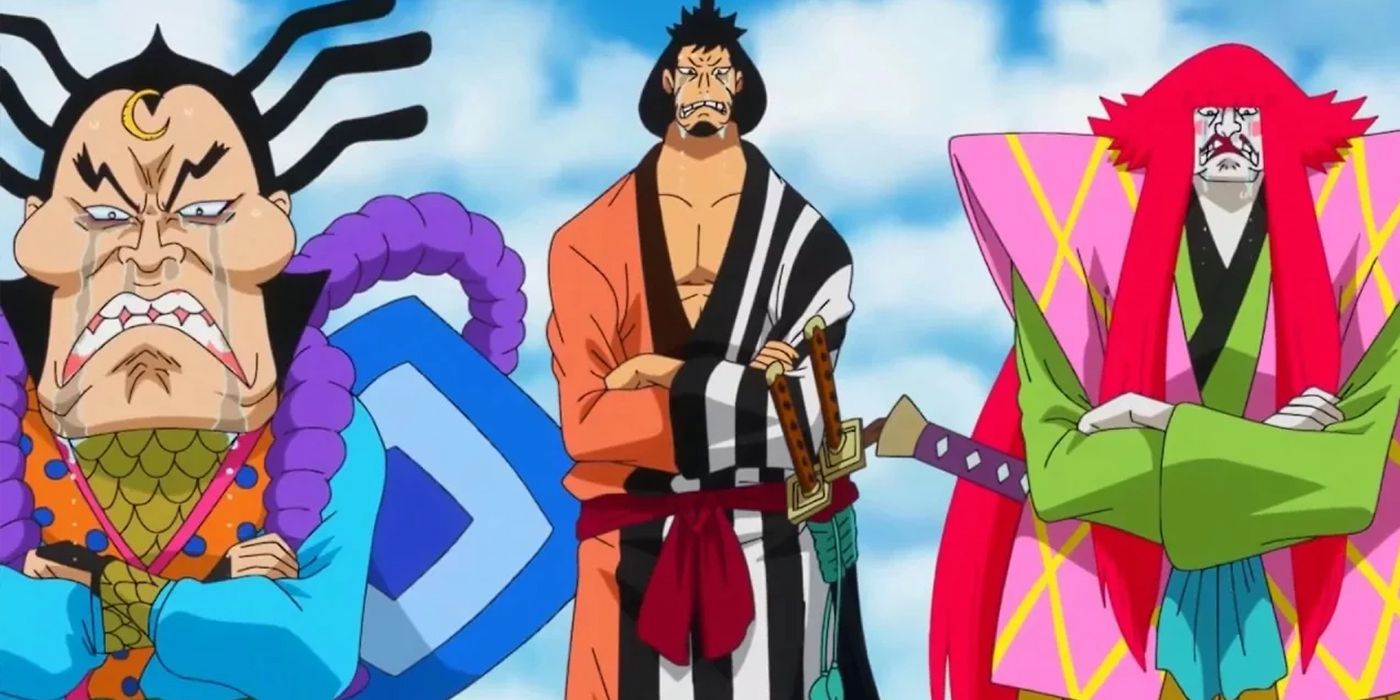 After three long years leading up to the Wano Arc, we've finally found out who the traitor is among the Nine Red Scabbards! Someone had to lead Jack of the Beast Pirates to Zou, and someone was keeping Shogun Orochi informed on the rebellion process. Turns out, it was Kanjuro! The Kabui-styled Ninja has a Devil Fruit power that allows him to turn his drawings to life, like Sai from Naruto Shippuden. The reveal that he was a traitor was big, but fans had already speculated it was him for a long time. But, what if he actually changed his mind about working for Orochi/Kaido while undercover, and he's now a double agent for Luffy and Kin'emon?
1 Would Shock Us: X-Drake Is A Triple Agent For Kaido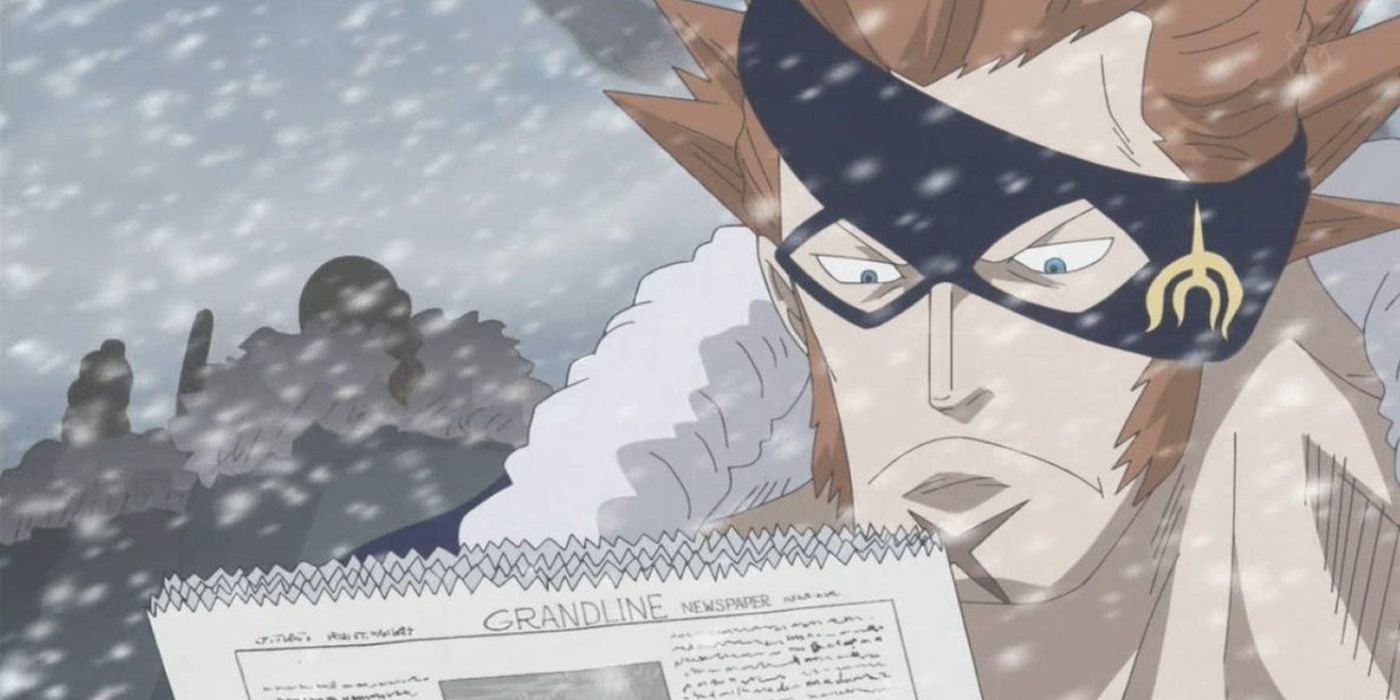 Lastly, we'll end this topic on another traitor theory. So, it was revealed during the events of the Sabaody Archipelago arc that one of the Worst Generation pirates, X-Drake, was actually an ex-marine. The guy became a turncoat and became a pirate instead. Now, he works for Kaido as one of the Headliners in the Beast Pirates. And actually, the guy was technically a Pirate in his youth, as his father was a Marine-turned-pirate as well! So he went pirate, marine, pirate, marine. Now he serves as one of the few in the Marine Secret Unit Sword which Coby also appears to be a part of. But, what if at the end of Wano, X-Drake finally makes a decision of his own to be a pirate?
Link Source : https://www.cbr.com/one-piece-wano-arc-fan-theories-shocking-make-sense/