My Hero Academia: Every Member Of The League Of Villains, Ranked According To Strength
My Hero Academia's League of Villains has caused quite a bit of trouble for the young heroes of UA, but who ranks among their strongest?
You Are Reading :My Hero Academia Every Member Of The League Of Villains Ranked According To Strength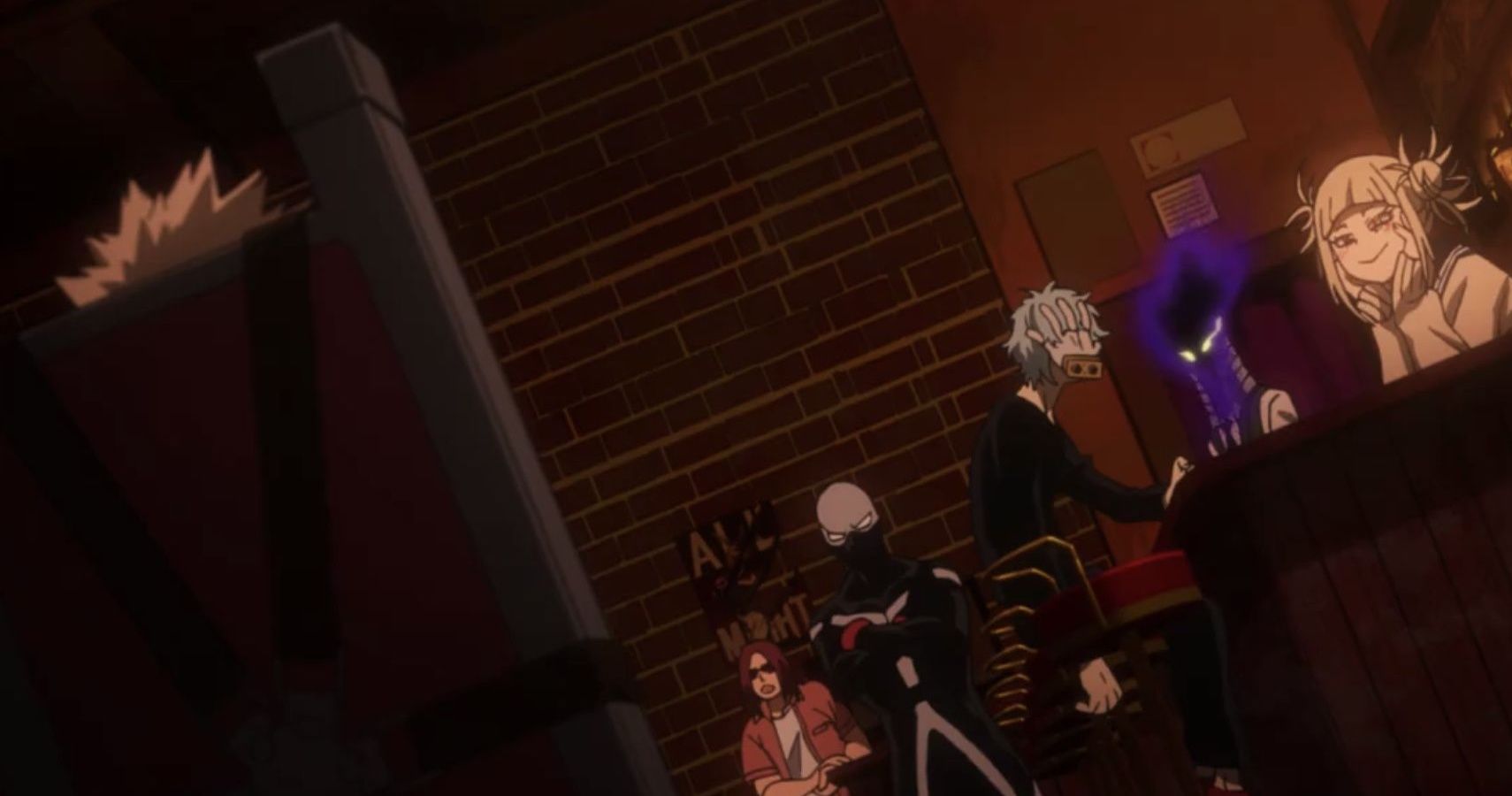 There is rarely a Shonen anime without some opposition to the main characters. One Piece has the World Government. Naruto had the Akatsuki. Bleach had the Arrancar. Classic shonen are never complete without some classic villains, and that is no different in the modern age of the genre. Leading the charge for Shonen anime today is My Hero Academia, a colorful series that dares to ask "What if DC and Marvel were made into anime?"
Its classic opposition is the League of Villains, a corroboration between some of the strongest yet ever stray strands of villains that have previously needed to hide in the dark in the modern age of heroes. However, under this banner and the good company of fellow outcasts, each one no longer needs to hide alone. This list will be analyzing the League and ranking each member by strength.
12 Mustard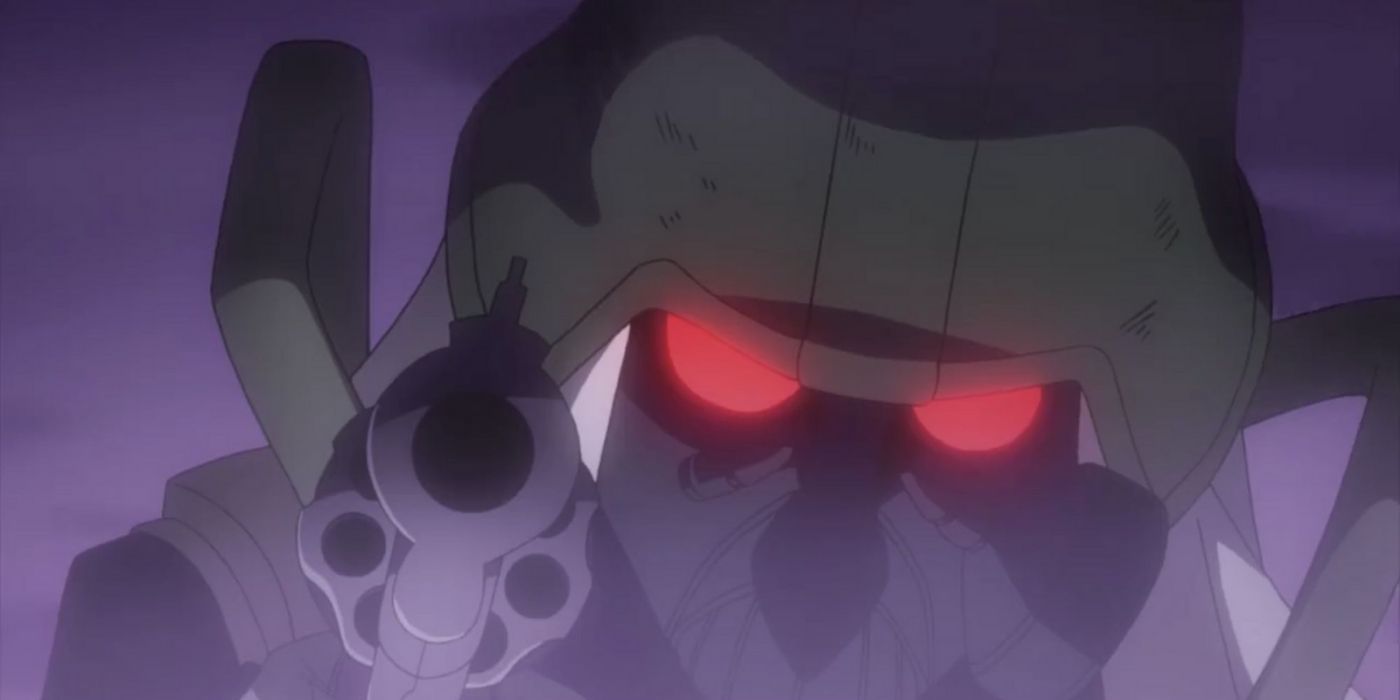 Mustard is a middle school kid who just had a convenient enough Quirk to be let into the League of Villains. However, that usefulness inevitably fell thinner than his own gas, as the U.A. students were able to easily overwhelm him.
To his credit, Mustard's Quirk, Gas, is a pretty powerful and versatile force for incapacitating multiple enemies, and he was incredibly willing to bust out a gun when push came to shove. Unfortunately, it was his lack of experience that got to him; and without a large line of work, he ranks low on this list.
11 Mr. Compress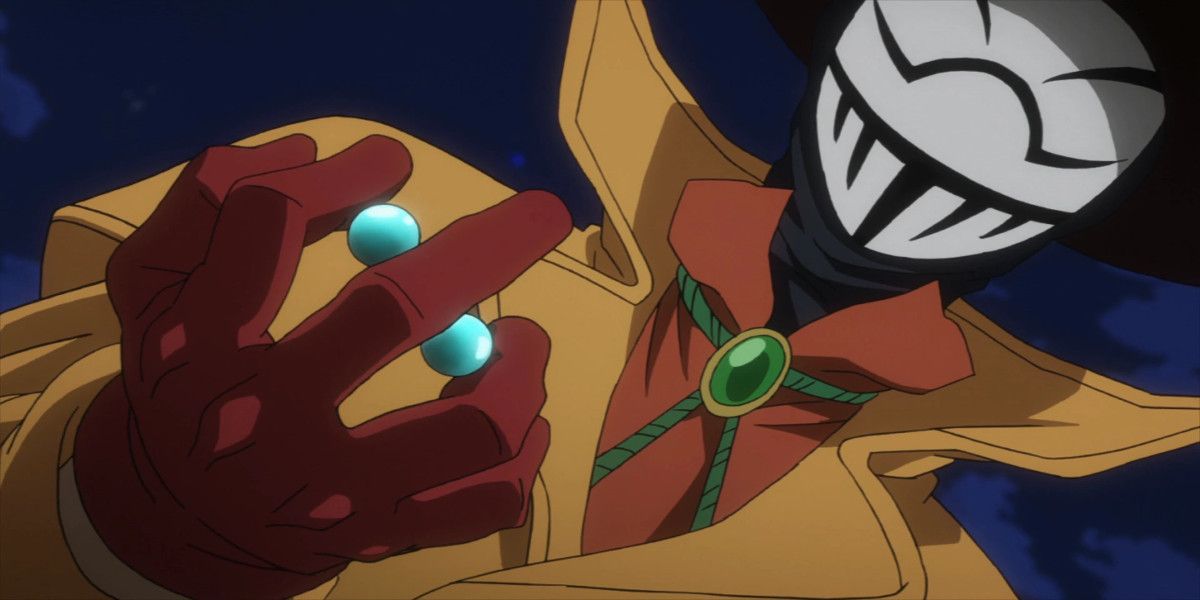 Mr. Compress oddly hasn't had a lot of agency within recent arcs, especially during the League's recent bout with the Meta Liberation Army. That lack of usefulness and screen time alone is going to cost him a lot of credit. However, what really hurts his ranking here is his near-complete lack of combat ability.
Mr. Compress' Quirk is an incredibly useful and versatile one, especially for kidnapping situations. However, it didn't do him any favors when it came to close combat; and despite his evasive nature, he was still taken down by a few hero students in their infancy.
10 Spinner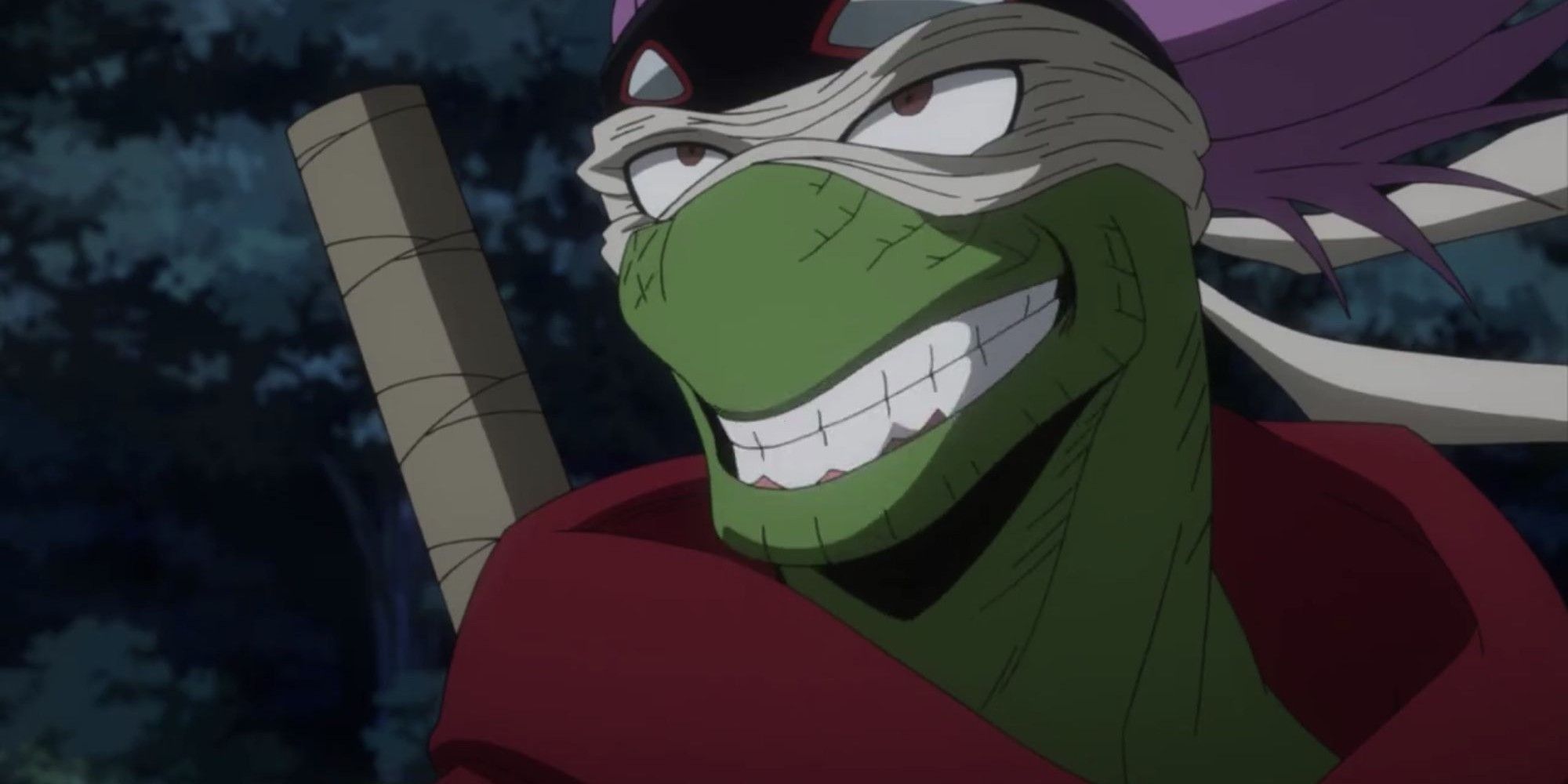 Spinner is one of the League members who was inspired to join the group after Stain's crusade and obviously carries several of the guy's defining costume pieces and even tried to sport an overly sized weapon literally made of different swords and blades that were tied together.
To be fair, said weapon could've been useful if it were used. To be even fairer, it didn't exactly make a difference as his moderate combat ability and lack of a more defining Quirk led to his easy defeat. He hasn't had a good fight since, and one has to wonder what he can really do.
9 Magne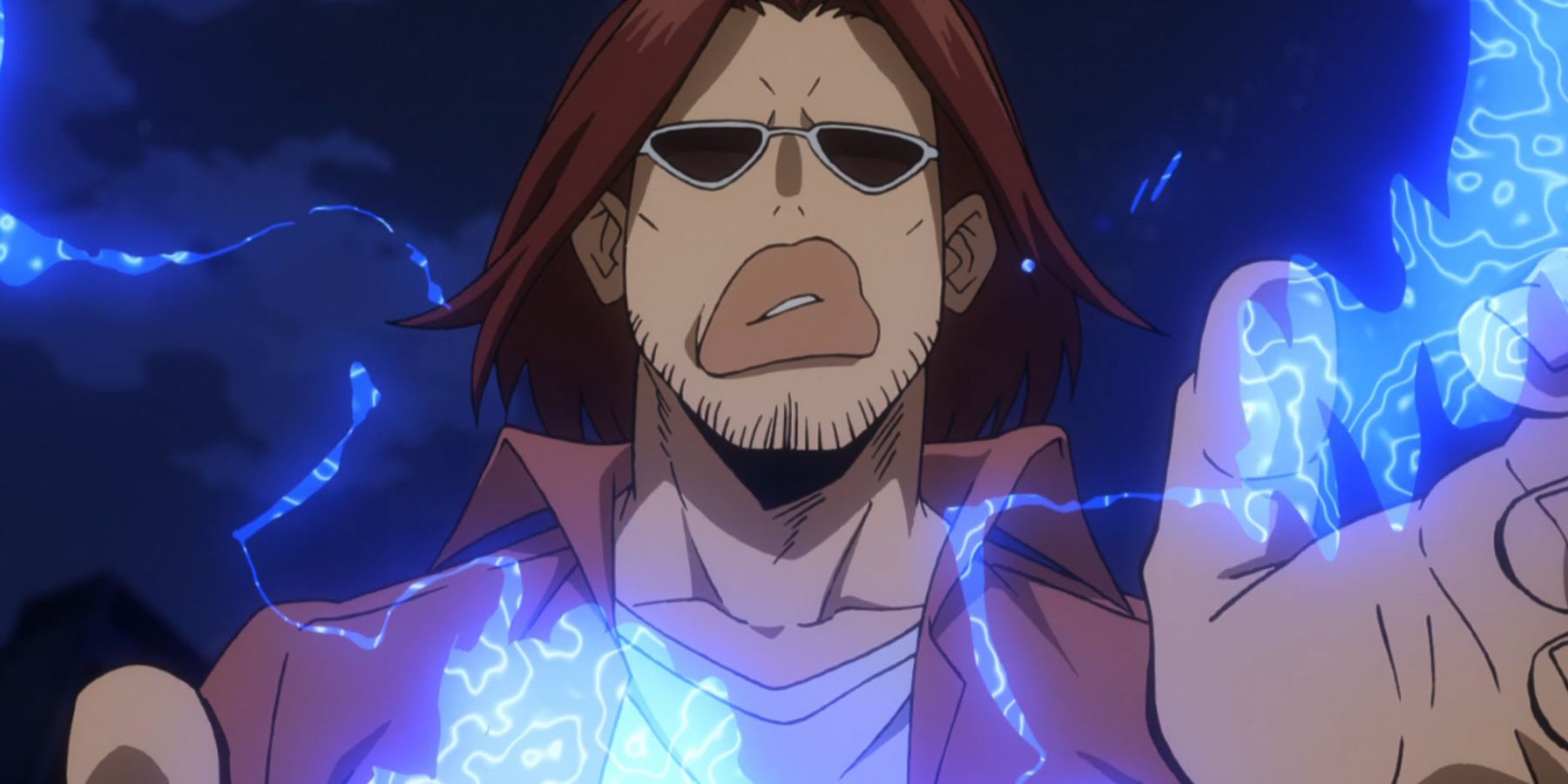 Magne may be long gone from the League, but his memory still lives on in some pretty decent bouts against hero and villains alike. Magne is capable of manipulating the magnetic polarity of people and objects and abuses that for his unique and devastating fighting style.
Though this inevitably didn't amount to much in the series, the power and skill still speak for themselves and his absence must still be felt within the League.
8 Moonfish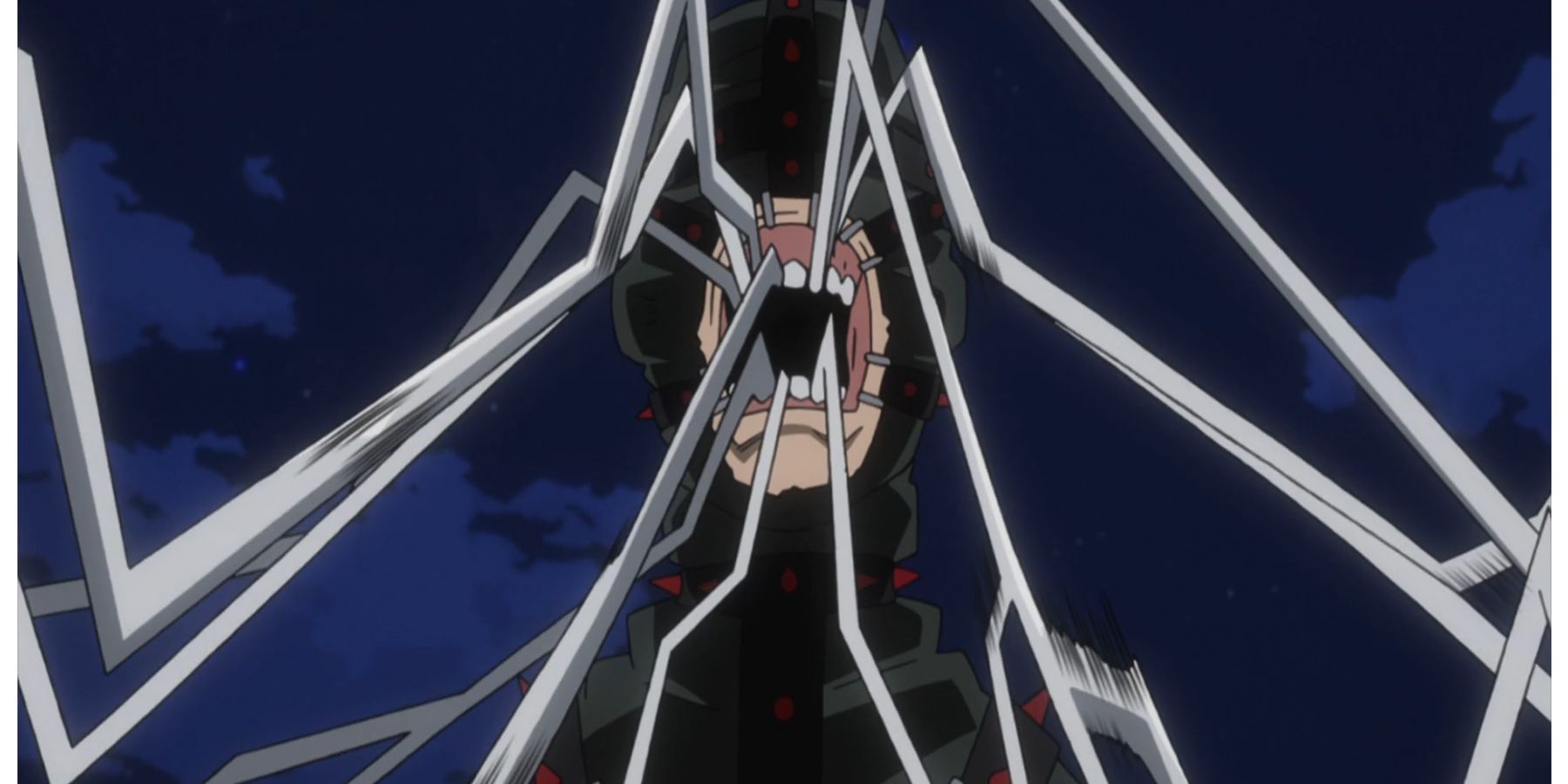 Not much is known about Moonfish but his entire appearance does scream potential. Just looking at his tied up body, one just has to wonder what people are trying to die down. While fans may never really get to know what the guy looks like under the mask, they got a good idea of what his mouth is like.
Moonfish has been shown to be able to elongate his own teeth to lethal proportions, and this allowed the guy to easily control the battlefield and wreak some havoc during the training camp invasion. Though his defeat was swift, it took Tokoyami summoning an actual monster to take Moonfish down.
7 Himiko Toga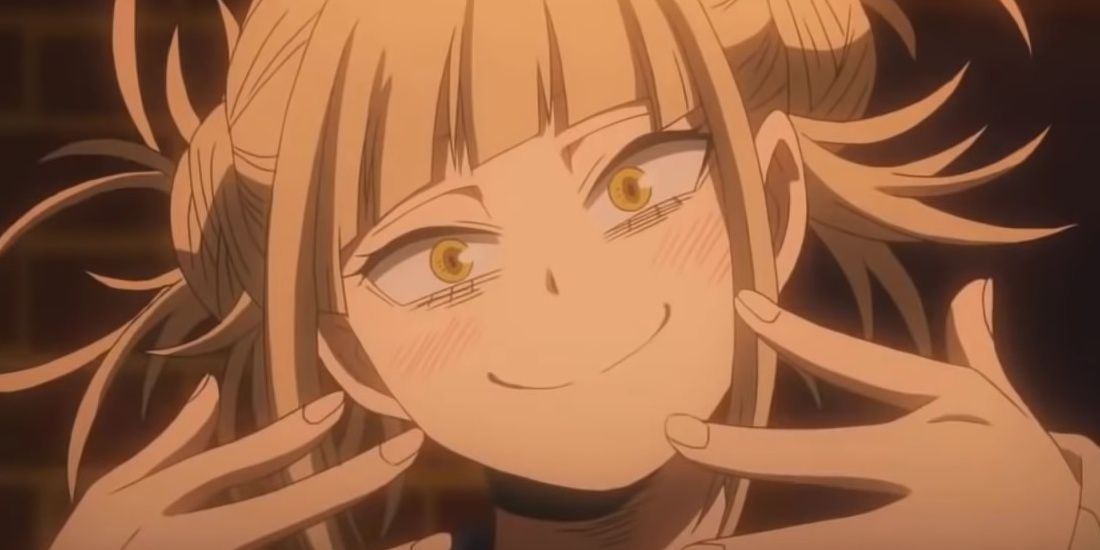 Toga is easily one of the most consistent members of the League, as her skills and Quirk have offered the organization plenty of use. She's a surprisingly nimble and adept combatant capable of taking on multiple U.A. students at once.
Her Quirk also makes her an exceptionally dangerous person, as it makes disguise and infiltration significantly easier. Given that she got a massive upgrade to being able to copy Quirks as well, Toga is easily one of the most dangerous players in the story.
6 Muscular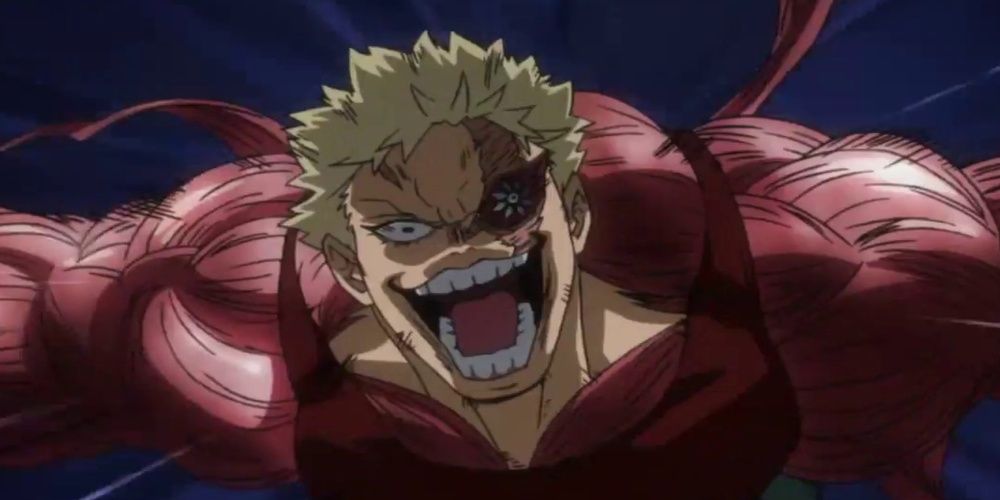 Muscular maybe forever embedded in the fans' imagination, as Deku's first real fight. During the training camp invasion, he directly went after Kota, the son of the hero couple that took one of his eyes, and got into a bout with Deku who was trying to protect the boy. While Deku inevitably won, Muscular did give him the fight of his life.
With a huge strength enhancement Quirk that seems straight ripped off from Hulk and a bloody tenacity, Muscular was able to hold down Deku for a good portion of the fight. It would take a couple of full power hits and some broken arms for Deku to really take the guy down. Knowing how powerful One for All's 100% is like, this is quite a massive feat for Muscular.
5 Twice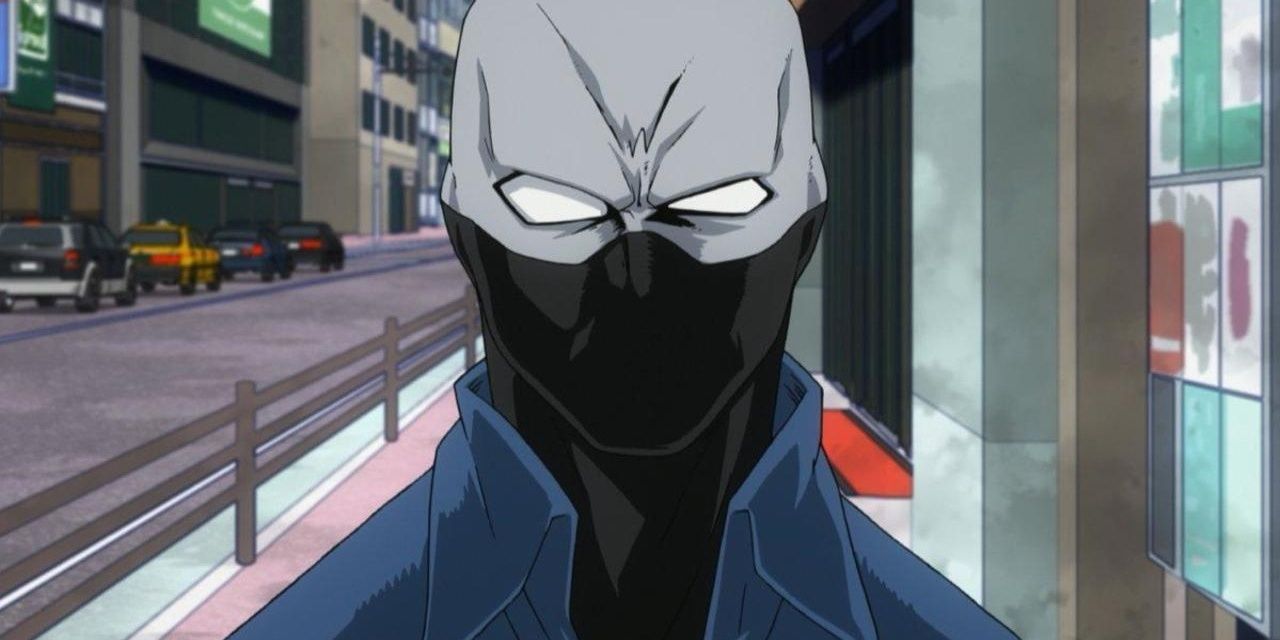 Twice may not look it or even act like it, but he's easily one of the most powerful members of the League and perhaps its most useful one. With his Quirk, Double, Twice is able to summon multiple clones of himself and his allies.
Not only are these clones plenty capable and sturdy within their own right, but they also carry over the Quirks of their original. Twice to this regard is essentially a one-man army who could single-handedly fight in place of the League if they ever required it.
4 Kurogiri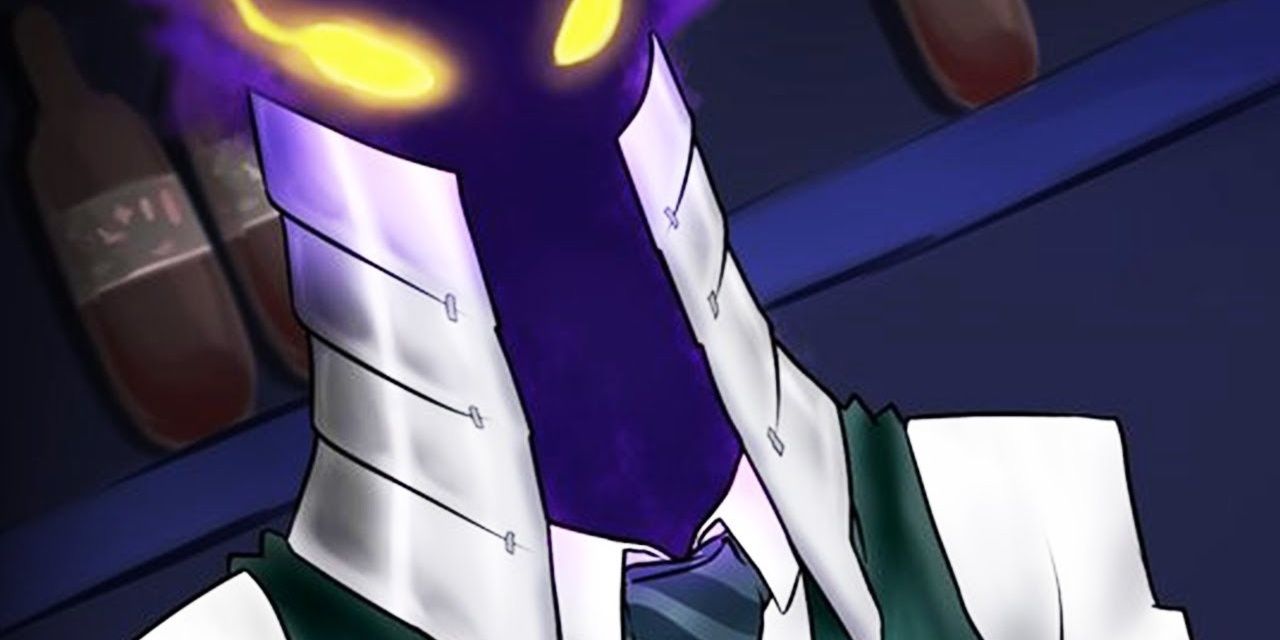 The ex-Oboro Shirakumo is one of the most essential members of the League of Villains and an early example of their Nomu project. With his Quirk, Warp Gate, he's been plenty useful for every invasion and every quick escape for the League.
While this hasn't consistently been shown in battle, the ability to warp people at will is an immensely handy skill that could be very dangerous in the wrong hands or whatever appendage Kurogiri has.
3 Dabi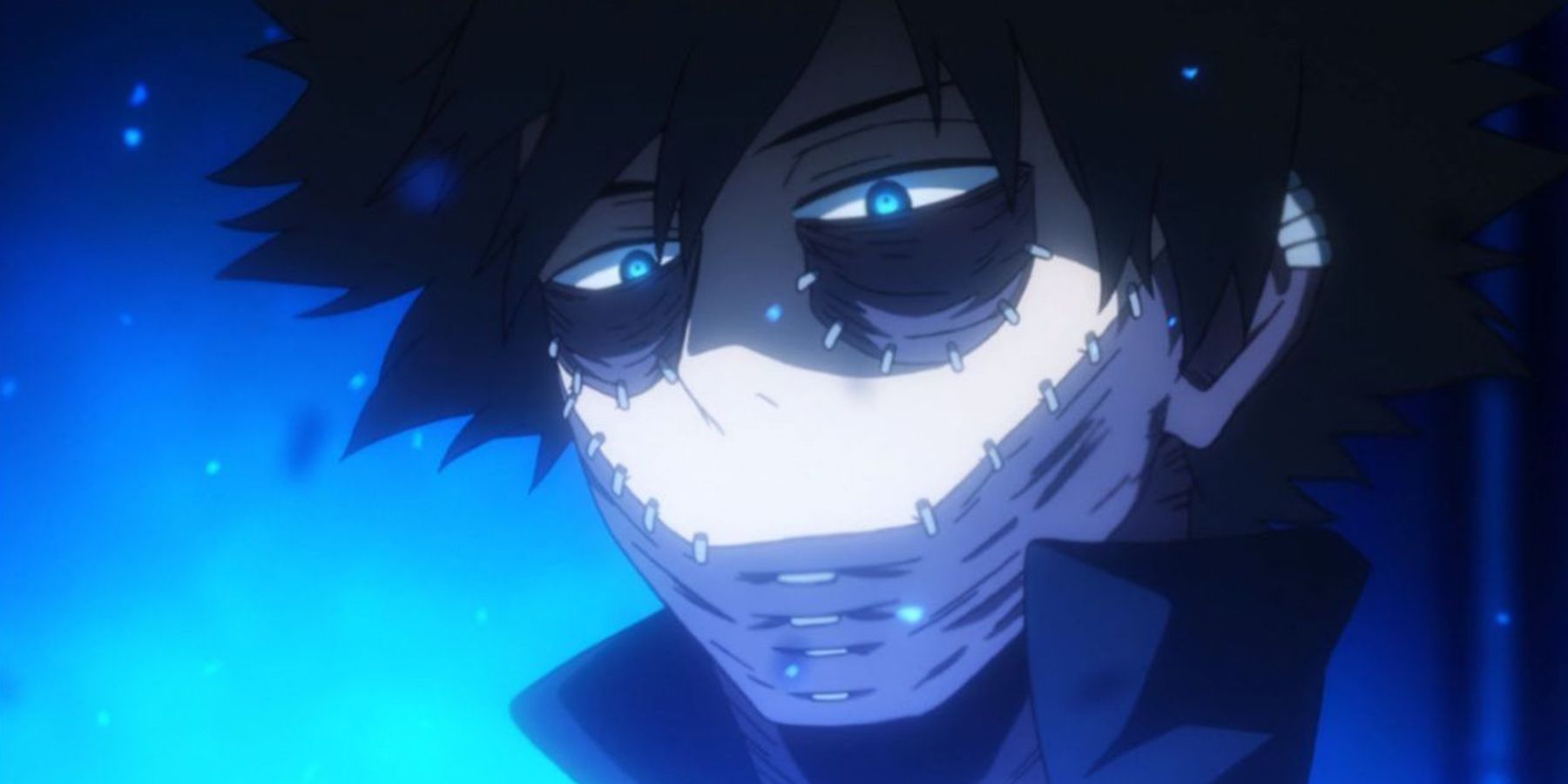 There are a lot of fan theories surrounding the League of Villain's competing edge lord; but if there's one thing that the fans know for a fact, it's that Dabi is one powerful guy. On his own, Dabi is one of the League's most active and essential members, as his connections and intellect have been vital to a couple of its operations.
To really give the heroes a scare, he also his a powerful Quirk, Cremation, which allows him to summon huge bursts of blue flames. For those who didn't know, blue flames burn much hotter than a regular campfire, and they've been incredibly destructive against heroes and buildings alike.
2 Tomura Shigaraki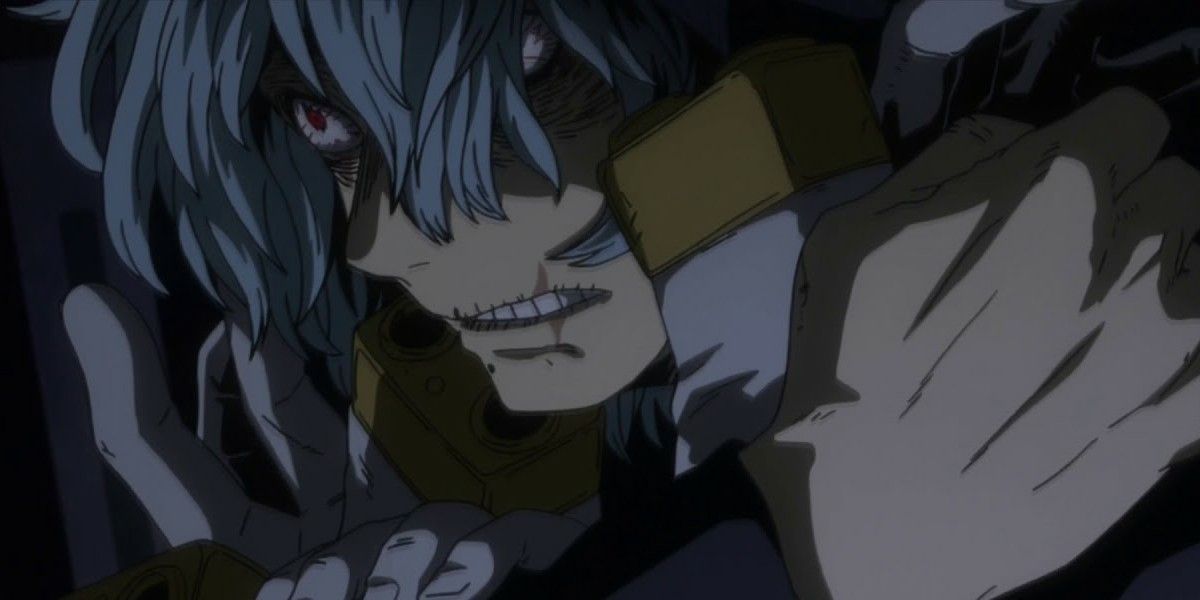 Tomura Shigaraki's Quirk just screams villainy. With Decay, Shigaraki is able to dissolve anything that he touches and more within a few seconds. This has come to mean anything between reinforced doors and entire city blocks.
The boy, unfortunately, had to discover it in a spectacular degree when it destroyed a dog, his entire home, and his family. Considering that he's only getting stronger and has taken an invasive procedure from Kyudai Garaki to get more powerful, Shigaraki may soon reach his master's precious throne.
1 All For One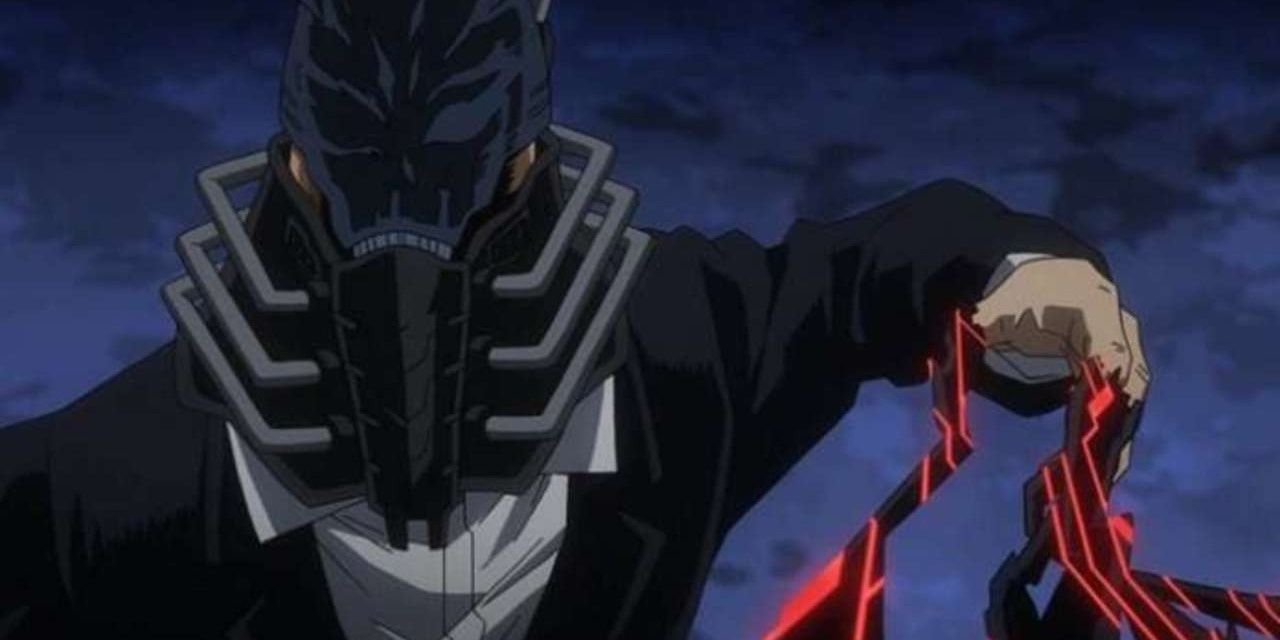 While Shigaraki may be close to taking his master's throne, the legacy of supremacy and violence still belongs to All for One's nonexistent face. With the Quirk, All for One, this man is literally able to steal and distribute Quirks at will, making him and his associates some very dangerous people.
He has been able to take on the World's #1 Hero, All Might, on more than one occasion and personally responsible for bringing the Symbol of Peace to his current, near-death state. While he may be imprisoned at the moment, it's only a matter of time before the League's benefactor and strongest member comes to wreak havoc on the streets again.
Link Source : https://www.cbr.com/my-hero-academia-villains-strength-ranked/