Major Issues: Thor Shocks, Maestro Hulks Out & Wonder Woman: Dead Earth Ends
CBR reviews this week's biggest new comics, including Thor, Dark Nights: Death Metal Guidebook, Wolverine, Maestro, and Wonder Woman: Dead Earth.
You Are Reading :Major Issues Thor Shocks Maestro Hulks Out & Wonder Woman Dead Earth Ends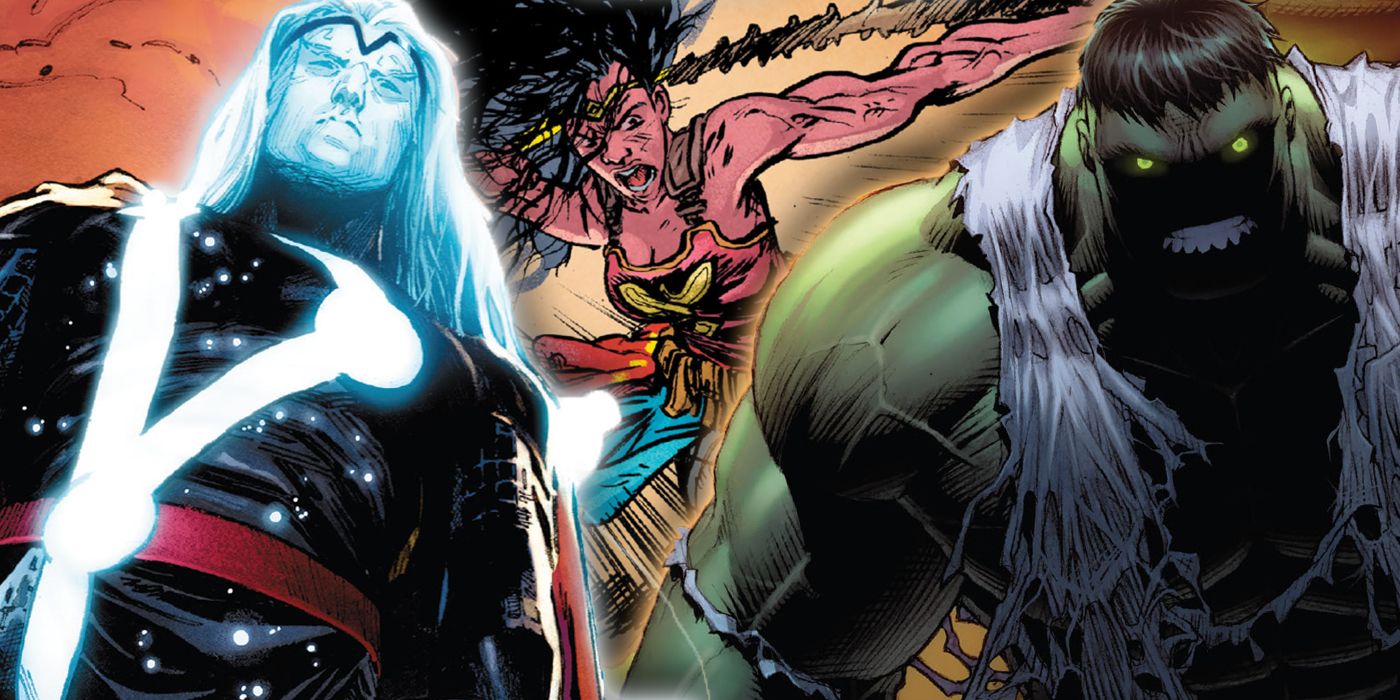 Each week, CBR has your guide to navigating Wednesday's new and recent comic releases, specials, collected editions and reissues, and we're committed to helping you choose those that are worth your hard-earned cash. It's a little slice of CBR we like to call Major Issues.
If you feel so inclined, you can buy our recommendations directly on comiXology with the links provided. We'll even supply links to the books we're not so hot on, just in case you don't want to take our word for it. Don't forget to let us know what you think of the books this week in the comments! And as always, SPOILERS AHEAD!
THOR #6 (MARVEL)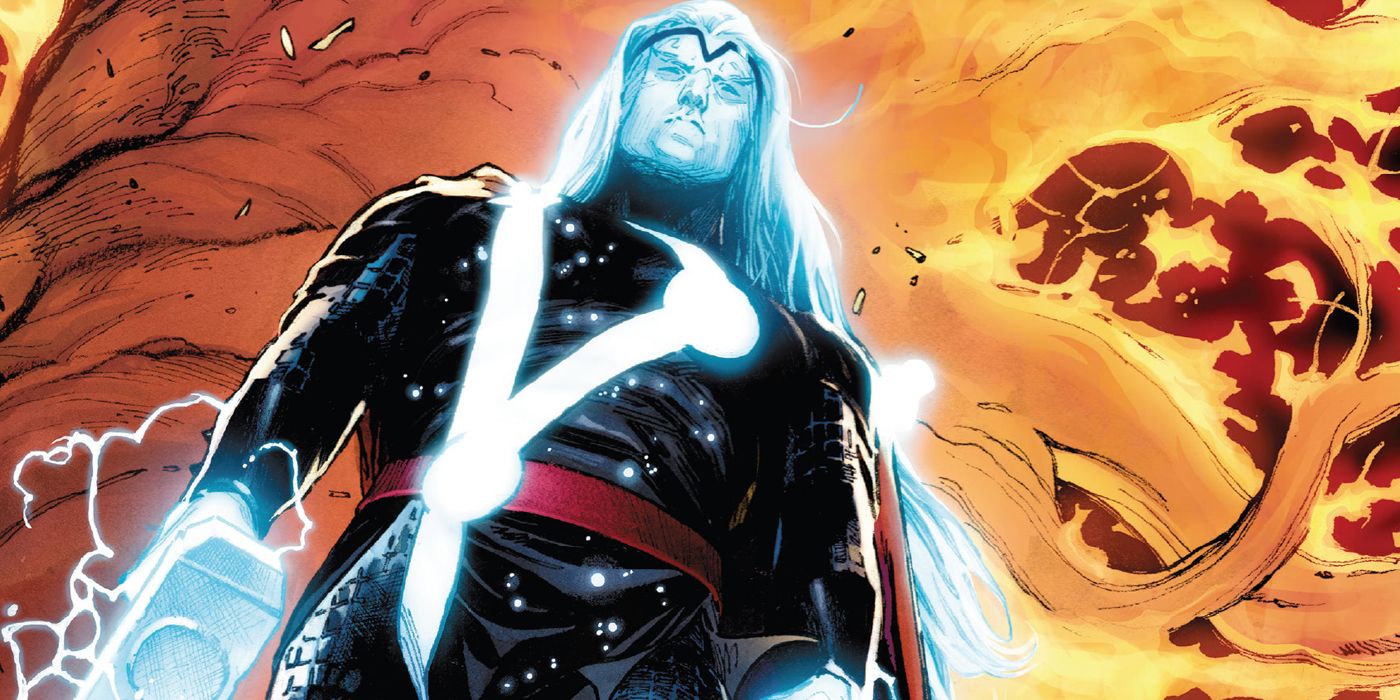 COMIXOLOGY
With a focus on a cosmically-powered God of Thunder, Donny Cates and Nic Klein's Thor has been one of the most exciting Marvel books of the year. And with Thor #6, Cates, Klein, Matt Wilson and Joe Sabino take things to the next level as Thor confronts Galactus and the primordial threat of the Black Winter.
This action-packed finale to this run's first storyarc delivers two of the most shocking moments in Marvel history, with scenes that are sure to live on in Marvel infamy. The bold concepts that are hallmarks of Cates' Marvel work are captured perfectly by Klein and Wilson, especially in a pair of truly epic, show-stopping double-page spreads. With this jaw-dropping finale, this Thor run firmly cements itself as an all-time classic in the making. VERDICT: BUY
DARK NIGHTS: DEATH METAL GUIDEBOOK (DC)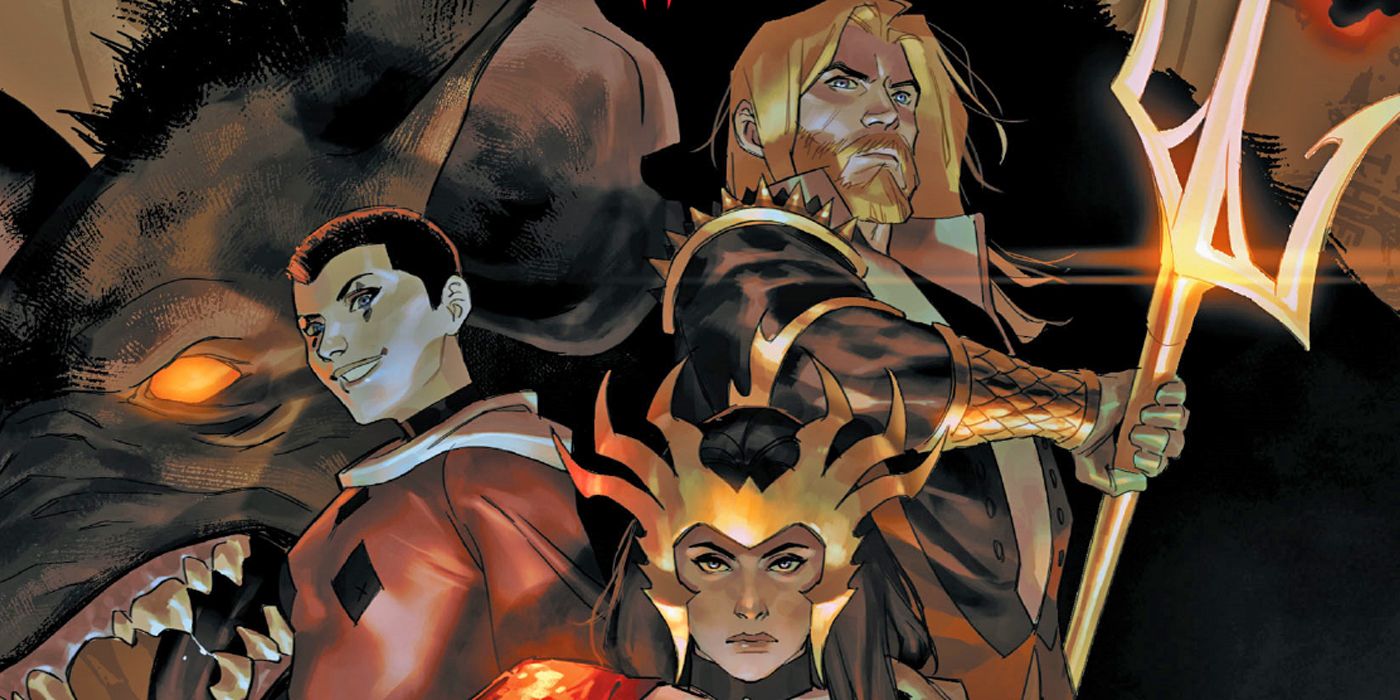 COMIXOLOGY
Scott Snyder and Greg Capullo's ongoing Dark Knights: Death Metal crossover event kicked off with a cascade of wild concepts and ideas and a totally transformed version of the DC Universe, twisted by the Batman Who Laughs. The Dark Nights: Death Metal Guidebook is the second anthology special to explore the stranger corners of this world, and it does so well with a small, strong batch of stories and text pieces.
Scott Snyder, James Tynion IV, Joshua Williamson and Doug Mahnke's "The Fall of Earth" offers an overdue but well-executed explanation of how the Batman Who Laughs beat DC's heroes. Christopher Priest and Ed Risso's "Dragonlance" presents a pulpy, terse adventure between Batman and Jonah Hex, while Becky Cloonan's beautifully rendered "The Umibozu" sees Aquaman confront the Lovecraftian horrors of the Metalverse in another standout tale. VERDICT: BUY
WOLVERINE #4 (MARVEL)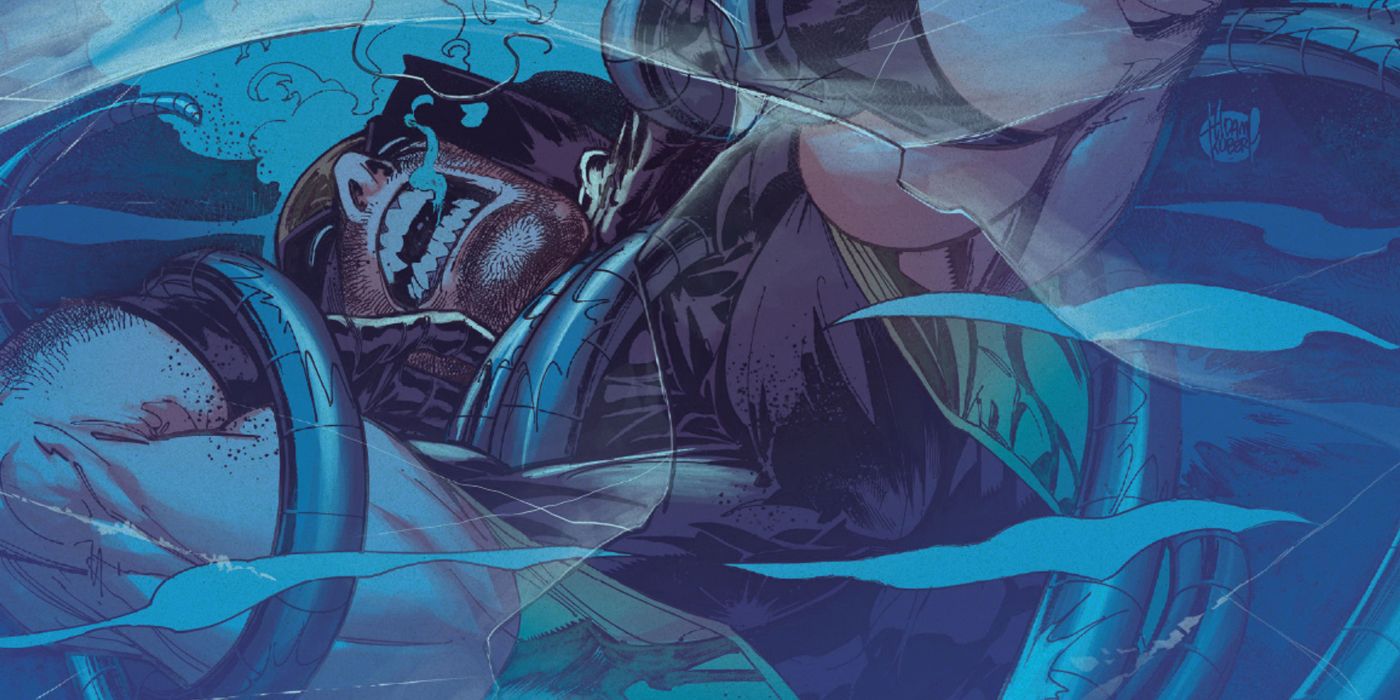 COMIXOLOGY
While Wolverine might be Marvel's most famous X-Man, Logan has occupied a somewhat odd place in the team's Krakoa era. At a time when most X-Men stories are focused on the collective good of mutantkind, Benjamin Percy, Viktor Bogdanovic, Matthew Wilson and Cory Petit's Wolverine #4 turns that unease into a compelling Wolverine tale.
As Wolverine takes some time away from the X-Men and bumps into some new and old enemies, this issue is a pitch-perfect Wolverine story. Percy perfectly captures the gruffness and humor of Wolverine's voice, and he makes excellent use of the issue's now-standard text pieces, while Bogdanovic and Wilson's gritty, cartoony work can be favorably compared to Greg Capullo, Jonathan Glapion and FCO Plascencia's work on Batman. While it might not be the flashiest corner of the X-Men's universe, Wolverine is quickly becoming a title to watch. VERDICT: BUY
MAESTRO #1 (MARVEL)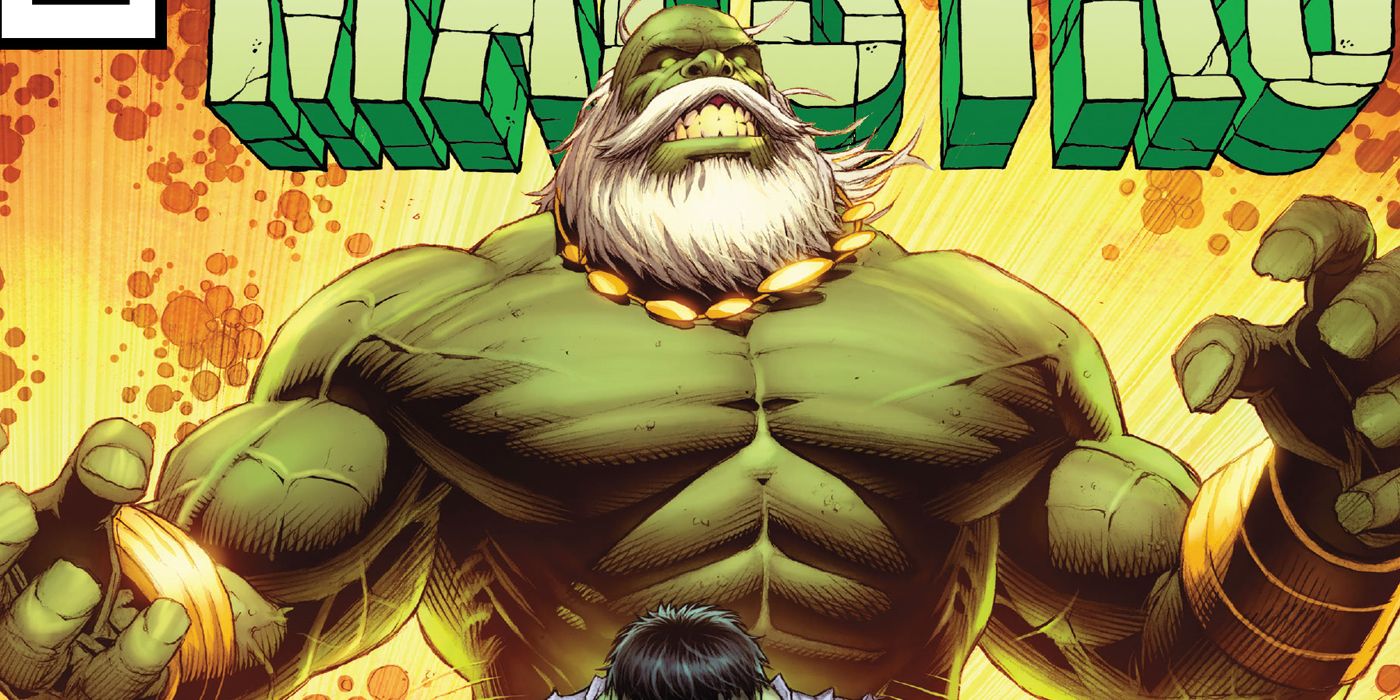 COMIXOLOGY
The Hulk has come a long way since the '90s. Still, the psychological complexity, unexpected humor and all-out action that defined writer Peter David's 12-year tenure with the Avenger have all become hallmarks of the Jade Giant's adventures in comics and the Marvel Cinematic Universe. And unsurprisingly, those features are all on full display in David, German Peralta, Jesus Aburtov, Dale Keown, Jason Keith and Ariana Maher's Maestro #1.
As a prequel to David and Keown's seminal Hulk: Future Imperfect, this issue shows how the Hulk survived the end of the world and started down the path to becoming one future timeline's monstrous Maestro. The issue toes the line of recapturing the spirit and capturing his descent into villainy quite well, and Keown's art looks as sharp as ever in a brief opening sequence. VERDICT: BUY
WONDER WOMAN: DEAD EARTH #4 (DC)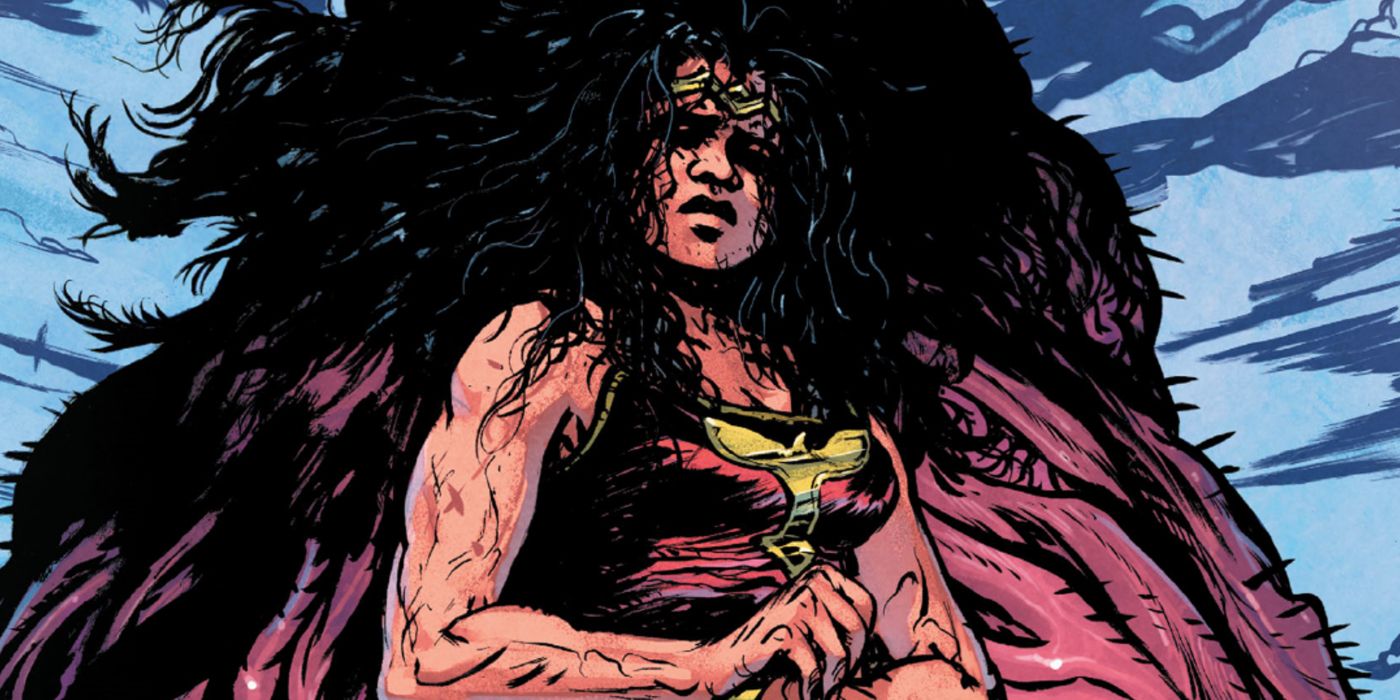 COMIXOLOGY
With Wonder Woman: Dead Earth, Daniel Warren-Johnson, Mike Spicer and Rus Wooton gave DC's Amazon hero a post-apocalyptic tale in the tragic of dystopian DC epics like The Dark Knight Returns and Kingdom Come. And in its fourth and final issue, the DC Black Label series comes to a sense-shattering conclusion with a truly epic fight that goes on for the better part of 30 pages.
This issue sees Wonder Woman and some of humanity's last survivors take a stand against the Amazons and monsters who shattered the world, and that brutal battle unfolds over the majority of the issue in stunning fashion. With top-notch writing, pencils, inks, colors and lettering, this is one of DC's best fights in memory, and it provides a suitably show-stopping finish to DC's most underrated series. VERDICT: BUY
Link Source : https://www.cbr.com/major-issues-thor-maestro-wonder-woman-dead-earth/