How Wonder Woman '77 Showed What Happened After the TV Show Ended
Even though Lynda Carter's TV adventures as Wonder Woman ended decades ago, Wonder Woman '77 brought her Amazon hero into comics.
You Are Reading :How Wonder Woman 77 Showed What Happened After the TV Show Ended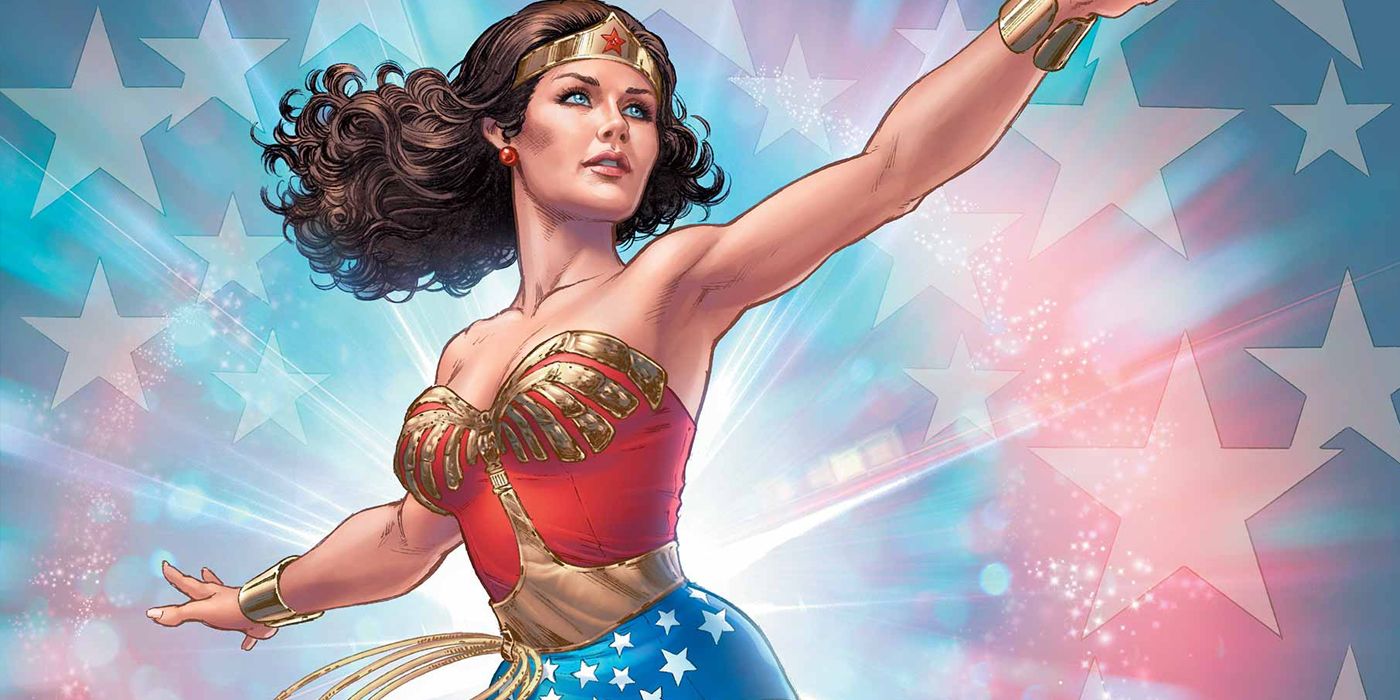 In the minds of many, Lynda Carter will always be Wonder Woman, thanks to her iconic role in the '70s TV series. With a magical girl-esque twirl, she would transform from Diana Prince to the mythical Amazon princess from Paradise Island. Throughout its three season run, Carter's portrayal of the DC's seminal superheroine encountered everything from Nazis to aliens from outer space.
With rumors swirling about that Lynda Carter may reprise her classic role in CW's upcoming Crisis on Infinite Earths crossover, we're taking a look back at how DC's Marc Andreyko-penned Wonder Woman '77 comics expanded the show's world and continued its story past its series finale.
Picking Up Where We Left Off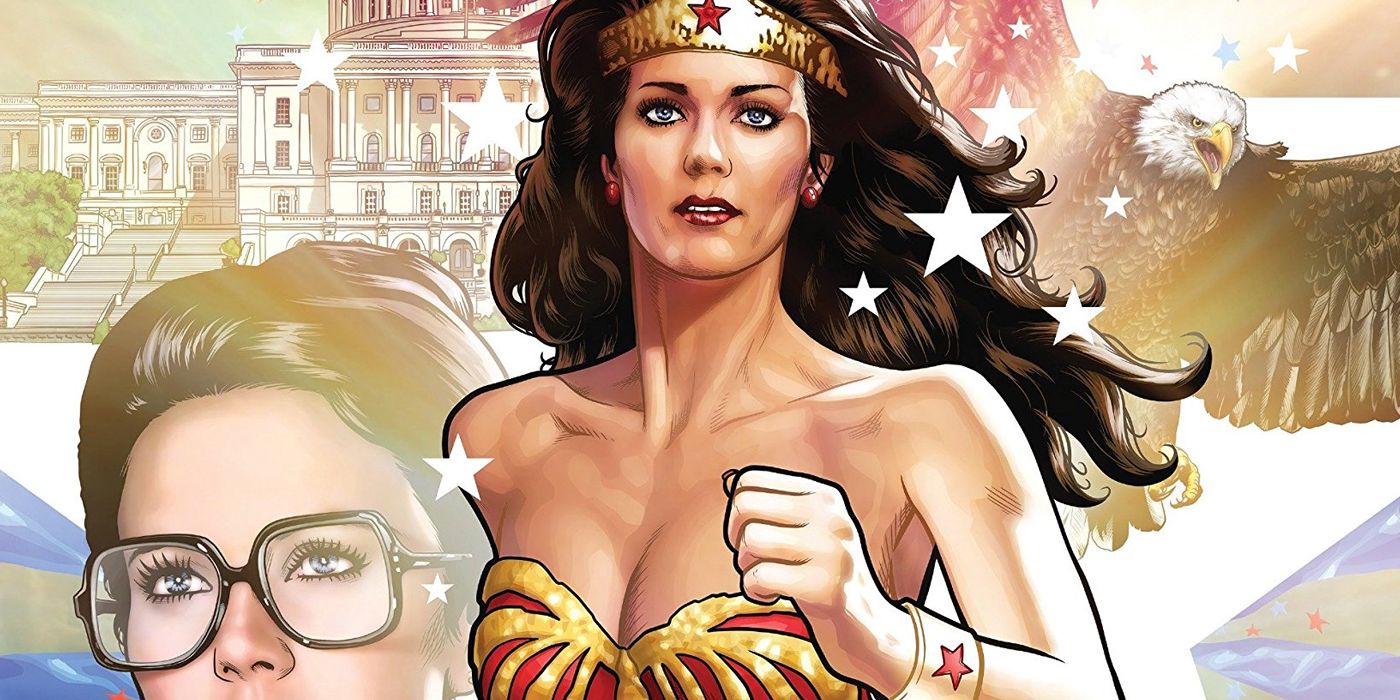 Wonder Woman '77 continues the adventures of the Amazonian princess and her work with the Inter-Agency Defense Command (IADC), a crime fighting organization that also deals with more serious threats when the need arises. Heading the IADC is Steve Trevor, the descendant of the original companion of Diana worked with in World War II during the show's first season. The series kicked off with a throwback adventure featuring soviet agents and disco, topped with a showdown with Silver Swan, one of a few classic villains who encountered Diana for the first time in the series.
Written by Marc Andreyko, Trina Robbins, and others and illustrated by artists including Drew Johnson, Matt Haley, and Jason Badower, Wonder Woman '77 captures the spirit of the '70s television series while offering elements more feasible in the imaginative world of comics.
While the special effects and budget may have limited the villains Wonder Woman could face forty years ago, the illustrated page has no such limitations. The comic thus is able to feature more superpowered rogues like Cheetah and Dr. Psycho, who traps Diana in a dream world that enables a cameo from the Cathy Lee Crosby Wonder Woman from the Amazon's failed pilot turned TV movie. In addition, original villains like Gault, a brain in a jar with telekinetic powers, are able to shine in ways the show could not realize, resulting in a dramatic battle in the psychic plane.
But while the comic is able to bring the scope of modern comic book storytelling to the book, it's still built around the classic trappings, style, and pure heroism of Lynda Carter's take on Wonder Woman. This is a Diana who is markedly positive, pure, and bright, unsullied by darkness, cynicism, or violence, unlike her mainstream comic book counterpart.
Holy Crossovers, Batman
The comic book continuation of Wonder Woman '77 is also noteworthy for its two crossover successor series. In Batman '66 Meets Wonder Woman '77, by Marc Andreyko, Jeff Parker and David Hahn, the continuity of both television series is blended together in a fascinating way. The first part of the series focuses on Bruce Wayne's boyhood, where he crosses paths with Wonder Woman during her first season's exploits in the '40s.
Then, it picks up later in '66 when Adam West's Batman helps Diana fend off an assault on Paradise Island by Ra's al Ghul. Finally, the story finishes during Wonder Woman's tenure in her show, as she and a more aged Batman team up once again to foil the schemes of the League of Shadows.
In a more unexpected crossover, Wonder Woman '77 Meets The Bionic Woman, by Andy Mangels and Judit Tondora, Diana Prince meets Jamie Sommers, the cybernetically enhanced powerhouse of '70s TV. Both heroines face an international conspiracy comprised of their respective villains' attempts to team up and invade Paradise Island This story features plenty of obscure references to both shows for longtime fans of both series.
While Wonder Woman has starred in comics for the better part of a century, Wonder Woman '77 and its follow-up series are the only ones that star Lynda Carter's iconic version of the character. Even if that show might've ended long ago, these stories prove that her version of DC's Amazon hero and her adventures are immortal.
Link Source : https://www.cbr.com/wonder-woman-77-comic-after-the-show/