Heroes: What Does The Original Cast Look Like Now?
After Heroes, which actors did voice work for Marvel? How many appeared on Star Trek? Take a look at what the cast is up to today!
You Are Reading :Heroes What Does The Original Cast Look Like Now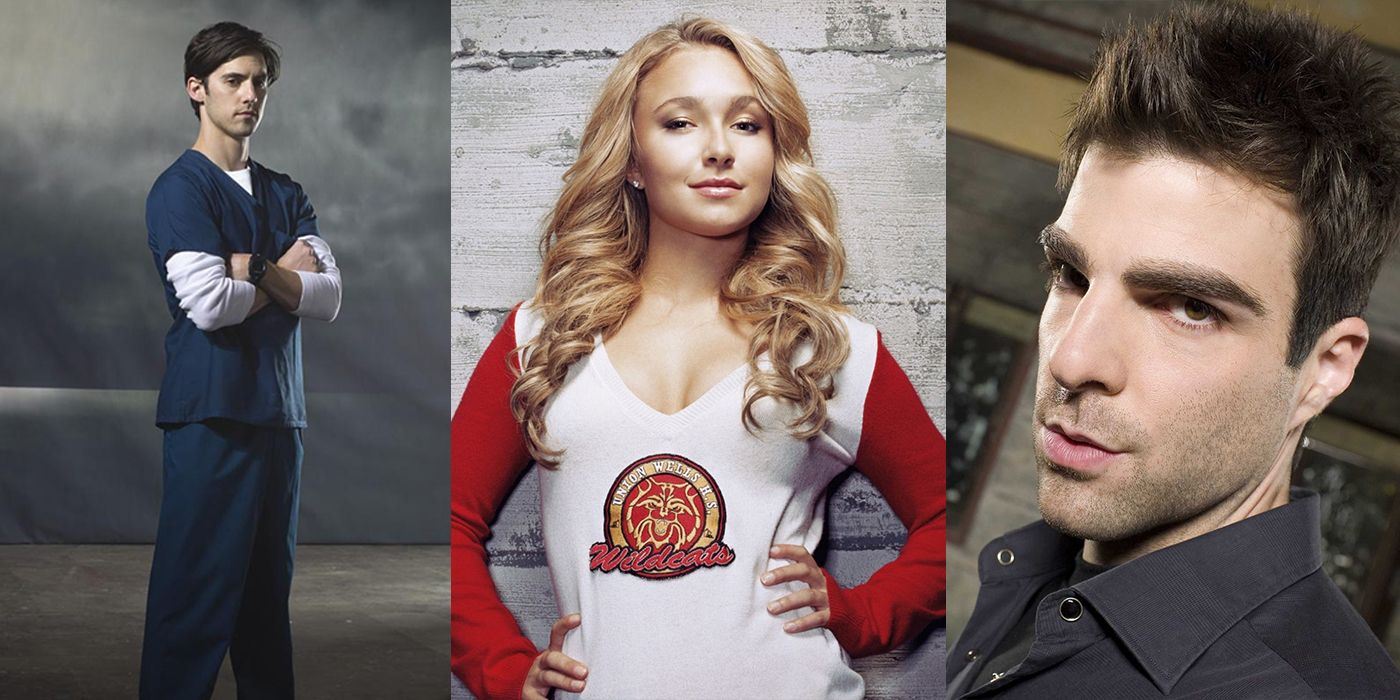 Audiences and critics in 2018 almost universally loved Black Panther, and people are on the edge of their seats waiting for the premieres of Avengers: Infinity War and Deadpool 2. However, there was a time when the superhero genre still existed in untested, dangerous waters that people couldn't either get behind fully or take seriously. In 2006, NBC premiered the television series Heroes, and it didn't feature people with mutant superpowers or metahuman abilities, it showed "everyday people with a heightened reality." The drama of characters in a large ensemble resonated with audiences, and Heroes received the highest rating in five years for an NBC drama.
Although the show ended in 2010, it did return as a miniseries in 2015. Not surprisingly, the actors playing the characters have moved on to other projects that were huge commercial hits. Oddly enough, in their post-Heroes work, a lot of actors have had mini-reunions on other shows, ranging from science-fiction television shows to horror films. Which actors can be heard as your favorite Marvel animated characters? How many Heroes alums appeared in Twin Peaks? How many appeared in Star Trek? The numbers will surprise you as we take a look at what the original cast of Heroes looks like today!
15 HAYDEN PANETTIERE (CLAIRE BENNET)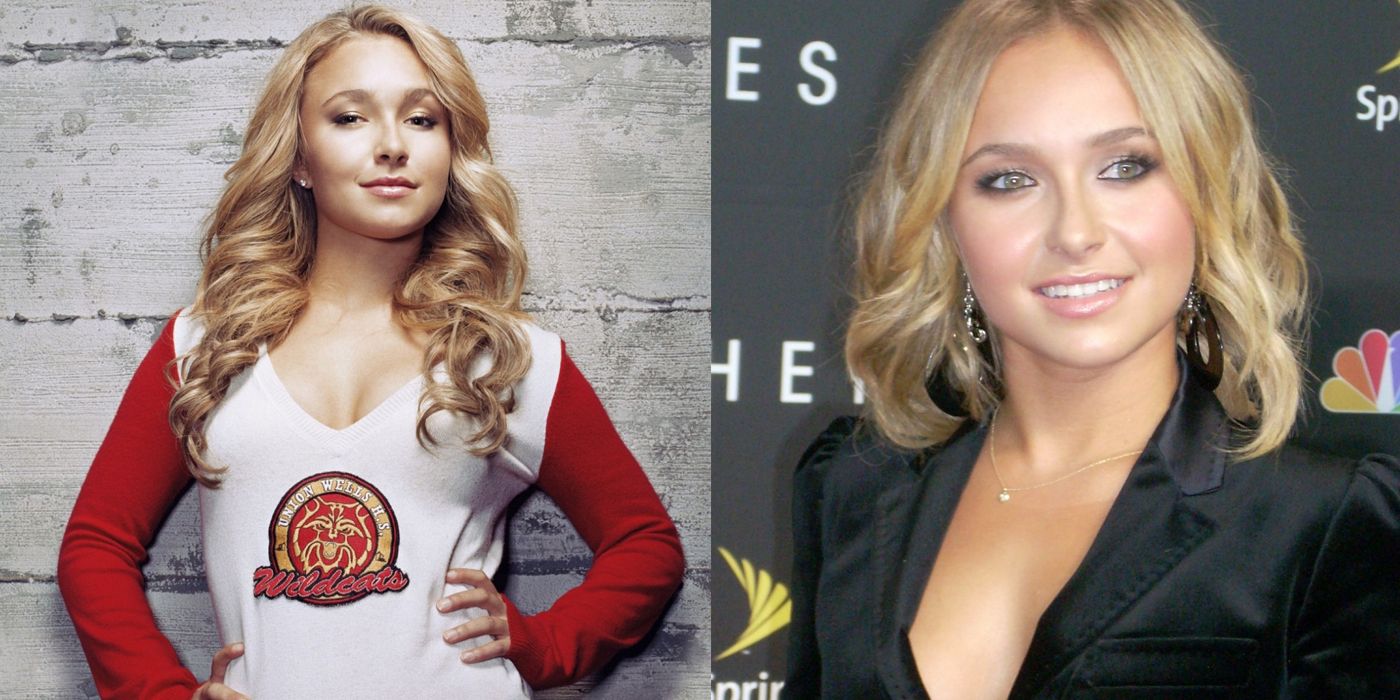 "Save the cheerleader, save the world" is our introduction to Claire Bennet, played by Hayden Panettiere. Claire was a high school cheerleader with the ability to rapidly recover from injuries, tolerate intense pain and not become intoxicated from alcohol. So she was just like Wolverine, except her bones aren't lined with indestructible metal and she's 5'1″ (two inches shorter than Logan). Claire struggled with learning about her powers while dealing with such adversaries as the serial killer Sylar and trying to lead a normal life first in high school and then at Arlington University.
When Heroes ended in 2010, she appeared in the 2011 sequel Scream 4. Hayden also played the titular character in the television movie Amanda Knox: Murder on Trial in Italy. Although she did not make a return to her Claire Bennet character in Heroes Reborn miniseries in 2015, she currently can be seen as Juliette Barnes in the television series Nashville, which premiered in 2012.
14 MILO VENTIMIGLIA (PETER PETRELLI)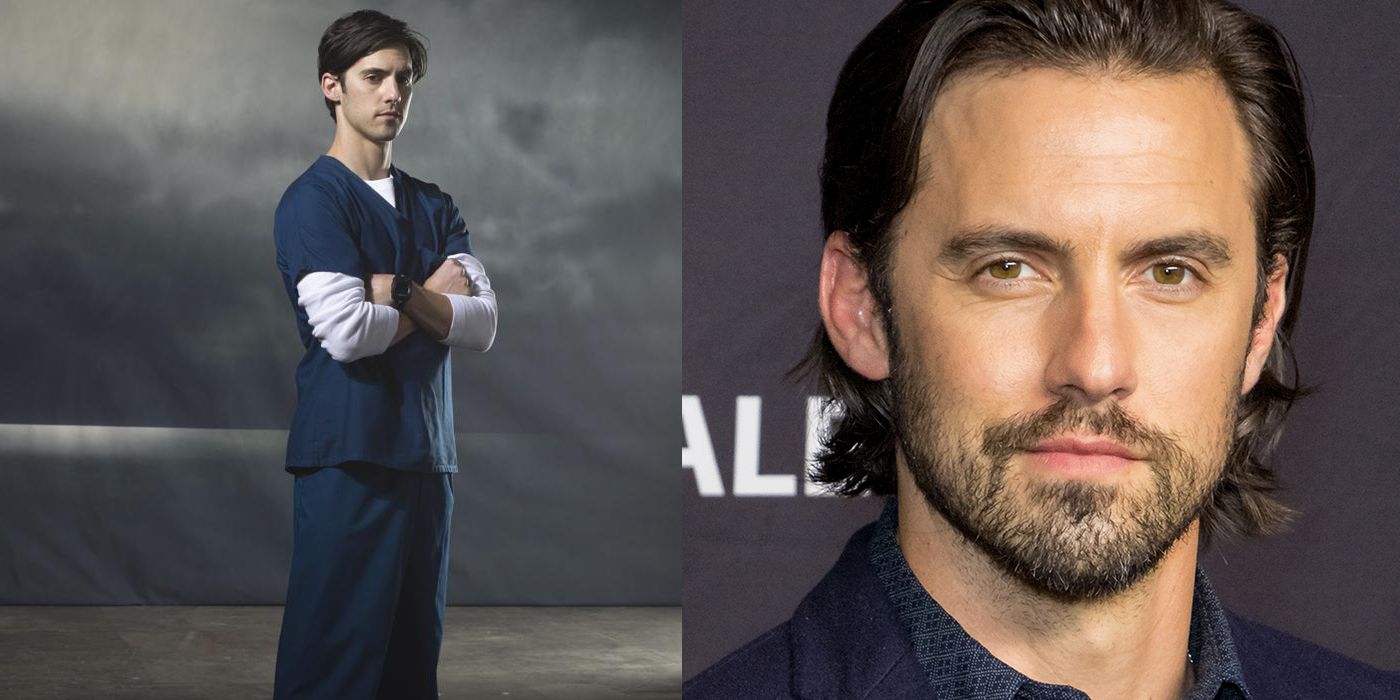 Milo Ventimiglia played Peter Petrelli, a nurse who had power absorption abilities similar to Rogue from the X-Men. Instead of mutants, people with super powers were evolved humans, or evos, and once the general populace became aware of them, the Evo Registration Act was proposed. The anti-movement to this was the Petrelli Movement, named after Peter when he ran for Congress.
After Heroes ended in 2010, he continued to work with super-powered characters, providing the voice for Wolverine, in which the 2011 animated movie's style was that of Japanese anime. He voiced Wolverine again in the Iron Man animated series and the Blade animated series. He gave DC comics fans some love when he was Jason Lennon/The Ogre in the tv series Gotham. Fans of Milo can see him using a slow-cooker on the popular NBC drama This Is Us.
13 ZACHARY QUINTO (GABRIEL GRAY/SYLAR)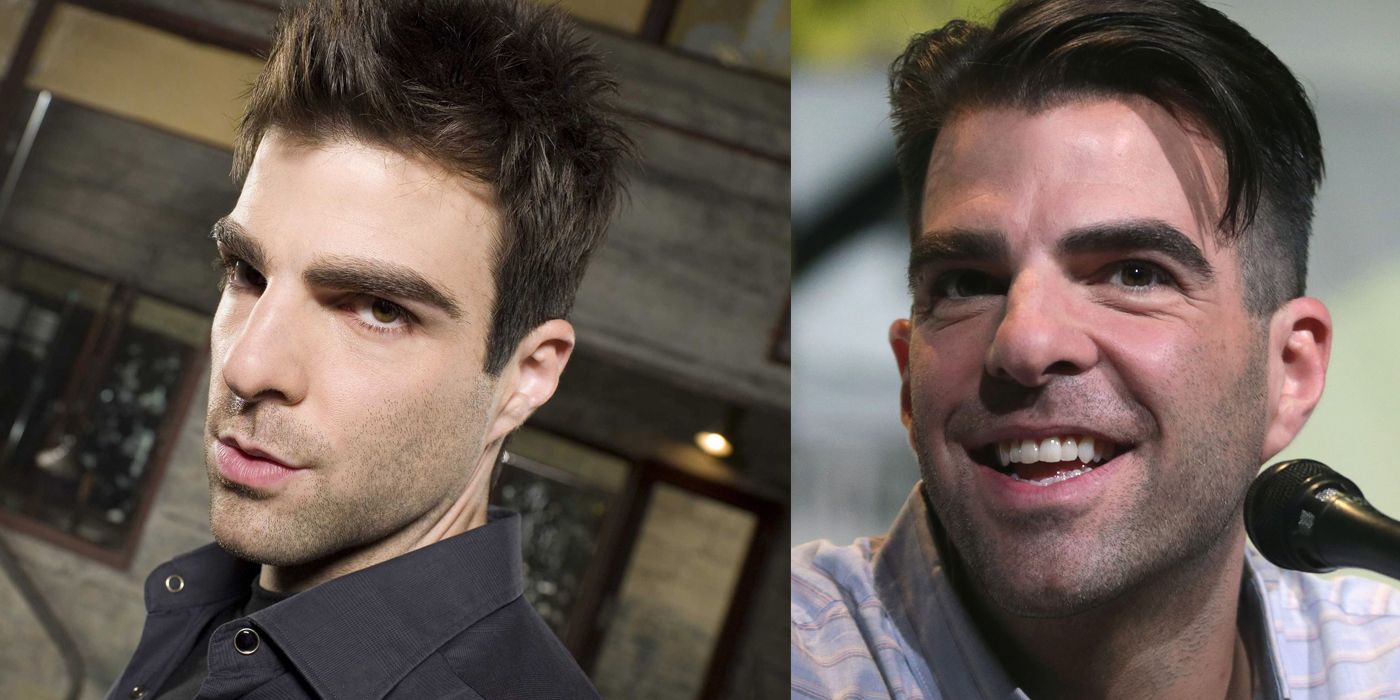 Fans got to know Sylar (real name Gabriel Gray) as the man who stole other people's powers (as well as their brains). Although the part was originally offered to Christopher Eccleston, we're glad it went to the wonderfully devilish Zachary Quinto. Quinto was a great villain to the cast of Heroes but fans got to see him reverse roles and play for the good guys in the fourth season of the show.
After Heroes, we never saw Zachary Quinto on television or in the movies ever again. Ha! Who are we kidding, the man is everywhere and we couldn't be happier! Besides playing both Dr. Oliver Thredson and Chad Warwick in the television series American Horror Story, Zach returned to the role of Spock in the two sequels of the Star Trek reboot, Into Darkness and Star Trek Beyond. When will Zachary pick up a phaser and put on the pointy ears again? Even he'd like to know!
12 GREG GRUNBERG (MATT PARKMAN)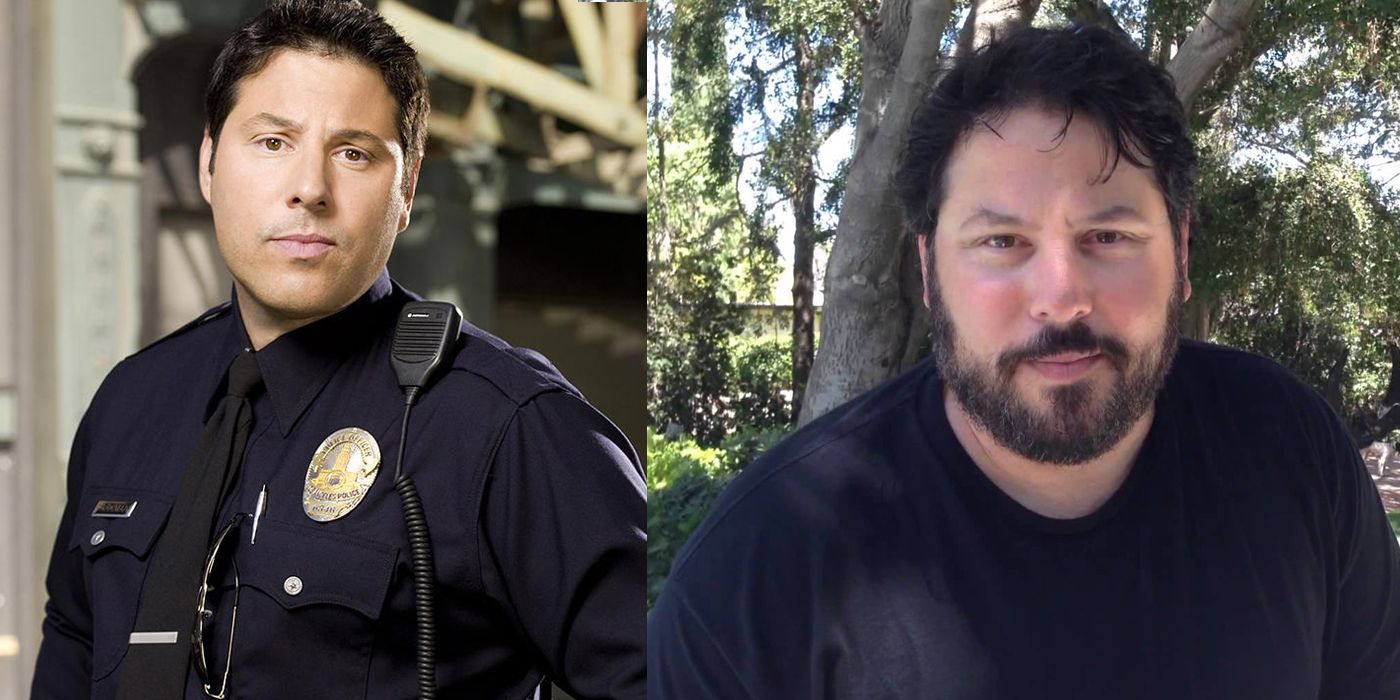 Greg Grunberg on Heroes played LAPD Detective Matt Parkman, who had telepathic abilities. Not only could he hear people's thoughts, but he could also control people mentally the way that Professor X did. He even goes as far as to convince the villainous Sylar that he was actually the deceased Nathan Petrelli. Perhaps his best attribute is being a loving father trying to protect his family.
After Heroes, Greg appeared as Judd in the television show Love Bites. He also played Dale Rocklin in the television show The Client List starring Jennifer Love Hewitt. On the Showtime show Masters of Sex he could be seen as Gene Moretti. Sharp-eyed (and eared) fans of Greg saw his appearance in Star Trek Beyond as Commander Finnegan. His voice could also be heard in the Netflix film The Cloverfield Paradox.
11 ALI LARTER (NIKI SANDERS)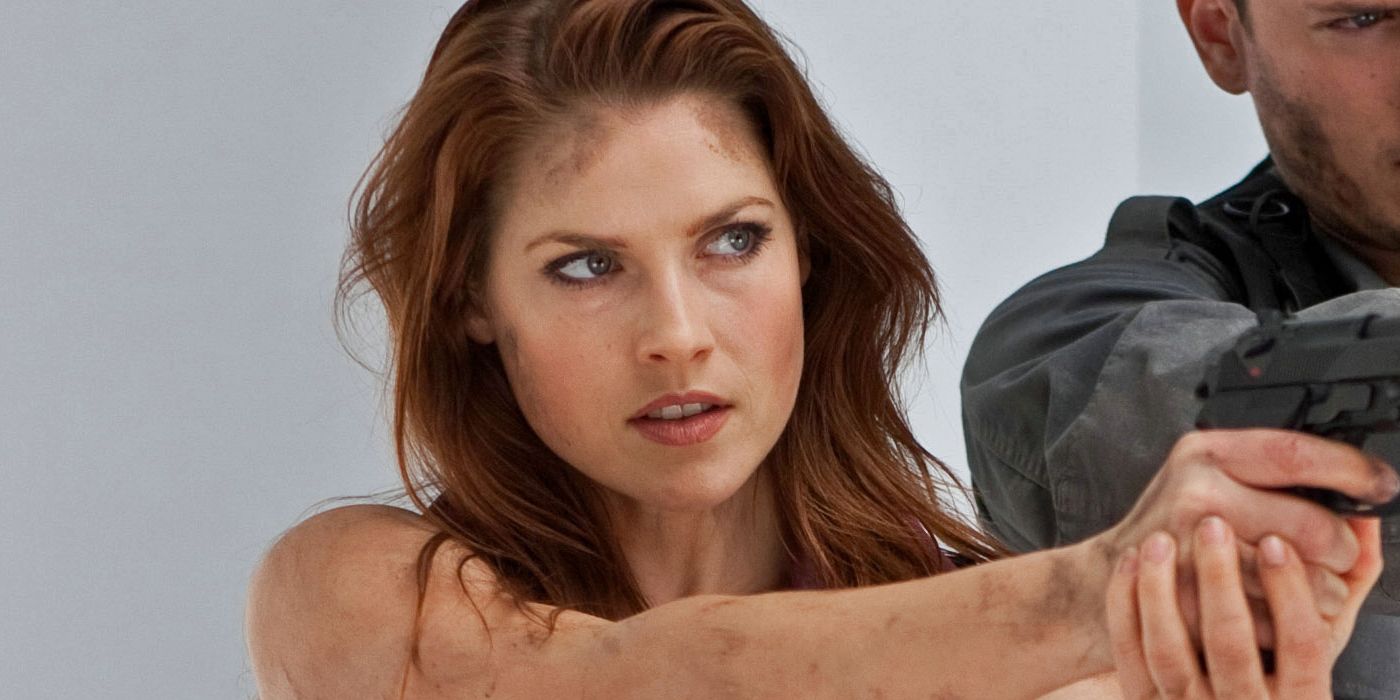 Ali Larter played Niki Sanders, a casino worker who had enhanced strength but only as the result of her tapping into an alternate personality named Jessica. Eventually she didn't need to take on a different personality to use her powers. She became infected with a serious disease called the Shanti virus that prevented evolved humans from using their powers, and ultimately she died in an explosion.
After Heroes, Ali Larter returned to fight the Umbrella Corporation as Claire Redfield in Resident Evil: Afterlife, as well as the 2016 sequel Resident Evil: The Final Chapter. She could also be seen as Crystal McGuire in the TV series Legends starring Sean Bean. Ali also starred in the 2016 television series Pitch, about the first woman pitcher in the Major Leagues.
10 MASI OKA (HIRO NAKAMURA)
Masi Oka played a hero named Hiro Nakamura, who had the awesome ability to bend space and time, giving him the ability to slow down time as well as the power of teleportation. Hiro lost his powers on more than one occasion, and eventually becomes CEO of Yamagato Industries. He partnered with his friend, Ando, who had the power to boost the abilities of other evos.
After Heroes (as well as the Heroes Reborn miniseries in 2015) Masi Oka played Dr. Max Bergman, Chief Medical Examiner on Hawaii Five-0. Masi also appeared as millionaire Fukumoto Akihiro, the CEO of a Japanese tech firm in the Amazon series Mozart in the Jungle. In 2018, he will also star in the giant shark movie The Meg alongside Jason Statham, Rainn Wilson, and Ruby Rose.
9 JACK COLEMAN (NOAH BENNET)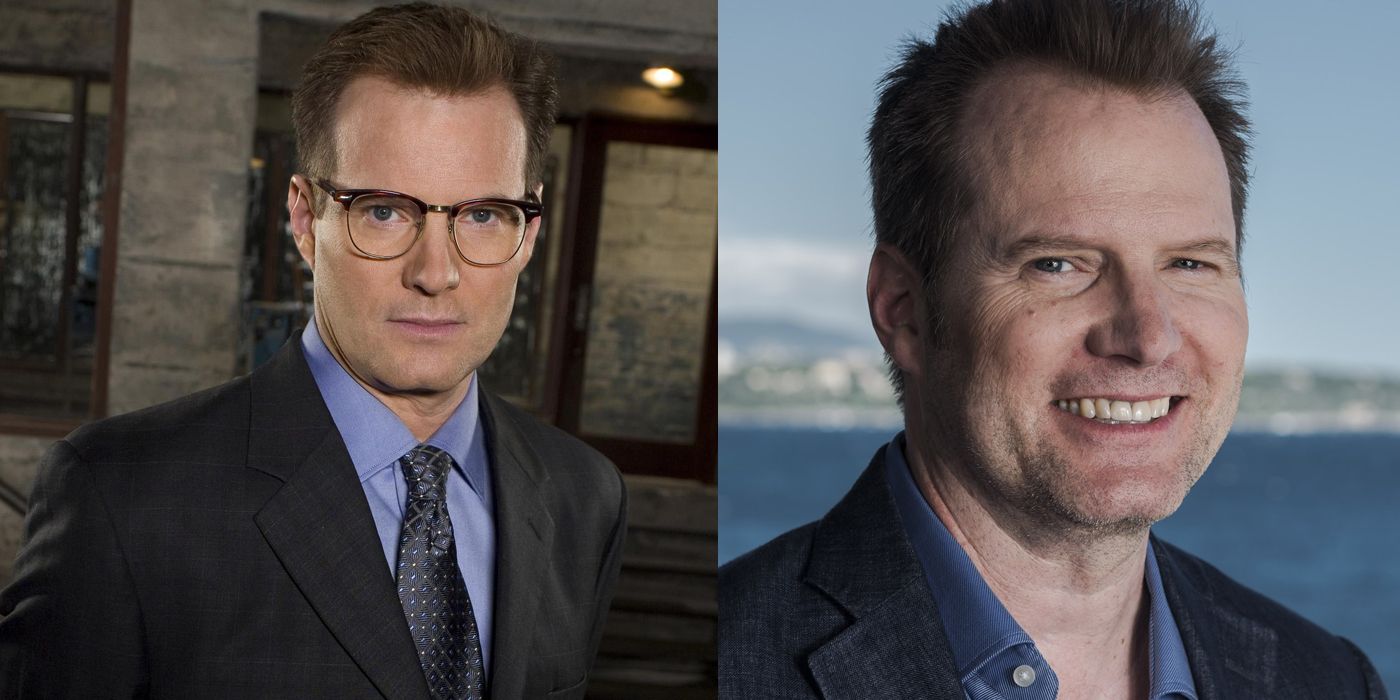 Evolved humans were on the lookout for The Company, an organization that located and tracked evos. Jack Coleman played Noah Bennet, a former Company agent whose daughter, Claire Bennet, happened to be an evo who had incredible healing abilities. Once it's revealed that his daughter is an evolved human, he went on the run. His memory was erased, but he redeemed himself by sacrificing his life and preventing the majority of life on Earth to be destroyed.
After Heroes, Jack made a switch from superpowers to magic, providing the voice of Doctor Strange in a variety of Marvel animated projects including Ultimate Spider-Man and Avengers Assemble. Jack was also Andrew Strong, a high-ranking CIA agent on the USA series Burn Notice. He played two Senators: Senator Rob Lipton on The Office and Senator William Bracken on Castle. Jack was also Daniel Douglas Langston, deceased husband to Sally Langston on Scandal.
8 ADRIAN PASDAR (NATHAN PETRELLI)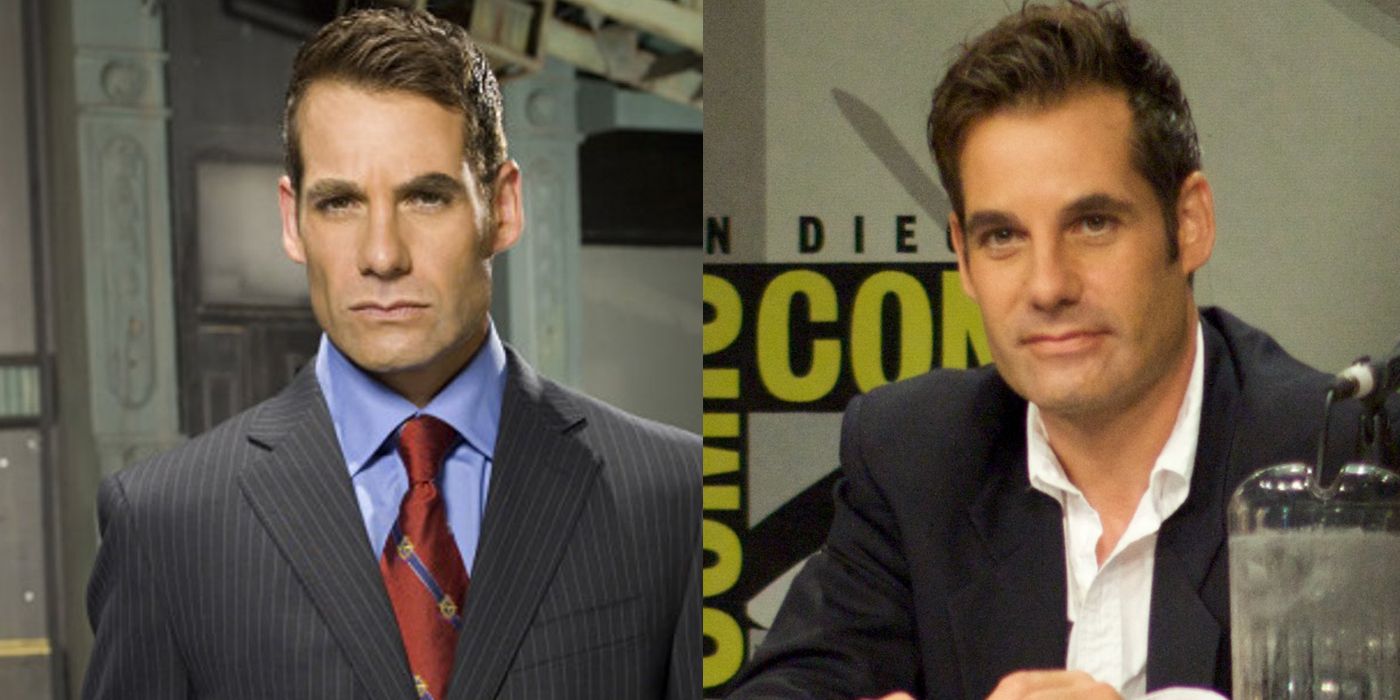 Look up in the sky! It's a bird, it's a plane, it's Nathan Petrelli, who had the ability to fly. He's the brother of Peter Petrelli and (spoiler alert) we later find out he's the biological father of super-durable cheerleader Claire Bennet. He was a New York Senator and for a while, you could get information about him at www.votepetrelli.com. He was killed by Sylar, who was then manipulated into thinking he was actually Nathan Petrelli (he was forcibly locked into a shapeshifting power he stole at the time).
After Heroes Adrian took off his fancy suits and put on an even fancier suit, providing the voice of Tony Stark/Iron Man in several Marvel animated television shows, such as Ultimate Spider-Man, Avengers Assemble, even an episode of Phineas and Ferb. Adrian also could be seen in Marvel as Glenn Talbot on the small screen in Agents of S.H.I.E.L.D. and also in a DC Comics property, playing businessman Morgan Edge on Supergirl.
7 SENDHIL RAMAMURTY (DR. MOHINDER SURESH)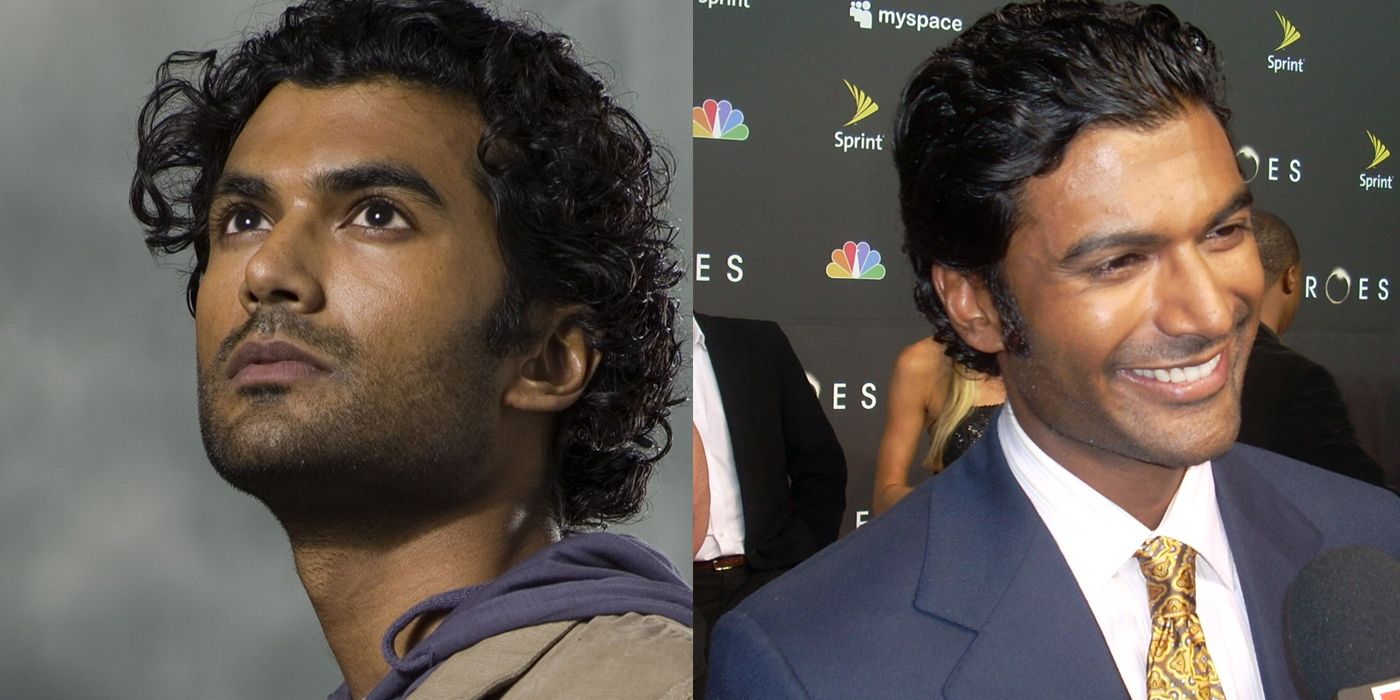 Sendhil Ramamurty played Dr. Mohinder Suresh. The Doctor was not only trying to learn more about evolved humans, he was also trying to learn who killed his father, who had been conducting similar research. Unlike some evos, the good Doctor obtained his powers the way that Captain America did (via injection) giving him superhuman physical abilities such as super strength, speed and stamina. Even his blood is super; it possess properties that can cure people of the Shanti Virus, a disease that robs people of their super abilities.
After 2010, Sendhil could be seen as CIA officer Jai Wilcox on the TV series Covert Affairs. You could see Sendhil's beastly side as Gabe Lowen in the 2013 series Beauty and the Beast. After the Heroes Reborn miniseries, he played crime kingpin Nikhail Julian in Stan Lee's Lucky Man. His new sci-fi series, Reverie, will premiere in the Summer of 2018, with him playing the role of Paul Hammond.
6 JAMES KYSON (ANDO MASAHASHI)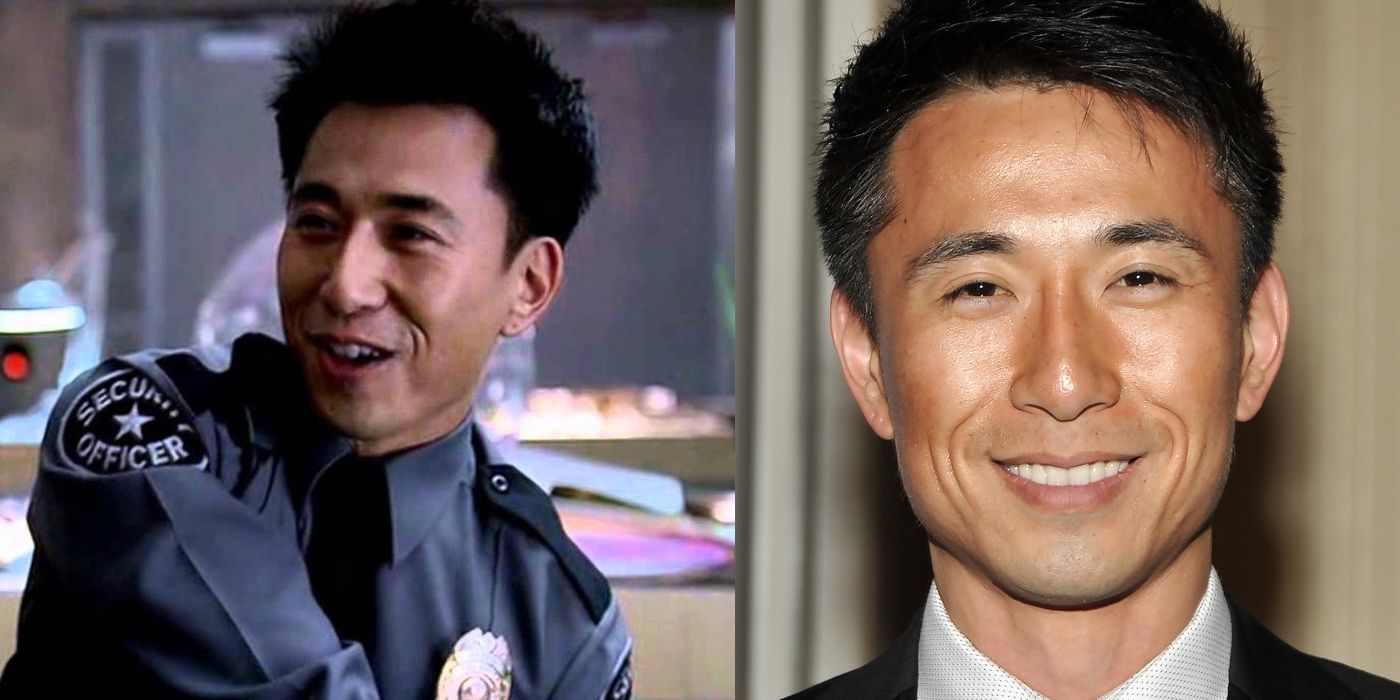 Every good hero deserves a good sidekick, and Hiro Nakamura is no exception. Ando Masahashi, played by James Kyson, was a loyal friend and parter to Hiro, and eventually gained superpowers through artificial means. Ando had the ability to boost the powers of others, which made for a great ability in a sidekick.
James Kyson starred Post-Heroes in Between Bullets, where he played Johnny Parker, a man who gets involved in underground Mixed Martial Arts to avenge the death of his younger brother. James was also the voice of Big Destiny, leader of the Destiny Gang, on the animated series Adventure Time. He then appeared as John "Hoss" O'Tekjac as part of an impressive sci-fi ensemble in the 2017 series Blade of Honor alongside Star Trek: Voyager's Tim Russ and Battlestar: Galactica's Richard Hatch.
5 CRISTINE ROSE (ANGELA PETRELLI)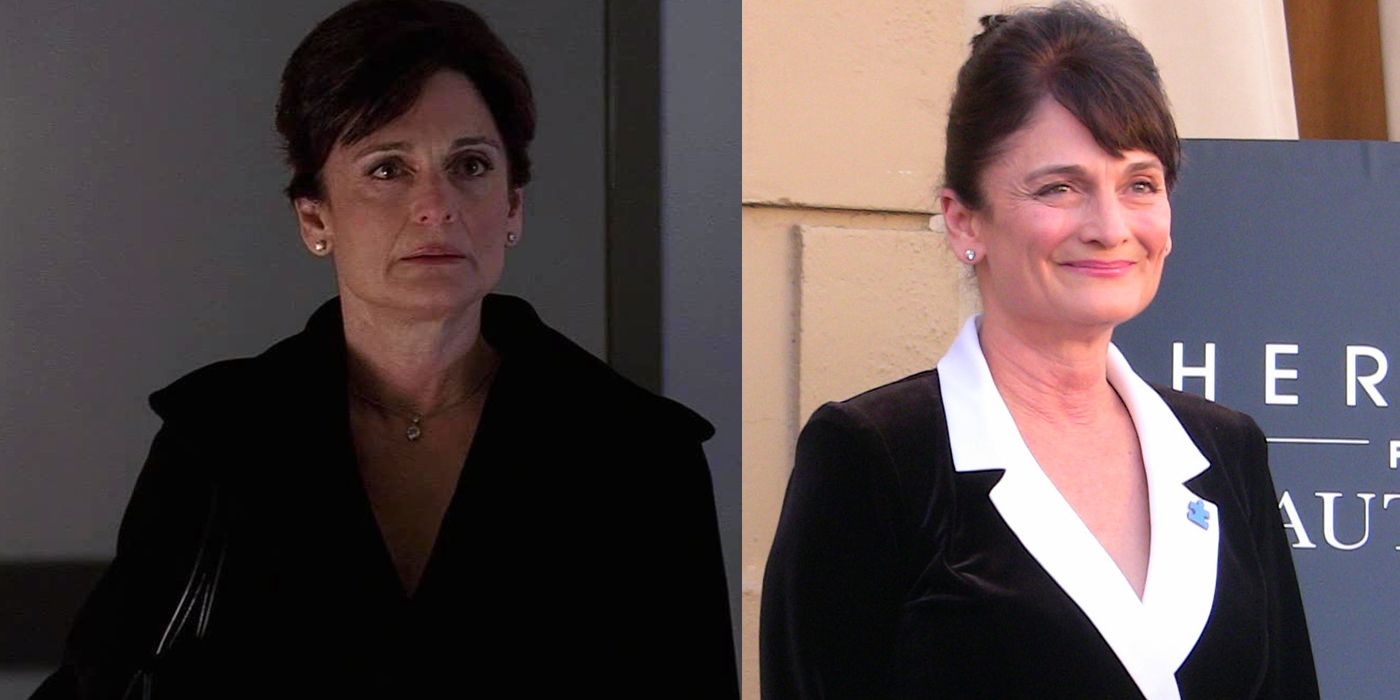 Not only is Angela Petrelli a founding member of The Company, an organization that located and tracked evolved humans, she also had some snazzy super-powers herself. While dreaming, Angela possessed the ability to accurately predict the future. Telepathic people were able to enter and share her dream as well. Angela was played by Cristina Rose and her character was named after Angela Lansbury.
Cristina moved on to play Virginia, the mother to Ted and Heather in the sitcom How I Met Your Mother. She also was Josie Jefferson Davis on the mockumentary Trial and Error starring John Lithgow. She also played Judge Wenona Sansbury in the 2016 television series How to Get Away With Murder, and will be seen in 2018 in Sharp Objects, a mystery show starring Amy Adams as a reporter examining a murder in her hometown.
4 NOAH GRAY-CABEY (MICAH SANDERS)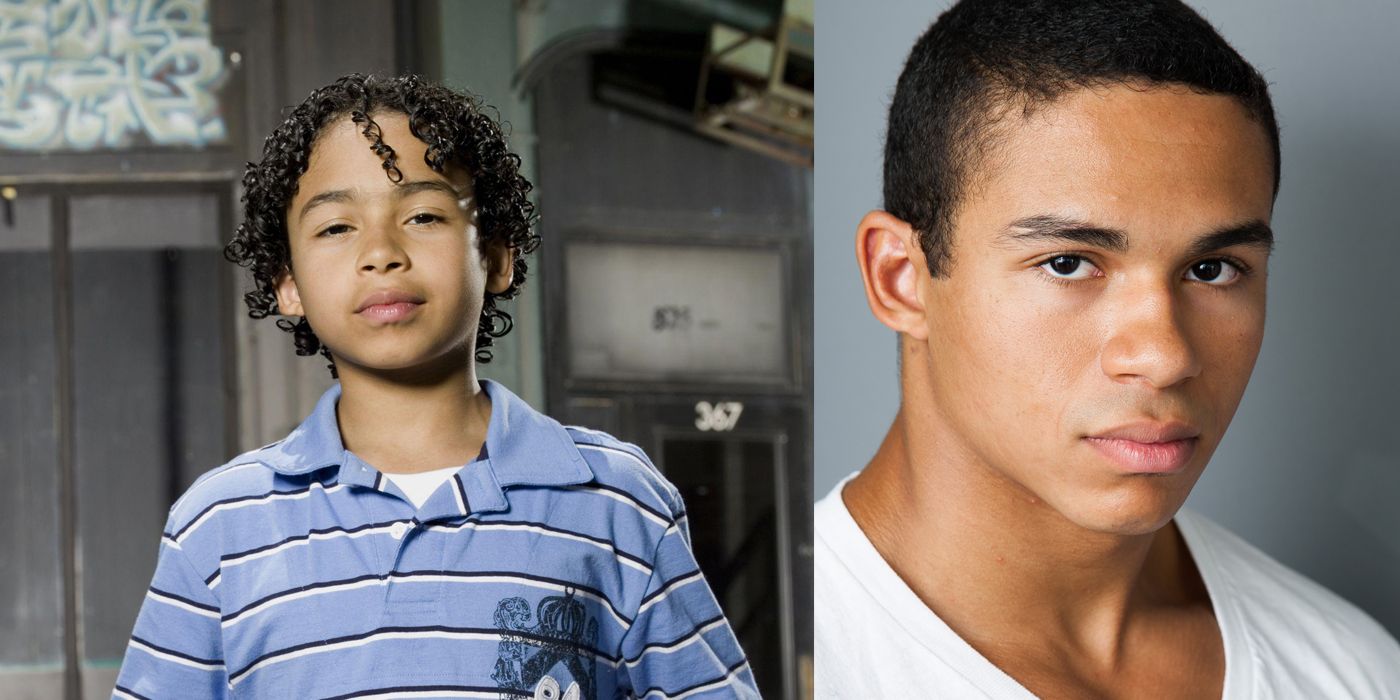 When the going gets tough, the tough get going, courtesy of Micah Sanders, played by Noah Grey-Cabey. He helped create ELLEN, an underground railroad of sorts for evolved humans used to escape danger. He even went by the alternate name Hero Truther (as well as Libertad, Rebel, and MicahSanders500) and uses his technopathic ability of controlling machines and electronics to help spread information about evolved humans.
In Heroes, we first meet Noah's character, Micah, dismantling and operating on a computer laptop. He may be playing a different character in Code Black as Dr. Elliot Dixon, but he's still doing operations (this time though on people instead of machines). Noah appears in the second season of the series as a first year resident in the ER.
3 ROBERT KNAPPER (SAMUEL SULLIVAN)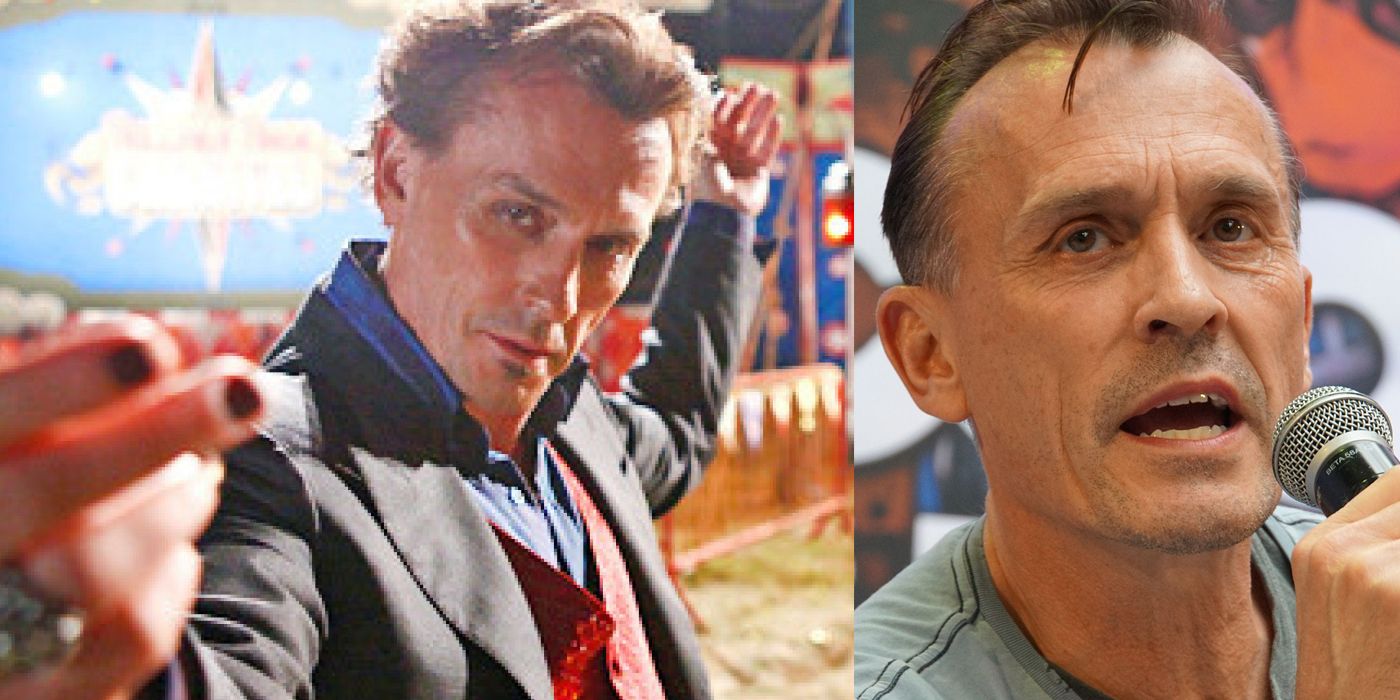 Did you know that acting legend Burt Lancaster ran away from home as a teen and joined the circus? Some join the circus looking for adventure, others do it for protection, like those that joined the circus of Samuel Sullivan (played by Robert Knepper). He runs The Sullivan Brothers Carnival and welcomes evolved humans to join. He has geokinesis, the power to move geological materials such as dirt and minerals with his mind.
After Heroes, Robert could be seen playing Antonius, Panem's Defense Minister in the 2014 film The Hunger Games: Mockingjay-Part I. After challenging Katniss, he moved on to fight The Flash as William Tockman, better known as The Clock King. He went to jail not only as the Clock King but as Theodore "T-Bag" Bagwell in the TV series Prison Break. Robert found out crime did pay when he played Rodney Mitchum, one half of the Mitchum brothers in Twin Peaks: The Return.
2 KRISTEN BELL (ELLE BISHOP)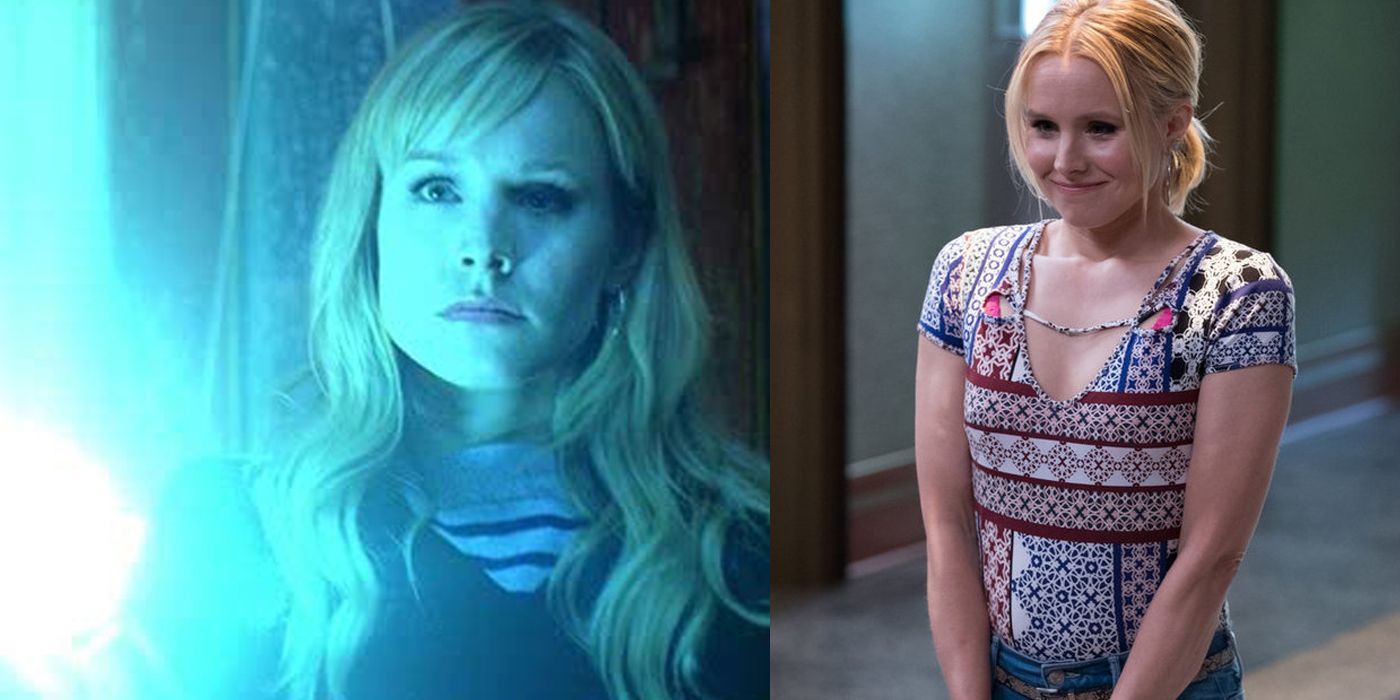 The only thing worse than a homicidal maniac is one who can shoot electricity from their hands. Kristen Bell played Elle Bishop, a character who was deranged and romantically involved with Sylar. Dating Sylar was not what made her crazy; it was due to experiments done on her by her father. Unfortunately, Elle is killed by Sylar, who thought that she was irredeemable.
Kristen Bell made an appearance alongside Hayden Panettiere in the 2011 horror film Scream 4. Perhaps you or your younger sibling heard Kristen as the voice of Anna in the small, virtually unknown Disney animated film Frozen (yes, we're being sarcastic). Thanks to Kickstarter, fans were able to see Kristen return in 2014 as Veronica Mars. For those real fans of Kristen, you can see a foul-mouthed version of her as Jeannie Van Der Hooven in House of Lies, or a forking shirt-clean version as Eleanor Shellstrop in The Good Place.
1 MADELINE ZIMA (GRETCHEN BERG)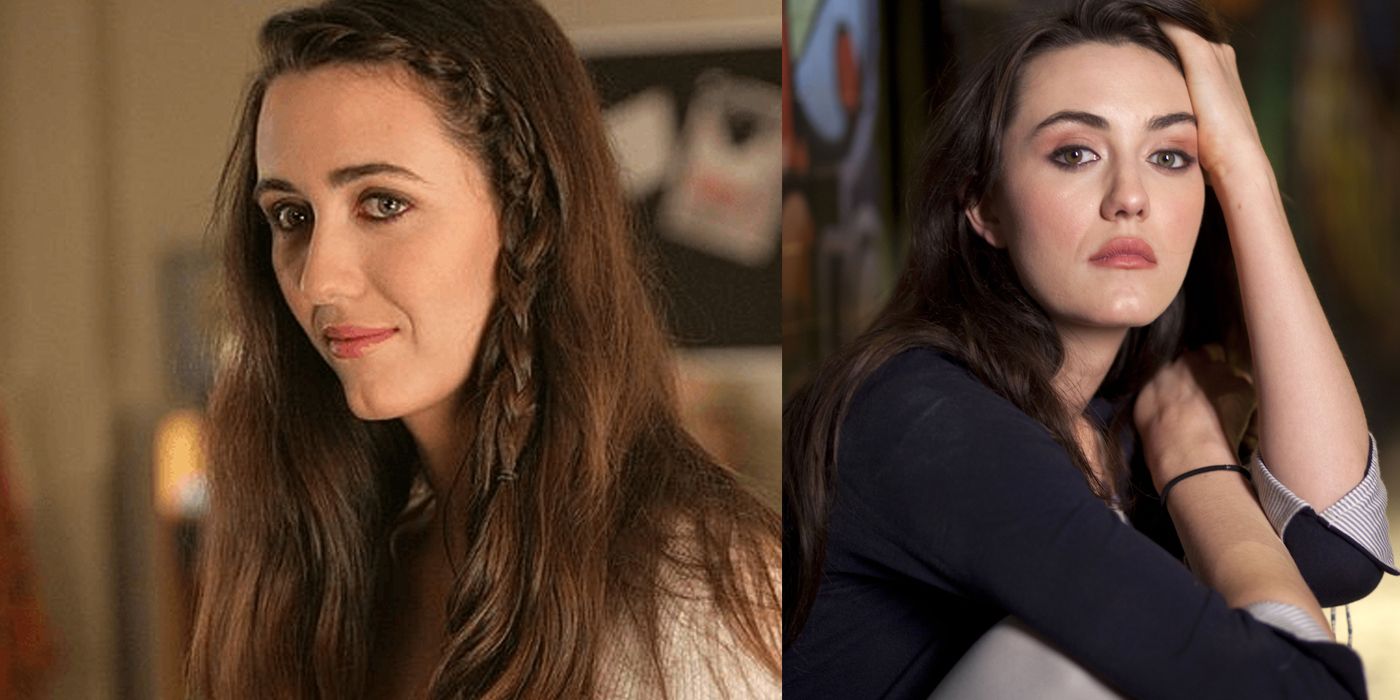 Gretchen Berg met Claire Bennet when she was enrolled at Arlington University. Gretchen considered Claire a close, personal friend and was even interested in her romantically. However, their friendship came to a close once Claire was revealed to be an evolved human due to a magazine article that outed both Claire as an evo and Gretchen as a lesbian. Gretchen was played by Madeline Zima.
Madeline, after appearing on Heroes, returned to torment David Duchovny's character Hank Moody on the Showtime series Californication. She also appeared as the recurring character Jordan Alexis on the web series Betas, about two characters looking for an investor in a dating app in Silicon Valley. Unfortunately we'll never know what her character Tracey saw on the first two episodes of Twin Peaks: The Return.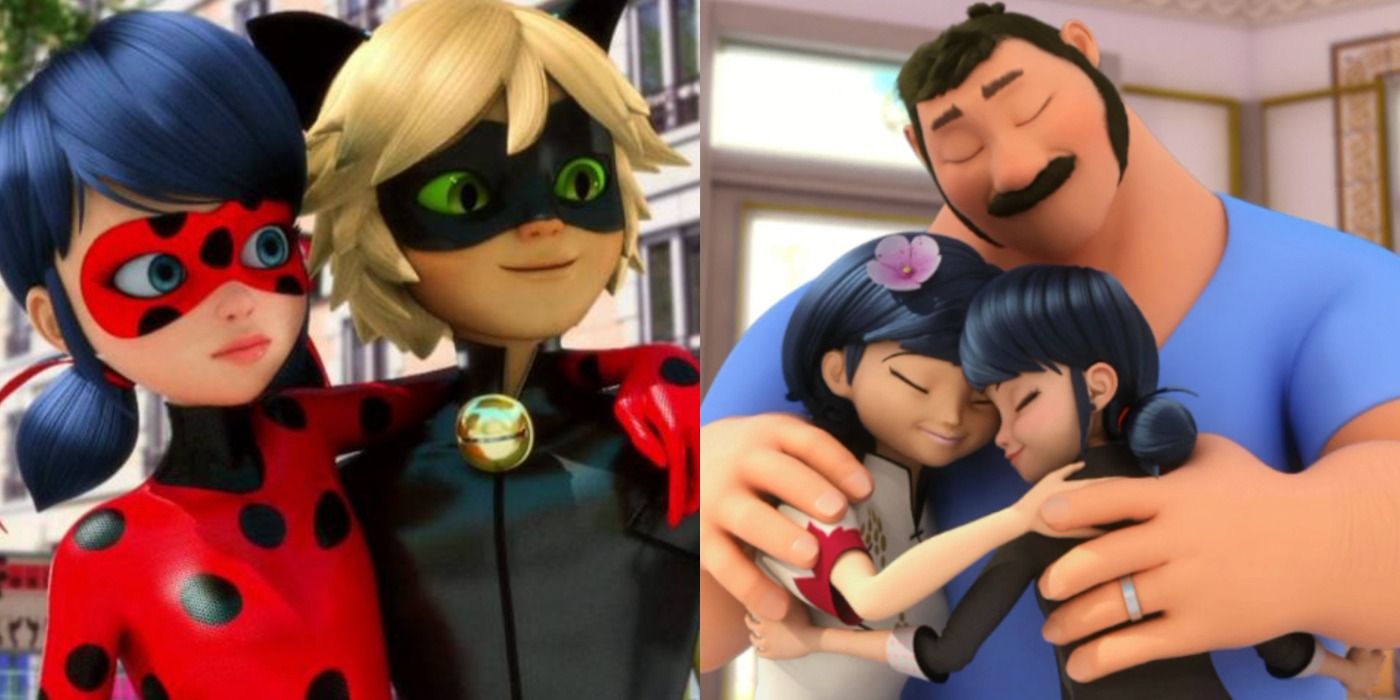 Chris Chan Roberson is a 15-year veteran editor, digital content strategist, cinematographer, college professor and project manager. He has been teaching cinematography and editing at New York University Tisch School of the Arts since 1999, and served as NYU's Executive Director of Post Production for over two years. Chris also edits professionally and has worked with such talents as Sting, Billy Eichner, Nick Kroll and Christian McBride. In 2006, Chris won a Telly Award for his editing work with Robert Small Entertainment, where he edited for Comedy Central, Nick at Nite and The Biography Channel. From 2012 through July 2014, Chris worked at YouTube, helping emerging partners devise channel strategy, increase production value, and develop their brand. In 2014, Chris conducted a TEDx Talk, titled "Modern Mavericks". Chris is a graduate of NYU's Tisch School of the Arts.
Link Source : https://www.cbr.com/heroes-actors-today/