Harry Potter: Severus Snape's 5 Greatest Strengths (And His 5 Great Weaknesses)
Severus Snape is a complicated figure, having committed unforgivable acts while also working in the background for the forces of good.
You Are Reading :Harry Potter Severus Snape's 5 Greatest Strengths (And His 5 Great Weaknesses)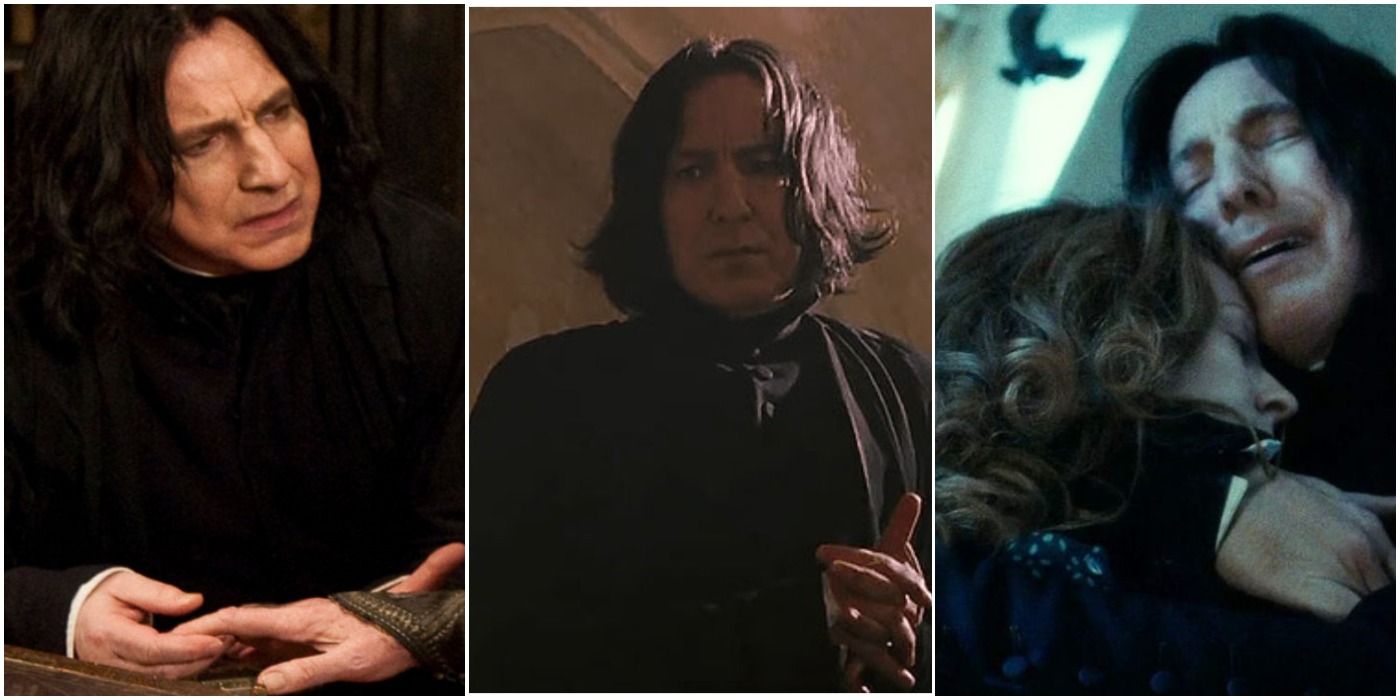 If there's one character who embodies the complexity of gray morality and the paradoxical nature of love, it is Harry Potter's Severus Snape. His vitriolic, sarcastic demeanor and his love for Lily Potter create the unusual portrait of a bitter but incredibly intelligent man who has sharpened his grief into a scalpel.
His defection from the dark side fails to protect Lily but ultimately allows her son to triumph in the battle against the Dark Lord. A truly multifaceted figure, Severus has many admirable strengths, but he also has weaknesses—many of which guide him onto a very dark path.
10 STRENGTH: He Is An Incredibly Talented Potioneer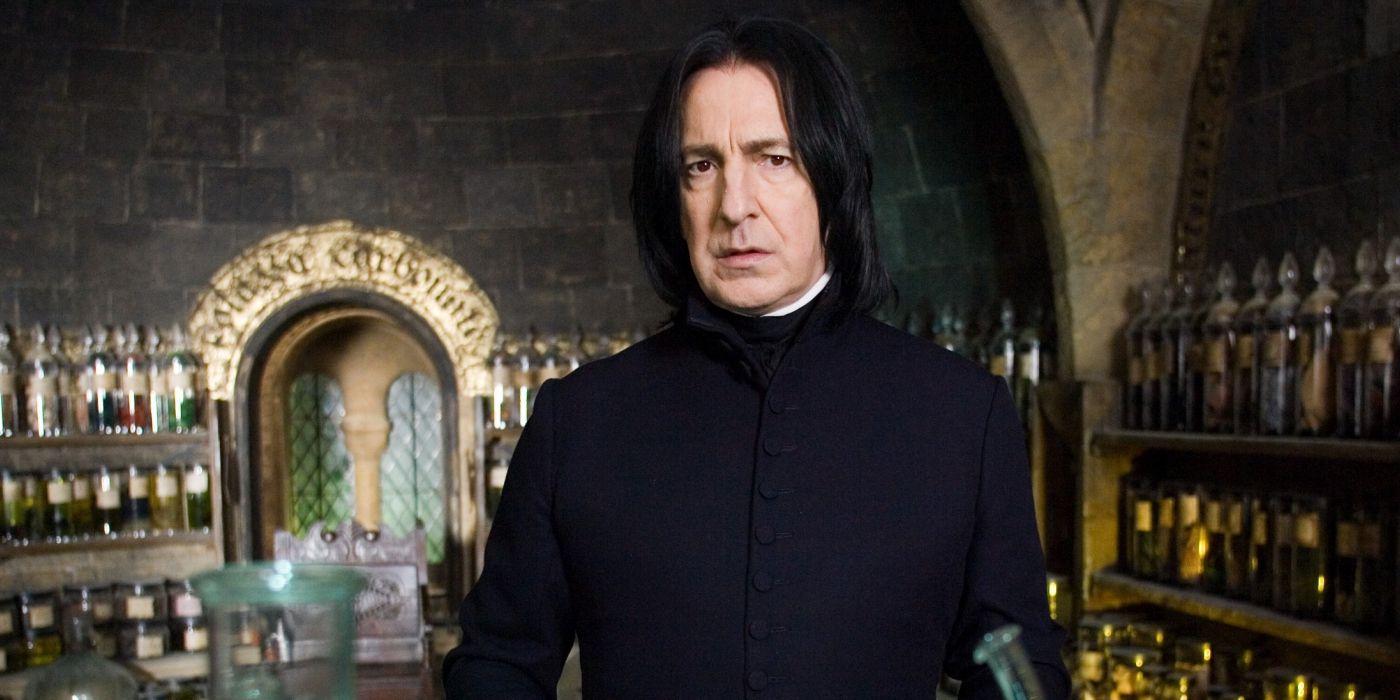 The Potions teacher at the Hogwarts School of Witchcraft and Wizardry, Severus is a prodigy at the discipline he teaches. From Harry Potter's first lesson, it becomes obvious that Severus is incredibly passionate about his craft, describing it as an art of unique beauty. Severus is capable of brewing many advanced potions, including Veritaserum, the Wolfsbane Potion, and the Mandrake Restorative Draught.
His personal textbook, identified with "Property of the Half-Blood Prince," holds numerous notes that allow him to make faster and more efficient potions. He also creates an unidentified golden potion that, together with his powerful counter-curses, manages to save Albus Dumbledore when he unwisely puts on the cursed Gaunt Ring.
9 WEAKNESS: His Teaching Skills Don't Match His Expertise In The Discipline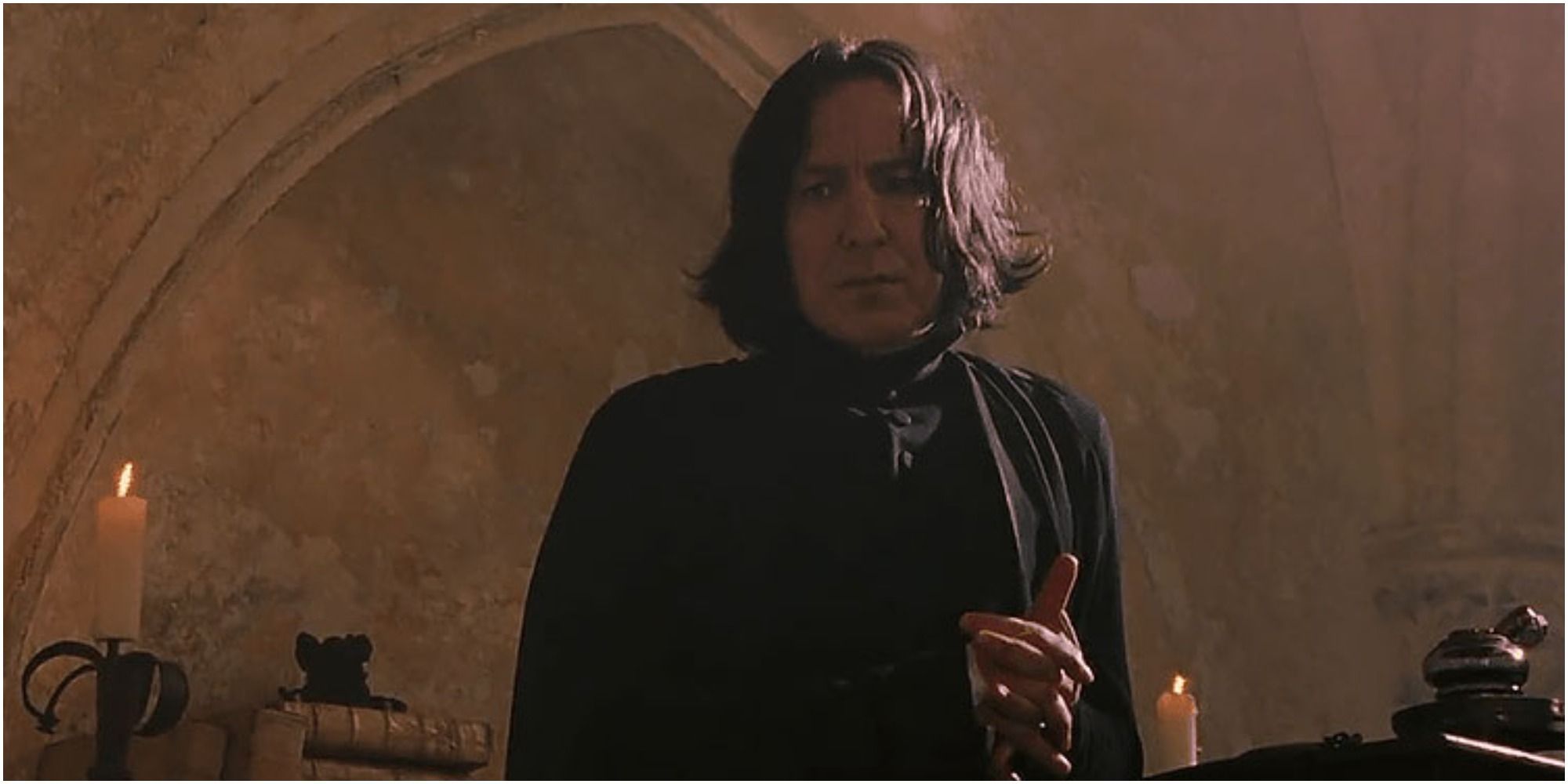 Even if Severus is a very talented potioneer, knowing something doesn't qualify him for teaching it. It is not that he lacks the ability to teach. The instructions in Harry's book suggest he would have been quite an efficient instructor if he had truly tried, and for all his flaws, some of his students to go on to receive OWLs and NEWTs. But his unpleasant personality sabotages his potential as an educator.
His highly intimidating presence makes him terrifying for students like Neville Longbottom, to the point of turning him into Neville's Boggart. He practically persecutes Harry and insults Hermione on occasions. He is also heavily biased in Slytherin's favor, turning a blind eye to their antics.
8 STRENGTH: He Is Knowledgeable In Dark Arts And In Spell-Crafting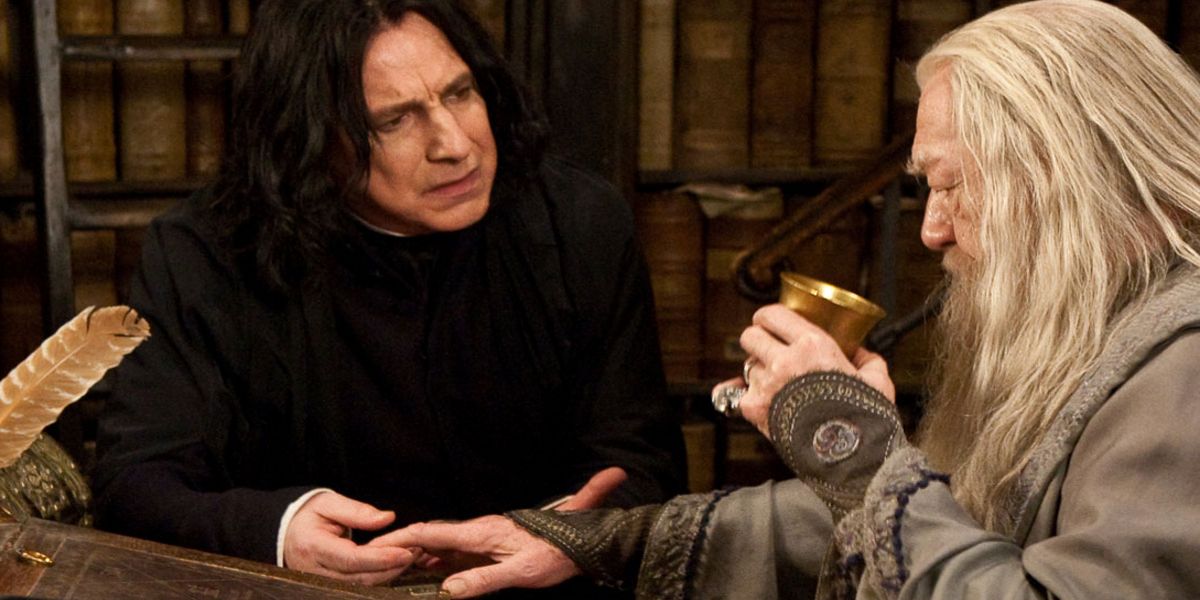 Severus's knowledge of the Dark Arts almost seems to rival his expertise in potions. According to Sirius Black, Severus knew more curses as a boy than most seventh-year students. This seems at the very least an exaggeration, caused by Sirius's dispute with Severus. But even so, Severus's skill in the Dark Arts is undeniable. He is shown casting Unforgivables with ease, killing Albus Dumbledore with an Avada Kedavra.
He also creates the incredibly powerful curse Sectumsempra, a dark spell that is resistant to magical forms of healing, as well as Langlock, and the Toenail Growing Hex. Other spells he creates include the Muffliato Charm, Levicorpus, and Liberacorpus. His skill extends to counter-curses and Defense Against the Dark Arts, and he uses both this knowledge and his skill in potions to prolong Dumbledore's life after he is affected by the curse on Tom Riddle's Horcrux.
7 WEAKNESS: His Abusive Upbringing Makes Him Disdain Muggles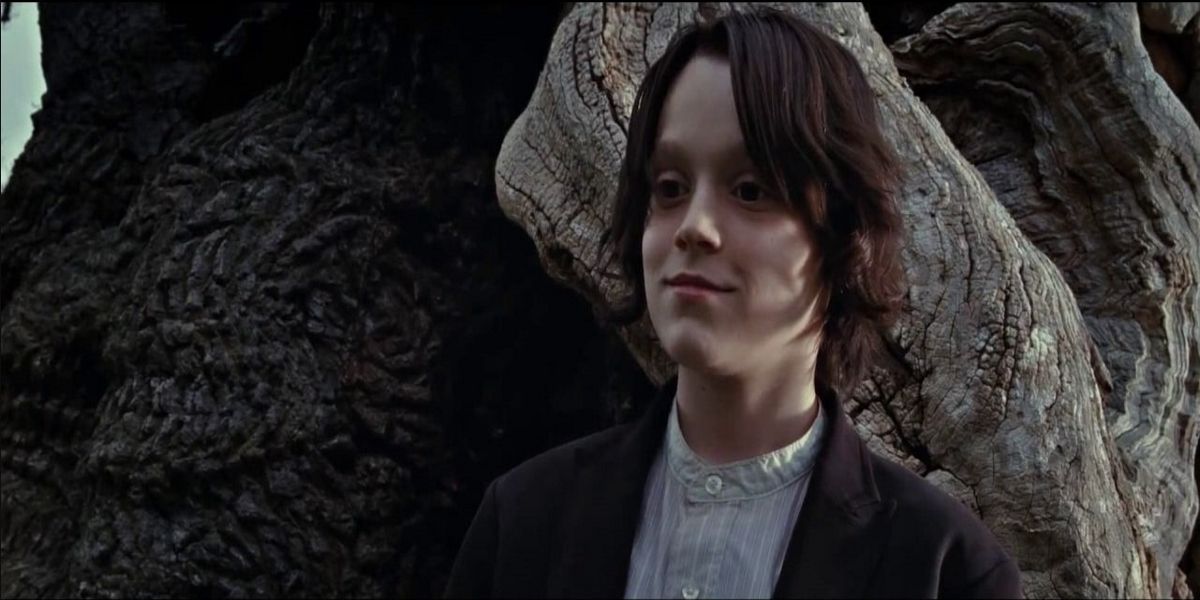 Severus is born the son of the witch Eileen Prince and the Muggle Tobias Snape. His father is abusive with his wife, and presumably his son. Severus is also forced to wear mismatched clothes, suggesting he may have been neglected by his parents.
This abusive upbringing causes him to disdain Muggles, an attitude he first displays toward Lily's sister, Petunia. Unfortunately, it is the perfect starting point for a budding Death Eater. Following his sorting to Slytherin, his hatred toward Muggles easily makes him a target for the Dark Lord's rhetoric.
6 STRENGTH: He Is Skilled In The Art Of Occlumency And Legilimency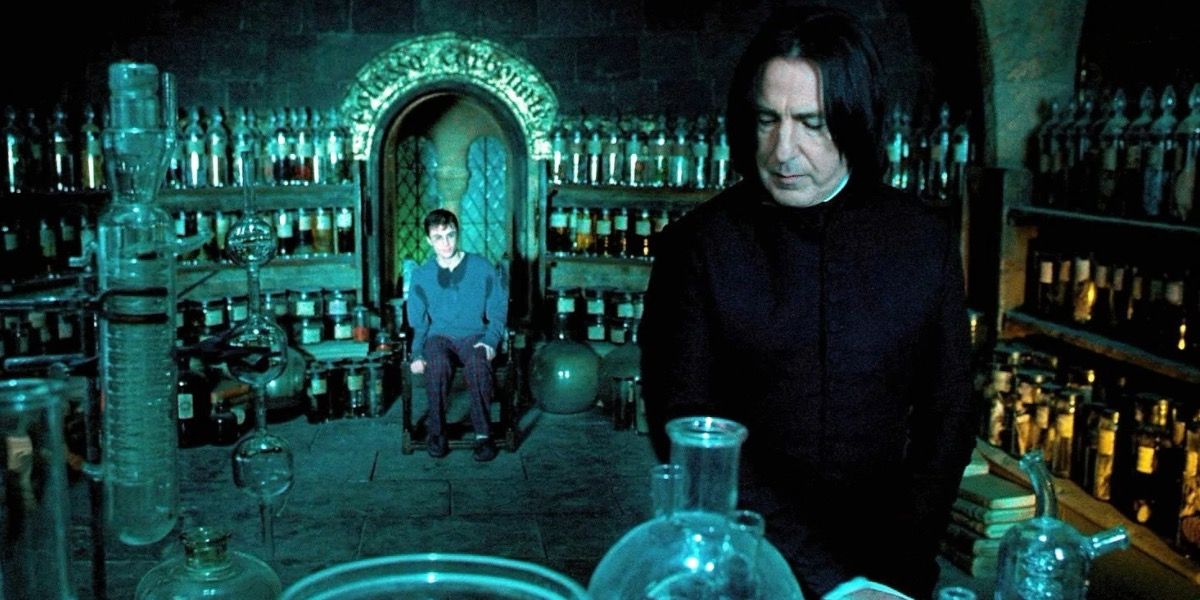 While his skills in potions and the Dark Arts are remarkable, Severus has a far more unusual talent. He is a highly skilled Occlumens and Legilimens. Naively associated by Muggles with mind-reading, Legilimency allows its practitioners to enter a person's mind and interpret their findings. The only real defense against it is Occlumency.
Severus displays incredible talent on both sides of the discipline. While he is unable to tutor Harry in the practice, his own Occlumency is so powerful he is able to lie to Voldemort, who is one of the most powerful Legilimens to ever live.
5 WEAKNESS: He Is Emotionally Vulnerable And Seeks The Approval Of Authority Figures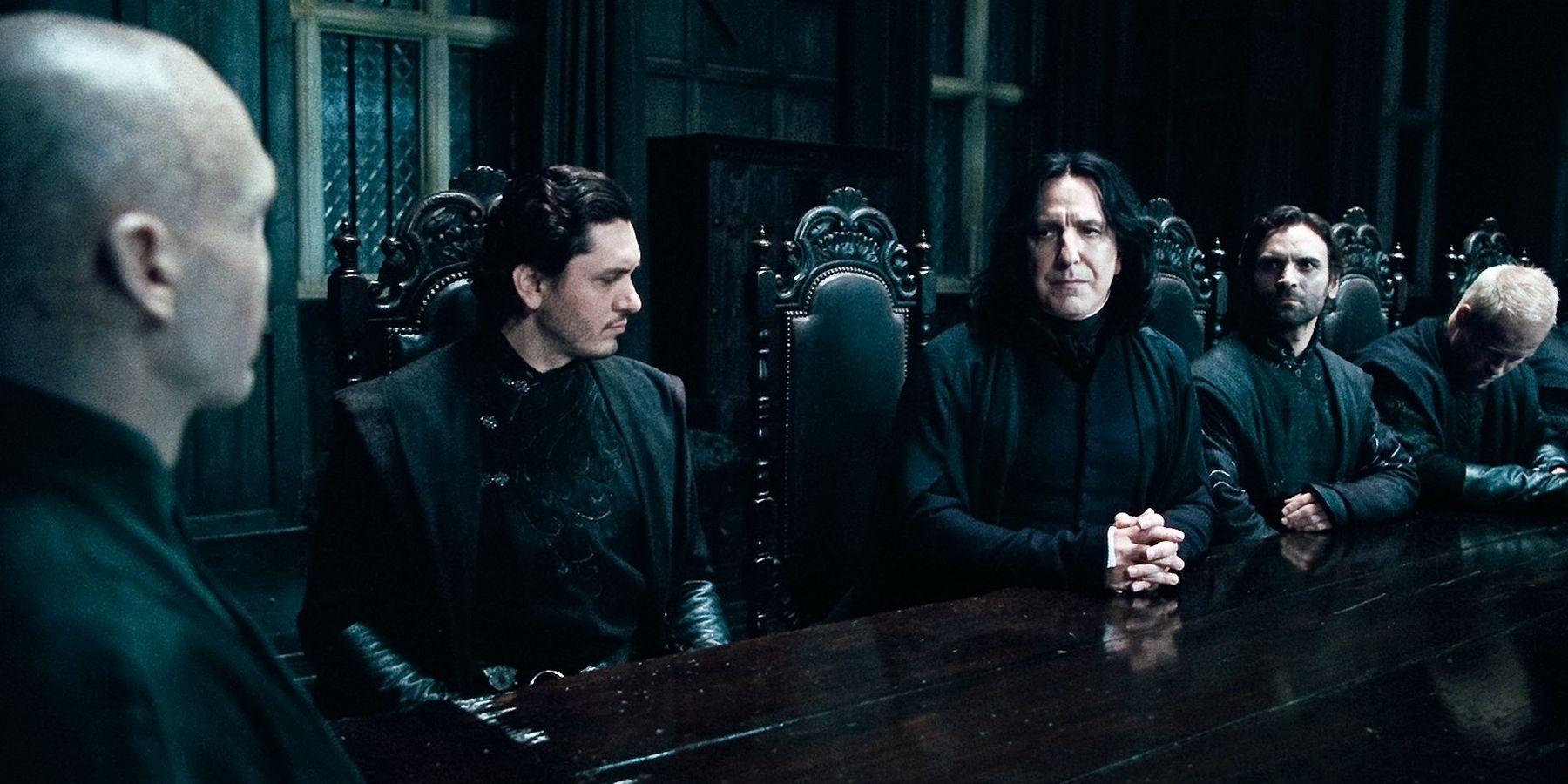 Even if Occlumency protects Severus's mind from being breached, he is vulnerable in other ways. Growing up, he desires to be part of something greater and to belong. Much like his hatred for Muggles, his love for the Dark Arts draws him to keep company with other future Death Eaters, seeking their approval. According to author J.K. Rowling, he may have in fact joined the Death Eaters also out of the desire to impress Lily.
This seems at the very least short-sighted, as Death Eaters displayed a strong hatred toward Muggle-Borns. His emotional vulnerability makes him seek the approval of authority figures, and in his haste to earn Voldemort's favor, he delivers the prophecy that will later seal Lily's fate. Later, it is Albus Dumbledore's lead that he follows.
4 STRENGTH: His Courage And Cunning Allow Him To Become A Double Agent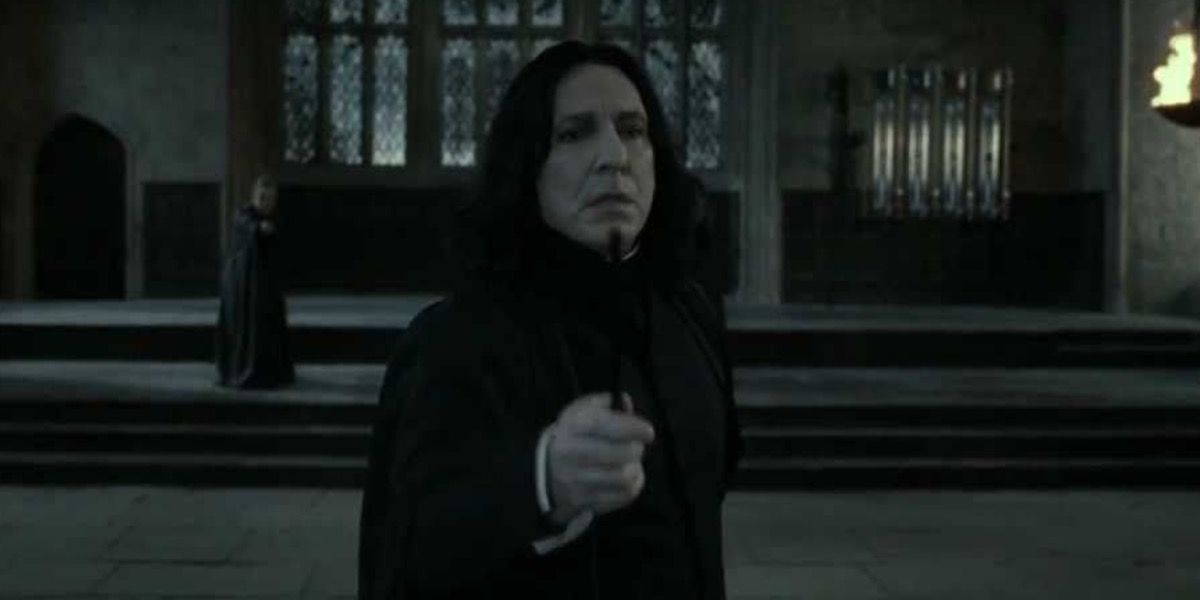 After the beginning of the Second Wizarding War, Severus is able to enter the Dark Lord's ranks yet again, acting as a double agent for the Order of the Phoenix. His courage and cunning are so great that Voldemort never realizes the truth, though he is distrusted by fellow Death Eaters.
Earning Voldemort's confidence isn't without its price. He is forced to kill Dumbledore with his own hands, watch as Charity Burbage is killed, relay important information that leaves the Order vulnerable, and even fight former friends and colleagues like Minerva McGonnagal. Even so, he perseveres, refusing to falter under the strain of the consequences of his actions.
3 WEAKNESS: His Resentment Of The Marauders Makes Him Lash Out At Innocents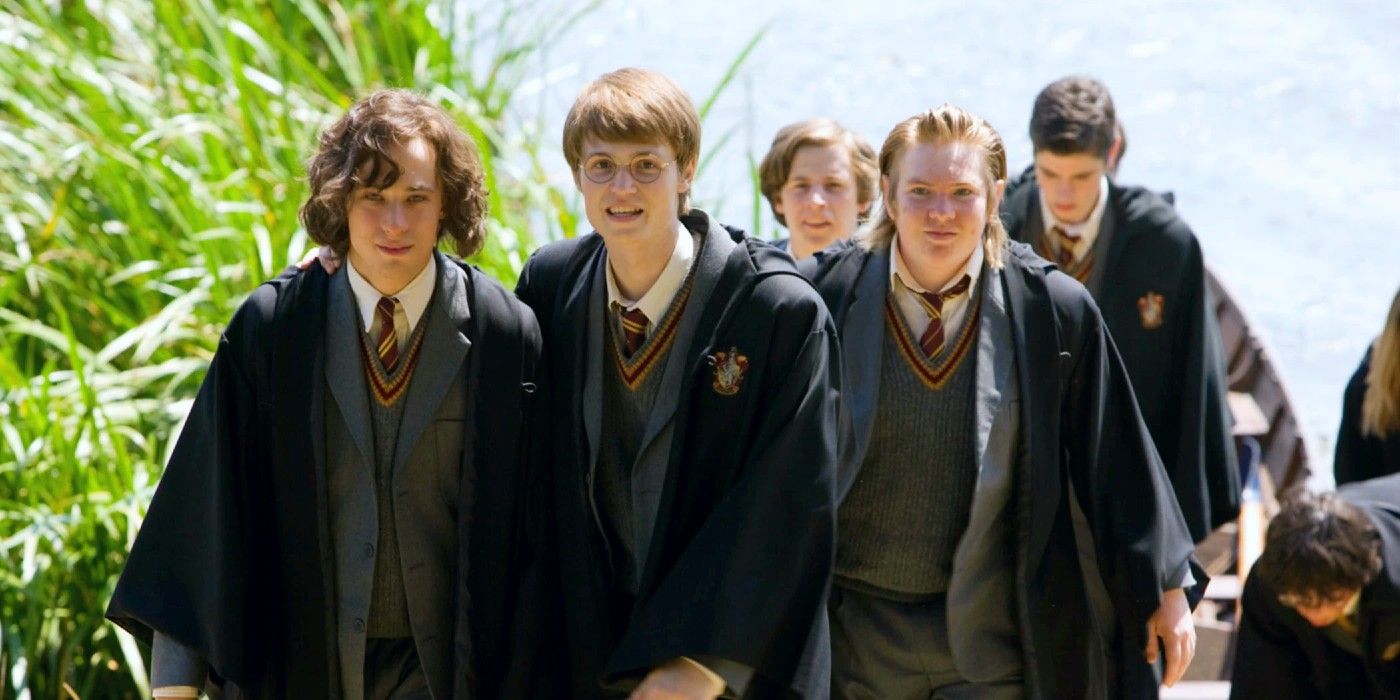 One of Severus's greatest weaknesses is his extreme bitterness and the hatred he still feels for the Marauders. During his Hogwarts years, he is viciously bullied by the group. In one instance, Sirius even tricks Severus into approaching Remus during the full moon, and Severus could have been killed by the rampaging werewolf if James Potter himself hadn't intervened.
In retaliation, Severus lashes out at innocents, with the best example being perhaps his own friend Lily. After an incident with the Marauders, Severus calls Lily a Mudblood, and the insult, coupled with the previous strain on their friendship, makes Lily permanently push him away. Another example is Harry Potter himself. For most of the series, the adult Severus is unable to see Harry as his own person, perceiving him only as a copy of James Potter. This fosters great distrust between the two, and the feelings of hostility are so intense Severus is unable to be a good Occlumency teacher for Harry.
2 STRENGTH: His Love For Lily Is A Childhood Bond That Becomes Even Deeper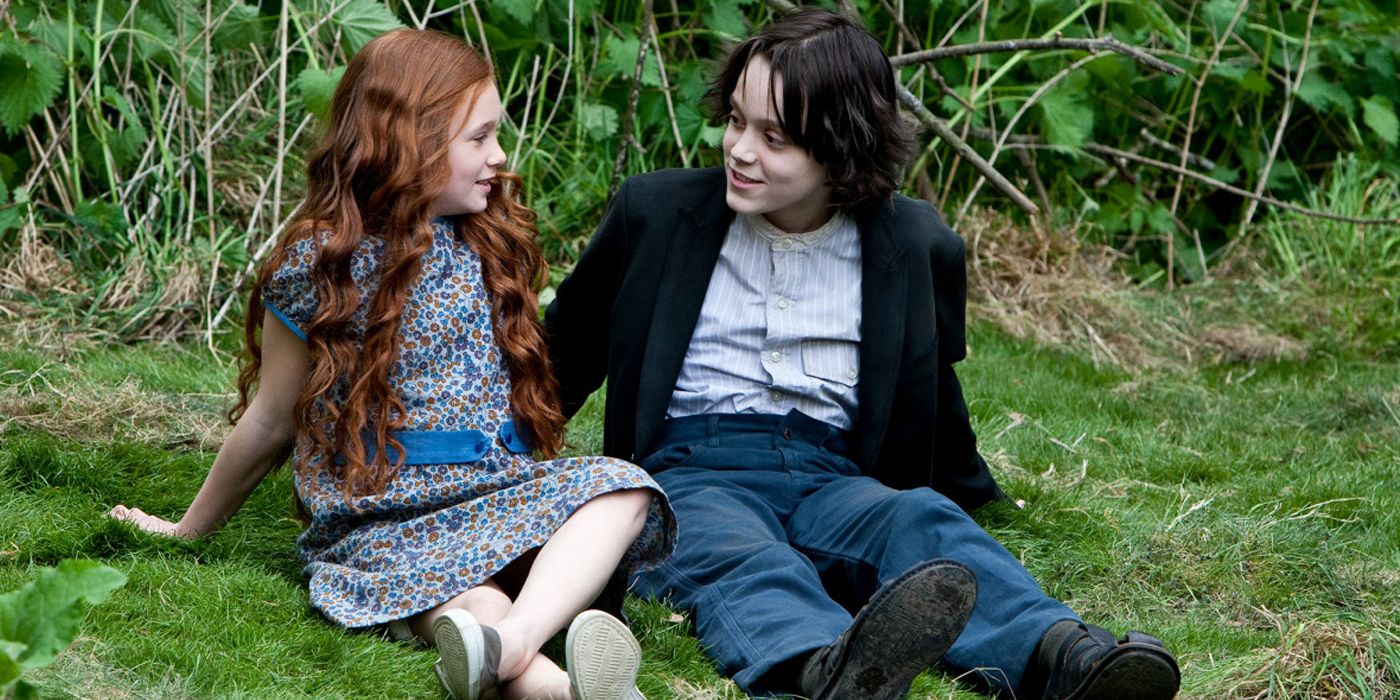 The most special thing about Severus's character is without a doubt his love for Lily. The bond forms when the two are only children. The relationship between them has been called toxic by some fans, particularly after Severus insults Lily and joins an organization that targets her just for existing. But his feelings remain genuine, and it is because of him that Harry survives Voldemort's first attack in the first place.
At Snape's request, Voldemort gives Lily the chance to survive, but she refuses, and this sacrifice enacts the protection that keeps Harry safe from the Dark Lord. Even after Lily's death, Severus still remains loyal to her memory, dedicating his life to honoring her. Echoing those feelings, Severus's Patronus is a doe, just like Lily's.
1 WEAKNESS: He Displays Suicidal Tendencies That May Have Made Him Reckless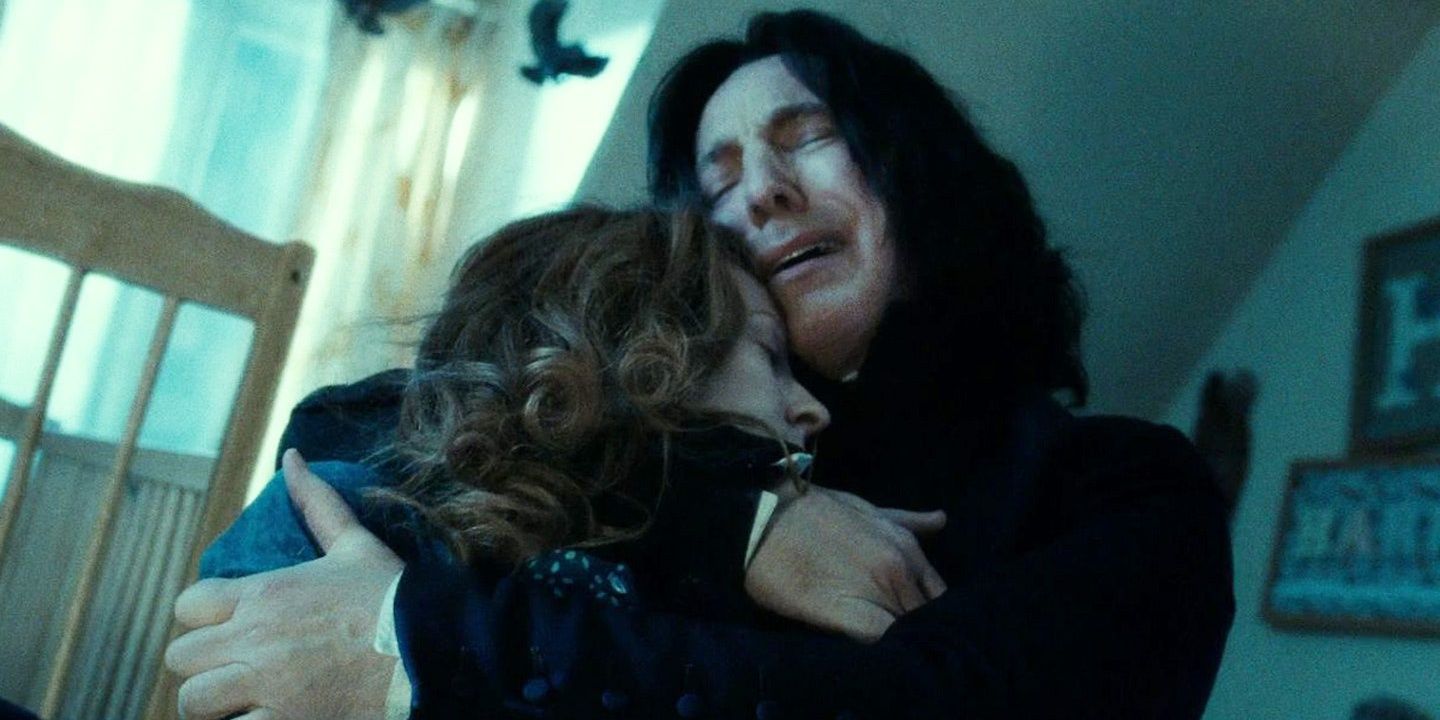 Severus's memory of Lily's death is easily one of the most heartbreaking moments of the series. Finding her dead affects Severus so much that he eventually confesses to experiencing suicidal thoughts. If he doesn't go through with the act, it is only out of the desire to protect Lily's legacy, her son.
He may have also wished to atone for his part in the events that led to her death. While all the actions he takes are calculated to achieve the best result, he may not have always taken into account his own well-being, and he may have subconsciously always worked to ensure his death.
Link Source : https://www.cbr.com/harry-potter-severus-snapes-5-greatest-strengths-and-his-5-great-weaknesses/