Harry Potter and Disney's New Classics Conquered Theme Parks in the 2010s
From Harry Potter's Wizarding World to Star Wars: Galaxy's Edge, pop culture dominated theme parks in the 2010s.
You Are Reading :Harry Potter and Disneys New Classics Conquered Theme Parks in the 2010s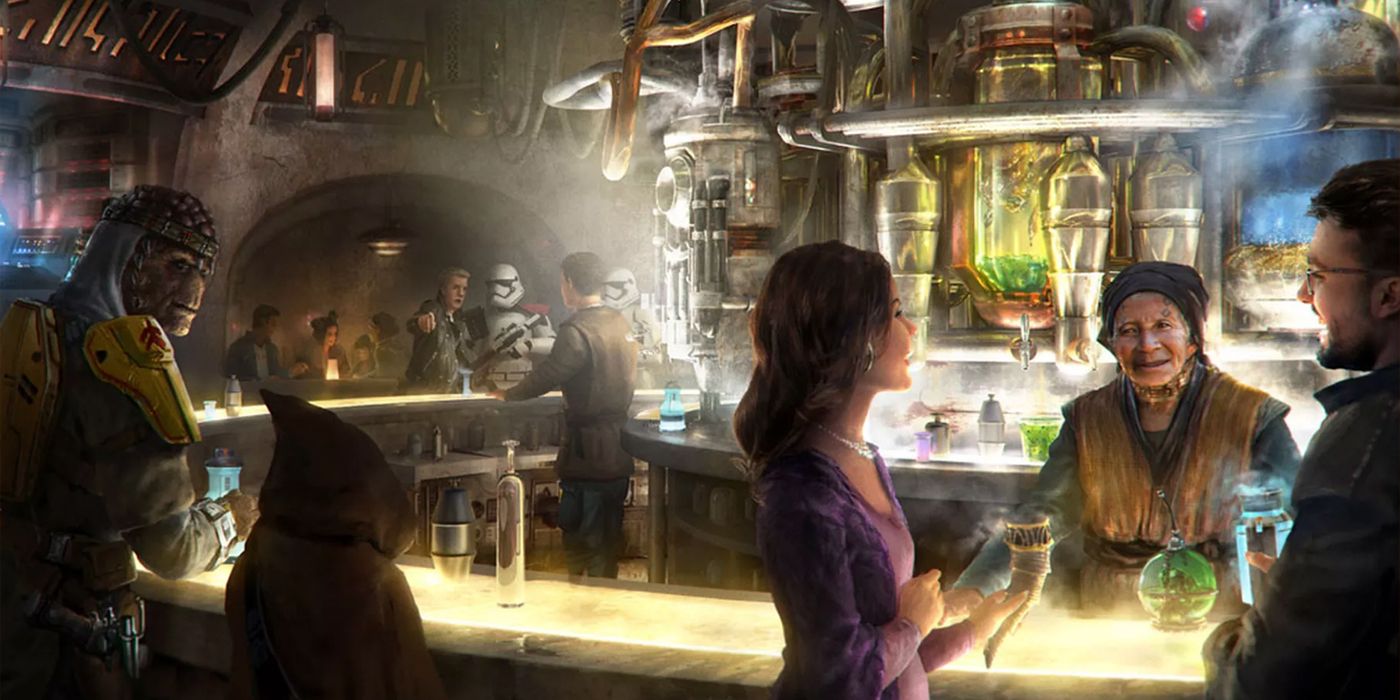 Theme parks have evolved over the years from casual trips to massive experiences. You can still relax in the tunnel of love, but now you can skip over to a galaxy far, far away with Harry Potter and the Na'vi.
The theme of parks previously tended to be just "fun," now they seem to be focused on hitting you with as much as possible to keep you wanting more. Entertainment companies have been quick to lure you to their parks with rides based on your favorite characters, and now they — more specifically, Disney parks — want you to experience entire movies, and spend even longer and more while there.
The Wizarding World of Harry Potter
Rumored since 2007, and opened officially in June of 2010 – Harry Potter fans rejoiced at the idea of visiting some of their favorite locations from the beloved series. To say it was popular would be a gross underestimation. Universal Orlando saw a 50% increase in ticket sales in the attraction's first year of operation alone. Something that popular translated to dollar signs in the eyes of executives and an expansion was opened in 2014. That led to the construction of an entire Hogwarts castle at Universal Studios Hollywood, which was opened to the public in April of 2016.
These attractions are filled to the brim with souvenirs but are honestly just as filled with character. Pick your wand at Ollivanders, or head over to the Hogs Head pub for something to drink. The most popular area is "Harry Potter and the Forbidden Journey," which is a ride through the castle showcasing various scenes and areas from the books and movies. Putting fans smack dab in the middle of Hogwarts, a place an entire generation wished they had gotten an acceptance letter from, is money well spent for Universal.
The attraction goes even further in its quest to immerse you, as magic is in every corner. Utilizing a wand, you can activate "spells" in certain areas as you walk around to open doors or lift objects. Might sound corny on its face, but when you're actually standing in the middle of Diagon Alley – the vibe is a little different.
Pandora: The World Of Avatar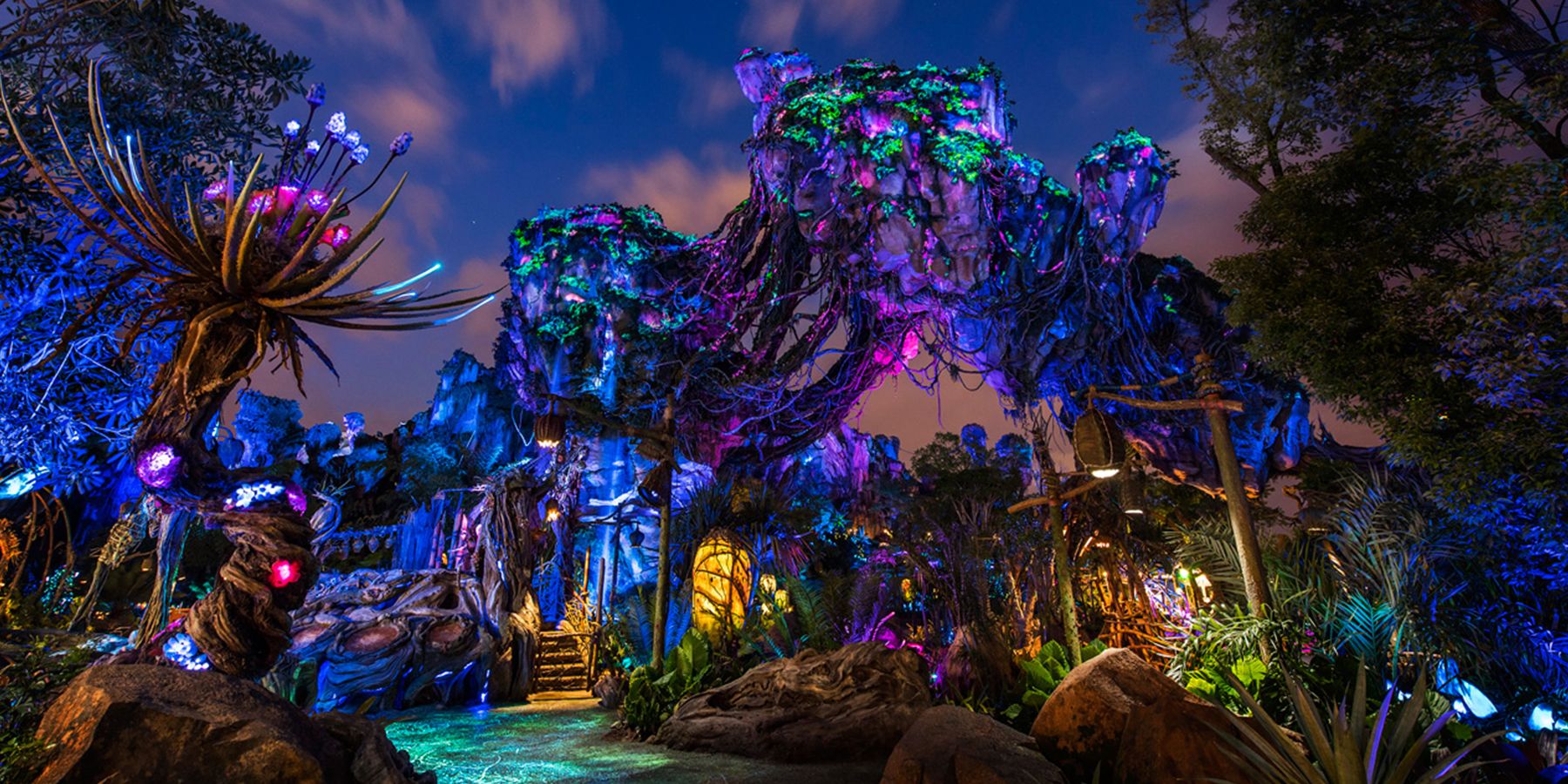 Avatar was once the highest-grossing film of all time. (Until recently.) In 2011, a deal was inked to create an attraction based around Avatar at Walt Disney World Florida, and it was completed and opened in May of 2017. James Cameron envisioned a small — in scale — attraction, but Disney had much bigger plans. Wanting to revitalize its Animal Kingdom park in Orlando, this 12-acre landscape shows off everything that was cool about the world of Pandora.
You can dive deep into the surreal world of Avatar by jumping on Avatar: Flight of Passage which is a 3D simulator that takes you across the landscapes of Pandora on the back of a banshee. Also available is the River Journey, which is a boat ride that shows off more of Pandora, as well as animatronics and holograms. More attractions will surely be added as the Avatar series is poised to add several new movies to its ranks in the coming years.
In keeping with the theme in this particular experience, several restaurants and shops with Pandoran names and architecture were set up. These areas have fun Pandoran names like Pongu Pongu. Don't worry though, if your kids aren't interested in the Satu'Li Sampler, they have a cheese quesadilla on standby.
Star Wars: Galaxy's Edge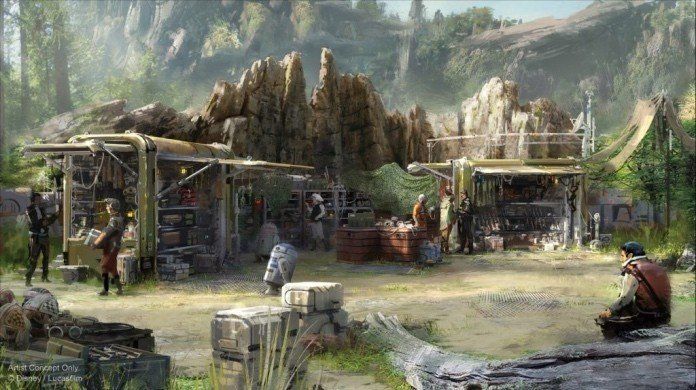 If anything could ever be bigger than a Harry Potter-themed land, it would be a Star Wars-themed one – and Galaxy's Edge doesn't disappoint. Taking four years to complete and opening to the public just four months ago, it was named one of Time magazines "Worlds Greatest Places 2019."
Disney spared no expense for this gigantic theme park. Famous composer John Williams was brought in to make a special theme. Marvel Comics published a mini-series that detailed the fictional location the park would represent. They even went so far as to get several of the series main leads to be on hand at the grand opening: Mark Hamill, Billy Dee Williams, Harrison Ford, and the man who started it all – George Lucas.
Two attractions are featured at the park, and as an interesting twist – they are both considered part of the vast Star Wars canon. Smugglers Run takes place between episodes 8 and 9 and invites attendees to become part of a crew with Chewbacca. Whereas Rise of the Resistance puts you smack dab in the middle of battles between The First Order and The Resistance, and fan-favorite characters like Poe Dameron and Kylo Ren make an appearance. These rides regularly receive amazing reviews, and there is always a line that rivals a new iPhone release.
If the line is too much for you to handle, or you are looking for something a little more personable, then Galaxy's Edge has something for you, too.
Savi's Workshop allows you to create and purchase your very own lightsaber. The creation of the lightsaber is a very important moment whether you are Jedi or Sith, and to allow fans to have a piece of that is really a genius move. Various colors and styles are available which is great, but the ability to cut someone in half is sold separately, unfortunately.
Whether you're creating your own droid at Mubo's Droid Depot, finally get a swig of that blue milk at The Milk Stand, or seeing what scum and villainy dwell in the Cantina — Disney really has a lot for Star Wars fans to geek over.
Value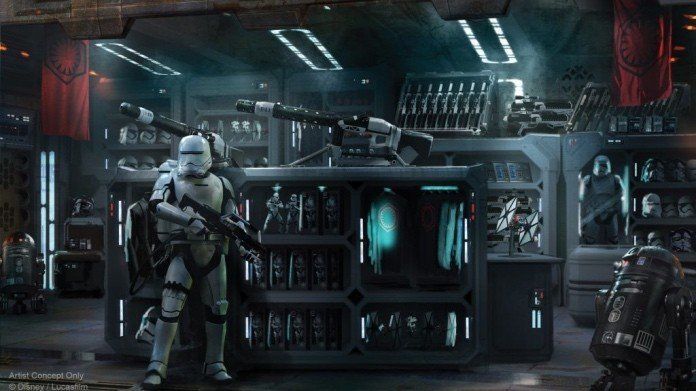 Whether it's worth the money or not to indulge in these experiences is highly subjective. One man's fandom is another man's dumb fad. To fall in love with a book or a movie is a beautiful thing, and to get to experience the closest thing in real life to it is a dream come true to many. These massive theme park attractions are a cash cow for these studios, and some might say they are taking advantage of passionate people. But these parks are more than just cash cows, they allow giddy teenagers to learn their first magic spell from their favorite franchise, or awestruck millennials to study the ways of the force. In the end, these parks bring more joy than anything.
Link Source : https://www.cbr.com/harry-potter-disney-star-wars-theme-parks-2010s/