Greg Hildebrandt to Paint Harley Quinn at Live Demonstration in NYC
Fans will get to watch veteran illustrator Greg Hildebrandt bring DC Comics characters to life in a rare live event.
You Are Reading :Greg Hildebrandt to Paint Harley Quinn at Live Demonstration in NYC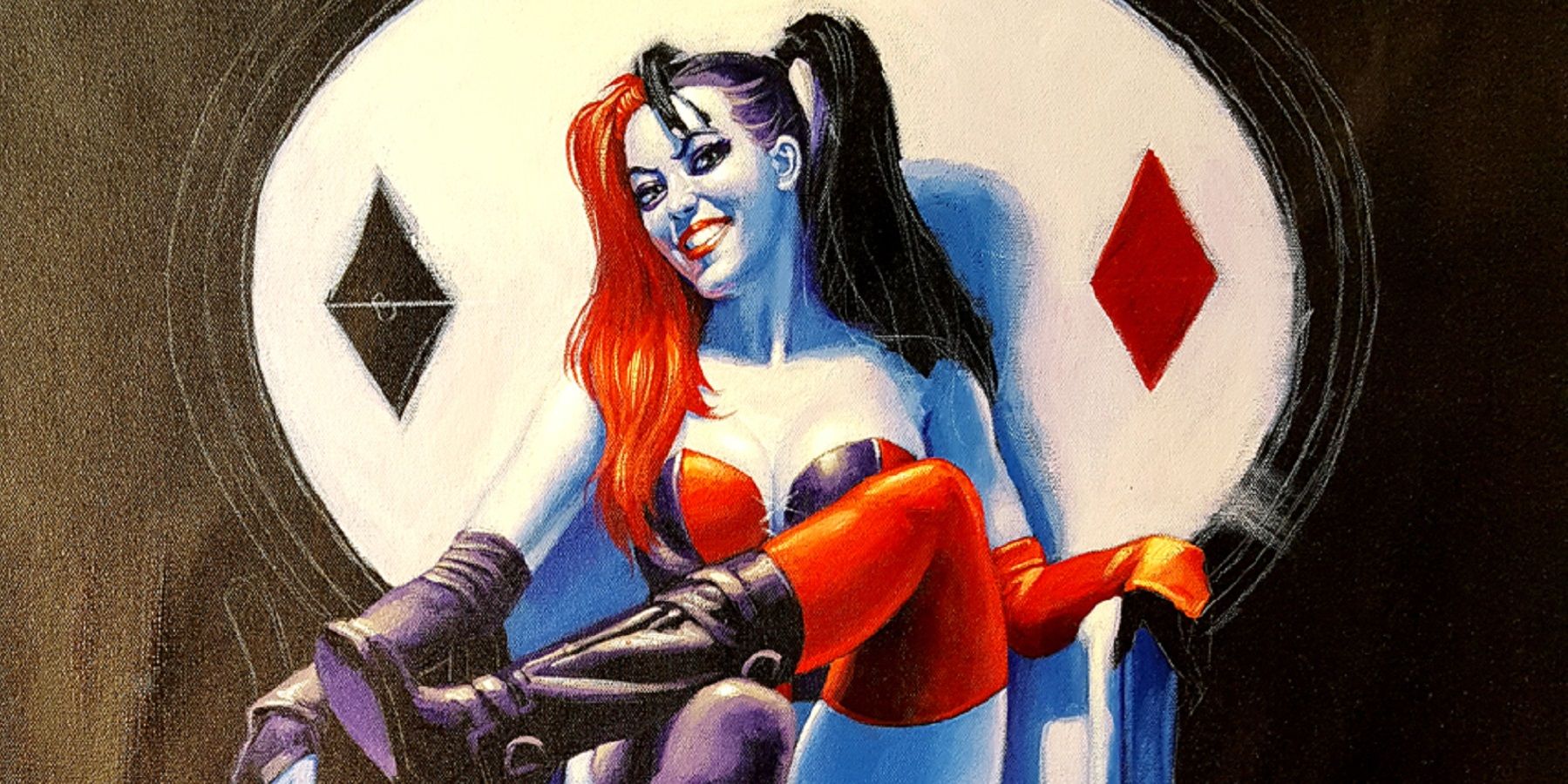 While many comic artists will be spending this Saturday at the New Jersey Comic Expo, New Jersey-based Greg Hildebrandt will instead be heading to New York City for a live painting event at the Metropolis Gallery, where approximately 35 of his science fiction, fantasy, and comics works spanning his career are currently showcased through Dec. 30. Hildebrandt has been noticeably active in the comics scene of late, having completed a dozen variant covers for Marvel Comics as well as a series of three interlocking chase cards for Upper Deck, among other projects.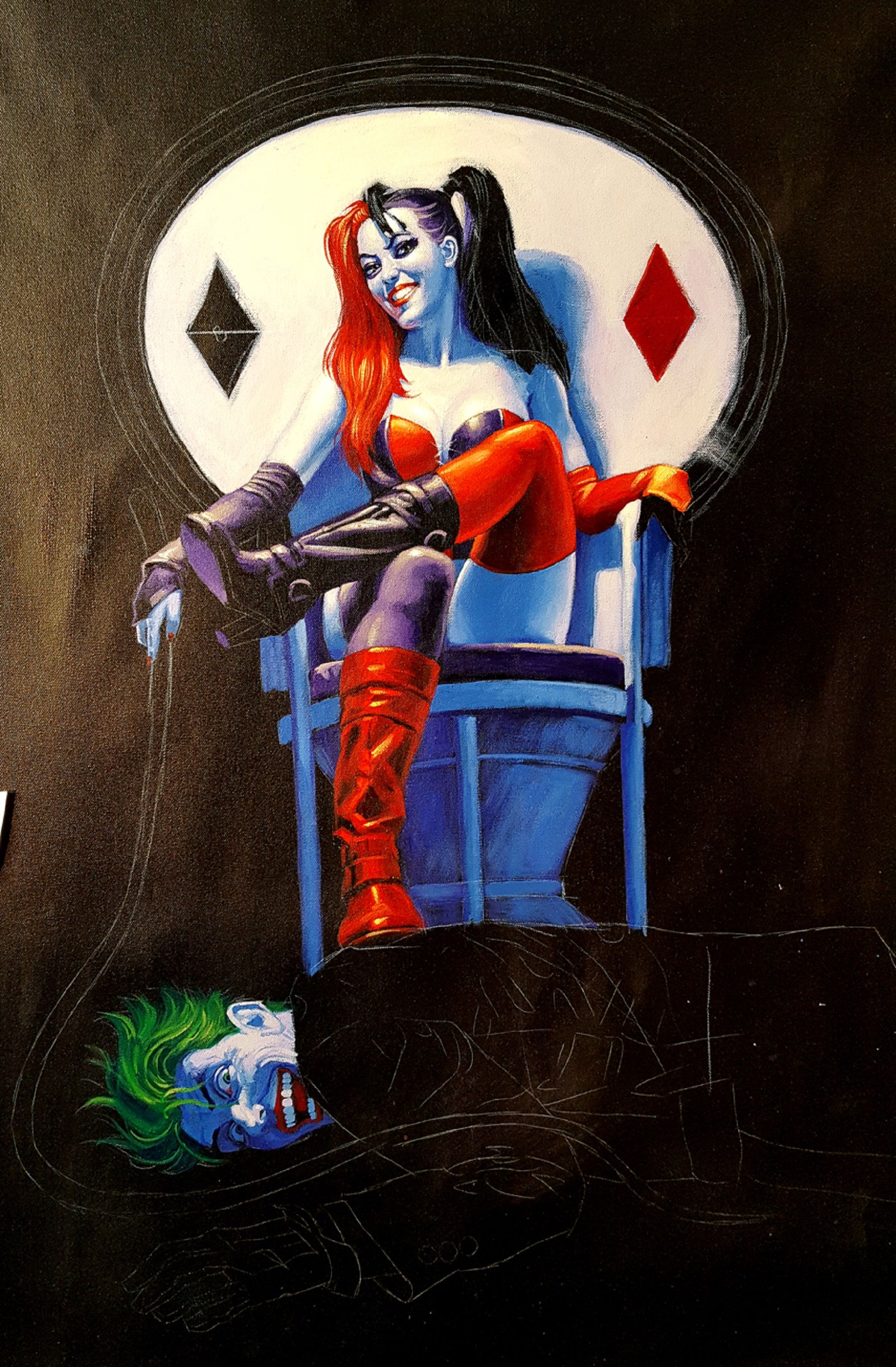 During the event, Hildebrandt will alternate between working on two in-progress paintings: one an iconic shot of DC Comics' Wonder Woman, and the other a more modern take on Harley Quinn and The Joker. The illustrator will also be chatting with attendees and signing comics. Comics Guaranty Corporation will also be on hand for fans looking to get their signed comics authenticated for grading.
RELATED: Paul O'Neill & Greg Hildebrandt Bring Sequential Art to the Trans-Siberian Orchestra
Hildebrandt admits to some trepidation towards painting in front of an audience, as opposed to the private comfort of his Spiderwebart studio. Asking his wife/agent Jean Scrocco the consequences of potentially making a slip-up while under the scrutiny of a crowd, Scrocco assured him, "No one will ever know."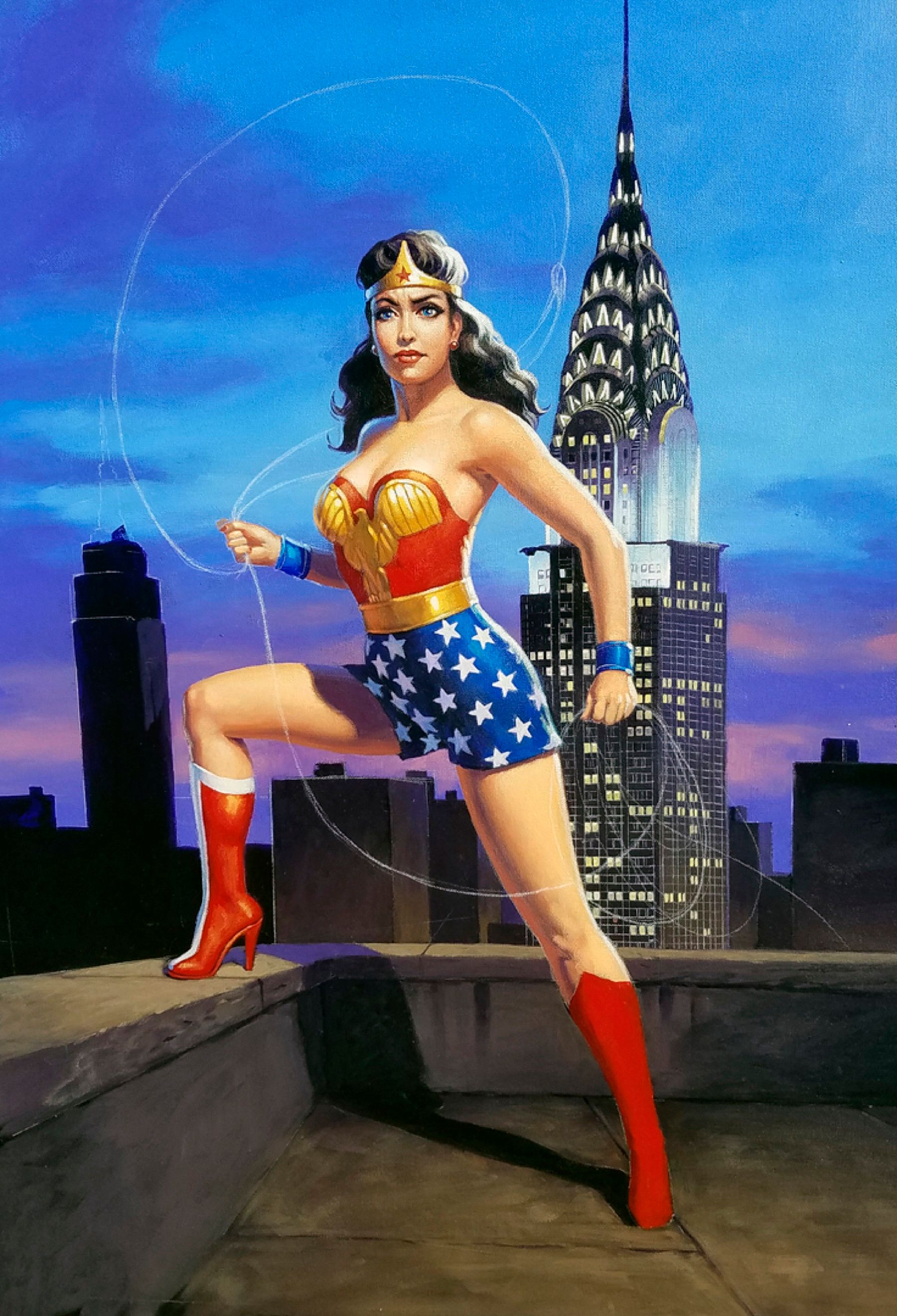 Spiderwebart Gallery assistant Angela Fernot served as the model reference for Harley, while Scrocco herself modeled as The Joker, as she has in past Hildebrandt Joker paintings. "I take pride in being a scary Joker," Scrocco commented.
The event is being held on Saturday, November 19 at the Metropolis Gallery in midtown Manhattan from 12 p.m. to 5 p.m. for general admission ticket holders; VIP ticket holders will be allowed entry one hour earlier. Details can found on the event's webpage.
Jim is a freelance writer who started writing for CBR in 2013. He had worked previously at Comics Buyer's Guide since 1997 as a writer, reviewer, and online columnist. He has also written for other various comics-related publications and websites, covered comic conventions, and appeared in video commentaries. Occasionally, he's been known to interview creative professionals including comic writers and artists, actors, and musicians. His love of pop culture began with Star Wars, followed by comics shortly thereafter. Forever a rock n roll aficionado, he's also an unapologetic KISS and Trans-Siberian Orchestra fan. And he's always willing to try a new hot sauce or microbrew – especially if someone else is buying. He also fancies himself as a photographer now and again. If you're nice, he can be found on Twitter as @QuiGonJimm.
Link Source : https://www.cbr.com/greg-hildebrandt-to-paint-harley-quinn-at-live-demonstration-in-nyc/