Gotham Star Teases Actually Saying 'Batman' in Final Season
Gotham star David Mazouz suggests the Fox drama may finally utter the B-word in its upcoming fifth and final season.
You Are Reading :Gotham Star Teases Actually Saying Batman in Final Season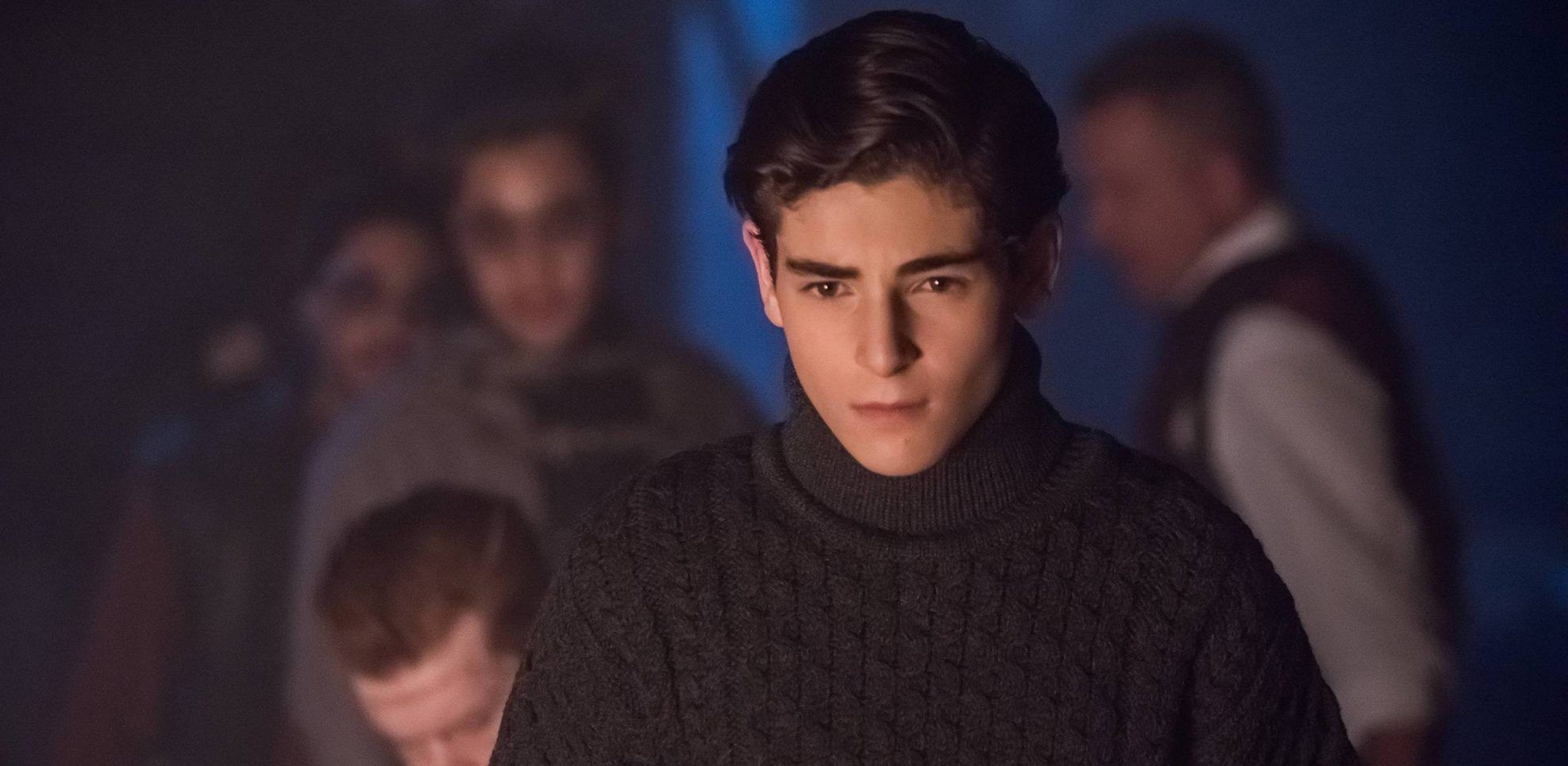 Gotham star David Mazouz teases that the Fox drama may actually utter the word "Batman" in its fifth and final season.
The prequel series has largely focused on Ben McKenzie's role as a James Gordon, but with the likes of Penguin, Joker, Selina Kyle and Bruce Wayne in the background, it has been a tour of Batman favorites. Although there's a running joke that Gotham shies away from using the B-word, all of that may be about to change.
RELATED: Gotham Star Responds to Titans Trailer's Batman Diss
Speaking to TV Insider, the 17-year-old actor revealed the series will embrace Bruce Wayne's alter ego. "Throughout the show we've been having little teases of these iconic things," Mazouz said. "In Season 5, we really get to show them, and show their full force, and show them in their entirety and not have to tease them anymore but actually say the words 'Batman.'"
The young actor revealed that Gotham's final season will take a deep dive into the many decades of the Caped Crusader's history. Mazouz reminded fans, "The Batman universe [is] 80 years old. … It's so rich and there's so many iconic symbols and iconic characters, obviously, and the point of Gotham is to show how all these things came to be."
There have been various chances for Bruce to step out of the shadows to embrace his vigilante destiny, but with Gotham limited to just 10 more episodes, the Wayne orphan will do a lot of growing up in a short time. Season 4 saw Bruce don an early prototype for the Batsuit, but audiences should see a fully formed crime-fighter in Season 5.
RELATED: Court of Owls Return Teased in Gotham Season 5 BTS Photo
While fellow star Robin Lord Taylor has also promised big things for Penguin, Mazouz's character appears to be the focus of Gotham's goodbye. Given that the show is a Batman prequel in a similar vein as Smallville, it makes sense that Bruce gets some more screen time. Elsewhere, Jim Gordon will finally get his mustache as the show reimagines its Batman origin.
Gotham started as a police procedural following Jim Gordon, but it has evolved into a much larger show that includes the great and the good of Batman's world. The final season will follow on from Season 4's cliffhanger, and set up of the acclaimed "No Man's Land" storyline at a time that Gotham needs Batman more than ever. It may have been five years just for audiences to hear that iconic superhero name, but Mazouz hopes that it's worth the wait when Gotham returns next year.
Gotham stars Ben McKenzie as James Gordon, Donal Logue as Harvey Bullock, David Mazouz as Bruce Wayne, Robin Lord Taylor as Penguin, Camren Bicondova as Selina Kyle, Erin Richards as Barbara Kean, and Sean Pertwee as Alfred Pennyworth.
Tom Chapman is a Manchester-based writer with square eyes and the love of a good pun. Raised on a diet of Jurassic Park and Jumanji, this '90s boy had VHS movies flowing in his blood from a young age. Heading into further education, Tom turned his passion for the silver screen into a degree in Broadcast Journalism at Leeds University. These days, he is addicted to all things Game of Thrones, The Walking Dead, and Westworld, while reading up on what the X-Men are doing and imagining a life in Gotham City. Having previously worked at What Culture, Movie Pilot, and Digital Spy, Tom is now finding his way at Screen Rant and CBR. No topic is too big or too small for this freelance writer by day, crime-fighting vigilante by night.
Link Source : https://www.cbr.com/gotham-final-season-say-batman/