Ghostbusters Fans Create an Epic, Ecto-Fueled Halloween Light Show
The Seasoned Projections YouTube channel uploads a Ghostbusters-themed light show that is an epic, colorful homage to the iconic franchise.
You Are Reading :Ghostbusters Fans Create an Epic EctoFueled Halloween Light Show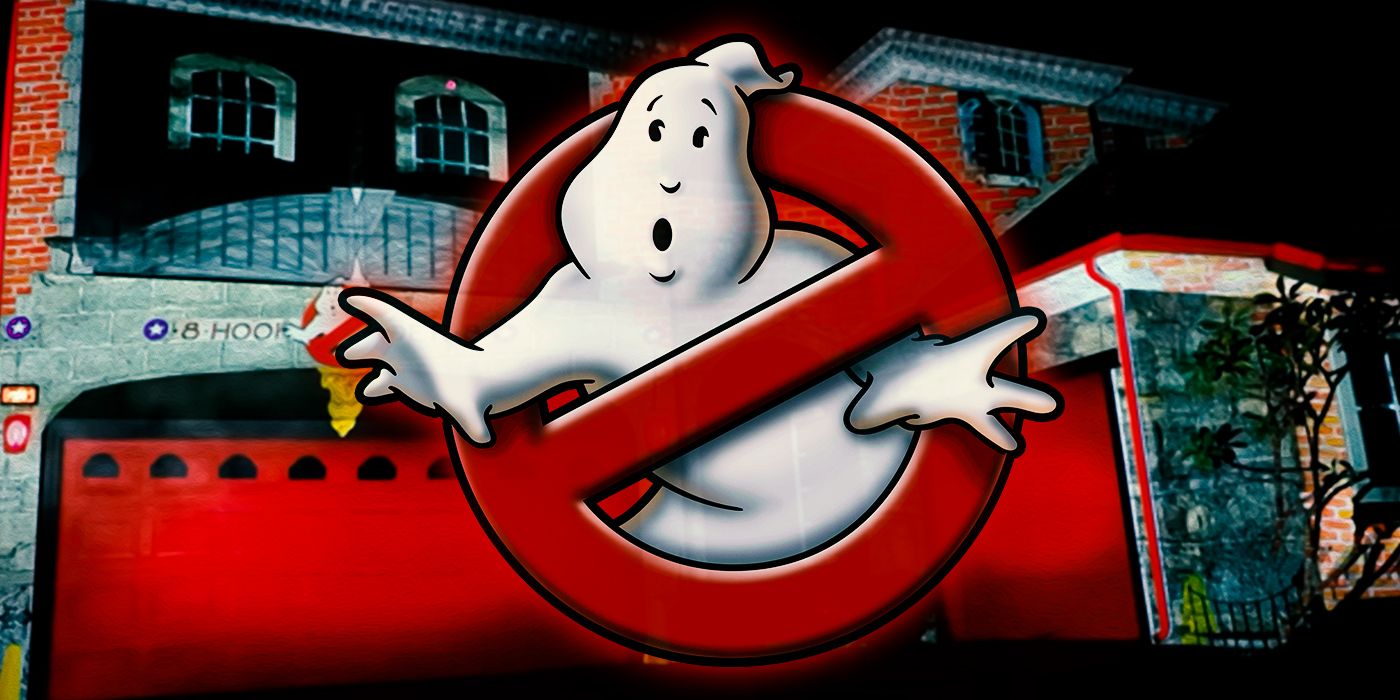 It's Halloween season, meaning it's that time of year where people decorate their homes in spooky, haunted fashions. One group of Ghostbusters fans have taken their decorations to the next level.
The Seasoned Projections YouTube channel uploaded a video that showcases an epic lightshow transforming one house into a colorful homage to the Ghostbusters franchise. The display features animated pumpkins singing the iconic theme song by Ray Parker Jr., the Ecto-1, a levitating Dana Barrett (Sigourney Weaver), demon dogs and of course, the Slimer ghost. Ghostbusters Winston Zeddemore (Ernie Hudson), Peter Venkman (Bill Murray), Egon Spengler (Harold Ramis) and Ray Stantz (Dan Aykroyd) are all featured throughout the lightshow, along with quotes from various films in the franchise. The lightshow was a collaborative effort of visuals by Atmosfx, Spectral Illusions, Mr. Chicken, Red Giant, Frome Ghostbusters and Ratpoisonmilkshake, credited in the video.
This Ghostbusters-themed light show isn't the first for Seasoned Projections either. The channel also includes a Disney-themed Christmas show that sees a home transform from the sandy beaches of Moana to the icy wonderland of Frozen, and another Halloween show that is set to Michael Jackson's "Thriller" and features vampires, ghosts and other creatures of the night.
The original Ghostbusters movie debuted in 1984 and was written by Aykroyd and the late Harold Ramis. Aykroyd and Ramis starred in the film alongside Murray, Hudson, Weaver, Rick Moranis, Annie Potts and William Atherton. Upon its release, Ghostbusters remained the number one movie in theaters for seven consecutive weeks and grossed a total global box office of nearly $300 million. It received positive reviews from critics and went on to receive recognition from several prestigious film institutions. For example, the movie was nominated for Best Original Song and Best Visual Effects at the 1985 Academy Awards and won Best Fantasy Film at the 12th Saturn Awards.
More importantly, the movie launched one of pop culture's most prominent and enduring franchises with an immense, passionate fan following. Ghostbusters inspired several film sequels and reboots, multiple television series and a wealth of video games, comic books and novelizations. There have also been a plethora of toys and other merchandising products, recent examples including a new sneaker collaboration with Reebok, Hasbro's Plasma Series figurines and an upgraded Ecto-1 playset.
The newest film in the franchise, Ghostbusters: Afterlife, is scheduled to hit theaters on Nov. 19. Directed by Jason Reitman, who co-wrote the screenplay with Gil Kenan, the movie stars Carrie Coon, McKenna Grace, Finn Wolfhard and Paul Rudd. Murray, Aykroyd, Hudson, Potts and Weaver have all been confirmed as reprising their roles from the original Ghostbusters.
Link Source : https://www.cbr.com/ghostbusters-projection-light-show-home/