George A. Romero Completed 4 Unproduced Screenplays Before His Death
Late horror icon George Romero had more stories left to tell, although supposedly only one of them is zombie-related.
You Are Reading :George A Romero Completed 4 Unproduced Screenplays Before His Death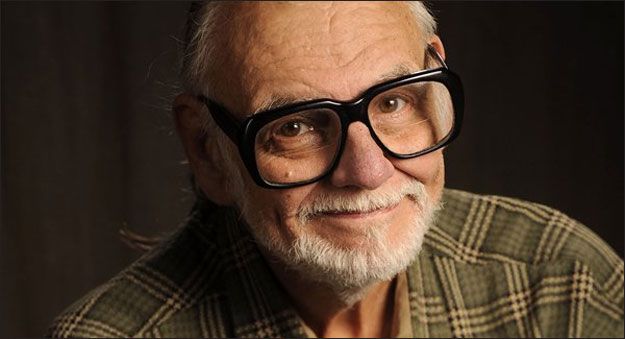 Earlier this week, genre fans across the globe mourned the passing of director George Romero, the man almost singlehandedly responsible for bringing shambling zombie hordes to the forefront of American pop culture. Romero was a pretty prolific director over his five decade career, especially in recent years, and according to a close associate, it looks like his stories are far from finished.
RELATED: George A. Romero's 'Empire of the Dead' Comic Series Shambles Over to Television
In an interview with Indiewire, longtime second-unit director and collaborator Matt Birman revealed that Romero penned four screenplays before his death, and he's determined to bring each one of them to fruition.
"I will stop at nothing to get them made! For him and with him," Birman declared. "He said to me, 'Let's get this done so we can get on to the other stuff!'"
"This" refers to Road of the Dead, a horror-comedy Birman pitched to Romero about ten years ago that "is set on an island where zombie prisoners race cars in a modern-day Coliseum for the entertainment of wealthy humans." Drawing on films like The Road Warrior, Ben-Hur, and "Rollerball at a Nascar race," Birman explained that he's aiming to start filming in the summer of 2018 with an eye on a Halloween season release later that year.
In addition to Road, Birman said that there are another three screenplays to be adapted, none of which are zombie-related. While he didn't go into much more detail, Birman said that two are based on novels, with the third being an original idea.
"Road of the Dead now becomes a legacy film," he said. "We won't only be making the film for him, it will also be with him. He will be by my side and in my ear for the rest of my career, I have no doubt."
RELATED: Romero's Son Turns to Crowdfunding For 'Night of the Living Dead' Prequel
Romero kicked off the modern zombie craze in 1968 with Night of the Living Dead, which he subsequently followed with 1978's Dawn of the Dead, 1985's Day of the Dead, 2005's Land of the Dead, 2007's Diary of the Dead and 2009's George A. Romero's Survival of the Dead. His legacy in the genre carried on to this day with shows like Robert Kirkman's The Walking Dead, which is consistently one of the most viewed series on television.
"Without George A. Romero, there is no Walking Dead. His inspiration cannot be overstated. He started it all, so many others followed," Kirkman tweeted earlier this week.
(via ScreenRant)
Andrew Paul's recent work can also be found with The A.V. Club, Rolling Stone, GQ, and McSweeney's Internet Tendency. He's also got some spooky short stories featured on Pseudopod and Scalawag, as well as in the anthology, Mississippi Noir. He tweets too much @anandypaul, reads emails at [email protected], and doesn't update www.andrewpaulwrites.com enough. He lives in New Orleans.
Link Source : https://www.cbr.com/george-romero-unproduced-screenplays/