Game of Thrones: Jon Snow's Secret Turned Out to Be Worthless
Game of Thrones' series finale confirms that Jon Snow's secret, that he was Aegon Targaryen, was nothing short of worthless.
You Are Reading :Game of Thrones Jon Snows Secret Turned Out to Be Worthless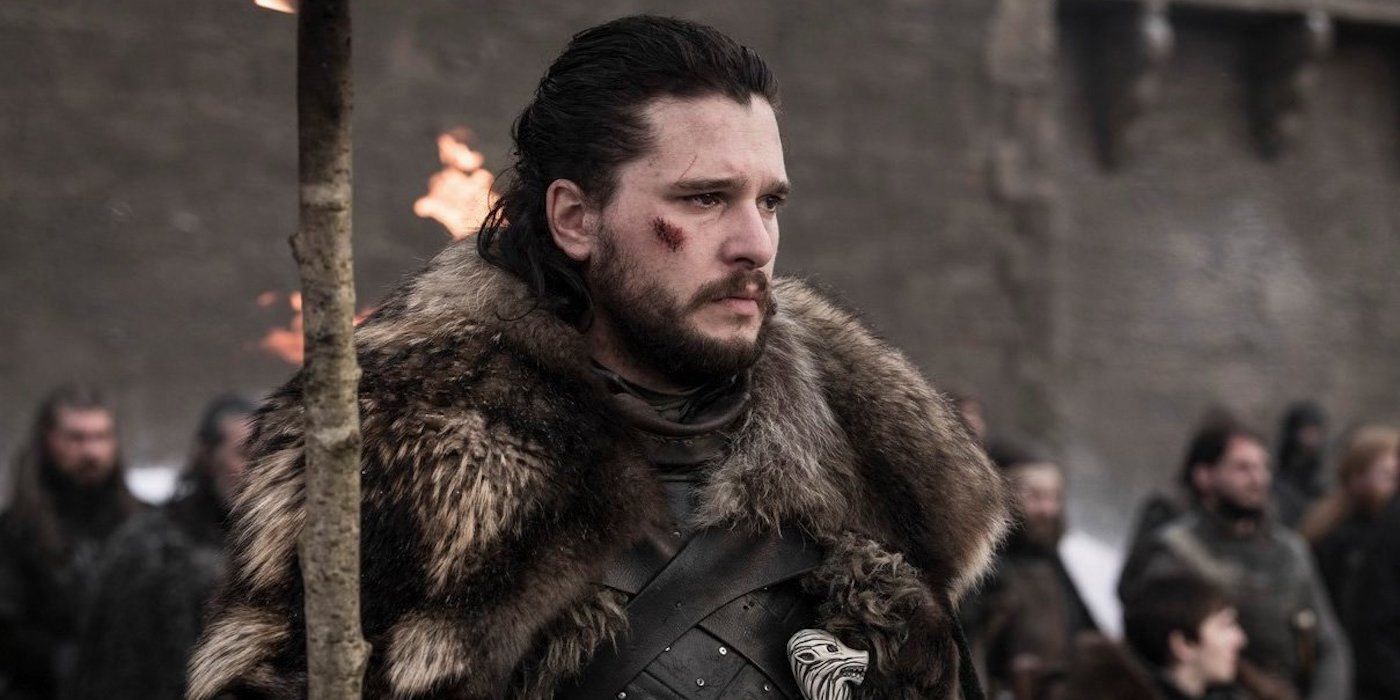 While fans pored over clues about Jon Snow's lineage and the hidden truth behind it in George R.R. Martin's books, HBO's Game of Thrones let the cat — or direwolf — out the bag last season by revealing he was Aegon Targaryen, son of Rhaegar Targaryen and Lyanna Stark.
This was a textbook game-changer. As the grandson of the Mad King, Aerys, Jon held a stronger claim to the Iron Throne than Daenerys, and audiences were on edge, waiting to see how Jon's secret would shift the balance of power and determine who'd actually get the opportunity to rule the Seven Kingdoms. But, after the entire Season 8 built it up as something which would change the status quo and redefine the future of Westeros, Jon's big secret turned out to be completely inconsequential.
No matter how much Jon ran from his destiny, everyone believed that, as the rightful successor, he'd have the final say on who'd sit on the throne. But for some reason, the series finale doesn't acknowledge the Aegon arc at all, and therefore nullifies all the hopeful outcomes Bran and Samwell Tarly painted of a picture of Jon unifying the Targaryen empire and the North.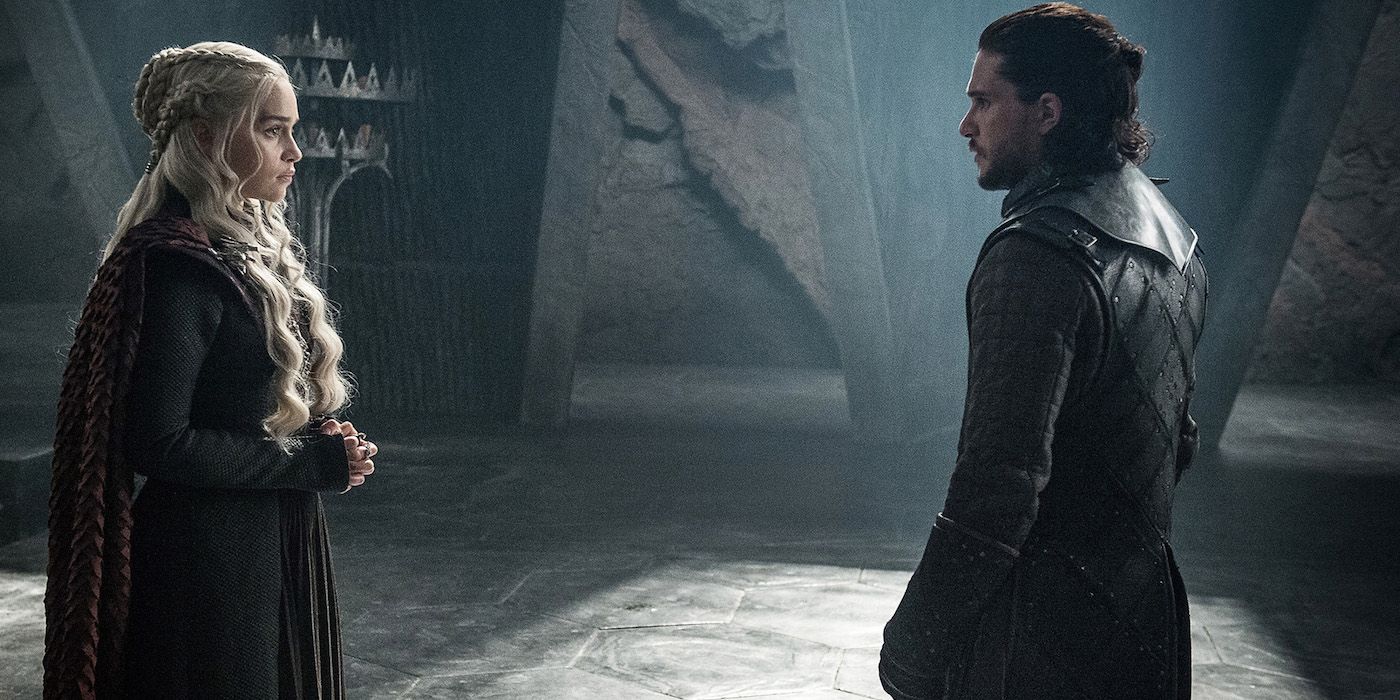 After Jon kills Dany and Drogon melted the Iron Throne, his identity as Aegon should have prevented another round of "who'll sit on the seat." Sure, it may have been seen as an act of war, and very discourteous, but the crown, whether he liked it or not, was Jon's birthright to give away if he chose. In the grand scheme of things, reprisal or imprisonment once Jon was kept alive, would have gone out the window. Politics and the hierarchy of rule should have come into play, with Aegon recognized as the true leader of the free world.
Instead, it's as if his identity is forgotten completely. The finale hurries along, glossing over Aegon's story, barreling towards a several months time-jump so we could get a council with all the lords of the Six Kingdoms picking a new king in Bran the Broken.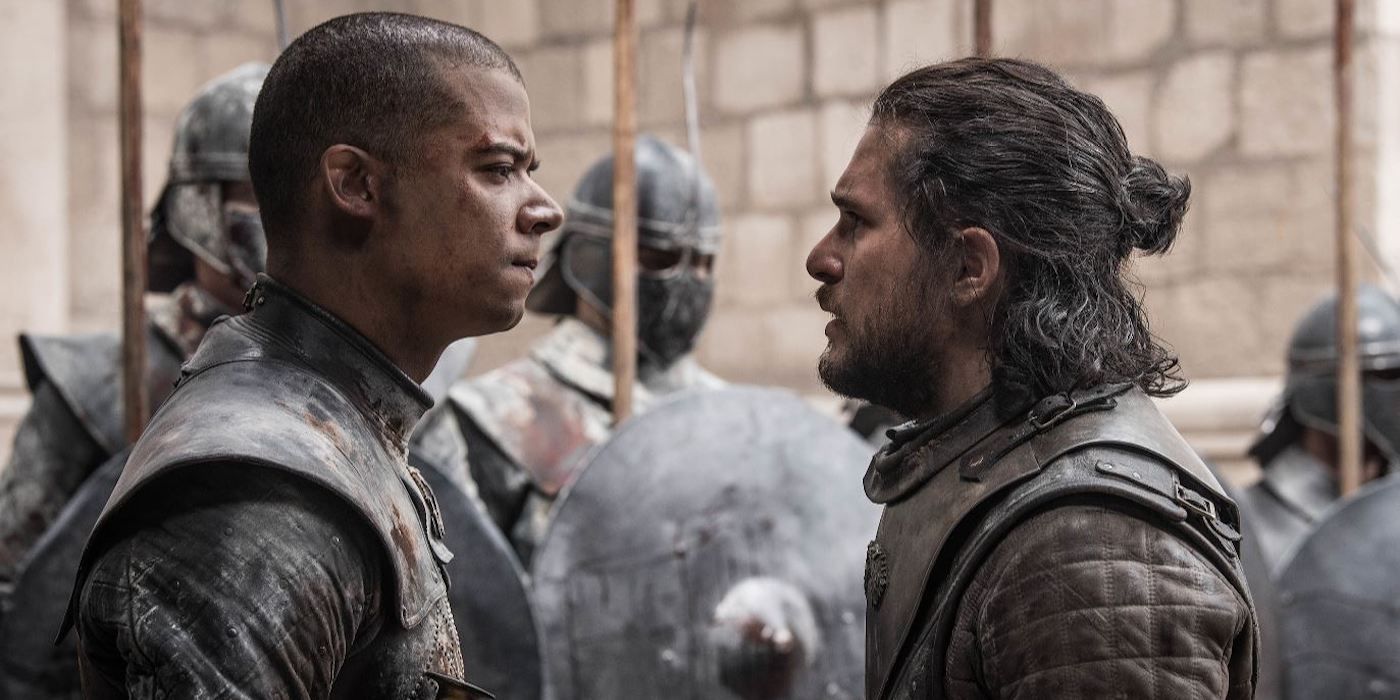 Again, we're left wondering why there's no mention of Aegon at this meeting. There's no reason for Sam, the Citadel and all relevant parties to keep the secret anymore, as the Mother of Dragons is dead and the alliance owes its victory in large part to Jon. The Unsullied and Dothraki, like it or not, should have freed the one true king, as their judgement would have been forfeit. Tyrion doesn't even touch on Aegon's claim, instead opting to nominate Bran as king, with neither Sansa or Arya speaking up to object or even simply end Jon's incarceration.
Ultimately, what was this secret worth? Varys and Tyrion knew he was the rightful heir, and someone everyone would have followed a man who always had what was best for mankind at heart. That's why he sacrificed both the love of his life and part of his humanity, to ensure oppression died with Dany. Jon may not have wanted the throne, and may not have known exactly who to hand the leadership reins to, but he should have been given first refusal.
Fans wanted to see the key stakeholders and policy makers in Westeros react to the truth about Aegon, and it's unforgivable we didn't get to see his moment of glory come to fruition. Keeping everyone none the wiser renders the Aegon arc into wasted potential and totally anti-climactic.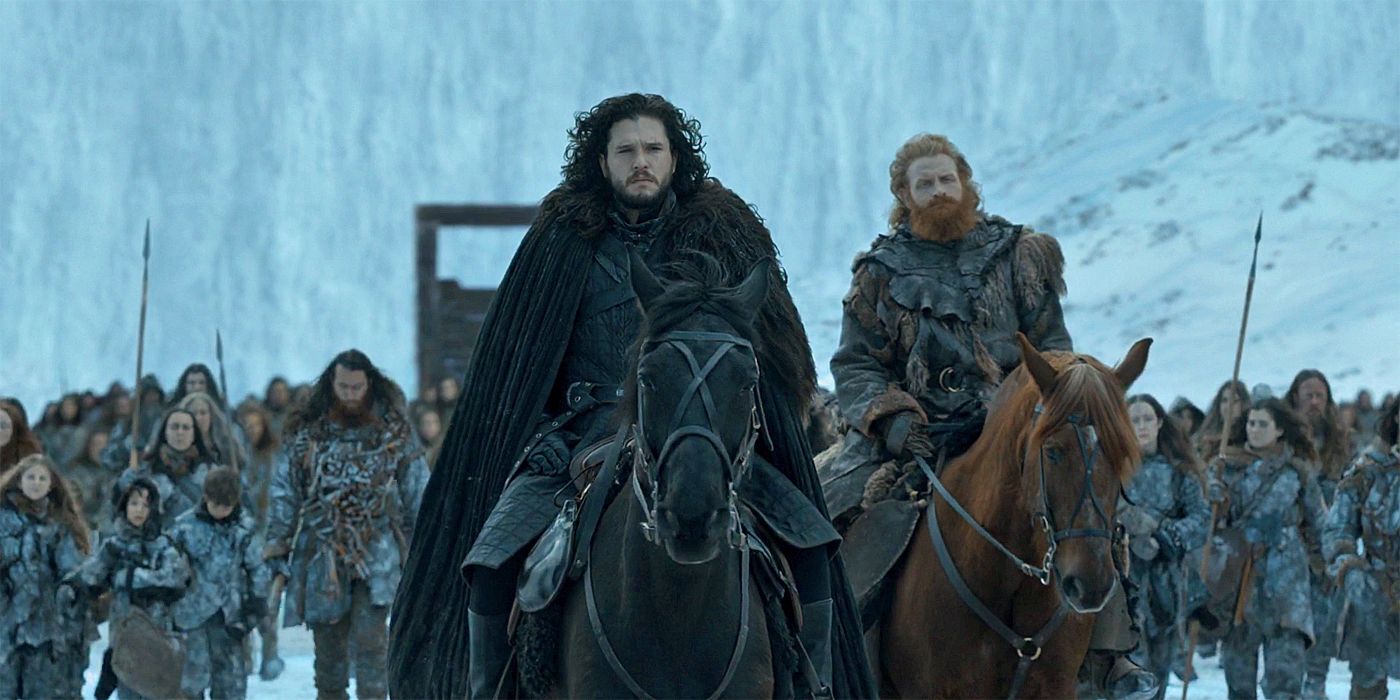 Make no mistake, it wouldn't have just been a crowning moment in terms of Jon reluctantly announcing he was the one meant to inherit the Iron Throne. This was what the entire show was leading to — Jon breaking free from the chains of being a bastard and owning his real name. The latter may seem trivial compared to a kingship, but in the Game of Thrones mythos, a man's name means everything. As the last of his House, Jon simply retiring to the Night's Watch without the world knowing his secret is unfathomable.
For him, it was never about the throne; it was always about being a man of honor and rising up to the challenge as Ned Stark would have wanted. Sadly, the show ended with people of Westeros under the impression everyone with the Targaryen name was mad with power and were merely destroyers and bringers of fire and blood. By revealing Jon's secret, and that he sacrificed everything for the greater good, it would have ensured the wheel wouldn't be broken, but rebuilt based on compassion, empathy and mercy.
Game of Thrones stars Peter Dinklage as Tyrion Lannister, Nikolaj Coster-Waldau as Jaime Lannister, Lena Headey as Cersei Lannister, Emilia Clarke as Daenerys Targaryen, Sophie Turner as Sansa Stark, Maisie Williams as Arya Stark and Kit Harington as Jon Snow.
I'm a former Chemical Engineer. It was boring so I decided to write about things I love. On the geek side of things, I write about comics, cartoons, video games, television, movies and basically, all things nerdy. I also write about music in terms of punk, indie, hardcore and emo because well, they rock! If you're bored by now, then you also don't want to hear that I write for ESPN on the PR side of things. And yes, I've written sports for them too! Not bad for someone from the Caribbean, eh? To top all this off, I've scribed short films and documentaries, conceptualizing stories and scripts from a human interest and social justice perspective. Business-wise, I make big cheddar (not really) as a copywriter and digital strategist working with some of the top brands in the Latin America region. In closing, let me remind you that the geek shall inherit the Earth. Oh, FYI, I'd love to write the Gargoyles movie for Disney. YOLO. That said, I'm on Twitter @RenaldoMatadeen. So holler.
Link Source : https://www.cbr.com/game-of-thrones-jon-snow-secret-worthless/