Game of Thrones Actor Teases the Night King's Final Goal
In a new interview, actor Vladimir Furdik shined some light on what the Night King's ultimate objective might be.
You Are Reading :Game of Thrones Actor Teases the Night Kings Final Goal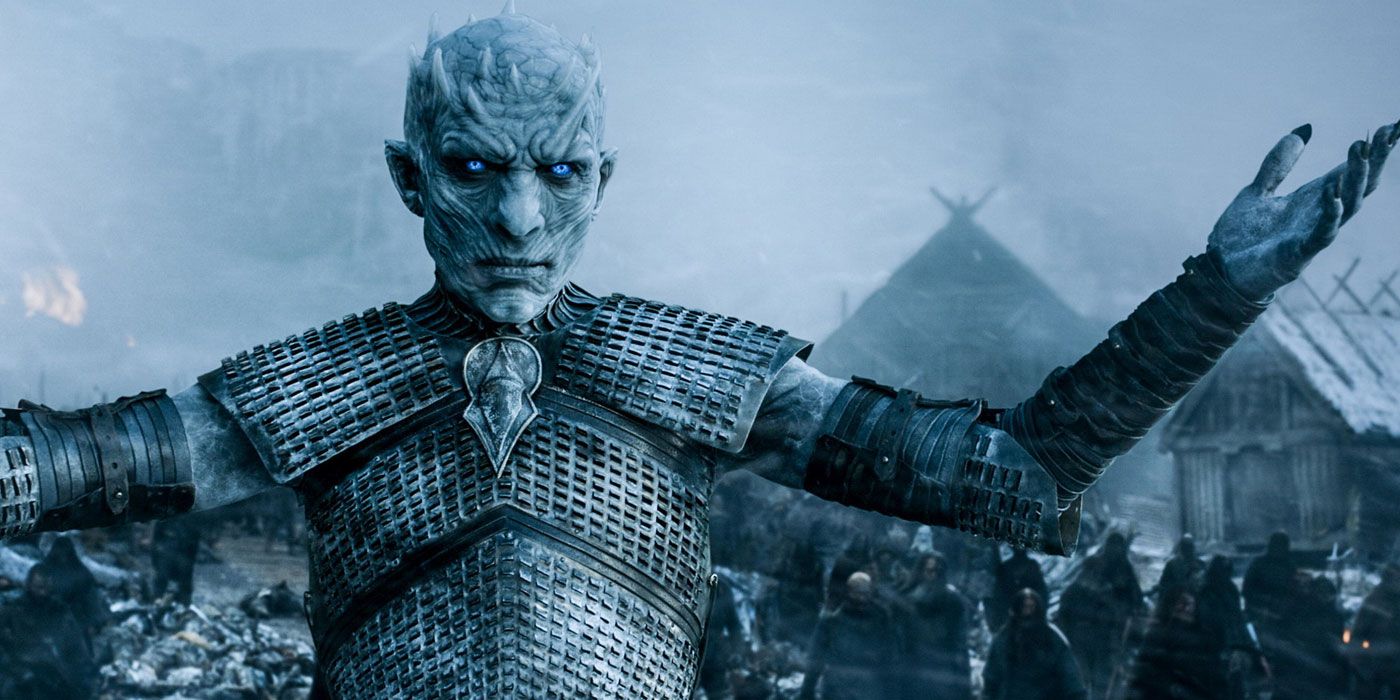 Everyone knows that the undead White Walkers of HBO's Game of Thrones are evil through and through, simply bent on chaos and destruction of the living as they take over Westeros. Their leader, the Night King, could logically be the most evil one of the bunch, but he might have a different, loftier set of goals in mind.
The Night King's actor, Vladimir Furdik, said in an interview that the character has his sights on making one specific kill.
"People will see he has a target he wants to kill, and you will find out who that is," Furdik told SyFy Wire, suggesting that there's some complexity within the monster's hatred. "Somebody made him the Night King. Nobody knows who he was before — a soldier or part of [nobility]. He never wanted to be the Night King. I think he wants revenge."
RELATED: Game of Thrones: The Night King's Greatest Enemy Isn't Jon Snow
However, the actor cautioned audiences about sympathizing with the villain. "Everybody in this story has two sides — a bad side and a good side," said Furdik. "The Night King only has one side, a bad side."
Furdik didn't reveal who his character wants to kill so badly, but he did refer to a scene in the Season 5 episode "Hardhome", in which the Night King looks directly at Kit Harington's Jon Snow and raises his arms. "…There's a similar and even stronger moment between Jon and the Night King this time."
RELATED: Game of Thrones: Kit Harington's Wife Confirms If He Really Spoiled Finale
Of all the characters who will be fighting for the future of their world in the final season, Jon Snow is the most prominent, and he has also arguably done the most to cause trouble for the Night King and his army of mindless minions. Even if he has good odds of being the ultimate target of the Night King's vengeance, it sounds like there may be more to learn about what drives the army of the dead and its leader.
Season 8 of Game of Thrones, the show's final season, will premiere April 14. It will feature six episodes with longer than usual runtimes. The HBO drama stars Peter Dinklage as Tyrion Lannister, Nikolaj Coster-Waldau as Jaime Lannister, Lena Headey as Cersei Lannister, Emilia Clarke as Daenerys Targaryen, Sophie Turner as Sansa Stark, Maisie Williams as Arya Stark and Kit Harington as Jon Snow.
Mira Jacobs was bitten by a radioactive Oxford comma which transformed her into a writer and junior news editor for CBR. She lives in Colorado with a man and a dog and a cat and a bird and a miniature void with eyes. You can drop her a note at [email protected] or find her on Twitter.
Link Source : https://www.cbr.com/game-of-thrones-night-king-final-goal/