Gal Gadot Kept Her Wonder Woman 1984 Armor
Wonder Woman 1984 star Gal Gadot shared on Instagram that she kept her Golden Eagle armor, displaying its helmet in her home as a message of hope.
You Are Reading :Gal Gadot Kept Her Wonder Woman 1984 Armor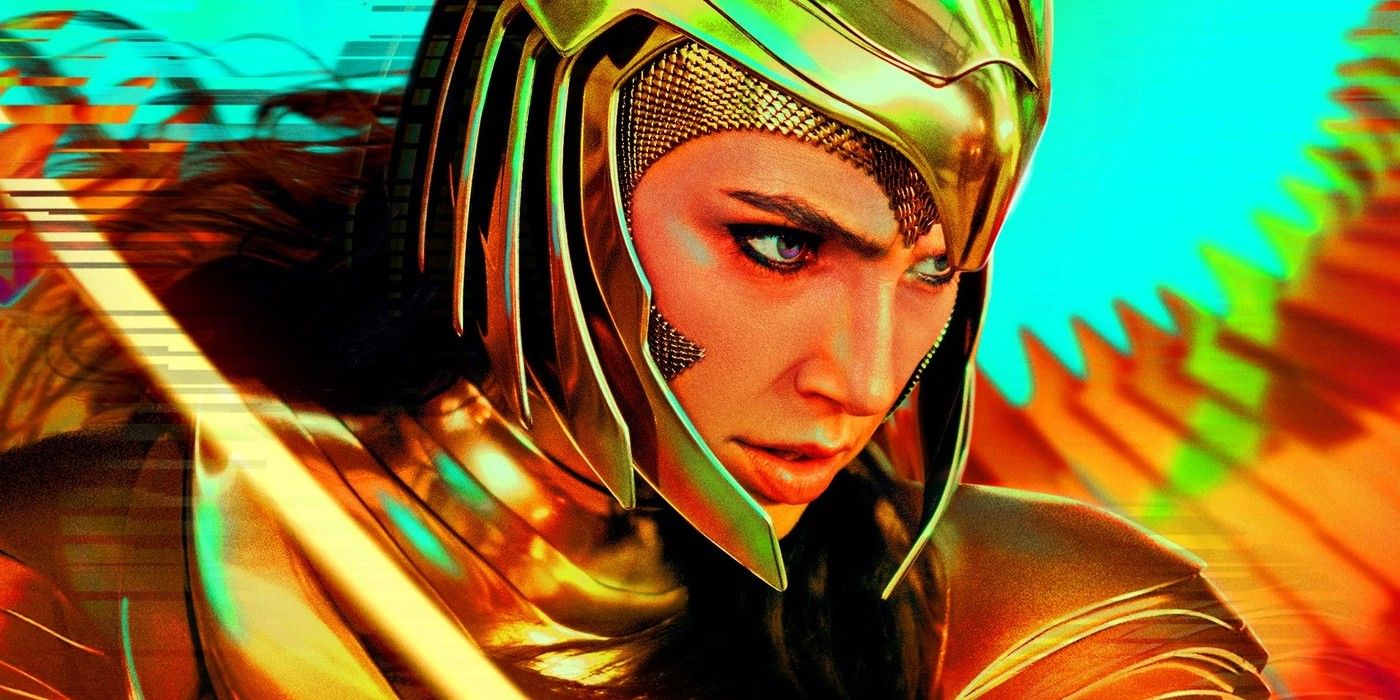 Gal Gadot revealed she kept the helmet she wore as Wonder Woman in the latest DC Extended Universe (DCEU) film, Wonder Woman 1984.
Gadot posted a picture of the golden helmet, sitting on an all-black mold of her head, on her Instagram account last week. "I don't usually have movie memorabilia lying around my house, but this one is so special for me I just had to put it on display," she wrote in the caption.
A post shared by Gal Gadot (@gal_gadot)
"I won't spoil it for you but it's a symbol of strength, of legacy, of hope, I love having it with me to remind me of all that," she added.
The helmet is a feature of Diana Prince/Wonder Woman's Golden Eagle armor, which plays a big role in Wonder Woman 1984. In comic lore, Diana Prince first wore the Golden Eagle armor in 1996's Kingdom Come by Mark Waid and Alex Ross. The armor was gifted to her by fellow Amazon Pallas and was crafted to withstand gunfire and most forms of attack.
Earlier this year, the armor's designer Lindy Hemming compared the Golden Eagle armor to Batman's Batsuit. "An armadillo-like articulation means that the person can move and twist and turn, and it will return to its previous position," she said at the time. "Having said that, it was not pleasant to wear — and no armor of any kind is pleasant to wear!" Hemming also explained that, when crafting the armor, director Patty Jenkins wanted Wonder Woman's wings to become a "one-woman formation of shields, so no one can attack her."
Gadot's revelation about keeping the Golden Helmet came almost two weeks after Warner Bros. dropped a series of posters inspired by the film. The brightly-colored posters featured close-up shots of Kristen Wiig's Cheetah, Pedro Pascal's Maxwell Lord and Chris Pine's Steve Trevor and Wonder Woman. In the Wonder Woman character poster, the Golden helmet and chainmail take center stage.
It was previously revealed that Wonder Woman 1984 is set during the Cold War, several decades after the events of 2017's Wonder Woman. The film follows Gadot's Diana Prince going head-to-head with corrupt media mogul Maxwell Lord and her friend Barbara Ann Minerva/Cheetah. The film will also see Diana reuniting with love Steve Trevor, who was presumed dead at the end of the first film.
Directed and co-written by Patty Jenkins, the film stars Gal Gadot, Chris Pine, Kristen Wiig, Pedro Pascal and Natasha Rothwell. Wonder Woman 1984 debuted theatrically in international markets starting on Dec. 16 and arrives in theaters and on HBO Max on Dec. 25 within the U.S.
Link Source : https://www.cbr.com/gal-gadot-kept-wonder-woman-1984-armor/