EXCLUSIVE: Mayor Good Boy Takes Office in Random House's New OGN Series
Random House's new Mayor Good Boy series by Dave Scheidt and Miranda Harmon sends the dog in office on a mission to make the world a better place.
You Are Reading :EXCLUSIVE Mayor Good Boy Takes Office in Random Houses New OGN Series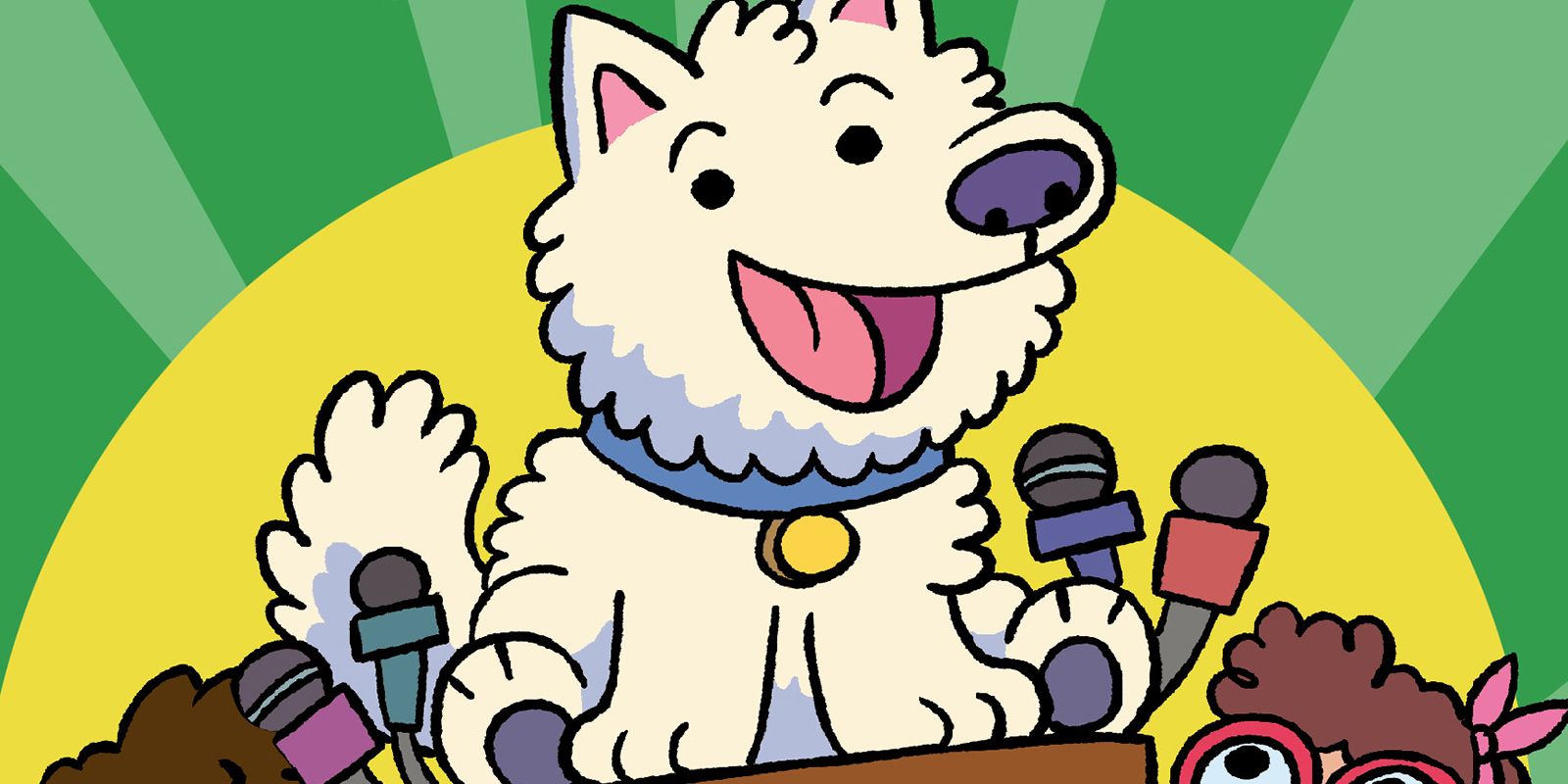 This August, Mayor Good Boy will put a dog in office. In the upcoming graphic novel series by writer Dave Scheidt and artist Miranda Harmon, Mayor Good Boy hopes to make good on his campaign promise to bring fun and kindness to all the residents of Greenwood. However, some citizens don't want to see him fulfill his duties, which spells trouble for the mayoral pooch and his pals.
According to the official description for Mayor Good Boy's first installment,
There's a new dog in town! Finally Greenwood gets the mayor they've been waiting for–Mayor Good Boy! In this graphic novel, a very good dog is going to save his town, one hilarious try at a time.
The votes are in and the new mayor is… A DOG?! This dog will do more than shake paws. Mayor Good Boy is here to help Greenwood become a town filled with kindness, starting with fetching help for the local zoo. With foes around every corner trying to put a stop to Mayor Good Boy's campaign of fun, are there cheese snacks and belly rubs in his future? Or will the whole town suddenly have a flea problem?
In the hilarious Mayor Good Boy graphic novel series, everyone can make the world a better place, whether you're a human or a dog.
"Mayor Good Boy is the kind of friend I wish I had growing up," Scheidt shared. "He would do anything for the people he loves and believes in you even when you feel like no one else will. His biggest strength is his heart and nothing makes him happier than helping others. I think we could also use a friend like that nowadays."
"Mayor Good Boy has this amazing gift of showing kids they can help change the world," he added. "They don't have to wait till they get older to help those around them. I think the world and comics in general could use a lot more kindness. I hope it makes kids laugh but also helps them find their place in this scary world."
"Mayor Good Boy is great because he always finds a way to save the day," Harmon agreed. "He's optimistic and sees the best in everyone, but he doesn't always have all the answers. Mayor Good Boy can be vulnerable like everyone else, but he has great friends who can help! I think that asking for help is a great quality in a leader."
"I also love that he truly cares about his town and his constituents, and will do everything he can for them," she said. "And even though he works hard, he knows how to have fun! He throws great parties and appreciates good food, which I can relate to. Also he is adorable."
Scheidt and Harmon also previewed what's to come from Mayor Good Boy and his friends as the series continues. "Each book does have a sort of central theme but the main message of our books is still centered on kindness and community action," Scheidt explained. "I think it can be very daunting seeing so many bad things happen around the world (especially for kids) and feel sort of powerless to stop them. Helping people in your community and being nice isn't hard! You can really make a difference in someone's life even with simple gestures. There are so many things kids can do to help make their neighborhood a better place. Being nice is sick!"
"In Book 2, I can say that Mayor Good Boy's world gets bigger, and we learn more about his past! There are a lot of fun adventures (and pizza) coming up, but the message at the core is: kindness is cool, and even when scary things happen, we all have the power to look out for each other," Harmon teased.
Random House's Mayor Good Boy by Dave Scheidt and Miranda Harmon goes on sale Aug. 31. An exclusive preview of the graphic novel appears below.
Link Source : https://www.cbr.com/mayor-good-boy-ogn-series-random-house/