Evil Captain Marvel Targets the First Avenger on Her Kill List
Captain Marvel breaks bad and sets her evil sights on a member of Earth's Mightiest Heroes.
You Are Reading :Evil Captain Marvel Targets the First Avenger on Her Kill List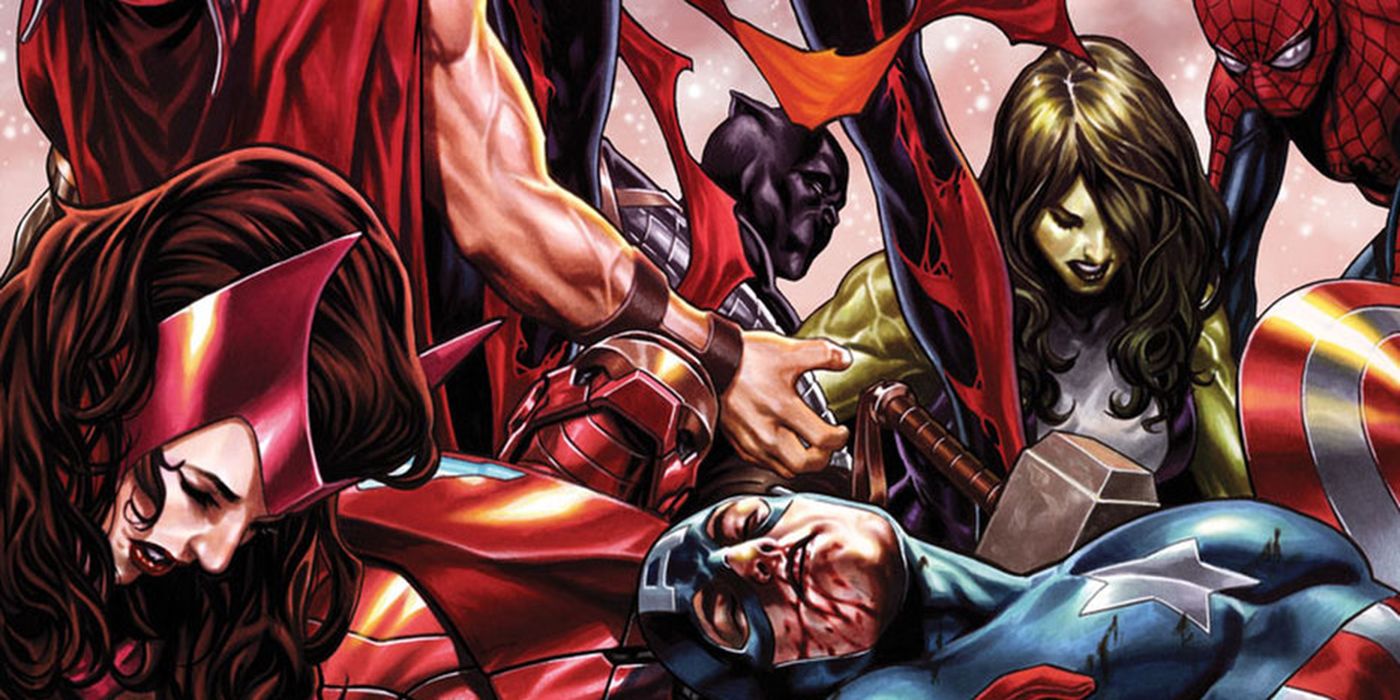 WARNING: The following article contains spoilers for Captain Marvel #12 by Kelly Thompson, Lee Garbett and Tamra Bonvillain, on sale Wednesday, Nov. 20.
Carol Danvers is about to break bad. After seeing her reputation tarnished by the mysterious Star, Captain Marvel is about to embark on a deadly mission beginning in Captain Marvel #12. "The Last Avenger" will see Earth's Mightiest Heroes face off against one of their own when Captain Marvel takes a dark turn.
The reason for Captain Marvel's change in attitude is a mystery heading into "The Last Avenger," but she's taking no prisoners in her attempt to kill each and every Avenger that stands in her way. The only question is which hero is first on Captain Marvel's Kill List?
The answer to that question is revealed in a preview of Captain Marvel #12. It begins with Carol Danvers rocketing towards Earth from outer space. Her destination is Avengers Mountain, where we find Thor on ice duty. Of course, the new King of Asgard finds this task beneath him, but he is going to be interrupted anyway when Captain Marvel makes an explosive entrance.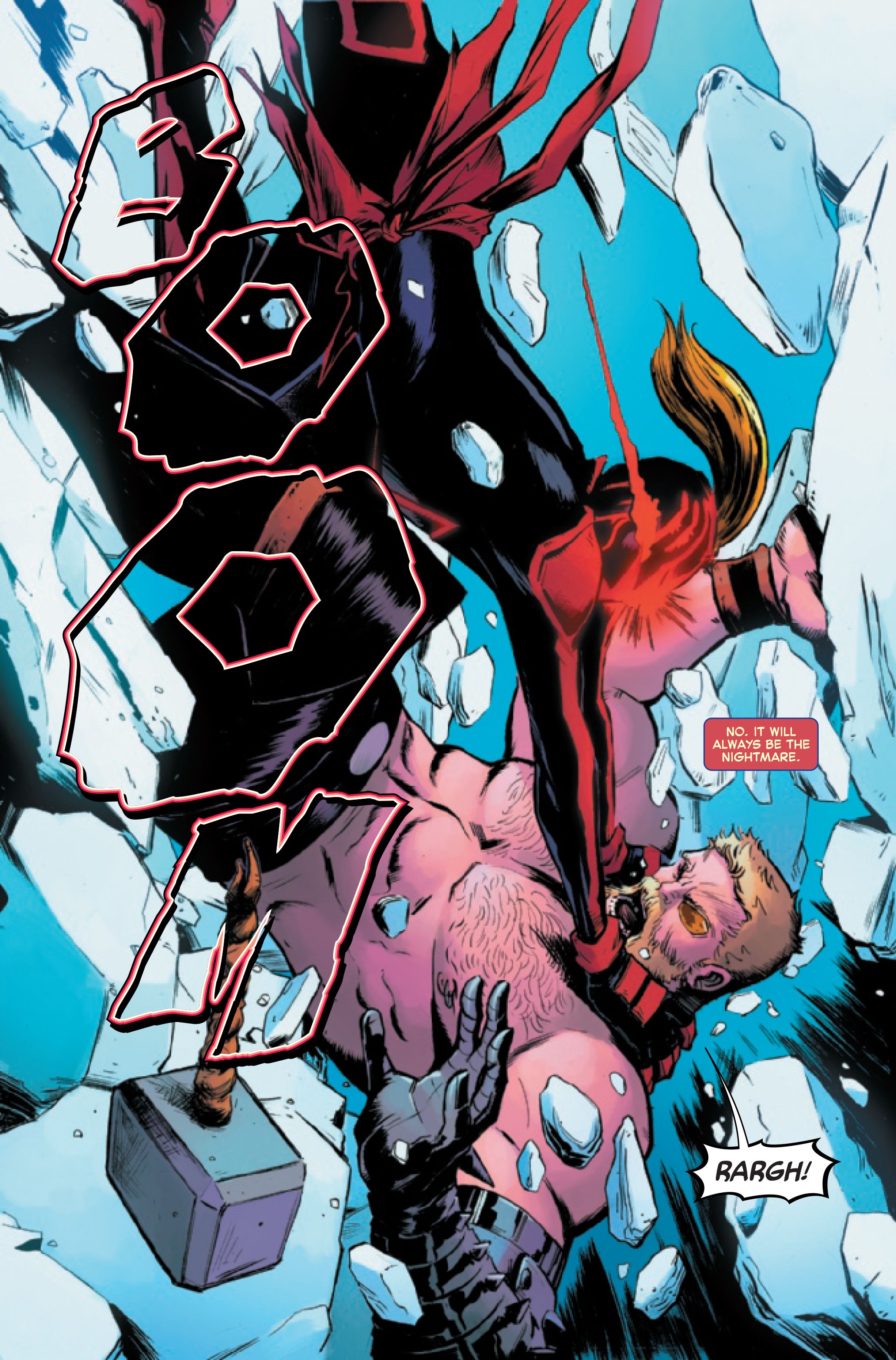 Thor is arguably the strongest Avenger, so it appears Captain Marvel is starting her hunt at the top of the superhero food chain. Carol Danvers dons a darker version of her Captain Marvel costume, with a matching facemask helmet covering her head. With her Captain Marvel's identity a secret, Thor is unaware of exactly who is attacking him. Captain Marvel immediately gets the upper hand, sending Thor flying into a nearby mountain with an energy blast.
However, Thor looks to even the odds by calling Mjolnir back to his outstretched hand. The God of Thunder was recently reunited with his magical hammer in the finale of War of the Realms, when it was reformed inside of a raging storm in the center of the sun. Carol realizes she is in trouble if Mjolnir reaches Thor, as the Captain Marvel #12 preview ends with her showing frustration at the upcoming turn of events.
It will be interesting to learn what has brought this darkness out of Captain Marvel. Of course, this will be part of the appeal of "The Last Avenger" story arc, as Captain Marvel targets her fellow Avengers until she is victorious. Can she really fight her way through Earth's Mightiest Heroes, with the likes of Thor, Captain America and She-Hulk standing in her way? We're about to find out.
Link Source : https://www.cbr.com/captain-marvel-thor-avengers-kill-list/