Dragon Ball Z: The 10 Best Episodes Of The Saiyan Saga (According To IMDb), Ranked
This saga brought in a new age of the Dragon Ball story, giving us stronger foes, flashier techniques, and higher stakes.
You Are Reading :Dragon Ball Z The 10 Best Episodes Of The Saiyan Saga (According To IMDb) Ranked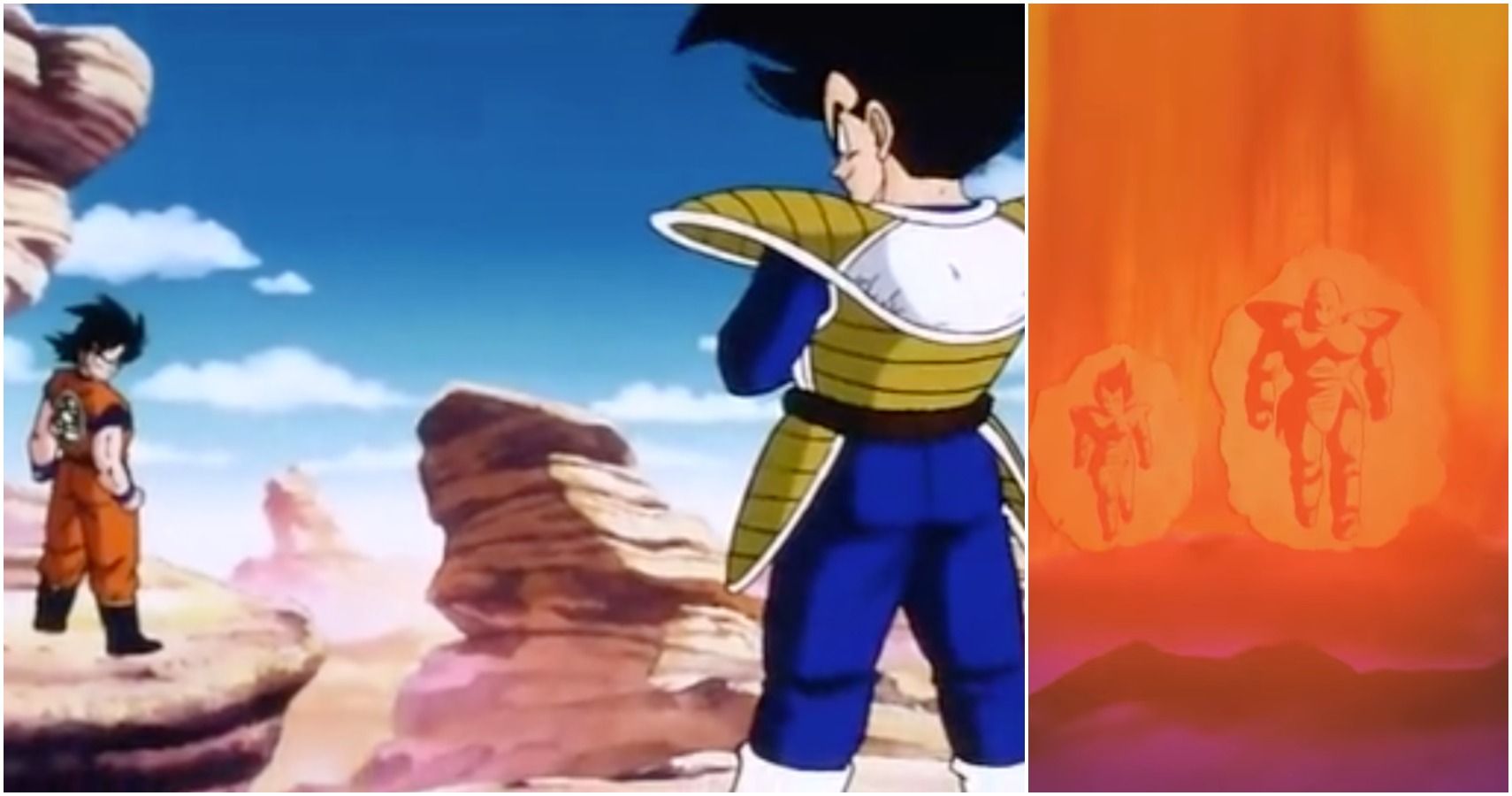 Picking up right where the original Dragon Ball left off, Dragon Ball Z gave us a version of Goku after he'd settled down for a few years as a new husband and father. After defeating King Piccolo, the young warrior had it relatively easy for a few years until his older brother Raditz arrived. The first few episodes following Goku's and the Z-Fighters's struggle against invaders from Planet Vegeta, known as the Saiyan Saga, changed our entire understanding of Goku's origin.
It was in these episodes that we learned that Goku was actually one of the last surviving members of the Saiyan race and that the other remaining members were coming to not only destroy the Earth, but kill Goku if he refused to join them. This saga brought in a new age of the Dragon Ball story, giving us stronger foes, flashier techniques, and higher stakes. These episodes are so far behind us that most fans might've already forgotten what exactly went down in some of them, which is why we decided to take a trip down memory lane to remind you of some of the Saiyan Saga's best episodes. Thank us later when you decide to binge-watch them all.
10 "The World's Strongest Team" (7.7)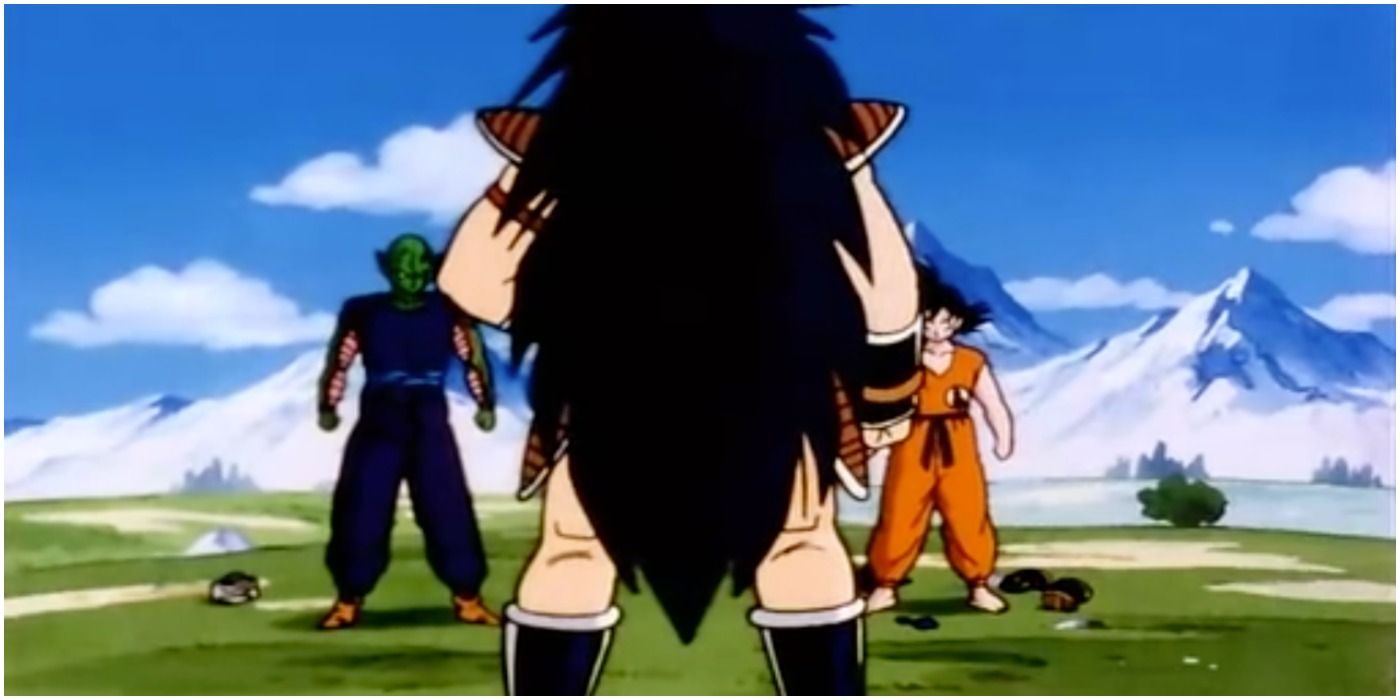 This episode marked the first time we got to see some serious fighting in Dragon Ball Z. Fans were stunned to see Piccolo actually reaching out to Goku for help to defeat Raditz, but this episode showed us just how much of a monster even a lower-class Saiyan warrior was.
Raditz premiered his Double Sunday towards the end of the episode, which not only decimated the land but left Piccolo without an arm (although we saw in later episodes that this wasn't the end of the world for him). This episode truly ended on a cliffhanger, and without a handy transformation for Goku to turn to, fans can't remember a time where they truly felt just as worried for their favorite Saiyan.
9 "The Return of Goku" (7.7)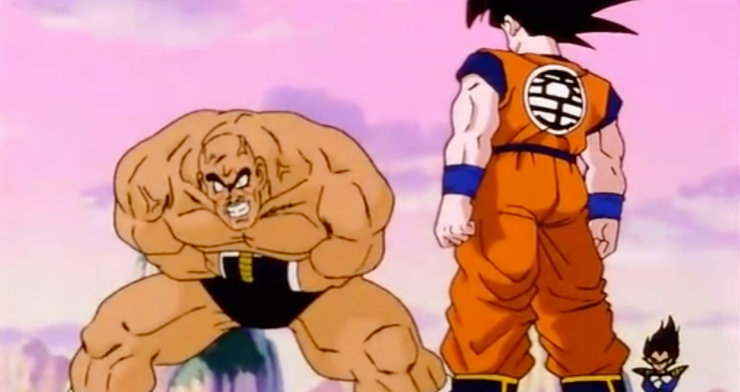 Watching Nappa have his way with the Z-Fighters was definitely one of the hardest things we've ever had to watch. After witnessing the gruesome training they'd done in preparation to face the Saiyans, they were all reduced to insects when faced with Nappa's power.
After Piccolo was killed, all hope seemed lost, since we knew Gohan and Krillin wouldn't stand a chance on their own, but just as we expected, Goku arrived at the last second in style. He possessed newfound confidence in his abilities as he stood before Nappa, but as the credits rolled, we all wondered if that confidence was actually justified. Spoiler alert: it definitely was!
8 "Vegeta… Saiyan Style!" (7.7)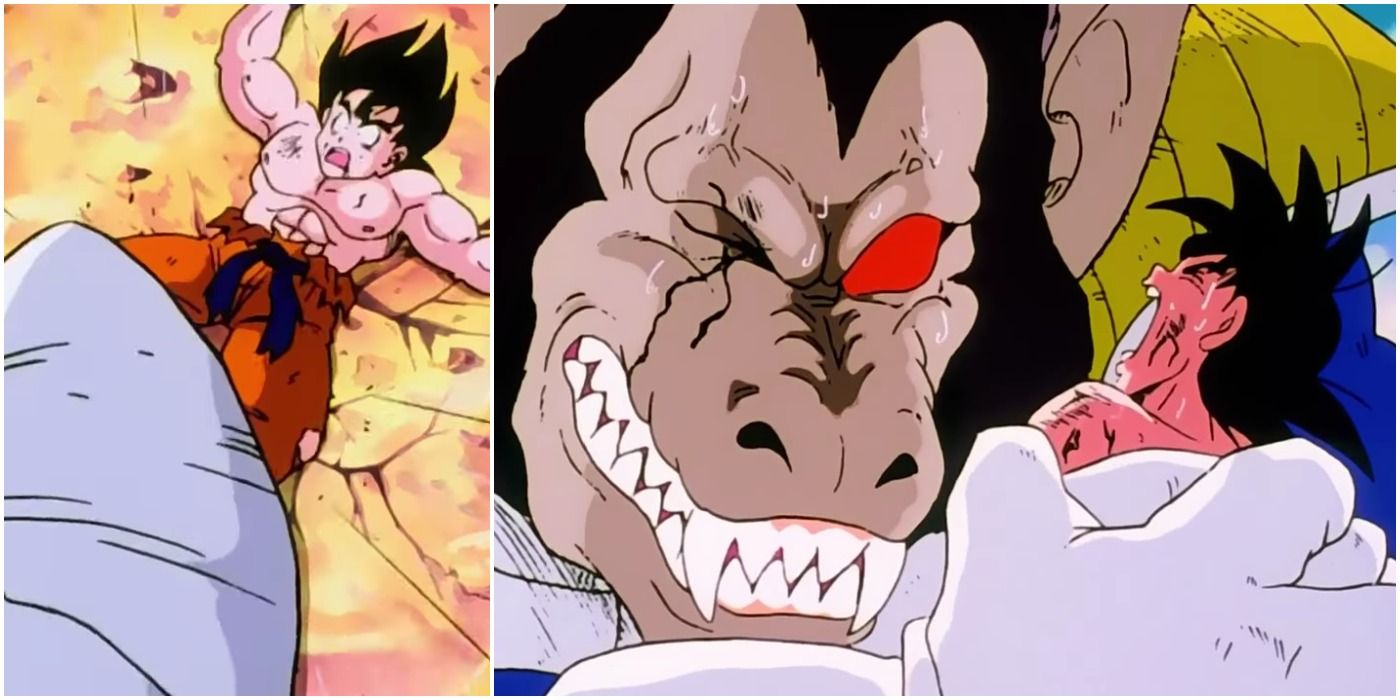 After Vegeta transformed into a Great Ape, Goku didn't stand a chance against him. This episode made us all wonder if Goku would be going straight back to King Yemma's after he was just revived.
It ended on a terrible cliffhanger with Goku caught between Vegeta's burly ape hands, but loyal fans know that future episodes marked the last time anyone would ever say that phrase.
7 "Gohan's Hidden Powers" (7.8)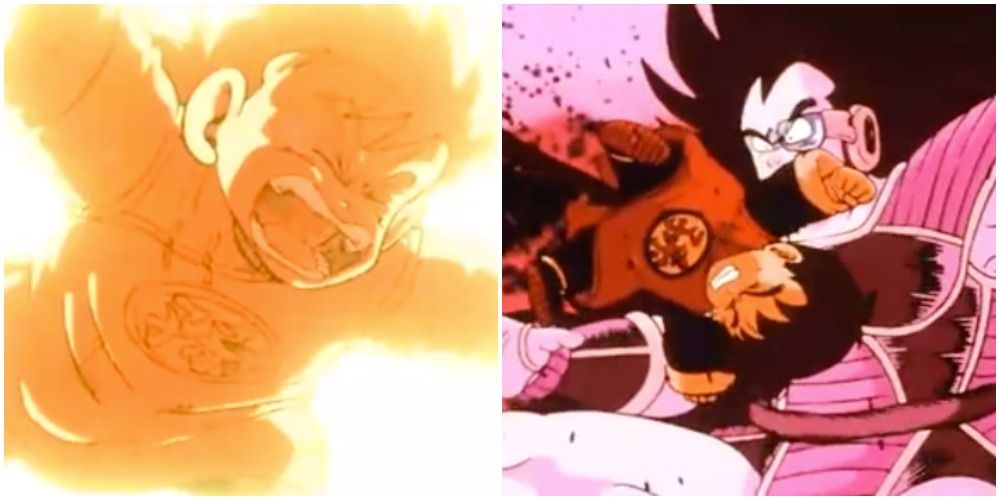 Gohan's hidden power had been teased since the very first episode of Dragon Ball Z, but it was in this episode that we actually got to see it in action.
After enraging Gohan, Raditz got that iconic headbutt that so many remember as the first time Gohan truly took a stand against an enemy in the series. Under normal circumstances, family should never fight but this is one family feud that has our full support!
6 "Goku Strikes Back" (7.8)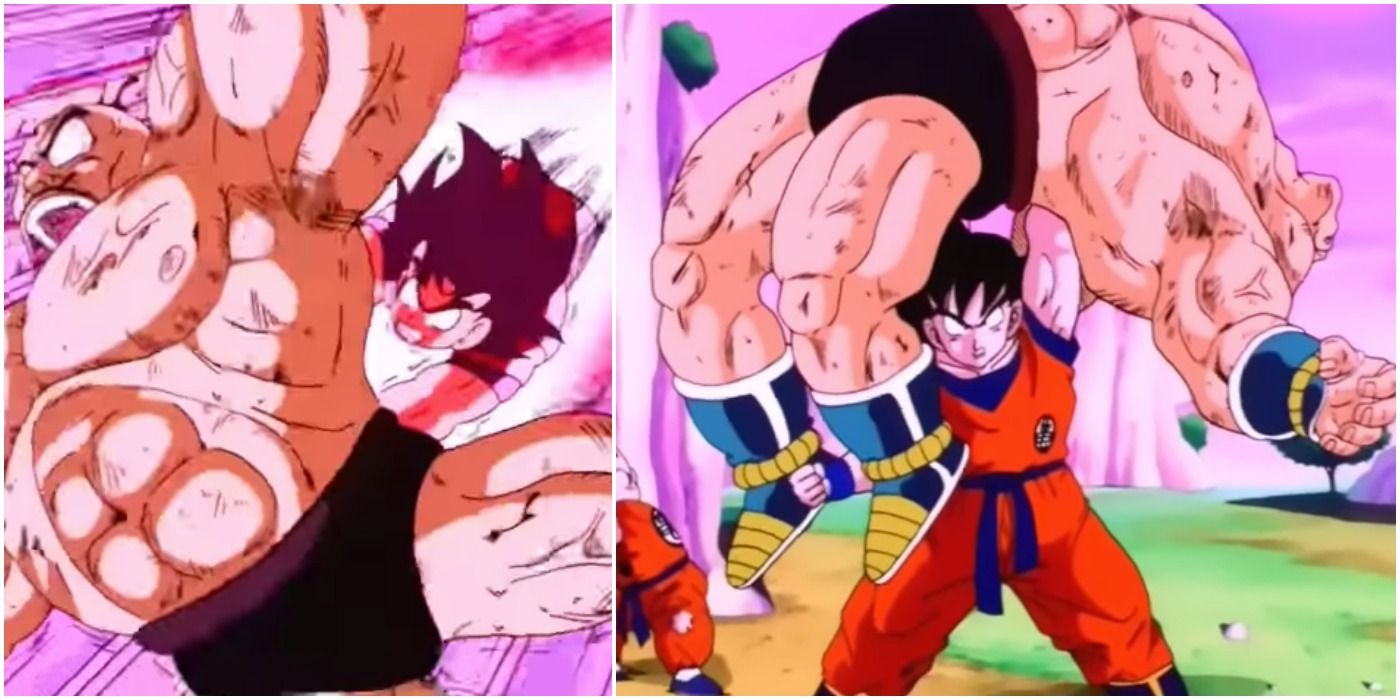 After seeing Nappa having his way with the Z-Fighters, we enjoyed seeing Goku kick him around the battlefield for a bit. Of course, the highlight of this episode was the debut of Goku's Kaio-ken, which he used to cripple Nappa in order to save his friends.
After Nappa's defeat, Vegeta responded by blowing him up, which gave us our first glimpse of just how heartless Vegeta was. When fans point to some of Vegeta's most heinous acts, this episode never fails to come up.
5 "Goku's Unusual Journey" (7.8)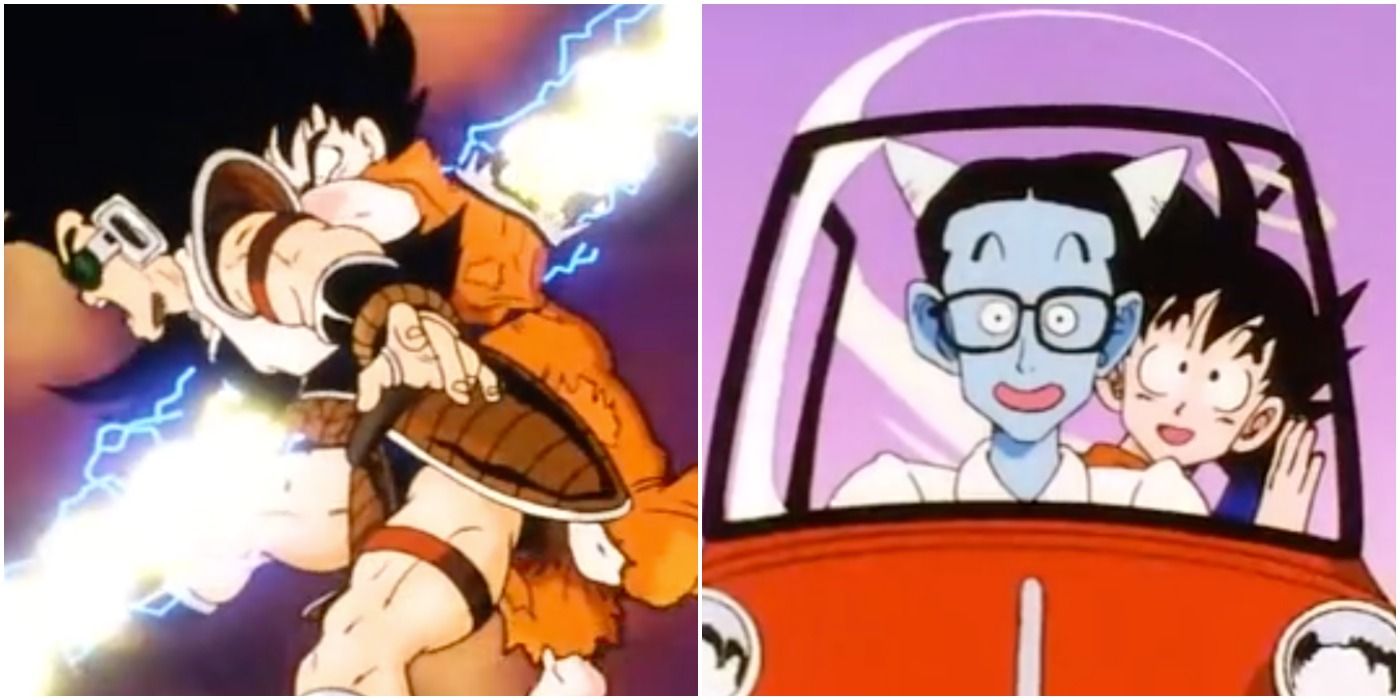 For its time, Dragon Ball Z did some truly remarkable things that really shook up storytelling. Killing off the main character within the first few episodes was one of them. Left with no other option, Piccolo was forced to kill both Raditz and Goku with his Special Beam Cannon, marking Goku's first, but not last, death.
It was in this episode that Goku began his long trek across Snake Way to meet King Kai. Unfortunately, Goku couldn't skip this step just like many fans skipped the filler episodes detailing every notable step of this journey.
4 "Stop Vegeta Now!" (7.8)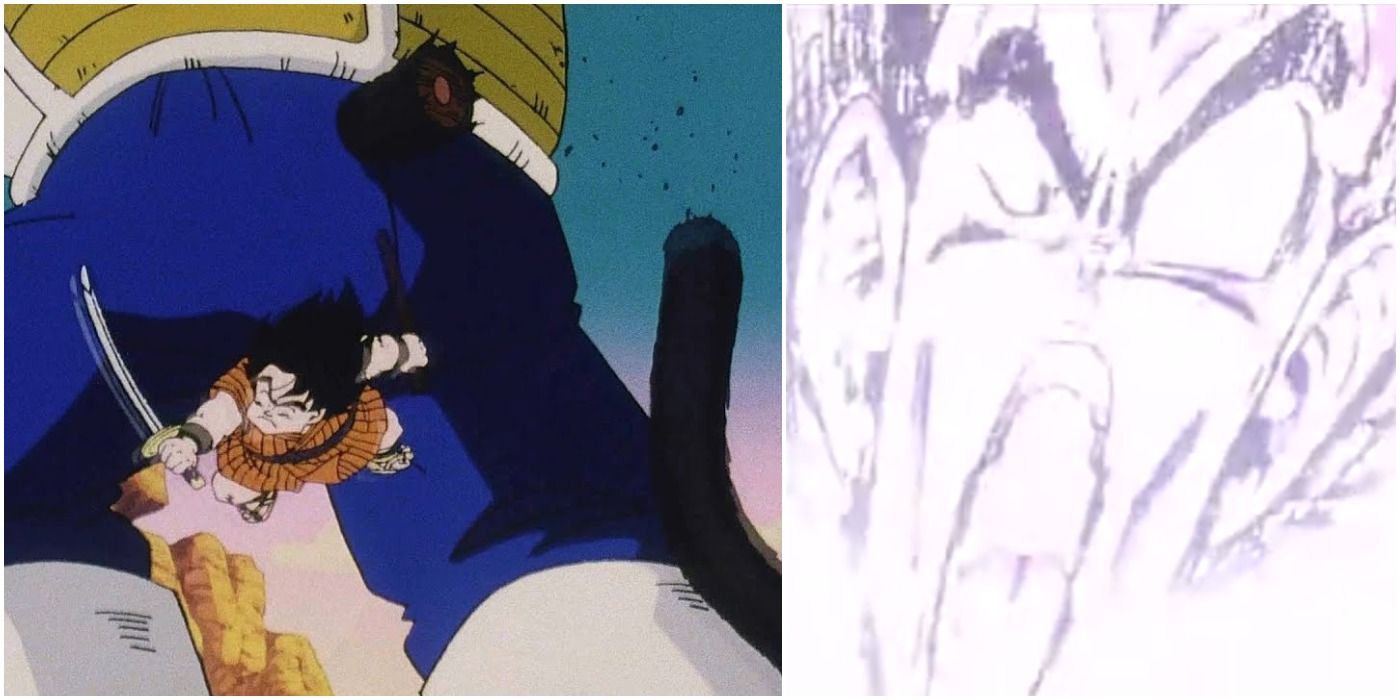 This episode marked when Vegeta lost his tail for good, and was arguably the last time Yajirobe actually did something useful for the rest of the series. Unfortunately, Goku was still left battered by Vegeta's Great Ape assault, leaving Gohan to take his father's place in a battle that he was clearly outmatched in.
This episode is most likely rated so high, however, because it's the first time fans got to see the Spirit Bomb in action. Goku, unable to even sit up straight, passes the Spirit Bomb to Krillin, who must fire it at Vegeta, but when Vegeta manages to avoid it, Gohan redirects it, sending Vegeta into orbit. Fans watching this episode when it first premiered most likely thought the battle was over. Boy, were they wrong.
3 "Tien Goes All Out!!" (7.8)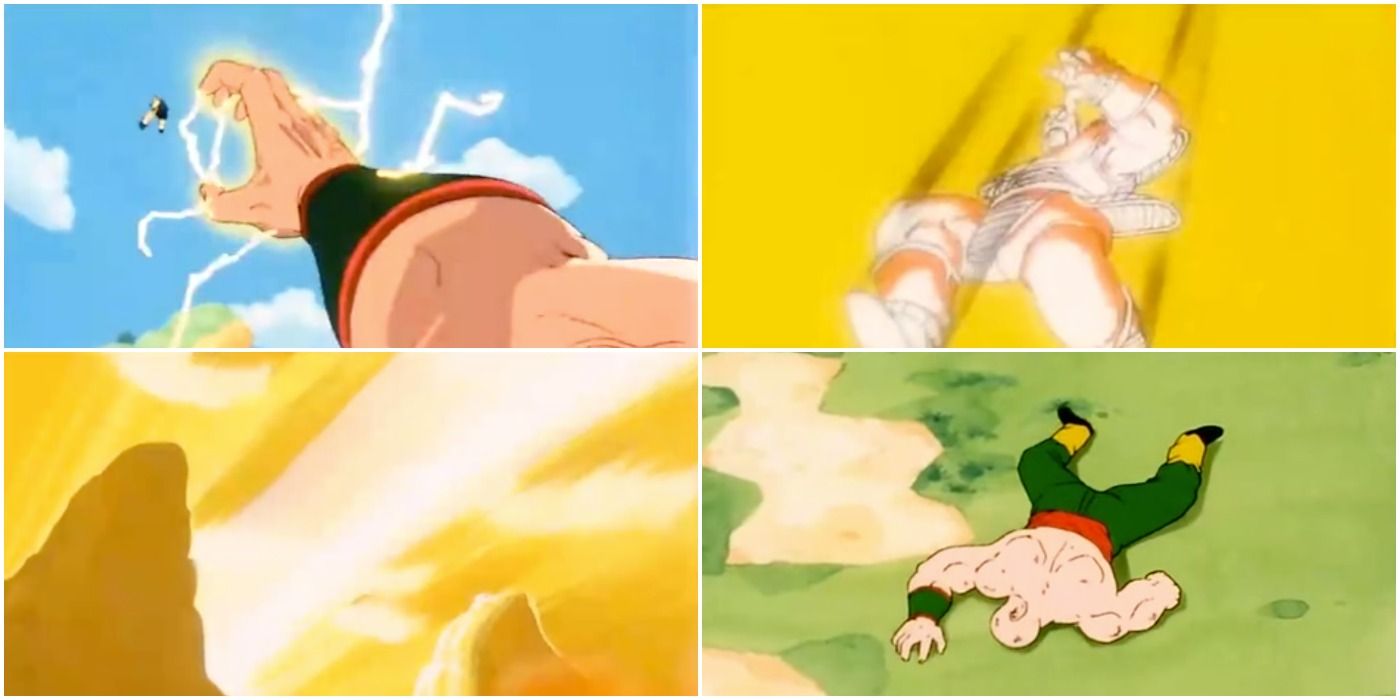 Tien doesn't get the credit he deserves. Back in the days of Dragon Ball and Dragon Ball Z, he was one of the strongest Z-Fighters around, and he had more heart than any other human, Krillin included. Not only were fans reminded of just how strong the bromance between Tien and Chiaotzu was, but Tien goes out with a bang, unleashing a spectacular Spirit Tri-Beam that even stuns Vegeta.
At the end of the day, the attack barely even scratched Nappa, once again proving just how durable Saiyans were. The saddest thing about this episode was that if only Nappa hadn't seen the attack coming, it most likely would've worked (according to Vegeta). If only Tien could've been a bit more subtle when he attacked.
2 "The Battle Ends" (7.9)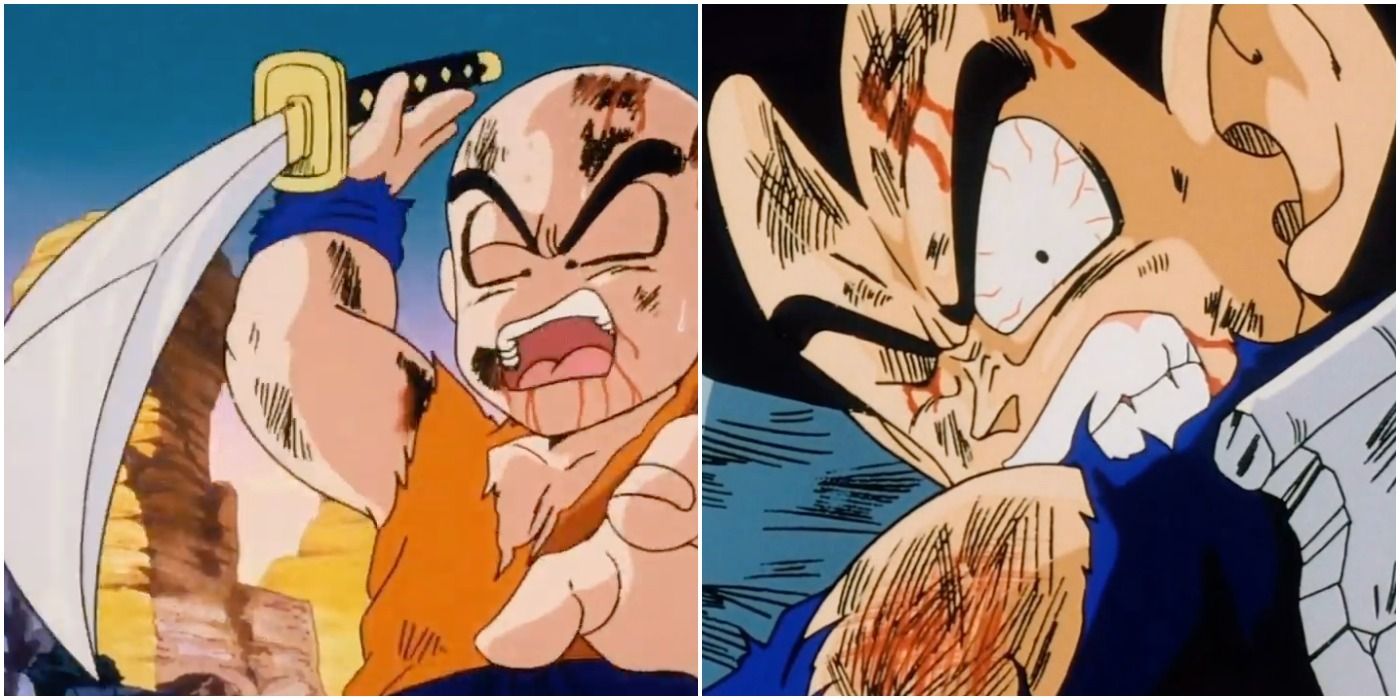 The battle against Vegeta was more complicated than just a duel between Goku and Vegeta. Like most Dragon Ball Z fights, it was messy and fragmented, and when Goku failed, it was up to his friends to help him take down the strongest opponent he'd ever faced. While Goku's Spirit Bomb did manage to weaken him, the Saiyan prince did have a good amount of energy left to finish everyone off, but when Gohan managed to transform into a Great Ape, Vegeta found himself crushed without the energy left to stand.
This episode surprised us all, with Goku deciding to spare Vegeta at the last second despite, although between he and Nappa, Vegeta hadn't killed any Earthlings at that point. Ironically, he'd begin to rack up an Earthling body count as the series went on.
1 "Goku vs. Vegeta… A Saiyan Duel" (8.0)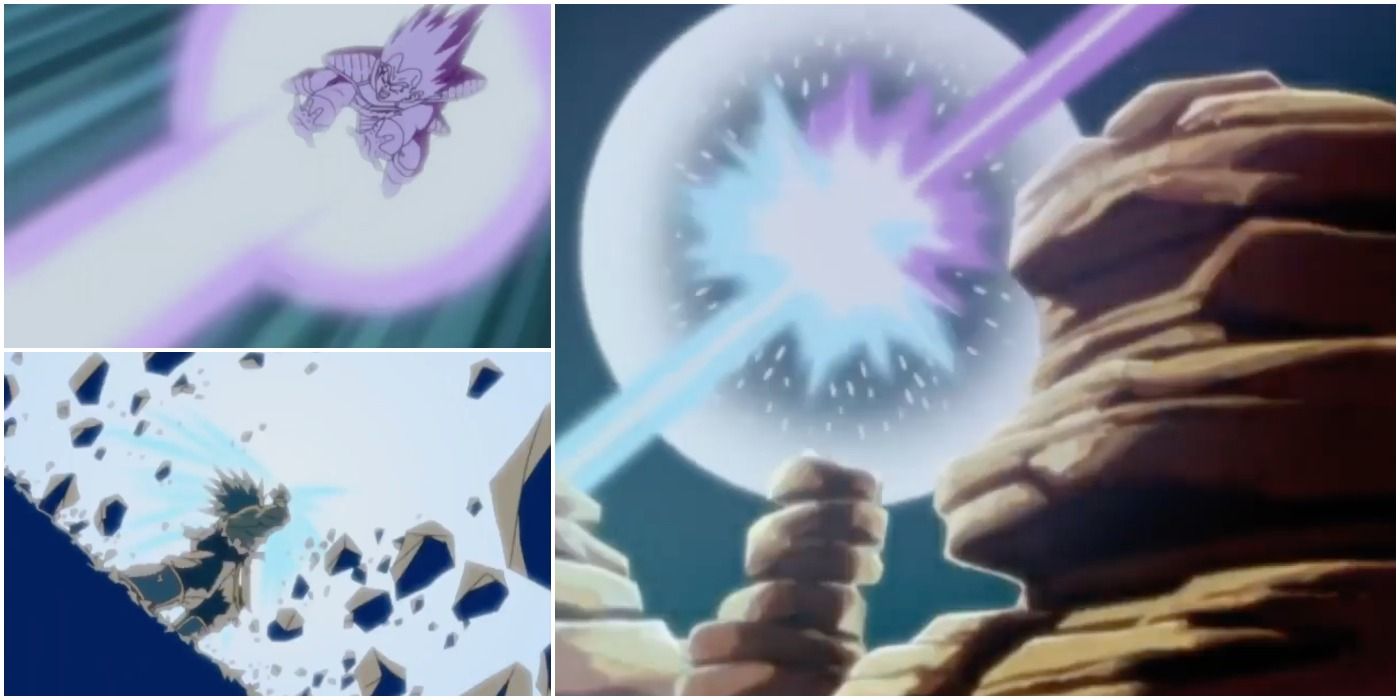 Most notably, the battle between Goku and Vegeta gave us the first-ever beam struggle, which became a staple of the franchise, pitting Goku's iconic Kamehameha against Vegeta's planet-destroying Galik Gun. This episode also showed us just how useful of an addition the Kaio-ken was to Goku's arsenal, allowing him to get the jump on Vegeta when his base power alone wasn't cutting it. Vegeta would later reference this fight during their rematch during the Buu Saga as the moment when his inferiority complex began to develop.
Unfortunately, Vegeta just had to be a sore loser and bust out that Great Ape transformation. Still, up until that point, we can arguably say that this episode brought us one of the most iconic fights in all of anime, setting Dragon Ball Z off to a great start.
Link Source : https://www.cbr.com/dragon-ball-z-tsaiyan-saga-best-episodes/