Doom Patrol Live-Action Series Ordered By DC Universe
Spinning out of the live-action Titans series, DC Universe has ordered Doom Patrol from Berlanti Productions and Warner Bros. Television.
You Are Reading :Doom Patrol LiveAction Series Ordered By DC Universe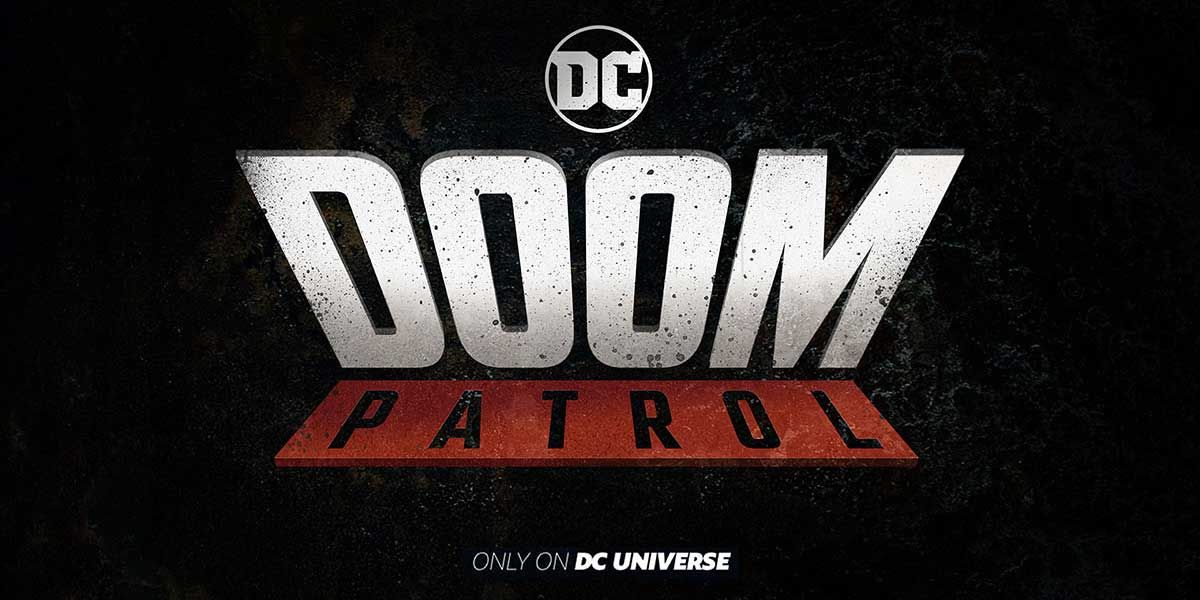 Less than two weeks after announcing James Wan's Swamp Thing, Warner Bros.' DC Universe digital service has added another live-action series to its rapidly expanding slate: Doom Patrol.
Based on the team of super-powered misfits introduced in 1963 by Arnold Drake, Bob Haney and Bruno Premiani, the series will spin out of the events of the live-action Titans, which will feature the Doom Patrol in its fifth episode.
RELATED: Titans Set Photo, Videos Reveal New Look At Robin, Hawk & Dove
It's notable the synopsis mentions a key role for Cyborg, a fan-favorite member of the Titans, who's not been previously mentioned in relationship to that upcoming series. Whether that means Cyborg will be added to the Titans cast later in its first season or introduced as part Doom Patrol remains to be seen.
Doom Patrol is a re-imagining of one of DC's most beloved group of outcast Super Heroes: Robotman, Negative Man, Elasti-Girl and Crazy Jane, led by modern-day mad scientist Dr. Niles Caulder (The Chief). The Doom Patrol's members each suffered horrible accidents that gave them superhuman abilities — but also left them scarred and disfigured. Traumatized and downtrodden, the team found purpose through The Chief, who brought them together to investigate the weirdest phenomena in existence — and to protect Earth from what they find. Part support group, part Super Hero team, the Doom Patrol is a band of super-powered freaks who fight for a world that wants nothing to do with them. Picking up after the events of Titans, Doom Patrol will find these reluctant heroes in a place they never expected to be, called to action by none other than Cyborg, who comes to them with a mission hard to refuse, but with a warning that is hard to ignore: their lives will never, ever be the same.
It's also worth pointing out that Robotman, Negative Man, Elasti-Girl and Dr. Niles Caulder, founding members of Doom Patrol already earmarked to appear on Titans, will be joined in this series by Crazy Jane, introduced in the comics in 1989 by Grant Morrison and Richard Case. There's no indication from the announcement whether the actors cast in the Doom Patrol roles for Titans — Bruno Bichir as Dr. Niles Caulder, April Bowlby as Elasti-Girl, Jake Michaels as Robotman and Dwain Murphy as Negative Man — will carry over into the spinoff.
RELATED: Doom Patrol Confirmed For DC's Titans Series
DC Universe has ordered 13 episodes of Doom Patrol, which hails from Berlanti Productions, in association with Warner Bros. Television. The one-hour drama is written Jeremy Carver (Supernatural, Being Human), who will executive produce alongside by Greg Berlanti, Geoff Johns and Sarah Schechter. Production is expected to begin later this year for a targeted 2019 debut on DC Universe.
Senior features editor of CBR, Kevin Melrose has covered comics, film, television and culture for the Eisner Award-winning website since 2008. A former newspaper editor and designer, Kevin has also worked in advertising and public relations, and as a nightclub manager and promoter. His writing has also appeared in Comic Foundry, Philadelphia Weekly and Time Inc. Books' Rise of the Superhero, among other publications. He can be found on Twitter at @kevin_melrose, although he seldom tweets, preferring instead to spend his free time researching obscure folklore and raising chickens.
Link Source : https://www.cbr.com/doom-patrol-dc-universe-series/