Doom Is Now Playable on Twitter Because… Why Not?
Doom, the iconic first-person shooter that's playable on seemingly any electronic device, finally makes the jump to social media platform Twitter.
You Are Reading :Doom Is Now Playable on Twitter Because Why Not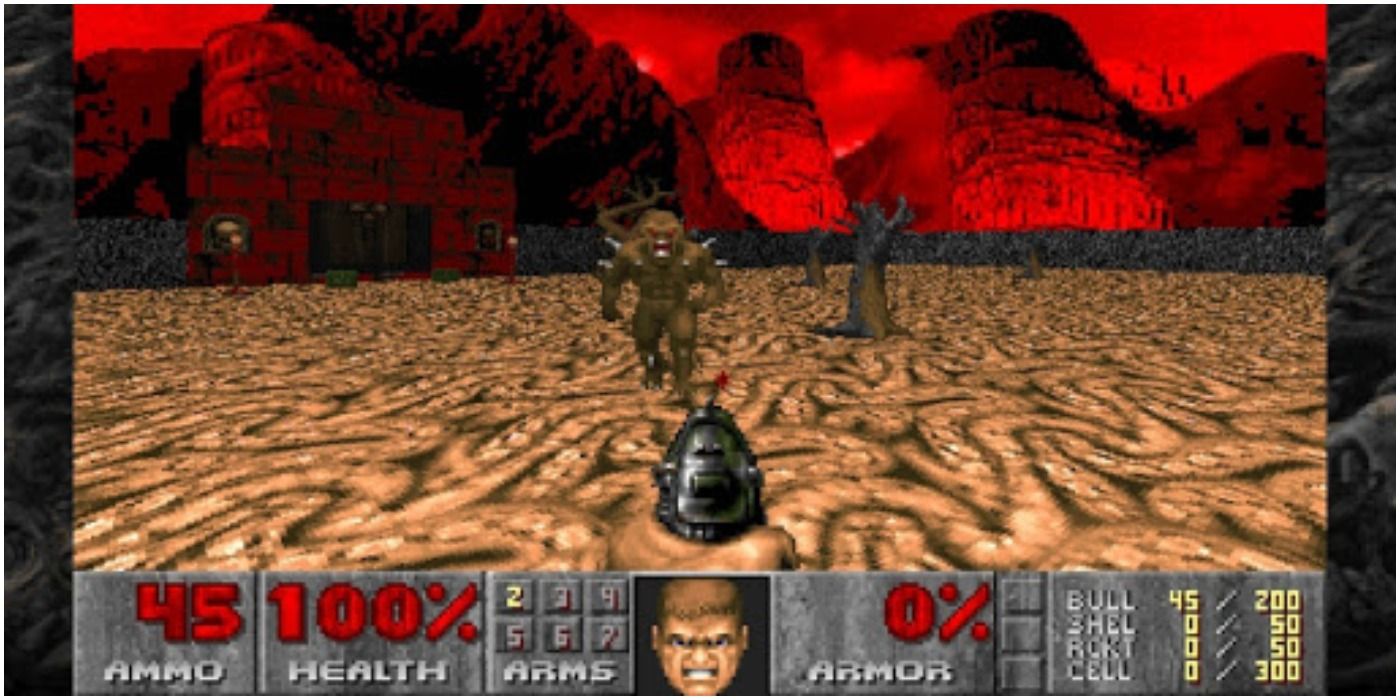 Doom is one of the most recognizable first-person shooter games on the planet. It also has the distinction of being ported to as many strange platforms as players can imagine. There's now one more to add to the list — fans may play 1993's Doom via Twitter.
Forget about playing Doom on a smartwatch, printer, a MacBook Pro's Touchbar, an ATM, even on a pregnancy test — all of which are real, functioning ports. The ultimate inconvenient way to play iD Software's seminal shooter is via a Twitter bot called Tweet2Doom.
⠀ ROOT node for Doom Shareware 1.9 Read the instructions in the images below. ⠀ pic.twitter.com/YszpiKnXEE
Actually playing the game is relatively simple, if a little unexpected. The bot's creators posted a lengthy set of instructions that players must compile and send to Tweet2Doom in tweet format. Tweets combine a series of letters and numbers into movement and attack instructions, while also defining how many frames each action should take place for. The end result, for players who really know their Doom, can be spectacular. For many others, the resulting gameplay clip turns out a little… messy.
It should be possible, with a bit of trial and error, to fully complete a game of Doom simply by tweeting instructions at a bot on the internet. Some players have managed to complete entire stages, a few in record time. This isn't as random as it may seem — Doom is an entirely predictable game, provided no mistakes are made at all.
Author: @migero_usausagi | Depth: 37 | New frames: 43 | Total frames: 2478 Play: 5->,4-,2-r,15-u,2->,3-p,12-, pic.twitter.com/YbNpLrkDD8
Tweet2Doom is the creation of Georgi Gerganov, a Bulgarian scientist with a company called ViewRay. He gives some interesting data about how the bot works, including the longest "game" to have taken place so far. According to Gerganov, the longest tweet chain comprises 172 nodes, which equates to 11,973 in-game frames. Doom runs at 35 frames per second, giving this chain alone about six minutes worth of play-time. PC speedrunners have completed the game's first level, Hangar, in just 8 seconds, so this is ample time to make a dent in the shooter.
It's also worth taking the time to visit Tweet2Doom's Github page. All of the bot's nodes are visually represented there and clicking on each takes viewers through to the tweet containing the gameplay generated by each particular message. Zooming out also gives a chaotic overview of what the bot's Twitter interaction has been like so far.
Gerganov has also implemented some automated tweets for the bot to date, including combining ten random plays into a daily highlight reel. Tweets detailing any achievements secured by players are done manually, but there are plans afoot to add support for a command-line editor, add extra automated content to the bot, and — copyright issues permitting — include sound in the generated clips sent to Twitter.
Link Source : https://www.cbr.com/doom-playable-on-twitter/