Divinity: How the Space Race Created Valiant's Most Powerful God
Ripped from his family and now armed with godlike powers, Divinity eventually tested his endless mettle against Valiant's premiere superhero team.
You Are Reading :Divinity How the Space Race Created Valiants Most Powerful God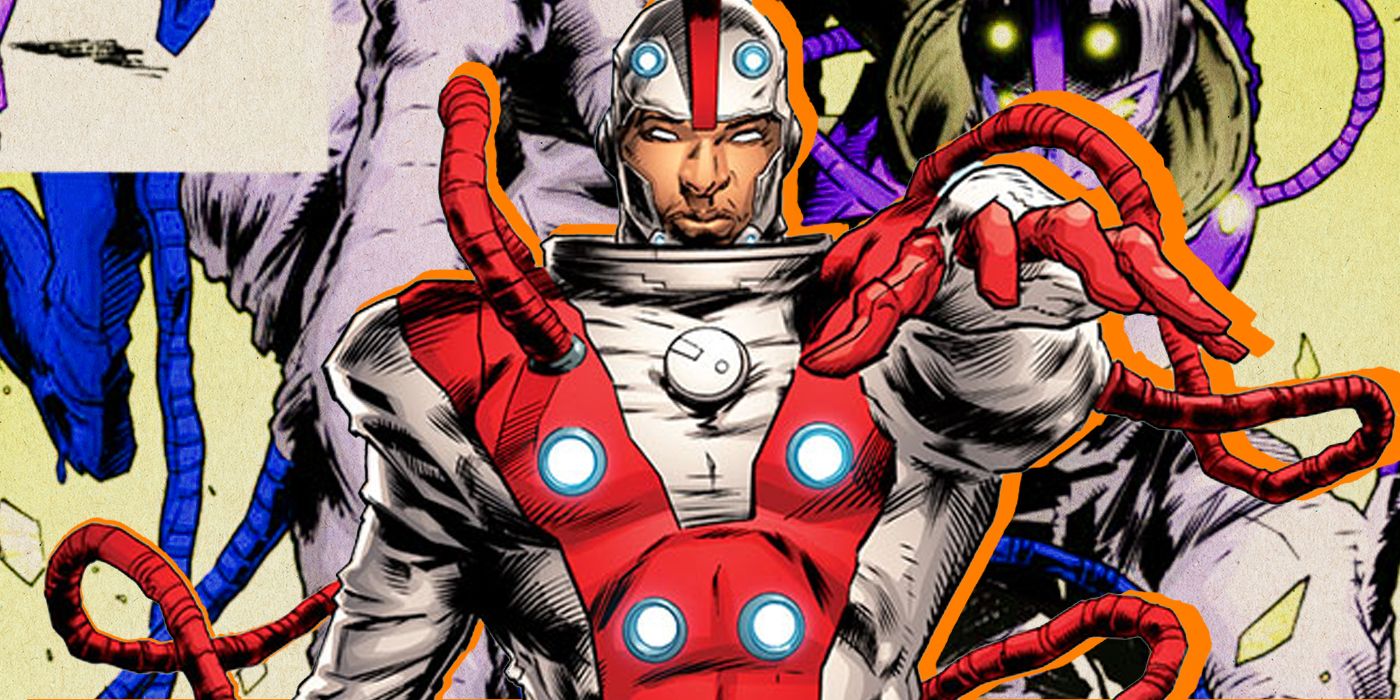 Starting in 2012, the rebooted Valiant Universe has been one of the biggest success stories in modern independent comic books. Taking what readers loved about the classic versions of the publisher's books and heroes, the new Valiant Universe featured well-written reimaginings of Bloodshot, X-Manowar, and Harbinger. This continued success in breathing life back into the old properties saw several books launch in the following years.
One book that didn't quite fit this mold was Matt Kindt and Trevor Hairsine's 2015 series Divinity. Combining cosmic wonder with a look at the Valiant Universe's version of the Space Race, the book and its title hero was completely original. Though Divinity somewhat resembles a more realistic-looking version of classic Valiant character Doctor Tomorrow, he was an entirely brand new character. Ripped from his family and now armed with godlike powers, Divinity eventually tested his endless mettle against Valiant's premiere superhero team.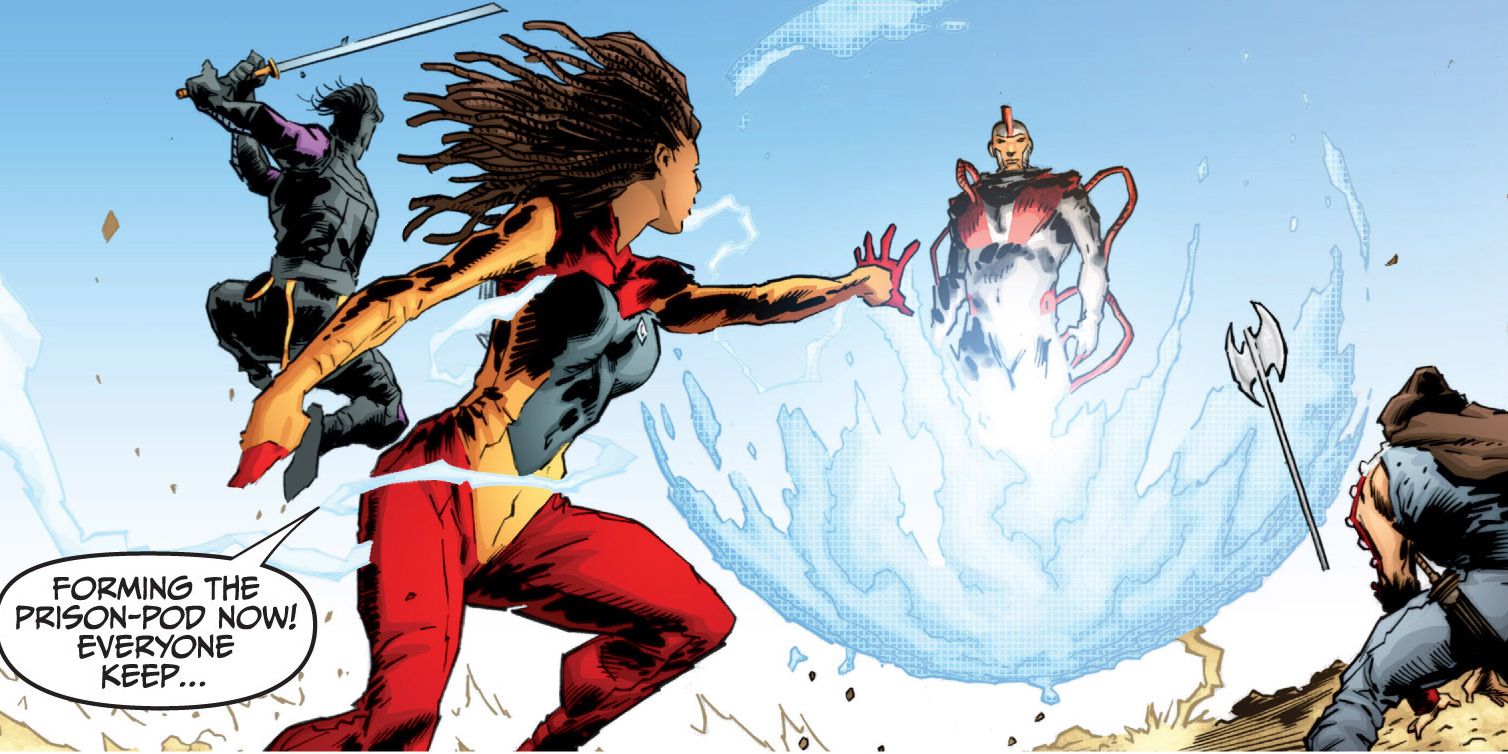 An abandoned black child left in the Soviet Union, Abram Adams was raised to be the perfect symbol of Soviet loyalty amidst the growing racial tensions of America. After becoming such a rising star for his government, he's selected to become part of a mission that would transpire over 30 years. Unfortunately for him and unbeknownst to his superiors, his secret Russian wife announces to him that she is pregnant the day before he leaves. The exploratory mission had Adams and his comrades mostly kept in cryogenic sleep before they finally discovered a peculiar singularity called The Unknown. Upon interacting with it and removing his helmet, Abrams is imbued with vast godlike powers. These allow him to control the flow of time and space itself, as well as control all matter at a molecular level. Deciding to use his new abilities to return to Earth, he ends up in Australia in the year 2015.
Coming to terms with his new present, Abrams began using his powers to grant wishes and do miracles. This eventually drew unwanted negative attention, first from soldiers whose wishes he also granted, and eventually, Unity. The "Avengers" of the Valiant Universe, Unity, comprised of Livewire, X-O Manowar, Ninjak, and the Eternal Warrior, are tasked with capturing or killing the mysterious new Abrams. Despite the team's own impressive powers and training, Abrams, or "Divinity", made quick work of them.
Using his powers over the time-space continuum, he turned mere seconds into months for the team, disorienting them enough to stop their assault. Ninjak, however, was able to see through the illusions that this caused and broke free. Livewire uses her powers to encase Divinity in a prison pod, where he's fed images of his deceased wife and the daughter that he never got to meet. Seemingly sealed and hauled off by Unity's superiors, Divinity was imprisoned several miles below the Earth's surface. Using his powers, he would pass time by traveling to past events to finally learn about his daughter.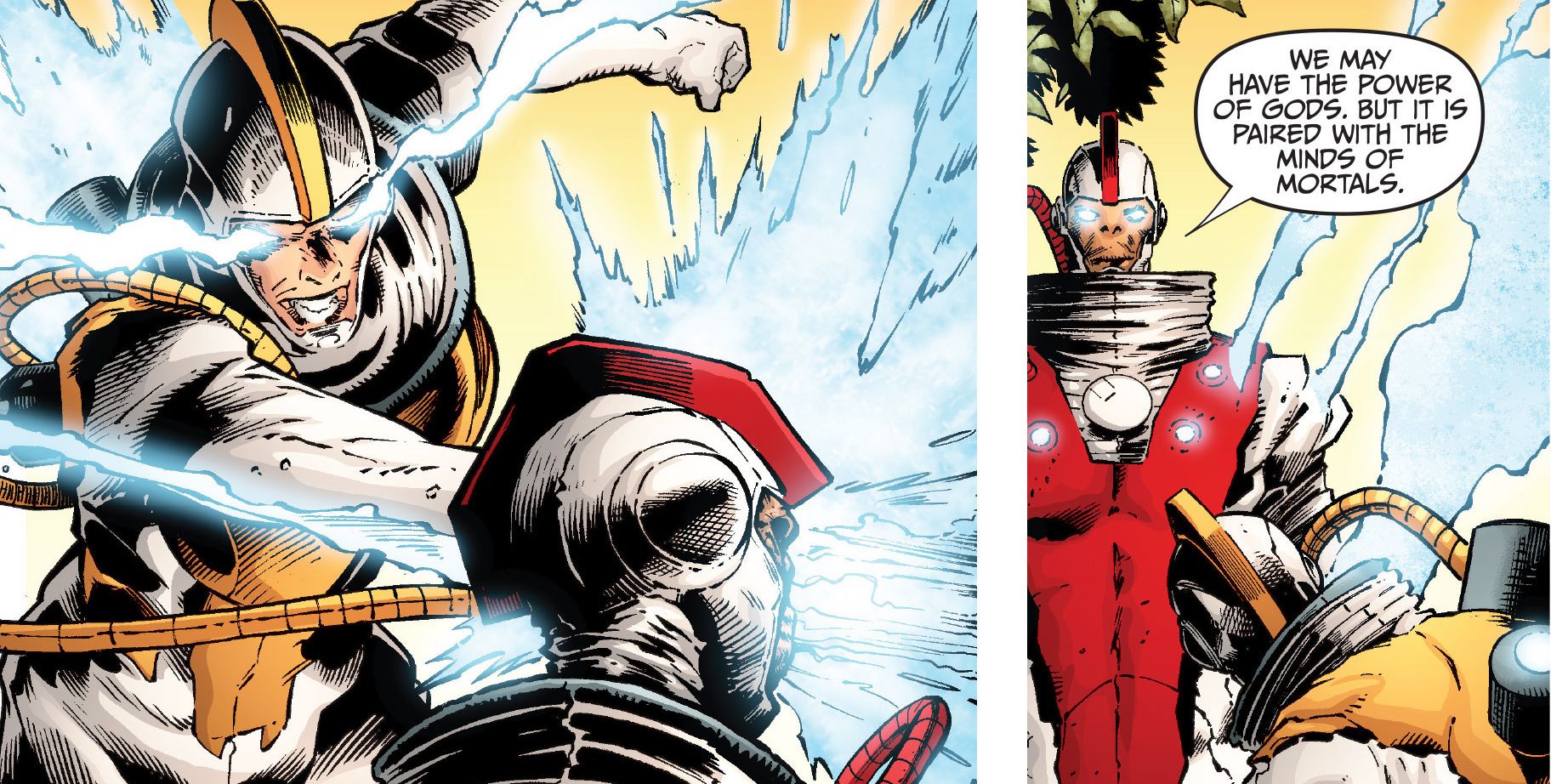 Divinity would return to aid Ninjak in the sequel series, Divinity II by Kindt, Hairsine, and Ryan Winn, wherein Adams' former teammate returned to Earth to re-establish the Soviet Union with powers and abilities similar to Adams. This came to a head in Divinity III: Stalinverse, where the history of the world was rewritten and the Soviet Union ruled the globe with an iron fist.
Since then, Divinity has taken a very passive role in the Valiant Universe, despite, or perhaps because of his godlike powers. For instance, he refused to participate in the second "Harbinger Wars" event, wanting humanity to experience it to learn a lesson. This mentality, when combined with his powers, essentially makes him Valiant's version of Doctor Manhattan, as well as Valiant's most powerful hero in general.
Link Source : https://www.cbr.com/divinity-valiant-universe/