Defending Jacob's Biggest Changes from the Book Just Set Up Season 2
Defending Jacob's first season makes a couple key alterations to the 2012 novel which could allow Andy Barber to become a detective in Season 2.
You Are Reading :Defending Jacobs Biggest Changes from the Book Just Set Up Season 2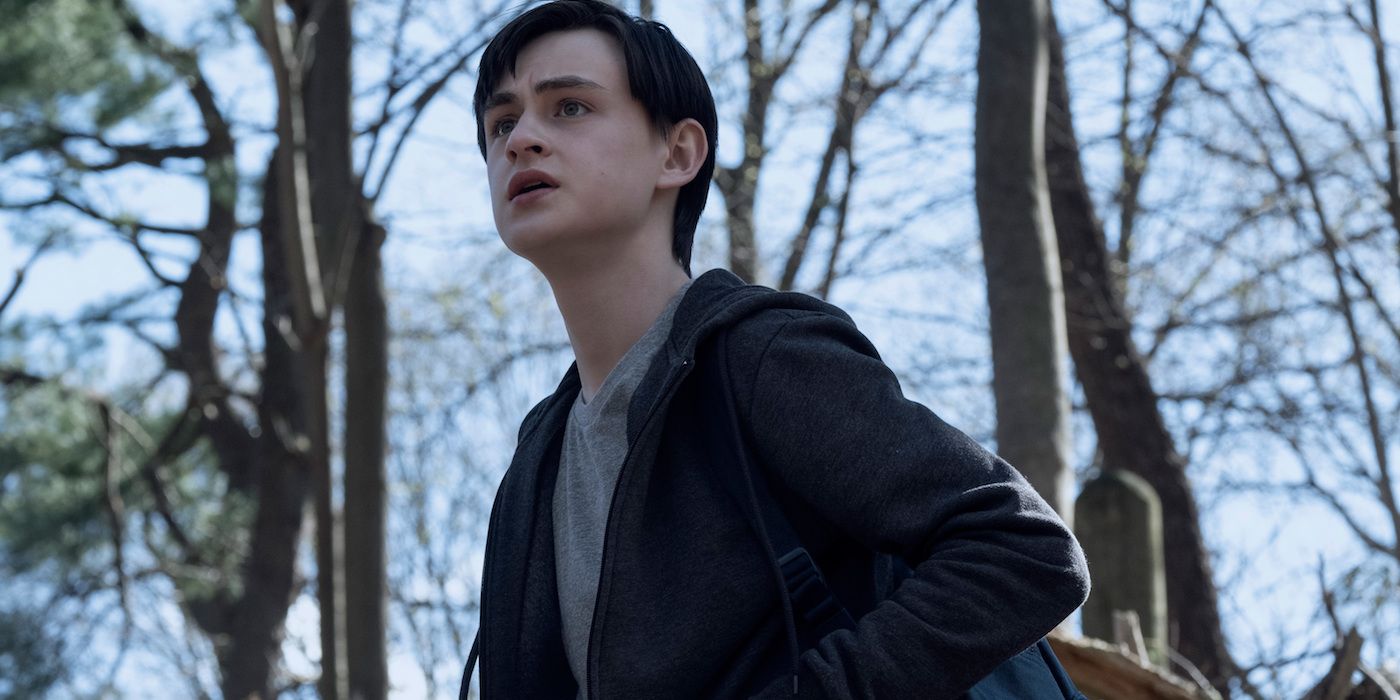 WARNING: The following contains spoilers for Defending Jacob's Season 1 finale, "After," now streaming on Apple TV+.
Defending Jacob ends on a very heartbreaking note as the mother, Laurie (Michelle Dockery), unconvinced of her son's innocence, crashes their car into a tunnel wall to kill her and Jacob (Jaeden Martell). It seems to match what William Landay's book did at this point, bringing an end to the murder-mystery in what we assumed would only be one season.
However, there are a couple of deviations from the book that could allow Apple TV+ to capitalize on the show's high ratings and bring Chris Evans' Andy Barber back to further dissect the tragic killing of Ben Rifkin and how it devastated families in Newport, Boston.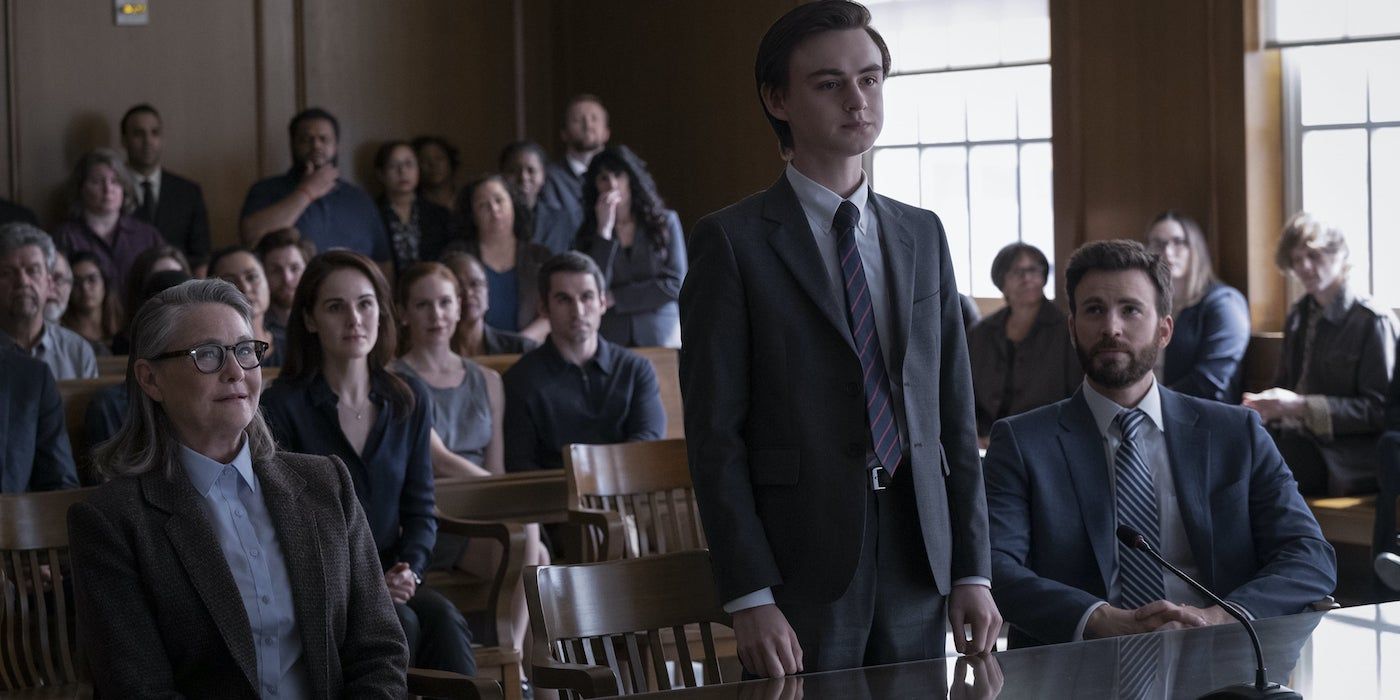 Just like the 2012 novel, the family leaves for a vacation when Jacob's freed after a sex offender, Leonard, confesses and hangs himself for Ben's death. But instead of Jamaica, they head to Mexico. There, the finale, "After," follows the source material as Jacob befriends a 16-year-old, Hope, only for her to go missing after a beach party they attend on New Year's Eve. In the book, she turns up strangled and dead, but the series reveals she was drugged and kidnapped, only to be freed the next day.
It inspires Laurie to distrust her son even more and crash their car when they get back home. However, in the book, she spotted blood on Jacob's pants and seemed to have credible evidence in her mind to murder the burgeoning serial killer. The show's writer Mark Bomback didn't want Jacob to be in another murder case, though, as he felt that was stretching things out way too soon and wanted to leave viewers in limbo.
This informs what comes out of the crash because Jacob dies in the book and Laurie's left near-death. Andy ends up at home looking at family pics and wonders what could have been had deception not torn them apart. But on TV, Jacob survives and is in a coma, with Laurie next door recovering. Andy testifies and defends that it was an accident and when she gets off, he visits his wife who seems repentant. She says she wants her family back and claims it was an accident so it could be memory loss, it could be she's come to her senses or it could be guilt that makes her want to try again should Jacob recover. She might even be delusional and hoping the boy doesn't remember their fight in the car where she said she thought he killed Ben. It's a stark contrast from the book where she was 100% certain.
These deviations create a path for a second season as Andy knows his dad, William, used his prison connections to frame the sex offender, Leonard, which would allow him to dive back into solving Ben's case a la True Detective. He didn't officially leave Newport and with his police links to Duffy, plus Jacob's lawyer Joanna knowing something happened with Laurie and the kid, Andy might have the right people for a secret investigation to gain closure. There is also Derek, Jacob's former bestie, and Sarah, a girl Ben tried to blackmail into sex, who may also have had reason to kill the bully. This provides other suspects for Andy to follow up on for true justice.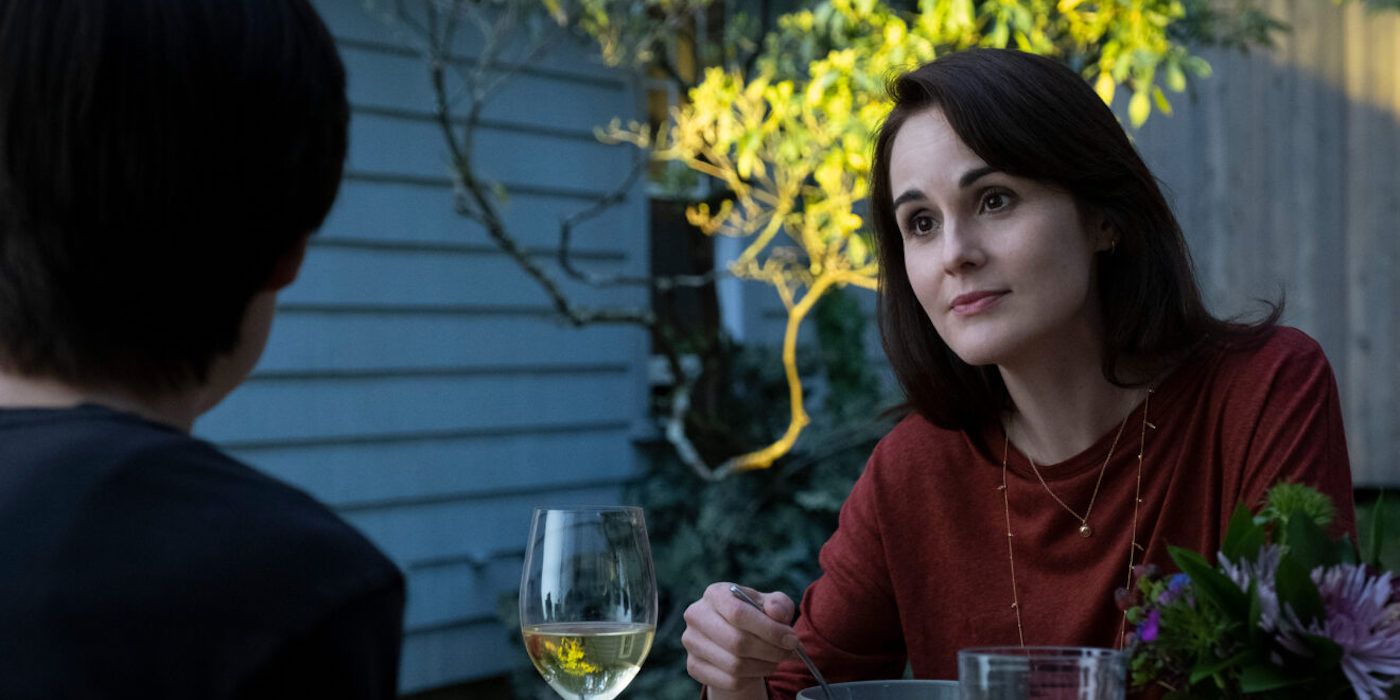 The guilt has been driving him to alcoholism, as he just doesn't know who murdered Ben, and with the father finally embracing doubts about Jacob's innocence, Andy could try to do right by Ben's family and Leonard. Season 2 can also look at the Barbers' dynamic with Andy and Laurie's marriage in disarray, and also how they mend fences with Jacob. Laurie accused him so much in the final couple episodes so it'll be intriguing to see how they bond again and if the family could return to normalcy. Andy's last seen drinking in Jacob's room so that suggests rather than wallow in regret and self-pity, there's still room to redeem the entire family and maybe even prove Jacob wasn't a killer all along.
Written by Mark Bomback and directed by Morten Tyldum, Defending Jacob stars Chris Evans, Michelle Dockery, Pablo Schreiber, Cherry Jones, Jaeden Martell, Sakina Jaffrey, Betty Gabriel and J.K. Simmons. The miniseries is available on Apple TV+.
Link Source : https://www.cbr.com/defending-jacob-biggest-changes-season-2/