DC Future State Features All-New Justice League of Legacy Heroes
An all-new Justice Team featuring legacy heroes will be introduced in DC Future State, with titles starring the Teen Titans, Shazam and Suicide Squad.
You Are Reading :DC Future State Features AllNew Justice League of Legacy Heroes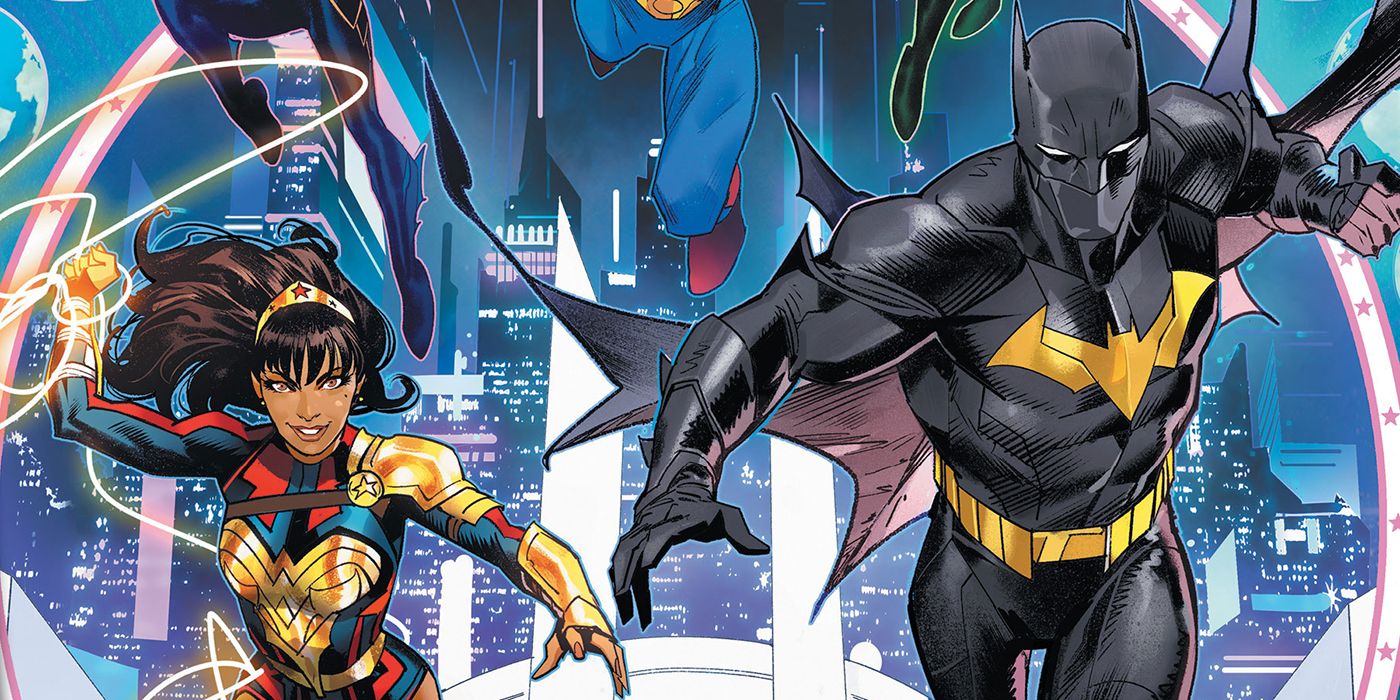 An all-new Justice League team of legacy heroes will make their debut during DC Future State, a two-month, line-wide event beginning in January 2021. February will feature a combination of monthly and twice-monthly oversize anthologies, as well as a monthly schedule of miniseries and one-shots starring current and future DC heroes.
The Justice League of DC Future State will have their secret identities hidden from each other, with a first issue cover featuring new takes on Superman, Wonder Woman, Batman, Flash, Green Lantern and Aquaman. Other titles under the Justice League Family for DC Future State include Justice League Dark, Swamp Thing, Shazam, Teen Titans and Suicide Squad.
A list of the oversized comics, monthly series and one-shots can be found below.
Oversized Comics: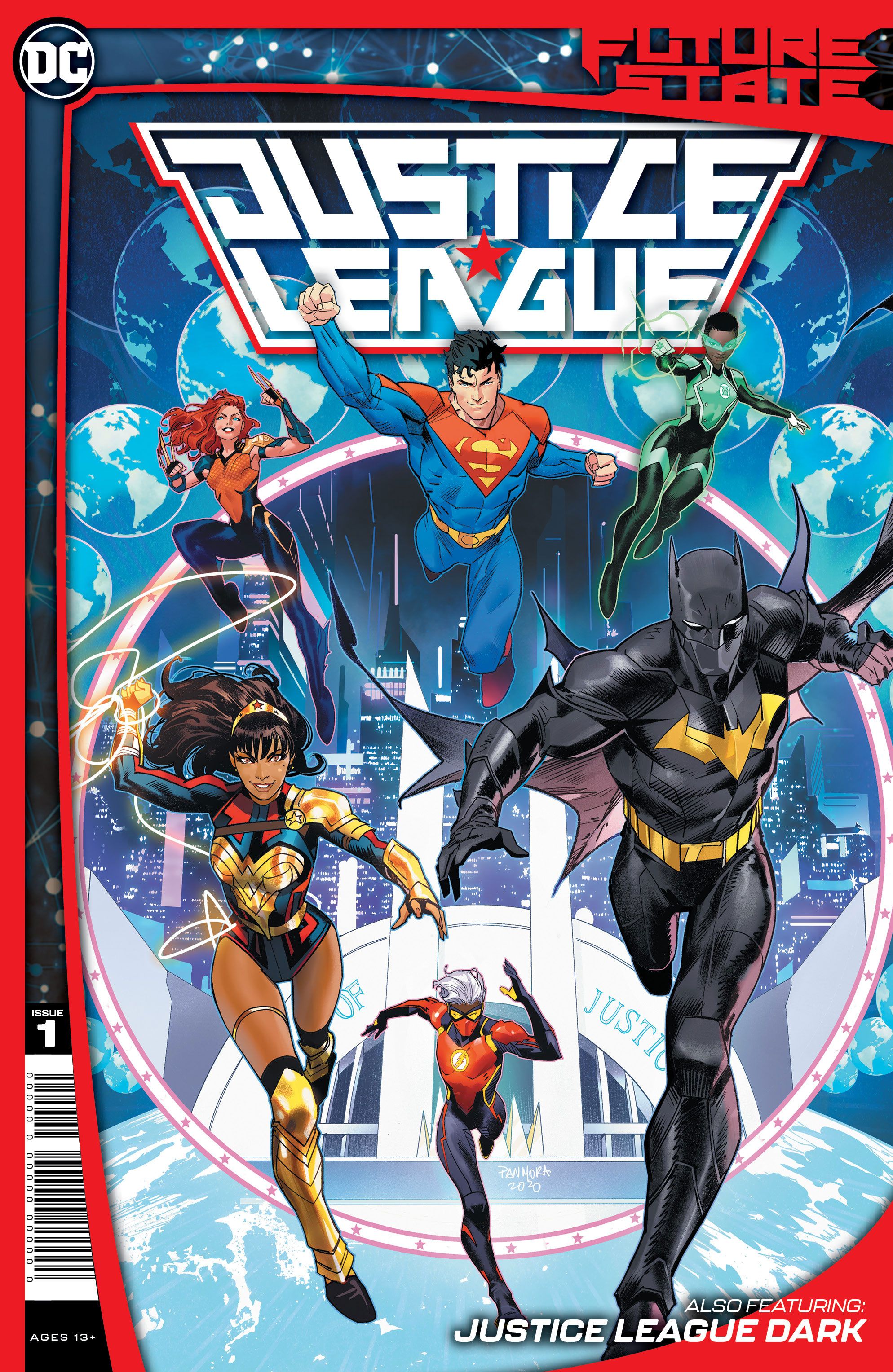 Future State: Justice League #1-2
Justice League, by Joshua Williamson and Robson Rocha
Justice League Dark, by Ram V and Marcio Takara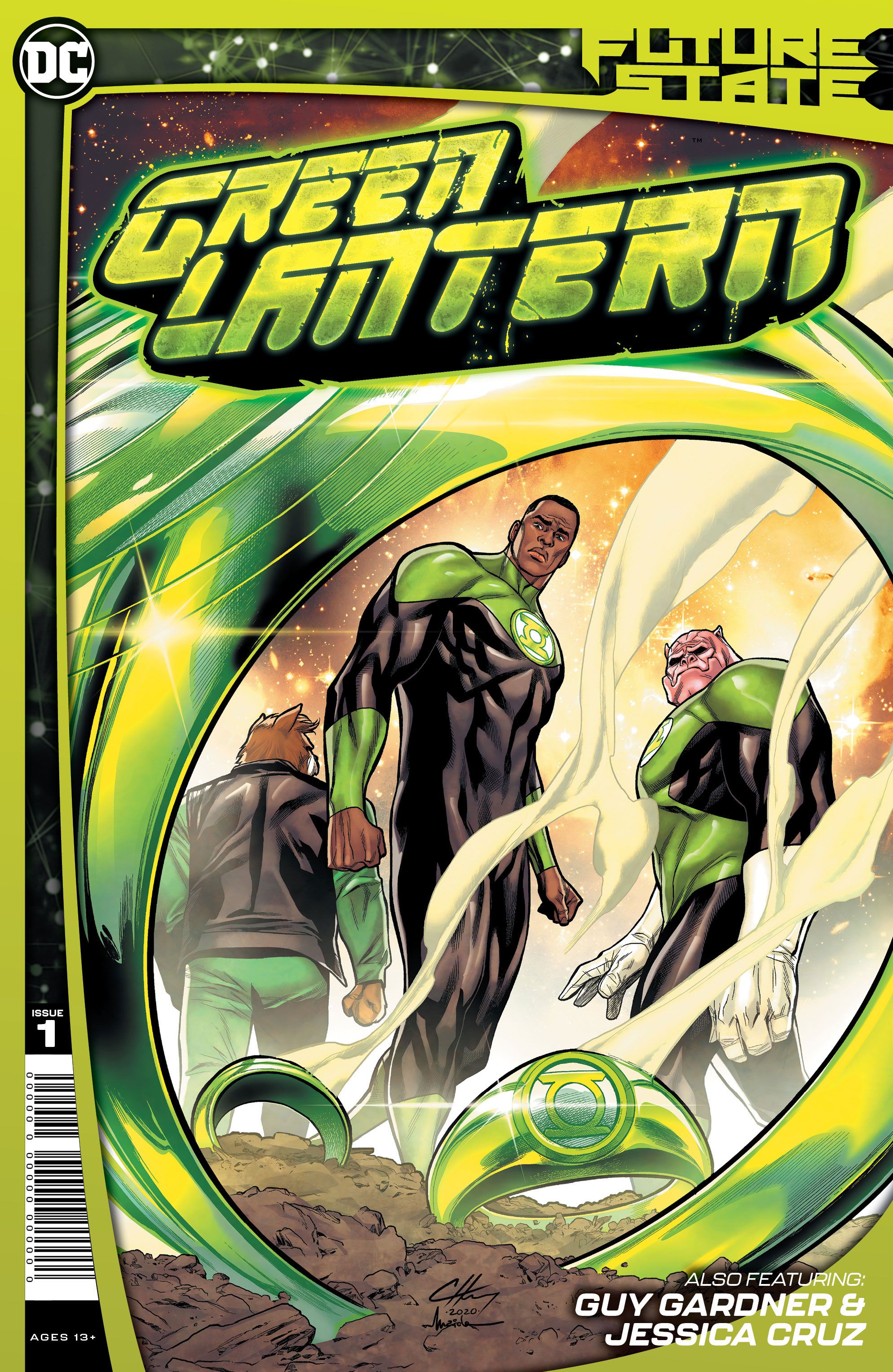 Future State: Green Lantern #1-2
Last Lanterns, by Geoffrey Thorne and Tom Raney
Tales of the Green Lantern Corps, by Josie Campbell, Ryan Cady and Ernie Altbacker, with Sami Basri and Clayton Henry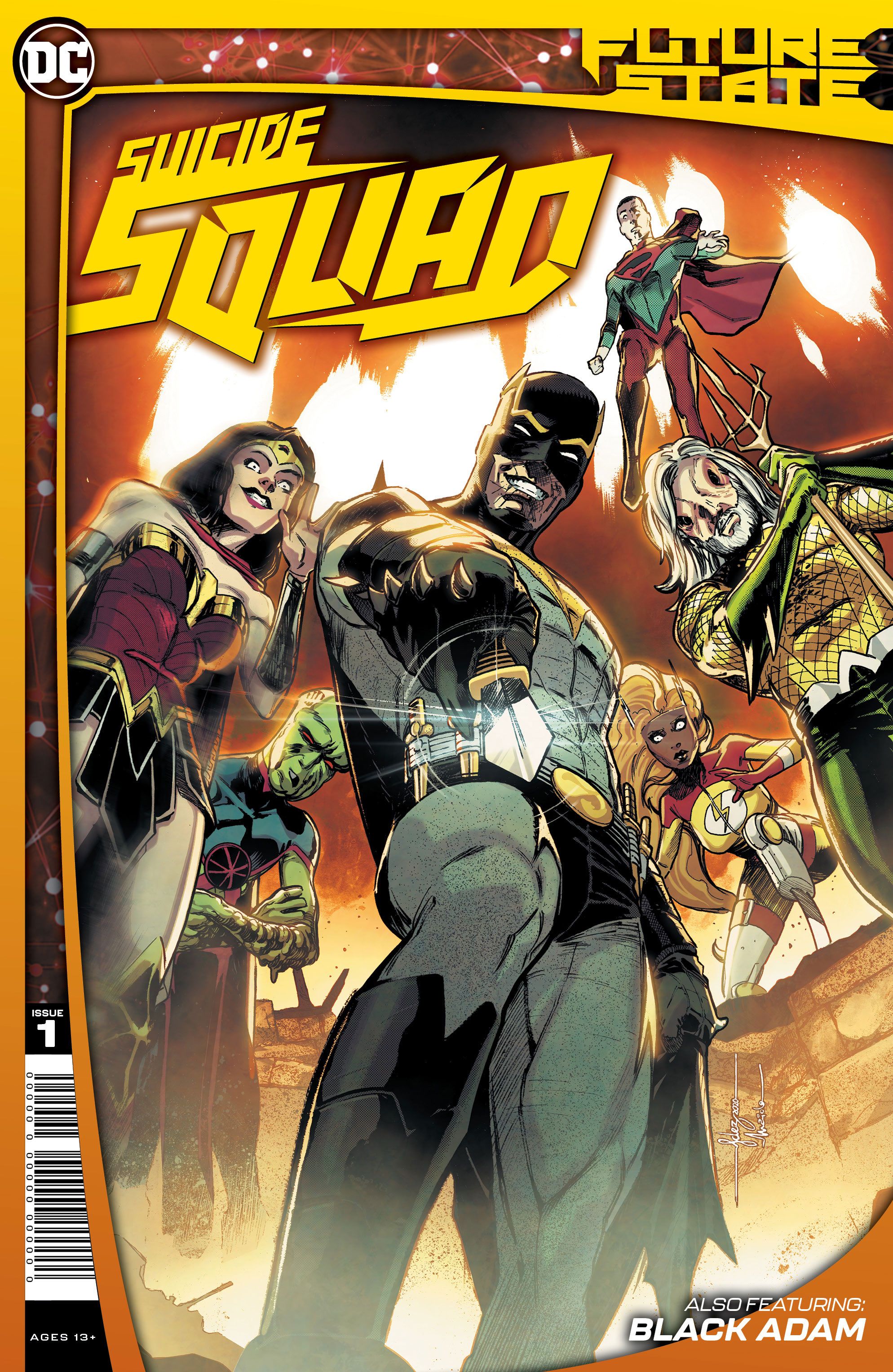 Future State: Suicide Squad #1-2
Suicide Squad, by Robbie Thompson and Javi Fernandez
Black Adam, by Jeremy Adams and Fernando Pasarin
Monthly Miniseries: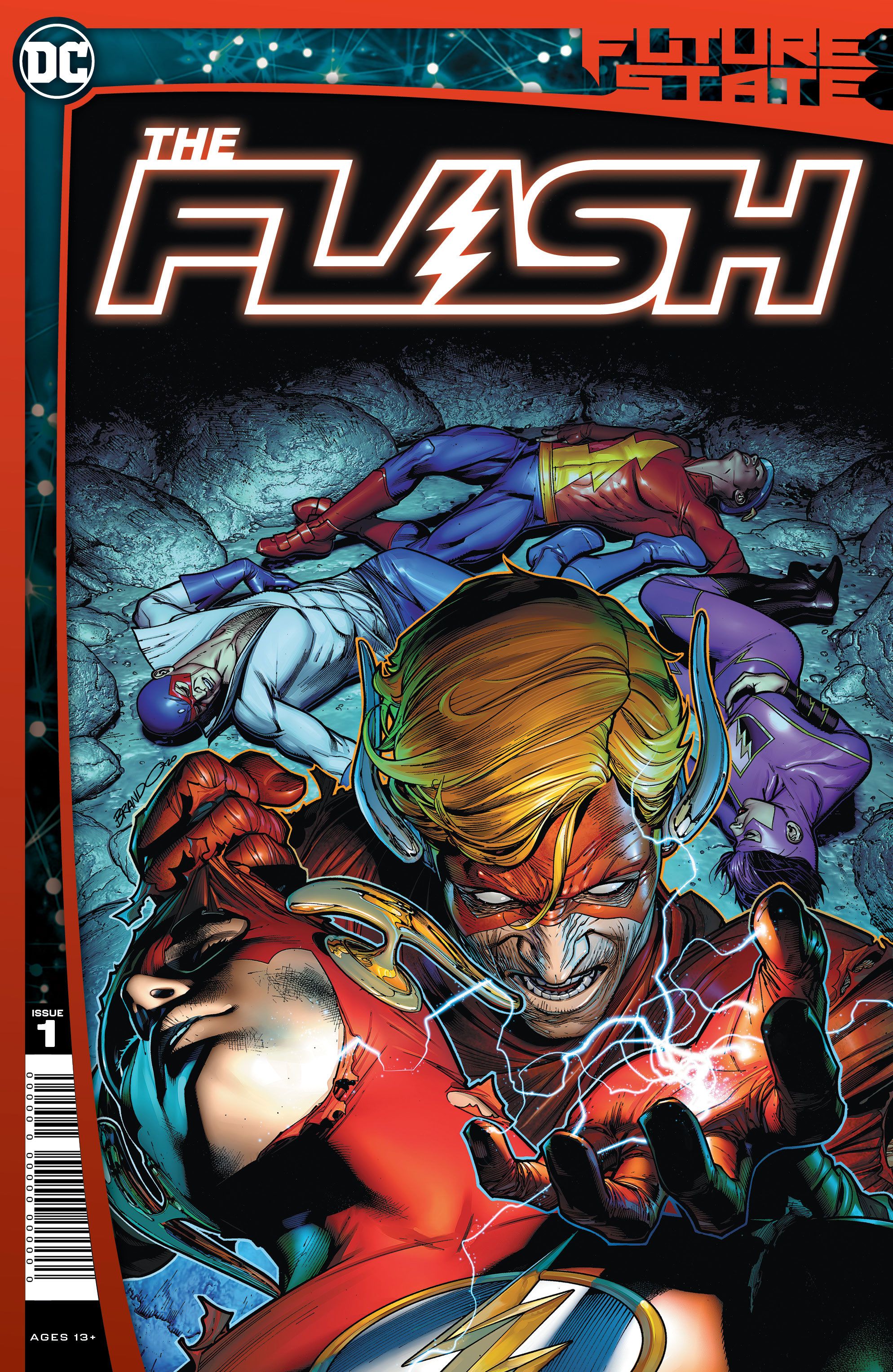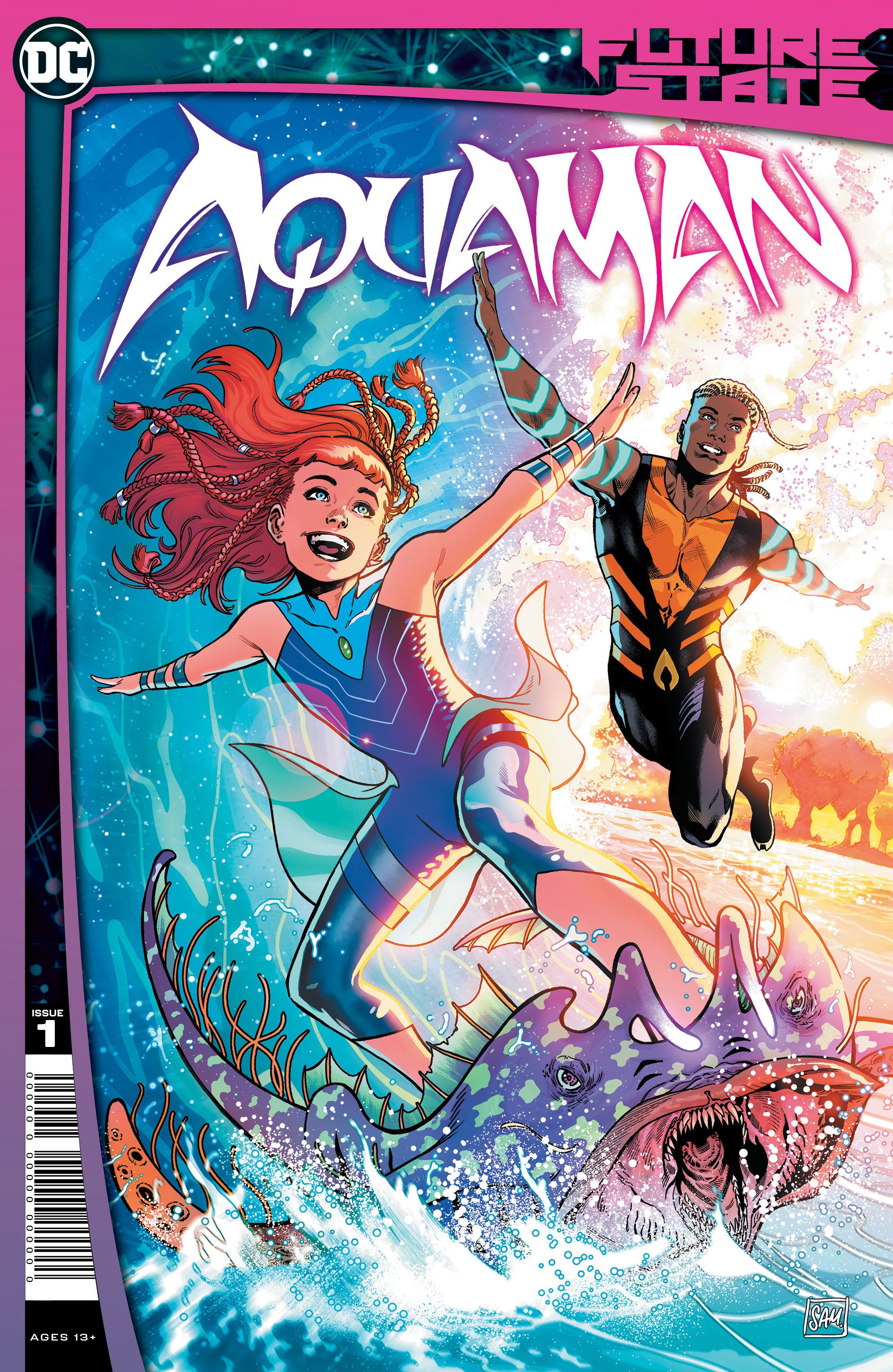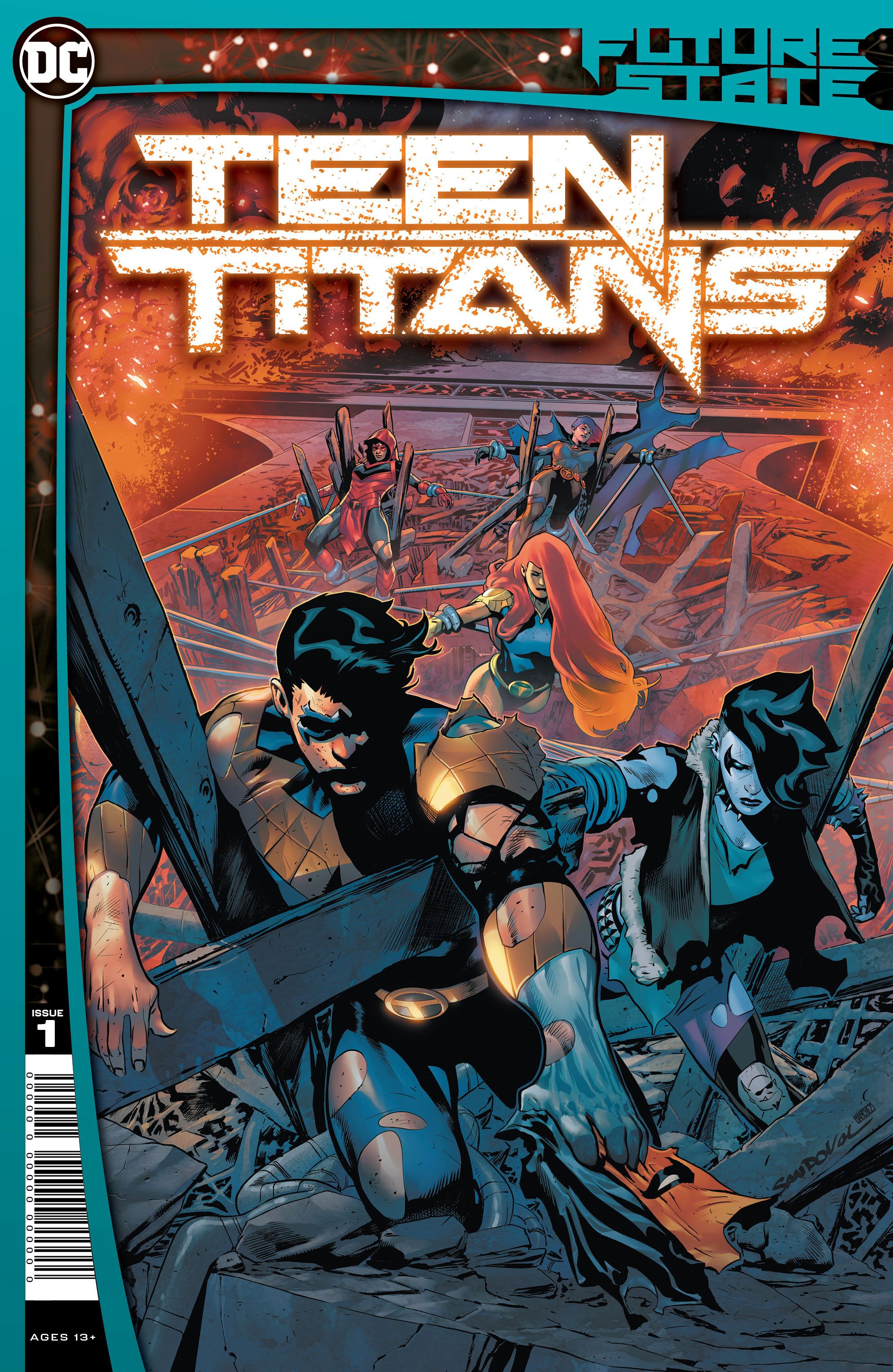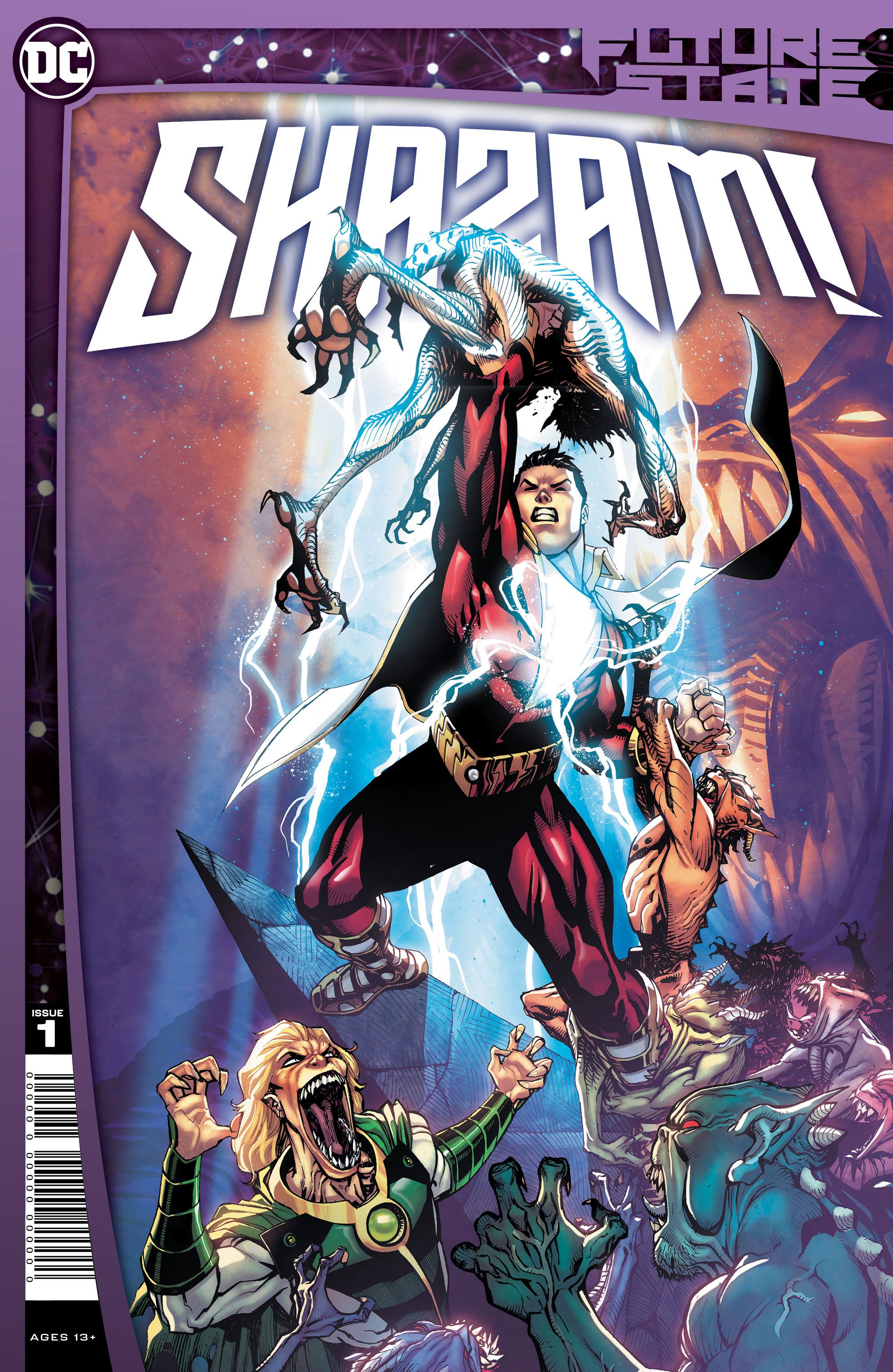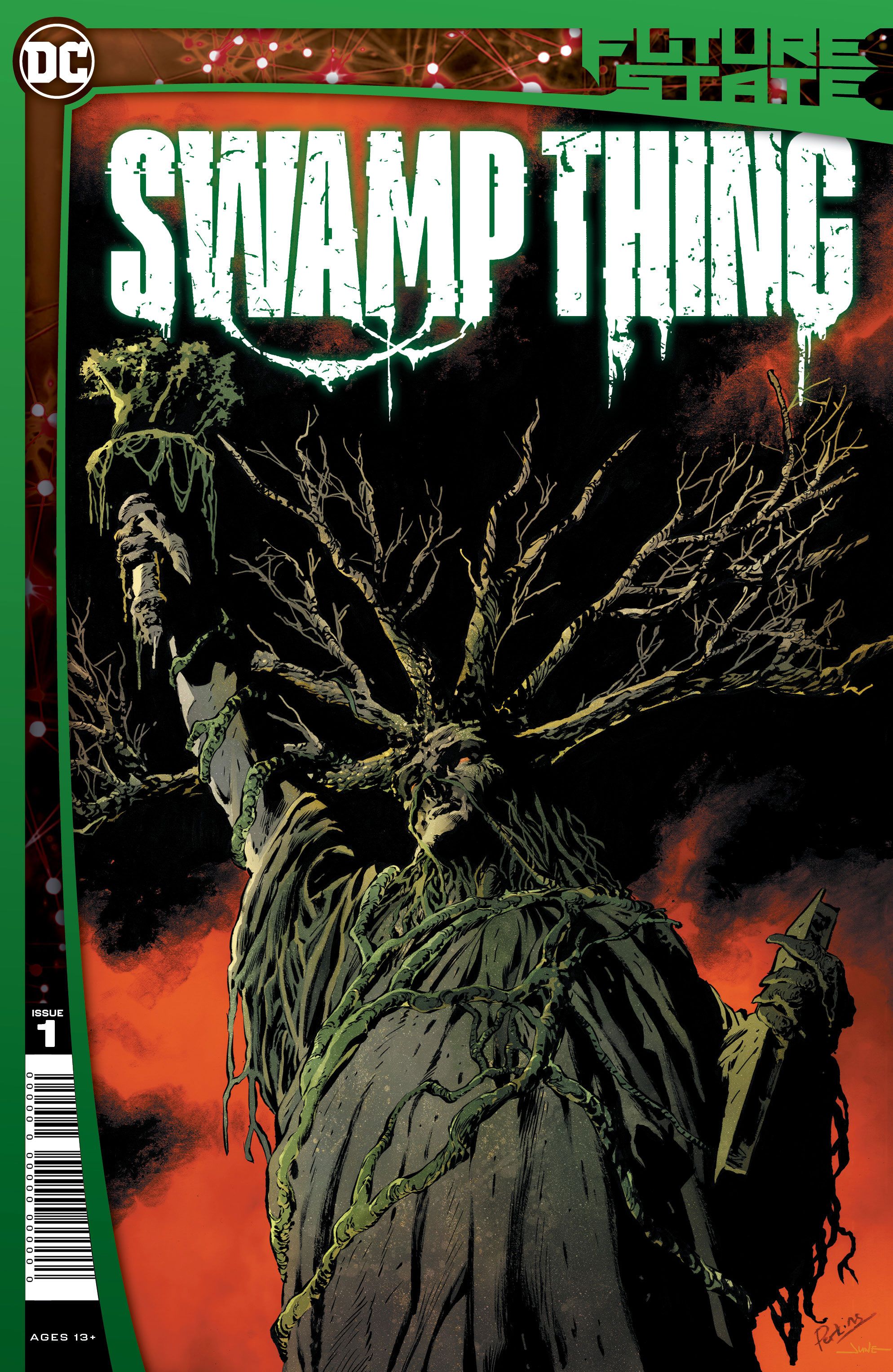 Future State: Aquaman, by Brandon Thomas and Daniel Sampere
Future State: The Flash, by Brandon Vietti and Dale Eaglesham
Future State: Teen Titans, by Tim Sheridan and Rafa Sandoval
Future State: SHAZAM!, by Tim Sheridan and Eduardo Pansica
Future State: Swamp Thing, by Ram V and Mike Perkins
A thread of great change runs through the Justice League heroes: a new League is built upon secret identities (even from each other), but an old and evolved enemy will use these secrets to try and overthrow the world. For the supernatural heroes of Justice League Dark, the very fabric of reality has shifted, and heroes are being hunted.
For Flash, Shazam, and the Teen Titans, it all begins when the four Riders of the Apocalypse unleash hell in a battle at Titans Academy, Barry Allen is cut off from the Speed Force, a Famine-controlled Wally West may be beyond saving, and Billy Batson makes a deal with the devil that will change Shazam forever. Off-world, John Stewart and the remaining Green Lanterns are stranded in the shadow of a dead power battery; Jackson Hyde and Andy Curry are separated across the galaxy; and Amanda Waller executes her ultimate plan with a new but terrifyingly familiar Suicide Squad on Earth-3.
At the end of time, Swamp Thing reveals its true intention, ruling supreme until a remnant of humanity launches a rebellion, and Black Adam looks to the past as the only way to save the future of the Multiverse.
"The DC Universe has always been fertile ground for new and refreshing takes on our characters, and DC Future State definitely contributes to this legacy," DC Executive Editor Marie Javins said in a statement. "When the event begins in January, some savvy readers will not only pick up on some of the breadcrumbs that have already been tossed out in our current titles, but they will also find new hints and clues of what's to come in 2021."
The creative lineup for DC Future State includes Mariko Tamaki, Brian Michael Bendis, Gene Luen Yang, Joëlle Jones, Joshua Williamson, Nicola Scott, Cully Hamner and John Timms, along with new voices such as award-winning screenwriter John Ridley (12 Years A Slave), Brandon Vietti (Young Justice), Meghan Fitzmartin (Supernatural, DC Super Hero Girls), Brandon Easton (Thundercats, Transformers: War for Cybertron), Alitha Martinez (REPRESENT! It's A Bird!), L.L. McKinney (Nubia: Real One), Paula Sevenbergen (Stargirl) and Siya Oum (Lola XOXO), among others.
The DC Future State event will be split into Batman, Superman and Justice League Family of titles consisting of oversized comics, monthly miniseries and one-shots.
DC Future State begins in January 2021 from DC.
Source: DC Comics
Tim Adams is a Lead News Editor at CBR. He's been a fan of comics since the '90s, when his older brother introduced him to the medium. Some of his first memories include receiving a monthly subscription box with Amazing Spider-Man #353, the first part of "Round Robin: The Sidekick's Revenge," along with highly successful launches of X-Men #1 and X-Force #1. You can follow Tim on Twitter @timdogg98 where you can read his ramblings about comics, TV, movies, sports and wrestling.
Link Source : https://www.cbr.com/dc-future-state-justice-league-legacy-heroes/