Crisis on Infinite Earths: Tom Ellis Denies He's in the Crossover
Despite reportedly being sighted on The CW's Crisis on Infinite Earths set, Lucifer star Tom Ellis will not be a part of the crossover.
You Are Reading :Crisis on Infinite Earths Tom Ellis Denies Hes in the Crossover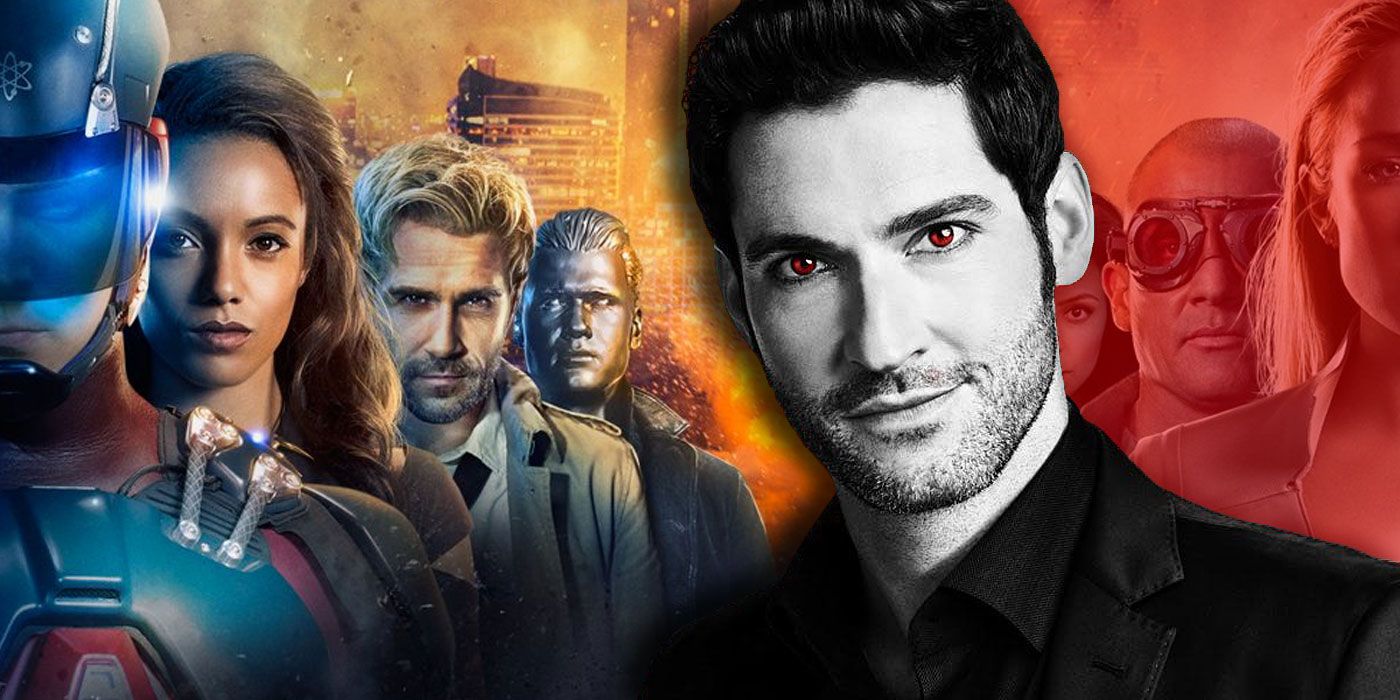 The CW's upcoming "Crisis on Infinite Earths" crossover event is slated to feature a wealth of guest stars, but Lucifer star Tom Ellis will not be among them.
Ellis was reportedly spotted on the set of Arrowverse crossover with several of the various shows' actors, prompting Ellis to clarify the nature of his trip to Vancouver. "Right, OK, see, this is what happens," Ellis said on the set of The CW's Lucifer. "I go to Vancouver for the weekend to visit my friend for his birthday and now suddenly, I'm in a different show!" Ellis stars in the show as Lucifer Morningstar.
#Lucifer Exclusive: We asked @tomellis17 if the Lord of Hell is making a trip to the multiverse? 😈 #CrisisonInfiniteEarths https://t.co/azzSvj6Mnj pic.twitter.com/z9oKxbcra5
"No," the actor added. "Hard pass, sorry — sorry fans."
"Crisis on Infinite Earths" will span through episodes of Arrow, The Flash, Supergirl, Legends of Tomorrow and Batwoman. The crossover will also include stars from The CW's Black Lightning, previous series Smallville and Birds of Prey, and other non-Arrowverse shows. While a DC property, Lucifer is not considered part of The CW's Arrowverse. With the large number of slated appearances and cameos, speculation of an appearance by Ellis isn't without merit.
"Crisis on Infinite Earths" begins Sunday, Dec. 8 at 8 p.m. ET/PT on Supergirl, then continues in Batwoman on Monday, Dec. 9 at 8 p.m. ET/PT and in The Flash on Tuesday, Dec. 10 at 8 p.m. ET/PT. After the winter hiatus, the crossover will conclude on Tuesday, Jan. 14 in Arrow at 8 p.m. ET/PT and in DC's Legends of Tomorrow at 9 p.m. ET/PT.
(via ET Online)
Jim is a freelance writer who started writing for CBR in 2013. He had worked previously at Comics Buyer's Guide since 1997 as a writer, reviewer, and online columnist. He has also written for other various comics-related publications and websites, covered comic conventions, and appeared in video commentaries. Occasionally, he's been known to interview creative professionals including comic writers and artists, actors, and musicians. His love of pop culture began with Star Wars, followed by comics shortly thereafter. Forever a rock n roll aficionado, he's also an unapologetic KISS and Trans-Siberian Orchestra fan. And he's always willing to try a new hot sauce or microbrew – especially if someone else is buying. He also fancies himself as a photographer now and again. If you're nice, he can be found on Twitter as @QuiGonJimm.
Link Source : https://www.cbr.com/crisis-on-infinite-earths-tom-ellis-denies-hes-in-the-crossover/