Comic-Con Thursday Highlights: Fox Films, Adam West Tribute and More
San Diego Comic-Con's schedule contains some surprises, not the least of which is 20th Century Fox's mysterious panel in Hall H.
You Are Reading :ComicCon Thursday Highlights Fox Films Adam West Tribute and More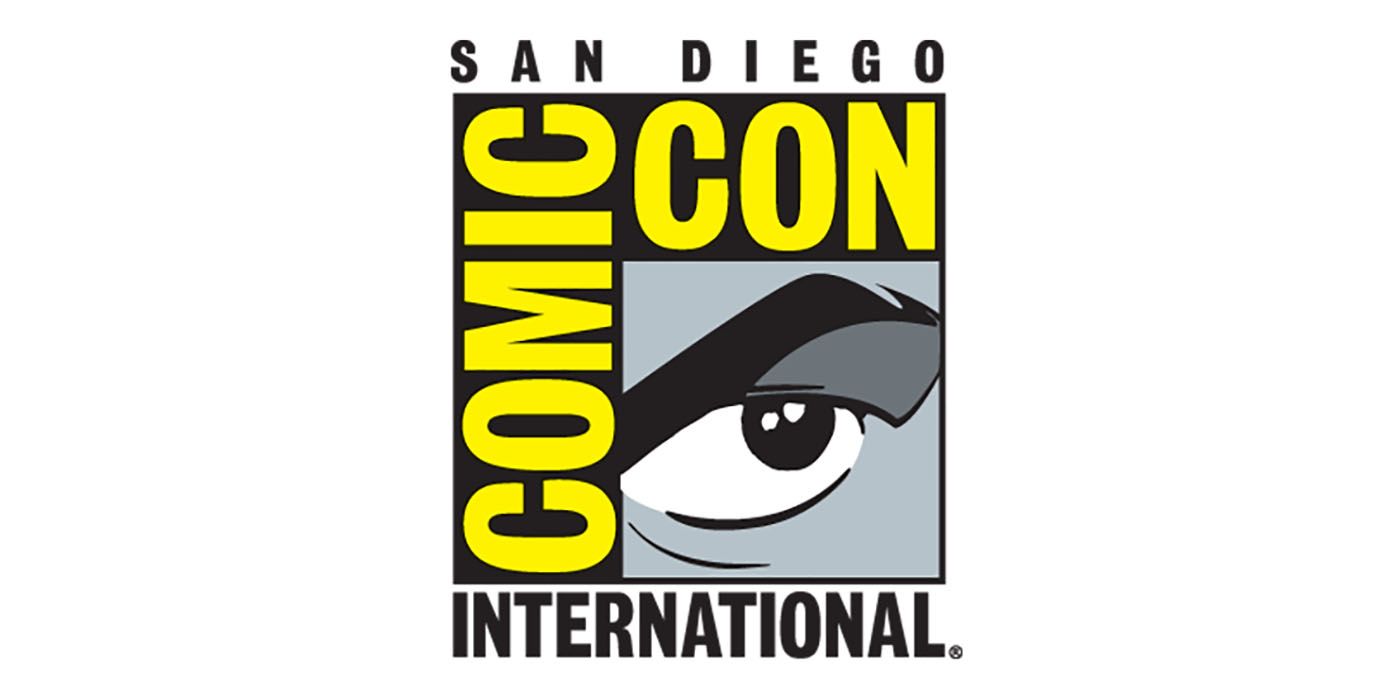 With just two weeks until the event kicks off, Comic-Con International in San Diego has released its full Thursday schedule. While some of the show's usual participants released their full lineups ahead of time, SDCC's schedule does contain some surprises, not the least of which is 20th Century Fox's mysterious panel in Hall H.
That's right: Fox is coming to SDCC, but that's about as much information as you'll get out of them at the moment. Described as simply "TBA," the panel will take place in the convention's coveted Hall H from 11:30 am to 12:30 pm. However, considering Fox's slate of upcoming movies, it isn't hard to speculate which films they could bring with them. Deadpool 2 is currently filming in Canada, while the New Mutants cast were recently spotted in Boston; what's more, X-Men: Dark Phoenix is gearing up to launch production. Any of these three films could easily pop up during Fox's Hall H panel, though nothing has been confirmed as yet.
RELATED: Mile High Comics Won't Exhibit at Comic-Con for First Time in 44 Years
Thursday will also celebrate Batman legend Adam West, who famously played the Bright Night in the 1966 series. From 7 pm to 8 pm in Ballroom 6DE, writer-director Kevin Smith, Family Guy actor Ralph Garman, Batman: Return of the Caped Crusader producer James Tucker, moderator Gary Miereanu and more surprise stars will honor West's legacy with video footage and personal anecdotes at the "Adam West Celebration" panel.
Adam West won't be the only Batman to get his own panel at SDCC. The "Batman: Mask of the Phantasm, Remastered and Ready for Blu-Ray" panel will welcome executive producer Bruce Timm, Eric Radomski, iconic Batman voice Kevin Conroy, co-screenwriter Alan Burnett, and Warner Archive Podcast hosts D. W. Ferranti and Matthew Patterson, which will run 4:15 pm to 5:15 pm in room 6A. Together, these guests will look back at the animated film, which will see its Blu-ray release later this year.
From 2:15 pm to 3:15 pm in Room 6BCF, the "DC Universe Original Movies 10th Anniversary" panel will celebrate Warner Bros. Home Entertainment's ten years of DC Universe films with producers Bruce Timm and James Tucker, co-producers/screenwriters Alan Burnett and Jim Krieg, Kevin Conroy, Tara Strong, John DiMaggio, Vanessa Marshall and more. The panel arrives just in time for the release of the DC Universe Original Movies: 10th Anniversary Collection, which will include thirty films, bonus content and more.
RELATED: REPORT: Star Wars: The Last Jedi, Han Solo Won't Have SDCC Panels
The "New Mutants Retrospective" panel, which takes place from 2:30 pm to 3:30 pm in Room 24ABC, will look back over the creation of the iconic mutant super team before they hit the big screen in their own feature film. Eisner Award-winning artist Bill Sienkiewicz will be on hand to recount his experiences working on the title, including his designs, his time with Chris Claremont and more.
The Walking Dead's own Robert Kirkman will also stop by Room 6A from 3 pm to 5 pm for a "Robert Kirkman: In Conversation" panel. The renowned creator, known for works such as Outcast and Invincible, will share his experiences in comics, television and film with fans.
Deadpool co-creator Rob Liefeld will also have his own panel, titled "25 Years of Rob Liefeld Creations," in Room 5AB from 5 pm to 6 pm. Liefeld, who will be in attendance, will reflect on his time at publishers like Marvel Comics, Image Comics and Extreme Studios — two of which he co-founded. The Walking Dead's Robert Kirkman will moderate the panel, with Extreme Studios alumni like Dan Fraga, Marat Mychaels, Andy Park, Todd Nauck, Dan Panosian, Norm Rapmund and Art Thibert on hand as well.
RELATED: WBTV Announces Arrowverse, Black Lightning, Krypton & More Panels
Legion of Super-Heroes' Paul Levitz will also find himself "In Conversation with Karen Berger," the Vertigo editor that ushered in works like Neil Gaiman's The Sandman. Together, Levitz and Berger will discuss their long careers at DC Comics and Vertigo, as well as the future of comics as we know them.
SDCC's Thursday schedule also boasts a Battlestar Galactica reunion, which was announced just yesterday. Creator Ron Moore, Tricia Helfer, Katee Sackhoff, Mary McDonnell and Grace Park are confirmed for the "SYFY: Battlestar Galactica Runion" panel in Ballroom 20, which runs 2:30 pm to 3:30 pm.
RELATED: Agents of SHIELD Isn't Returning to SDCC
As previously announced, Marvel Television will also bring Legion and the Inhumans to SDCC on Thursday. Legion will kick off at 5 pm in Ballroom 20, to be followed by Inhumans from 6:15 pm to 7:15 pm in the same room. Both panels will take a look at what's coming up for their respective shows.
To see SDCC's full Thursday schedule, click here.
This year, Comic-Con International in San Diego runs Thursday, July 20 through Sunday, July 23 in the San Diego Convention Center, with preview night on Wednesday, July 19.
Meagan Damore has served as a CBR Editor since January 2015, though she got her start as a staff reviewer in 2013. She discovered comics thanks to the plethora of movies and television she grew up with, like Batman: The Animated Series, Spider-Man, the original X-Men film trilogy, X-Men: Evolution and Justice League Unlimited. She picked up her first comic in high school and fell instantly in love with the medium. Later, she took her love for pop culture with her to college, where she earned a Bachelor of Arts from Suffolk University and a Masters Degree in Literature from University of Massachusetts Boston. She loves to apply her education to her work writing editorials and conducting interviews. You can catch her writing on Agents of SHIELD, the Arrowverse and more right here on CBR. You can also find her on Twitter at @metathor.
Link Source : https://www.cbr.com/comic-con-thursday-highlights-fox-adam-west/