Captain Marvel Box Office Poised to Smash Initial Estimates
Box office projections for Captain Marvel continue to rise, despite the ongoing review bombing campaigns against the film.
You Are Reading :Captain Marvel Box Office Poised to Smash Initial Estimates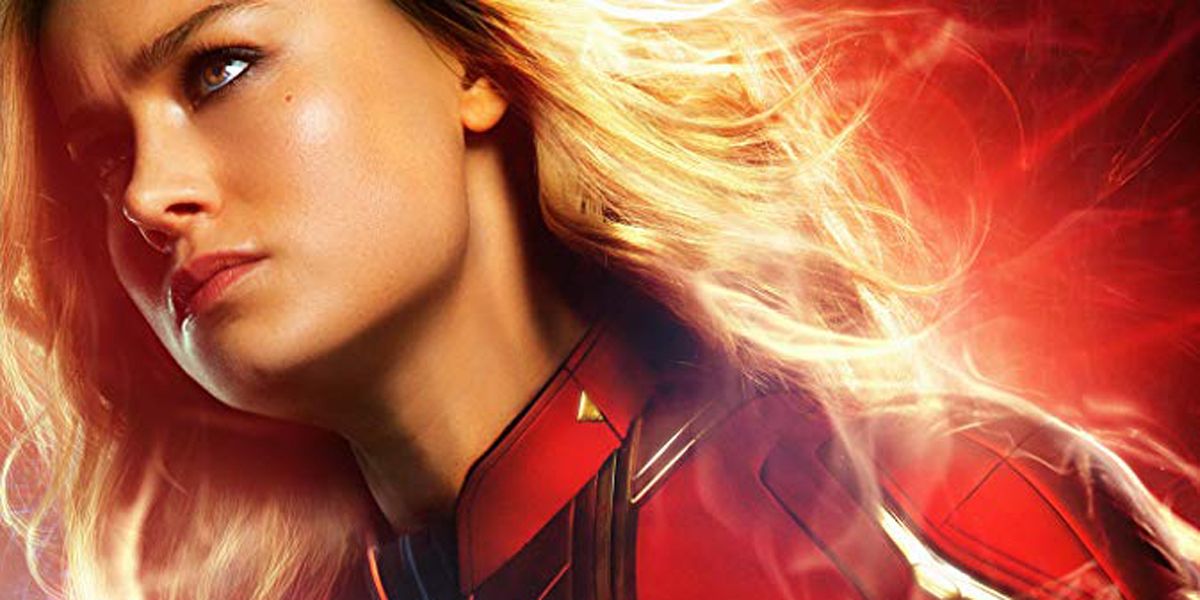 Captain Marvel looks to be going higher, further and faster than anticipated at the box office, as Carol Danvers' big screen debut is on track to deliver one of the Marvel Cinematic Universe's best openings stateside to date.
Following a massive Friday haul of $61.4 million, which includes, $20.7 million from Thursday previews, Captain Marvel is tracking an opening between $155 million to $160 million. As it stands, the movie looks set to nab the third-highest opening for the month of March, behind Batman v. Superman's $166 million and fellow Disney film Beauty and the Beast's $174.7 million opening.
RELATED: Captain Marvel Soars at Box Office With Preview Night Haul
While Box Office Pro's long-range forecast had Captain Marvel eyeing a $160 million opening from the get-go, many other estimates erred on the side of caution, as box office predictions are not an exact science and are often a bit off. Conservative first estimates had the film tracking for approximately $100 stateside, before rising to $120 million and then $140 million. Should Captain Marvel finish at $150 million, Marvel Studios and Disney would go on to secure the second-best opening of all time for a comic book property featuring a new character, with the first place slot belonging to Black Panther at $200 million.
But it isn't just domestically that Captain Marvel continues to smash expectations. As of yesterday, the film had already amassed $188.4 million at the worldwide box office, which includes a stunning $34.3 million take in China, the second-highest opening for an MCU film in the region behind only Avengers: Infinity War.
#CaptainMarvel is also doing huge biz overseas, where it has earned $127M in its 1st three days for a global total of $188.4M through Friday. That includes an opening day in China of $34.3M, the 2nd best for an MCU title behind Avengers: Infinity War. https://t.co/MpJtRIAXB3
RELATED: Wonder Woman Director Shares a Message for the Captain Marvel Crew
Directed by Anna Boden and Ryan Fleck from a script they wrote with Liz Flahive, Carly Mensch, Meg LeFauve, Nicole Perlman and Geneva Robertson-Dworet, Captain Marvel stars Brie Larson as Carol Danvers, Samuel L. Jackson as Nick Fury, Jude Law as the commander of Starforce, Clark Gregg as Phil Coulson, Lee Pace as Ronan the Accuser, Djimon Hounsou as Korath the Pursuer, Gemma Chan as Minn-Erva, Ben Mendelsohn as Talos, Lashana Lynch as Maria Rambeau, Algenis Perez Soto as Att-Lass, McKenna Grace as a young Carol Danvers and Annette Bening as Mar-Vell/the Supreme Intelligence.
(via Deadline)
Nicole Sobon is a freelance writer for CBR and has been with the site since January 2017. She currently covers news and writes features and dabbles in writing lists from time-to-time. Prior to her work at CBR, Nicole served as the Editor in Chief for MCU Exchange for nearly two years, helping to establish the site as one of the go-to sources for news regarding the Marvel Cinematic Universe. Before that, she ran a book review site for approximately two years, where she shared her views on forthcoming releases while also helping readers connect with writers. When she's not writing about comics and movies, she spends her time writing Young Adult books, including the Emile Reed series. You can reach her on Twitter at @NicoleSobon.
Link Source : https://www.cbr.com/captain-marvel-box-office-estimate-smash/