Brilliant Diamond & Shining Pearl: 10 Pokémon To Use Against Eterna Gym Leader Gardenia
Everything changes as players prepare for the second Gym: the "Eterna City Gym Battle" against Gardenia and her Grass-types.
You Are Reading :Brilliant Diamond & Shining Pearl 10 Pokémon To Use Against Eterna Gym Leader Gardenia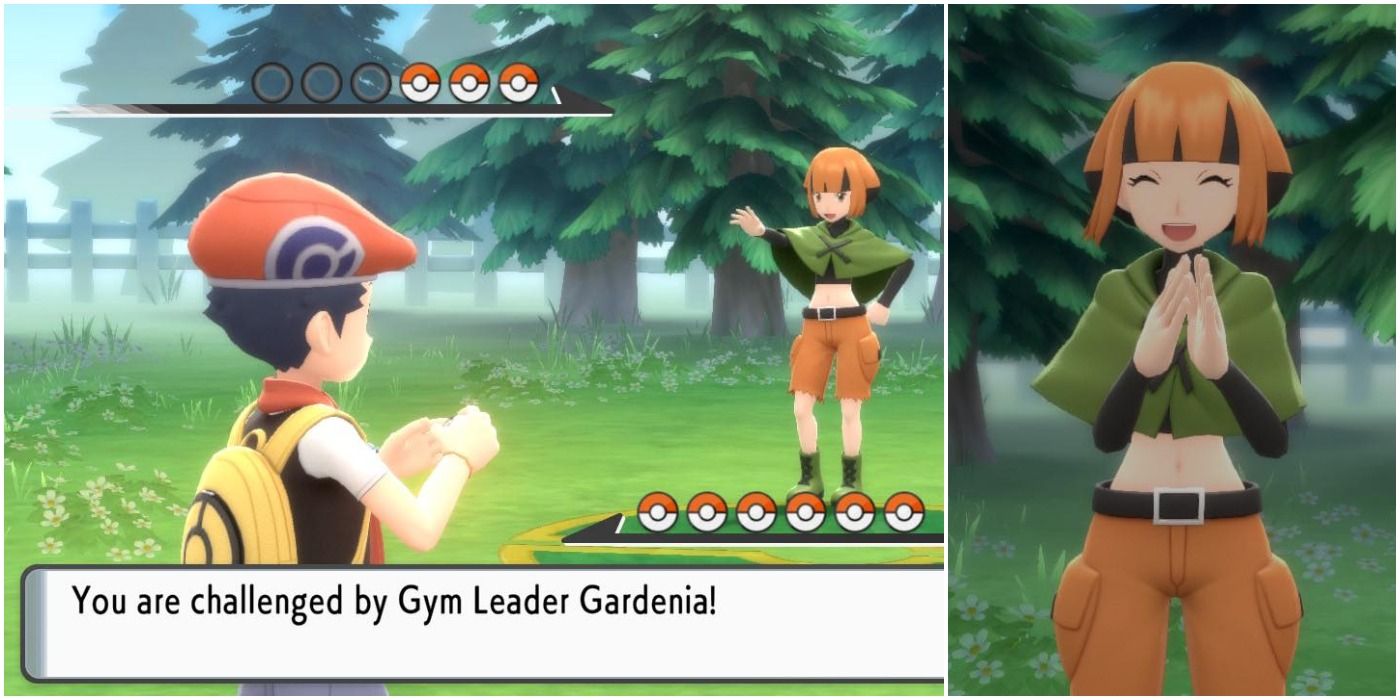 With the remakes of Brilliant Diamond & Shining Pearl offering similar Pokémon encounters to the original Gen IV games (towards the beginning), everything changes as the player prepares for the second Gym: the "Eterna City Gym Battle" against Gardenia and her Grass-types. The introduction of a new and improved Grand Underground offers several opportunities. However, the most interesting of all is the introduction of new Pokémon players have the opportunity to catch.
These introductions allow players to make their dream teams almost immediately (although several Hideaways and Pokémon aren't available until later on in the game). Gardenia's team of Cherubi, Turtwig, and Roserade are all around level 20, which makes them perfect for testing out new combinations and types. As far as starter Pokémon go, Monferno is a given for this battle, which arguably makes other alternatives more interesting to explore.
10 Jirachi & Mew Are Early-Game Gifts
One of the main differences between the remakes of the Gen IV games and the originals is how Mythical Pokémon are now obtainable as gifts early on in the game. Mew and Jirachi can be obtained as early as Floaroma Town, as long as the player talks to an elderly couple near the north entrance. However, there is a catch. Mew is only available for player's who have Let's Go Eevee or Pikachu saved data, and Jirachi is only for those who have the Sword & Shield games.
While this catch means these encounters aren't attainable for everyone, it doesn't change the fact that these Psychic-types are useful against Gardenia's dual Grass and Poison-type, Roserade.
9 Staravia's Intimidate Limits Gardenia To Special Attacks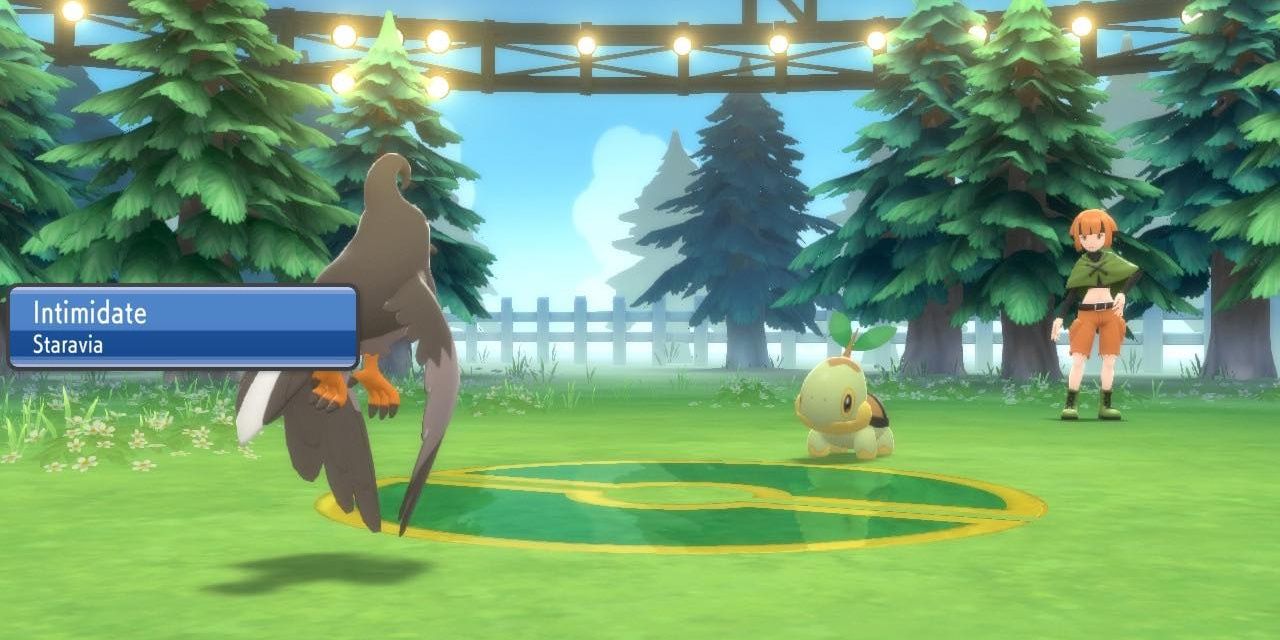 While Starly isn't usable against the first Gym Leader, Roark due to its type disadvantages, as soon as it hits level 14, it evolves into Staravia and becomes a game-changer. With the evolution changing its form, it also changes its ability to Intimidate, which lowers the Attack of the opponent.
When facing the Grass-type Gym Leader, Gardenia, Staravia's attacks are super effective and STAB boosted, but they also resist most enemy attacks and reduce the strength of opposing attacks. Staravia only needs to be wary of status moves, such as a paralysis or poisoning, but always has the potential to shift momentum in a battle.
8 Croagunk's Devastating Poison-Type Offense Can Only Be Stopped By Roserade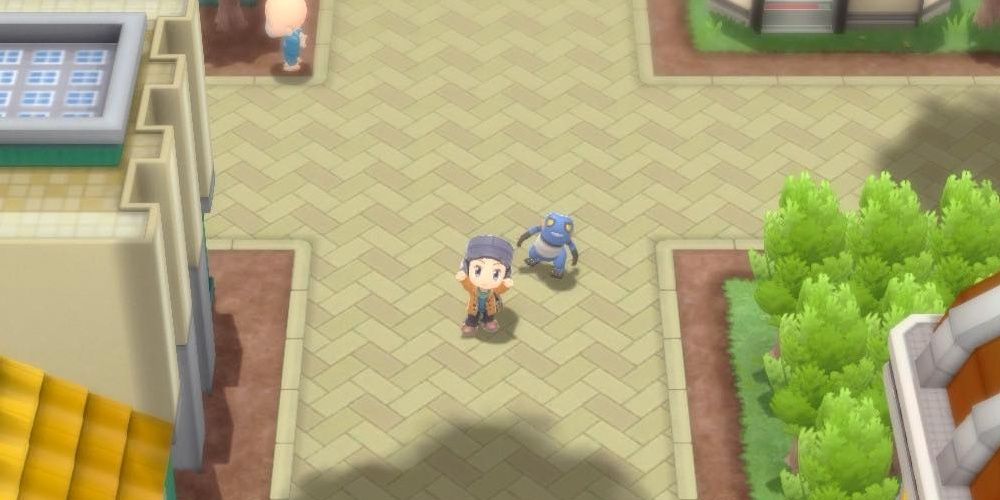 Croagunk is another Pokémon that's available as soon as the Grand Underground is introduced – frequenting the likes of the Swampy Cave. As a dual Fighting and Poison-type, Croagunk has a diverse move pool. Also, at around level 20, it should have learned the likes of Revenge and Venoshock, with the latter being a useful move that helps clear out the Eterna City Gym and all of its Grass-types.
Croagunk doesn't evolve into Toxicroak until level 37. However, it still has capable moves and base stats, especially its Attack. The fact it resists any Grass or Poison moves that Gardenia throws its way means that Cherubi's Fairy-type move of Dazzling Gleam is the only thing that threatens it.
7 Murkrow Is A Problem For Gardenia's Team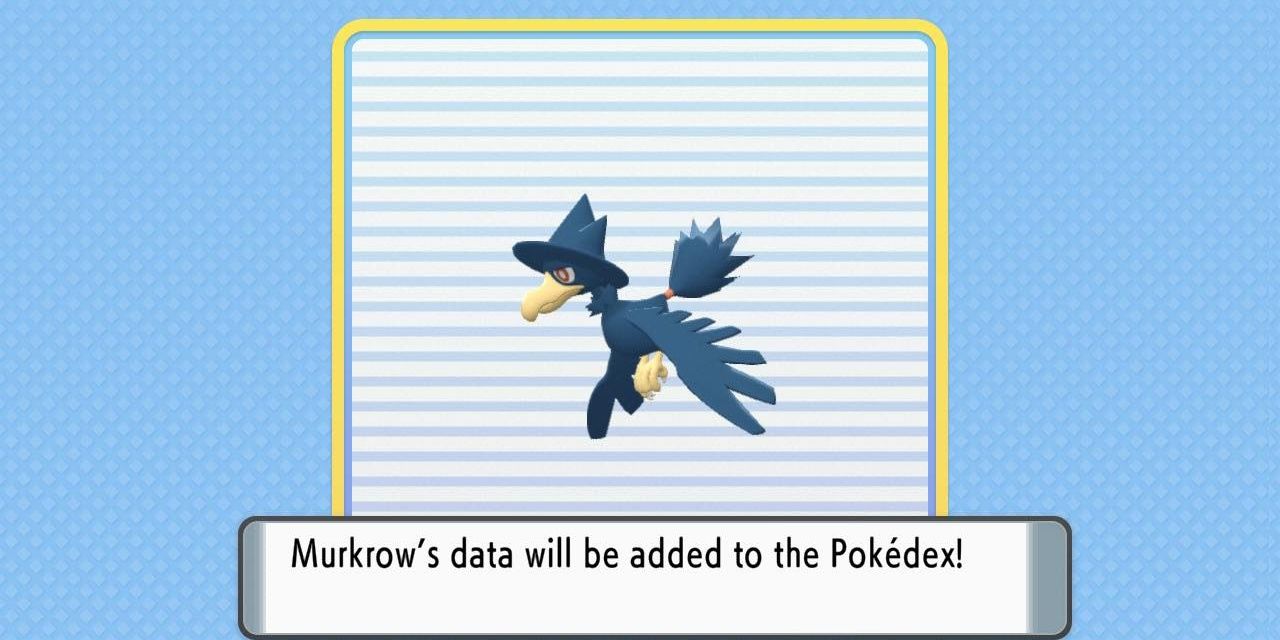 Murkrow is a Diamond-exclusive encounter at night time in the Eterna Forest and the Lost Tower, but also in the Grand Underground. Its Shining Pearl counterpart is Misdreavus, but other than Misdreavus's Confusion being useful against Poison-types like Gardenia's Roserade, Murkrow's Flying-typing makes it a better addition to the team for this battle.
There is also the slim chance that a Pokémon with the Pickup ability such as Pachirisu could find a Dusk Stone, which would evolve Murkrow into Honchkrow and make it even stronger.
6 Houndoom Is An Overpowered Early Encounter To Have When Facing A Grass-Type Gym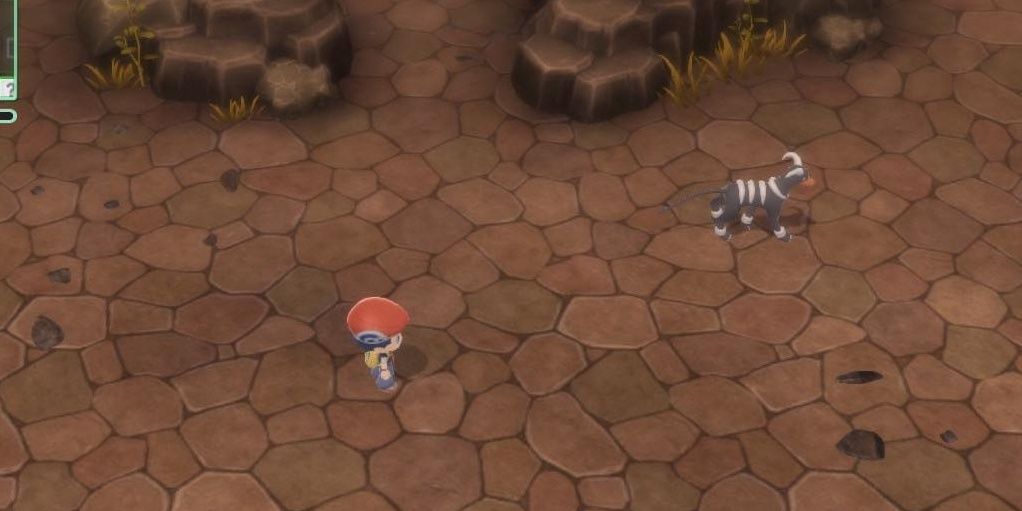 When considering the Eterna City Gym Challenge, Houndoom is perhaps the most overpowered encounter from the Grand Underground at this stage. The dual Dark and Fire-type is a vicious battler with an especially impressive Special Attack and Speed. As a result, it will likely tear through Gardenia and her Grass-types, even if Ember is still its Fire-type move of choice.
With Fire-types being scarce early on in the Sinnoh region – especially if the player opted against choosing Chimchar at the start – Houndoom is an instant addition to any team. However, its type disadvantages are greatly exposed in the two Gym Challenges after Eterna City.
5 Zubat & Golbat Resist Everything That Gardenia Can Throw At Them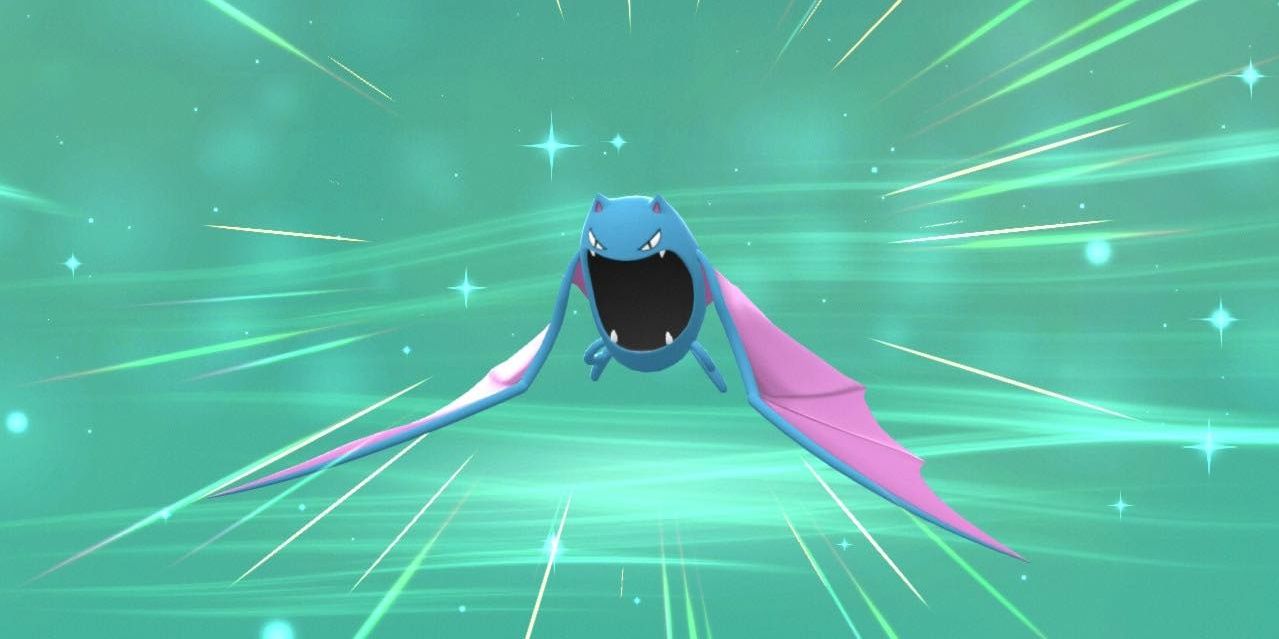 With plenty of Zubat encounters available early on in the game, they're a useful Pokémon to use in the second Gym Challenge. As soon as Zubat hits level 15, it learns Poison Fang, which is a STAB offensive move that's super effective against most of the Pokémon in Gardenia's Gym, except for those that are part Poison-type.
Regardless, Zubat's dual Flying and Poison-typing gives it protection against any and every move that Gardenia's Pokémon can use. With Gardenia's Roserade being level 22, the player might be tempted to level up their party before challenging her to a battle. Doing so allows Zubat to evolve into Golbat, which makes it even more formidable when taking on the Eterna City Gym.
4 Kricketune Is Actually Usable In The Brilliant Diamond & Shining Pearl Early-Game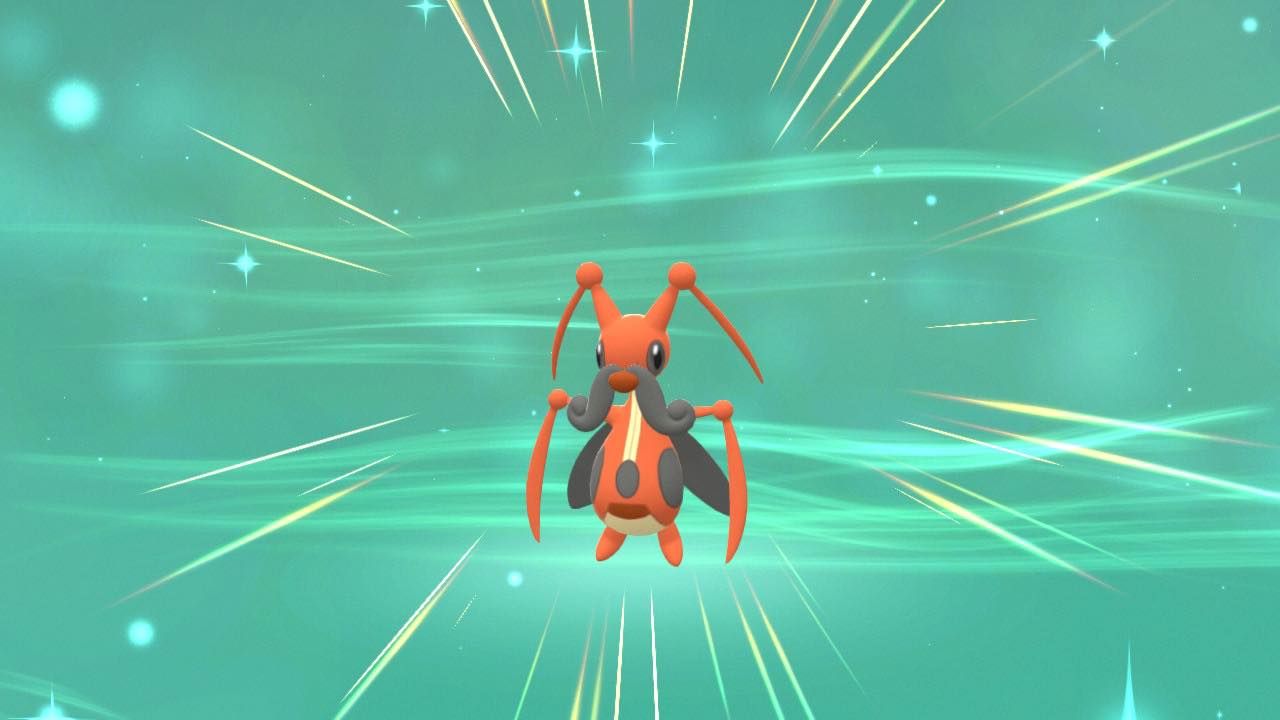 Kricketot is another early encounter that can't be used against the first Gym Leader, Roark due to Bug-types being easily squashed by Rock-types. However, with its Bug-typing, Kricketot is a useful tool in the Eterna Gym considering how effective it is against Grass-types.
Unlike the original Gen IV games, Kricketot doesn't have to rely on Bide early on, making it much more usable. It even evolves as early as level 10 into Kricketune. As a result, the boosted stats this evolution brings allow it to help out in the Eterna Gym Battle.
3 Drifloon Is A Rare & Elusive Encounter But Can Become A Valuable Member Of The Team Early On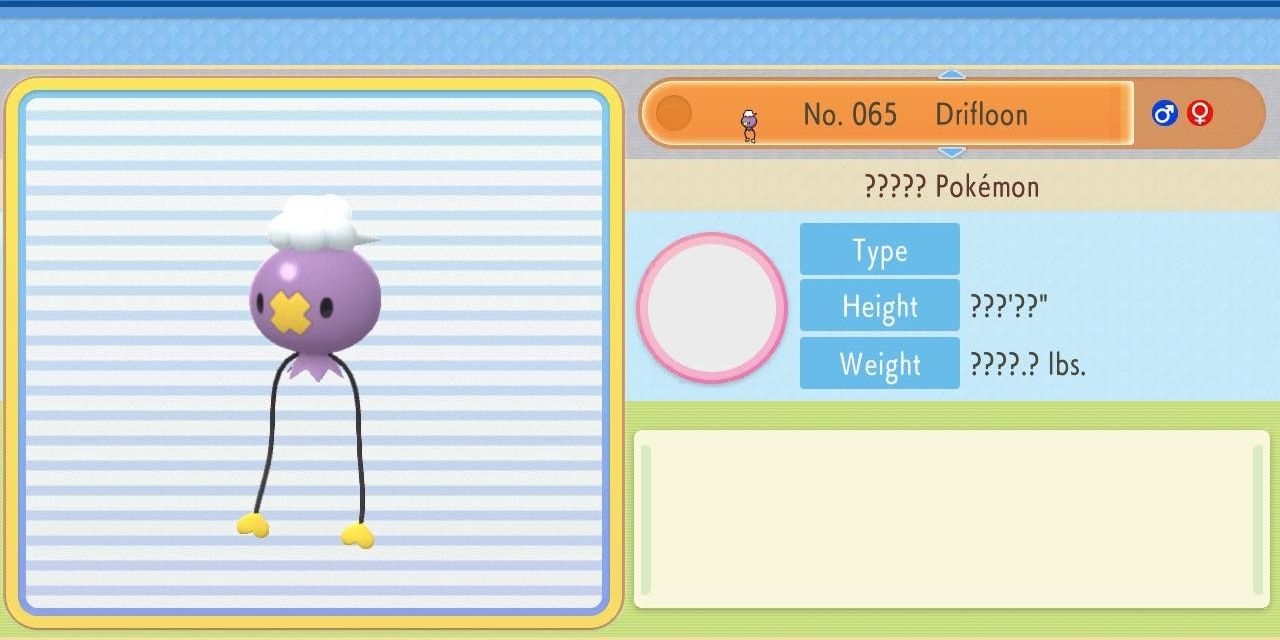 Drifloon is an encounter that requires a great deal of patience, despite the fact it's technically available and attainable relatively early on in the game. When the player reaches the Valley Windworks to the right of Floaroma Town, and after they've cleared out the evildoers of Team Galactic, Drifloon becomes a wild encounter. However, it comes with a catch. They only appear on Fridays during the day.
The dual Flying and Ghost-type Balloon Pokémon is an adorable addition to any team, and its evolved form, Drifblim is an especially strong battler. However, as Drifloon doesn't evolve until level 28, a player wouldn't be using Drifblim against Gardenia. Drifloon learns Gust early on, equipped with STAB, which makes it a capable member of any team taking on the Eterna Gym Challenge with all of its Grass-types.
2 Scyther Has Super Effective Moves For All Of Gardenia's Pokémon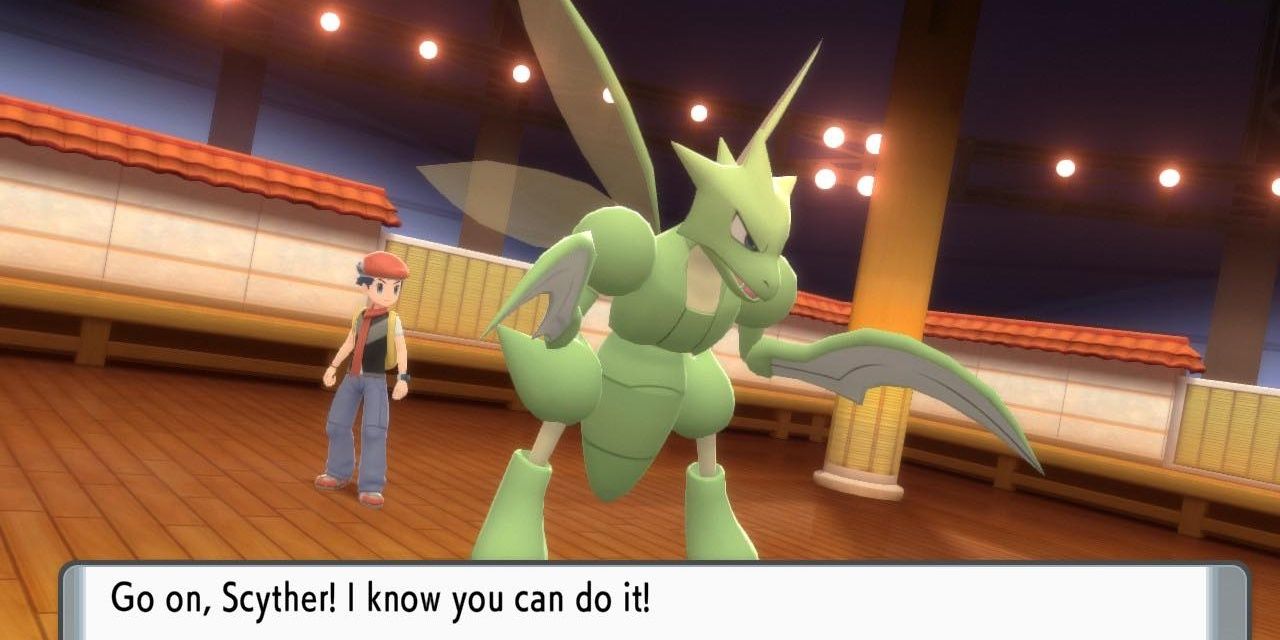 The Grand Underground is a game-changer in terms of the Pokémon available to players as early as the second Gym, opening up all sorts of opportunities. An encounter spot that's been split into exclusives for both Brilliant Diamond & Shining Pearl is the Bug-typing with Scyther and Pinsir both found in the Sunlit Cavern Hideaway (among other locations).
Scyther is the Brilliant Diamond exclusive, and it's one of the most desirable options when facing the Grass-types in the Eterna Gym due to its dual Bug and Flying-typing, alongside its devastating physical offense. It may not be a Flying-type, but Shining Pearl's Pinsir is another Bug-type that can do plenty of damage to Grass-types.
1 Chatot Is An In-Game Trade Not To Be Missed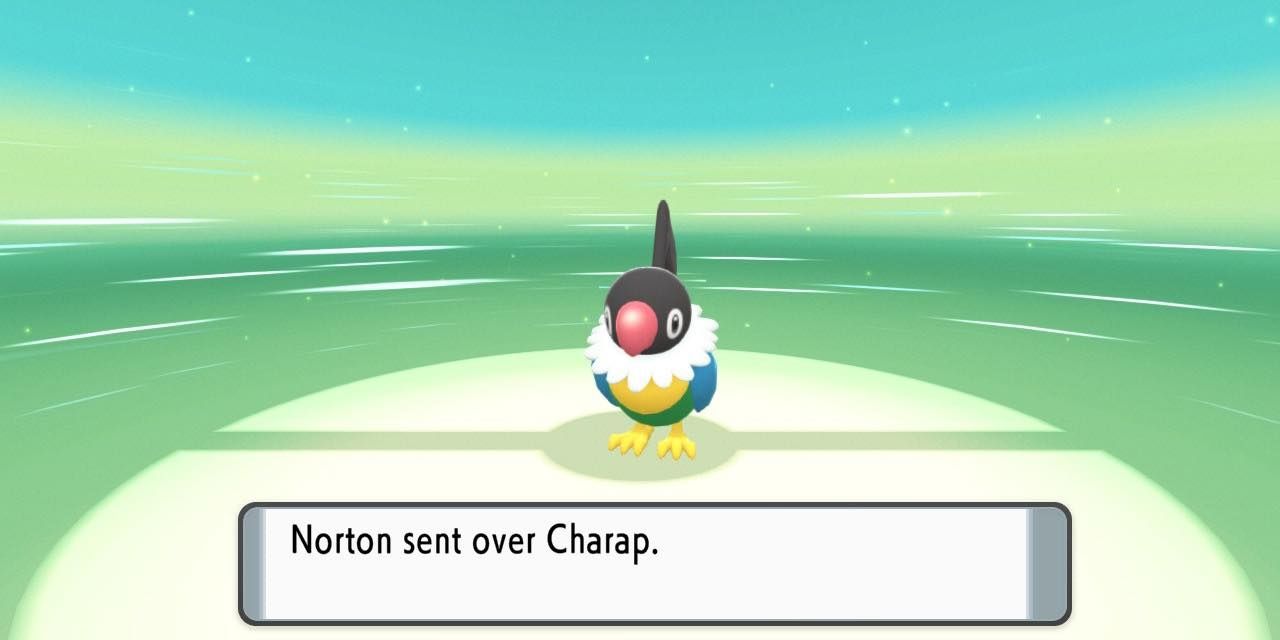 There aren't many opportunities for in-game trades in the Gen IV remakes compared to other generations, so they're often forgotten about. However, when the player reaches Eterna City ready for their Gym Battle, a visit to the Eterna Condominiums building behind the Gym and next to the Poké Mart grants the player an opportunity to obtain a Chatot.
Chatot is a unique Flying-type in the sense that it's a strong Special Attacker. Its signature move, Chatter is a very useful weapon to have in a player's arsenal, especially against a Gym full of Grass-types. All that's needed to obtain this Chatot is to trade a Buizel, which can be found to the east of Floaroma Town at both the Valley Windworks and on Route 205.
Link Source : https://www.cbr.com/diamond-pearl-pokemon-eterna-gym-leader-gardenia/