Batman Proposes to Catwoman in Latest Rebirth Development
Tom King and David Finch continue to rebuild Batman's very foundation, as the Dark Knight is set to propose marriage to Catwoman.
You Are Reading :Batman Proposes to Catwoman in Latest Rebirth Development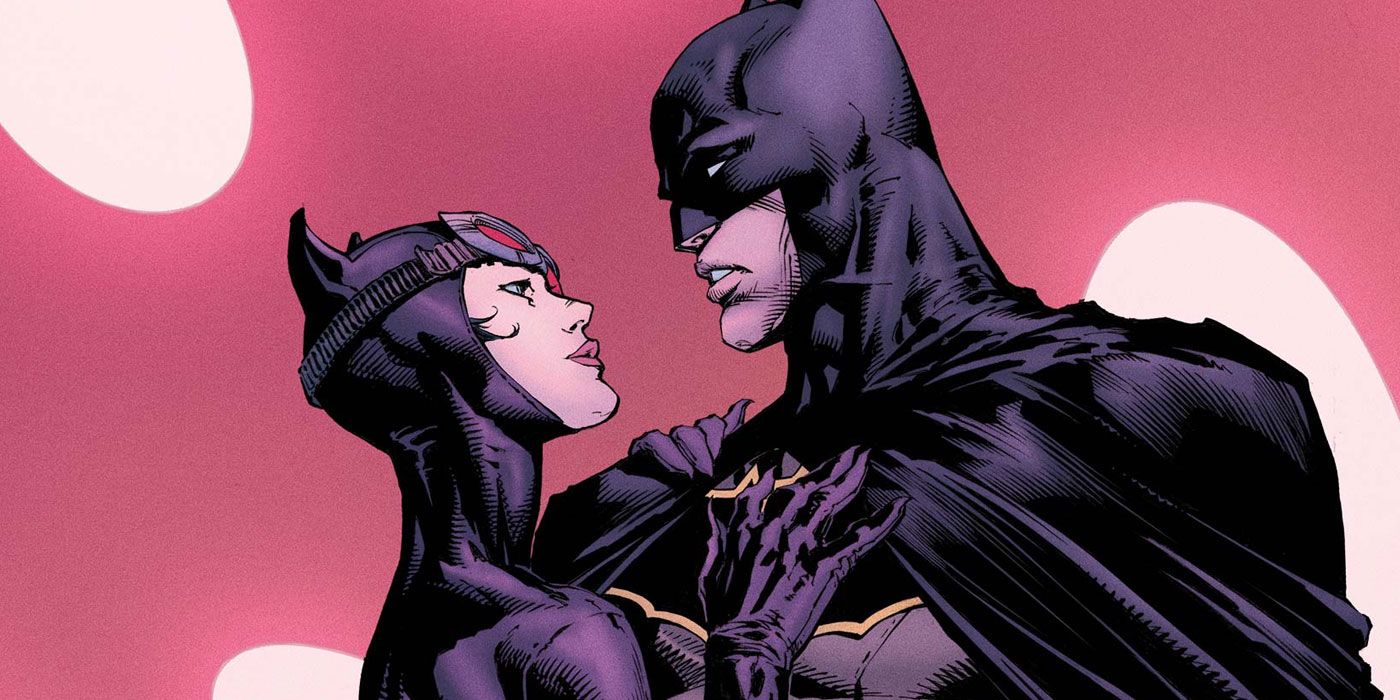 The final pages of 2011's Catwoman #1 featured a controversial scene in which the title character has rooftop sex with Batman in full (OK, partial) costume. But while that encounter was pilloried by fans as tawdry and unnecessary, that latest twist in the iconic relationship will likely be met with enthusiasm.
RELATED: [SPOILER]'s Final Words May Lead To Major, Lasting Change for Batman
As revealed via USA Today, in Batman #24, Tom King and David Finch have returned the pair to the rooftops of Gotham City for another extremely personal encounter, albeit one of a less carnal variety. Simply put: Batman has proposed to Catwoman.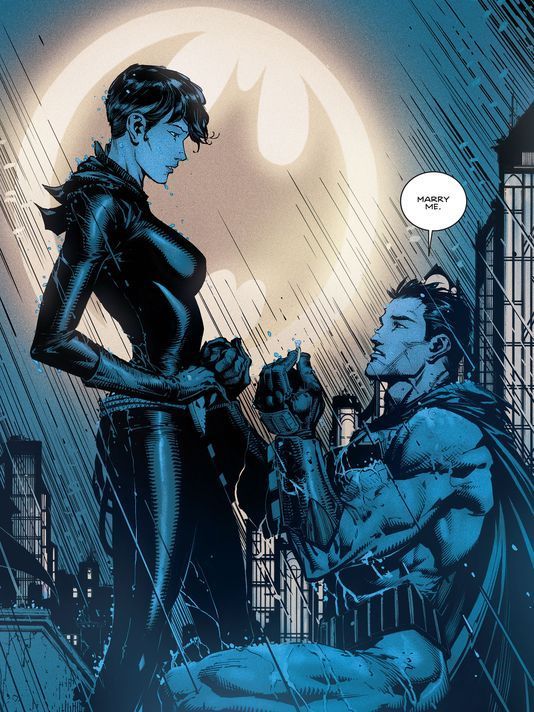 It's a development that's been teased for decades, and in fact has already been a reality in an alternate reality or two. But even in a series that has been filled with character-altering revelations for the Dark Knight and his wide-ranging cast of supporting characters, the idea of a married (or engaged, at least) Batman may be the most shocking, if not significant, change to date.
Of course, as surprising as this moment is, this isn't a development that comes out of nowhere. Not only has King been scaling up Batman and Catwoman's romantic relationship in recent months, the pair have long had an on-again / off-again thing going on to various degrees for decades, well before they hooked up nearly six years ago. Over the course of 22 issues, King has made it a point to place the two back into each other's orbit, literally placing their lives in each other's hands. In fact, Batman has gone a step further, making it clear that when push comes to shove he has more faith in Selina Kyle than virtually any of his other Bat-family members, trusting her with their lives in addition to his own.
RELATED: Does The End Of The Button Also Signal The End Of Batman As We Know Him?
Since Bruce finally had the chance to meet his father as an adult, albeit a Thomas Wayne from another dimension, in the recently concluded, Watchmen-fueled storyline "The Button," it's seemed as though he was at a crossroads. As Thomas sacrificed himself to save the son he might have raised, the words "Don't be Batman" echoed in Bruce's ears, though the next piece of advice appears to have stuck an even stronger chord: "Find happiness." Heartfelt advice countless parents have passed onto their children over the centuries, and though Bruce has heard it many times from Alfred, hearing it from his father's lips appear to be the final push Bruce needed to listen.
Batman #24, by Tom King, David Finch, Danny Miki, Clay Mann and Seth Mann, arrives in stores Wednesday, June 7.
Stephen Gerding has been a part of CBR for over fifteen years, starting as a part-time freelancer in 2005 and working his way up to his current role as Senior News Editor. Over the years, he's been involved in the site's multiple Eisner Award wins, wile helping to define its voice and visual look. He's also seen the site go through multiple changes, including the launch of the Eisner Award-winning Robot 6 blog, expanding from covering comics to all aspects of pop culture, and the biggest evolution when it transformed from Comic Book Resources to CBR. Stephen has been reading comics for as long as he's been, well, reading. After nearly a decade of stealing copies of classic comics by Kirby, Lee, Swan, Fox, Romita and more from his father's collection, his love of comics fully kicked in when he bought Avengers #232 from a spinner rack at Seven-Eleven. Eventually, when the opportunity arose to actually write about comics, it was a no-brainer. That he's still able to do so years later is a dream come true.
Link Source : https://www.cbr.com/batman-catwoman-proposal/