Batman '89 Inspires Sleek, Detailed and Incredibly Pricey Desk Clock
Swiss manufacture design studio Kross Studio revealed a pricey 1989 Batmobile Desk Clock inspired by the Batmobile featured in Tim Burton's Batman.
You Are Reading :Batman 89 Inspires Sleek Detailed and Incredibly Pricey Desk Clock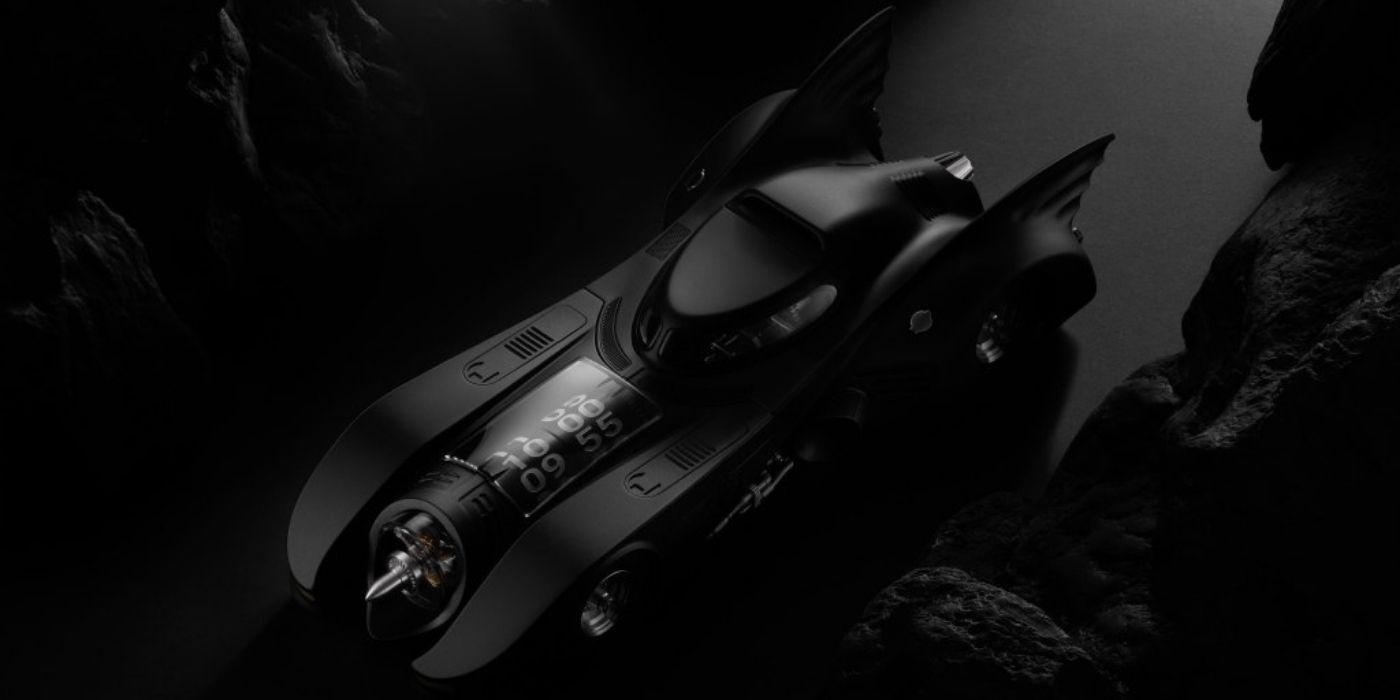 Swiss manufacture design studio Kross Studio revealed a pricey new desk clock inspired by the Batmobile featured in 1989's Batman, which was directed by Tim Burton.
Designed by Anton Furst, the 1989 Batmobile Desk Clock measures just under 12 inches and is modeled on the actual car from the film, possessing the same proportions. According to a description on the Kross Studio website, the limited edition clock is the first product birthed from this collaboration and "is dedicated to the highly inspiring Batman Universe, paying tribute to the most iconic cars in comics: The Batmobile."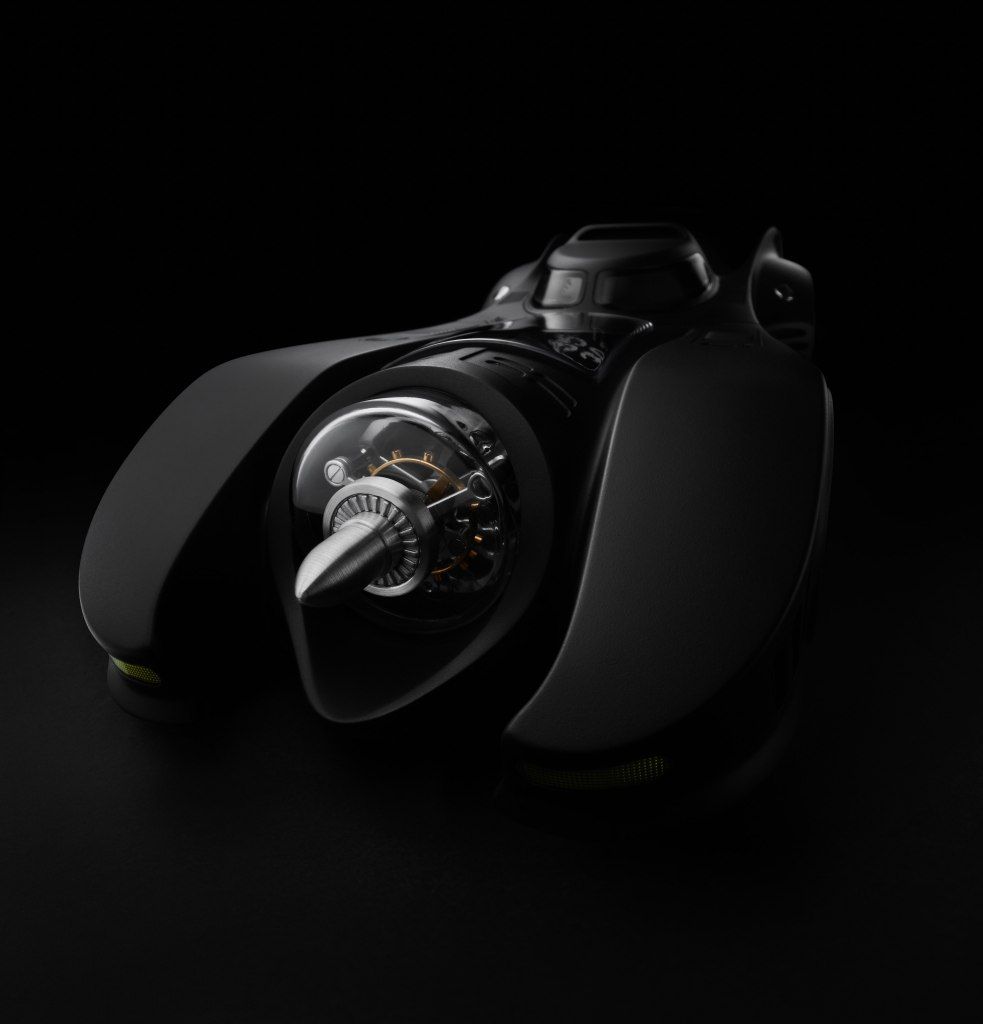 Kross Studio added that it "specifically chose the sleek and stunning model from the 1989 Batman movie directed by Tim Burton to embody this first-of-its-kind clock." The Swiss design studio also noted that the biggest challenge in creating the desk clock was incorporating state-of-the-art, tailor-made clock movement while also respecting the exact shape of the iconic Batmobile.
The result is a unique time-telling device that features 512 components — 115 for bodywork and 397 for movement — and runs at a frequency of 21'600 beats per hour or 3 HZ, which is similar to wristwatch movements. By comparison, a typical movement is about 130 components. The body of the miniature Batmobile was constructed using black aluminum composite, with aeronautical grade scratch protection coating, and also features wheels that actually spin.
At the functional level, the hours and minutes are displayed horizontally by two cylinders, and are displayed on top of the clock through bat-like cowl decals. The clock is also powered by an in-house mechanical manual-winding movement consisting of three barrels that promise a power reserve of 30 days. It also includes a Batman symbol-shaped key in satin-finished and mirror-polished steel to wind the clock and set the time.
The 1989 Batmobile Desk Clock is an exclusive collectible produced in a limited edition of 100 numbered pieces and is available for $29,900. Kross Studios teased on its website that "new collaborations will be announced in the upcoming months," but it is unclear at this time if future project will also be tied to Batman or other Warner Bros. properties.
The announcement of the Kross Studios X Warner Bros. collaboration comes just months ahead of a handful of new Batman-centered projects. Zack Snyder's Justice League, which features Ben Affleck as The Caped Crusader, is currently scheduled to debut on HBO Max in 2021. Elsewhere, Matt Reeves' The Batman — starring Robert Pattinson in the titular role — will hit theaters on March 4, 2022. Comic book writer Tom King also recently shared new details about his Batman/Catwoman maxiseries, which will consist of 12 issues and goes on sale Dec. 1 from DC Comics.
Link Source : https://www.cbr.com/batman-89-pricey-desk-clock/