Adult Swim Responds to Offensive 2009 Video By Rick and Morty Co-Creator
Adult Swim has issued a statement addressing a newly resurfaced offensive video made years ago by Rick and Morty co-creator Dan Harmon.
You Are Reading :Adult Swim Responds to Offensive 2009 Video By Rick and Morty CoCreator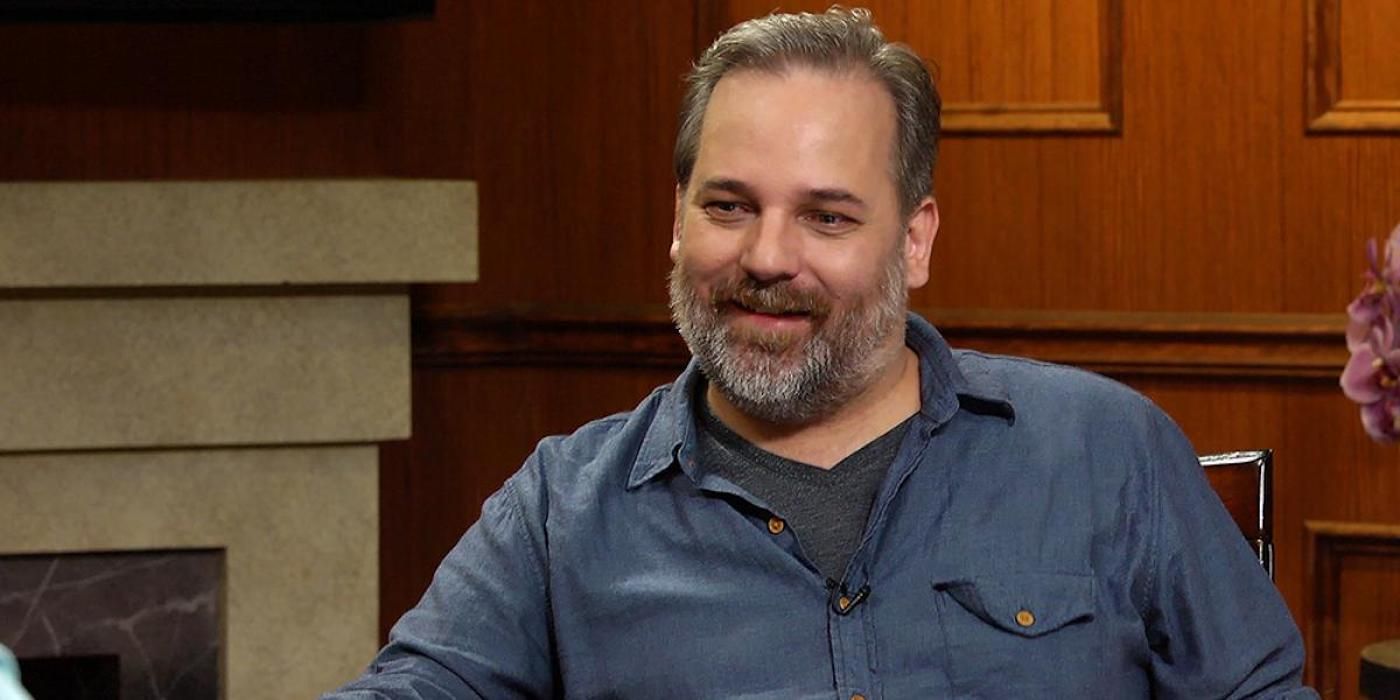 Adult Swim is standing behind Rick and Morty co-creator Dan Harmon after an offensive video he made in 2009 resurfaced, igniting controversy on social media.
Harmon is only the latest celebrity targeted for firing because of online content from his past. While the answer turned out to be "yes" when it came to Disney and Guardians of the Galaxy director James Gunn, Adult Swim's reply to Harmon's situation was, in effect, "nope."
RELATED: Rick & Morty's Dan Harmon Departs Twitter as Offensive Skit Resurfaces
The sketch in question was a satirical "pilot" for an imaginary TV series called Daryl, a parody of the serial killer drama Dexter. In Daryl, the lead character (played by Harmon) would travel back in time and attempt to stop modern serial killers by sexually assaulting them when they were babies. Harmon simulates the rape of a baby in the video using a doll.
Harmon released an apology, stating:
In 2009, I made a "pilot" which strove to parody the series Dexter and only succeeded in offending. I quickly realized the content was way too distasteful and took the video down immediately. Nobody should ever have to see what you saw and for that, I sincerely apologize.
Meanwhile, Adult Swim's statement acknowledged that while the video displayed "poor judgement," it was a mistake for which Harmon had already apologized:
At Adult Swim, we seek out and encourage creative freedom and look to push the envelope in many ways, particularly around comedy. The offensive content of Dan's 2009 video that recently surfaced demonstrates poor judgement and does not reflect the type of content we seek out. Dan recognized his mistake at the time and has apologized. He understands there is no place for this type of content here at Adult Swim.
Harmon removed the video years ago, but this being the internet, nothing is ever fully gone, and sure enough, people discovered it and began to share it. Soon Harmon was pulled into the same discussion that Gunn was involved late last week.
RELATED: Petition for Disney to Re-Hire James Gunn Closes In on 150K Signatures
Harmon is working on Rick and Morty Season 4 after the series was picked up for 70 more episodes, and it appears as though he will continue to work for Adult Swim.
(via TVLine)
CBR Senior Writer Brian Cronin has been writing professionally about comic books for over fifteen years now at CBR (primarily with his "Comics Should Be Good" series of columns, including Comic Book Legends Revealed). He has written two books about comics for Penguin-Random House – Was Superman a Spy? And Other Comic Book Legends Revealed and Why Does Batman Carry Shark Repellent? And Other Amazing Comic Book Trivia! and one book, 100 Things X-Men Fans Should Know & Do Before They Die, from Triumph Books. His writing has been featured at ESPN.com, the Los Angeles Times, About.com, the Huffington Post and Gizmodo. He features legends about entertainment and sports at his website, Legends Revealed and other pop culture features at Pop Culture References. Follow him on Twitter at @Brian_Cronin and feel free to e-mail him suggestions for stories about comic books that you'd like to see featured at [email protected]!
Link Source : https://www.cbr.com/adult-swim-dan-harmon-response/