A Classic Batman Villain Returns in Detective Comics Annual #2
One of Batman's oldest foes is back in Detective Comics Annual #2, and the secret of his identity lies in a forgotten piece of Batman lore.
You Are Reading :A Classic Batman Villain Returns in Detective Comics Annual #2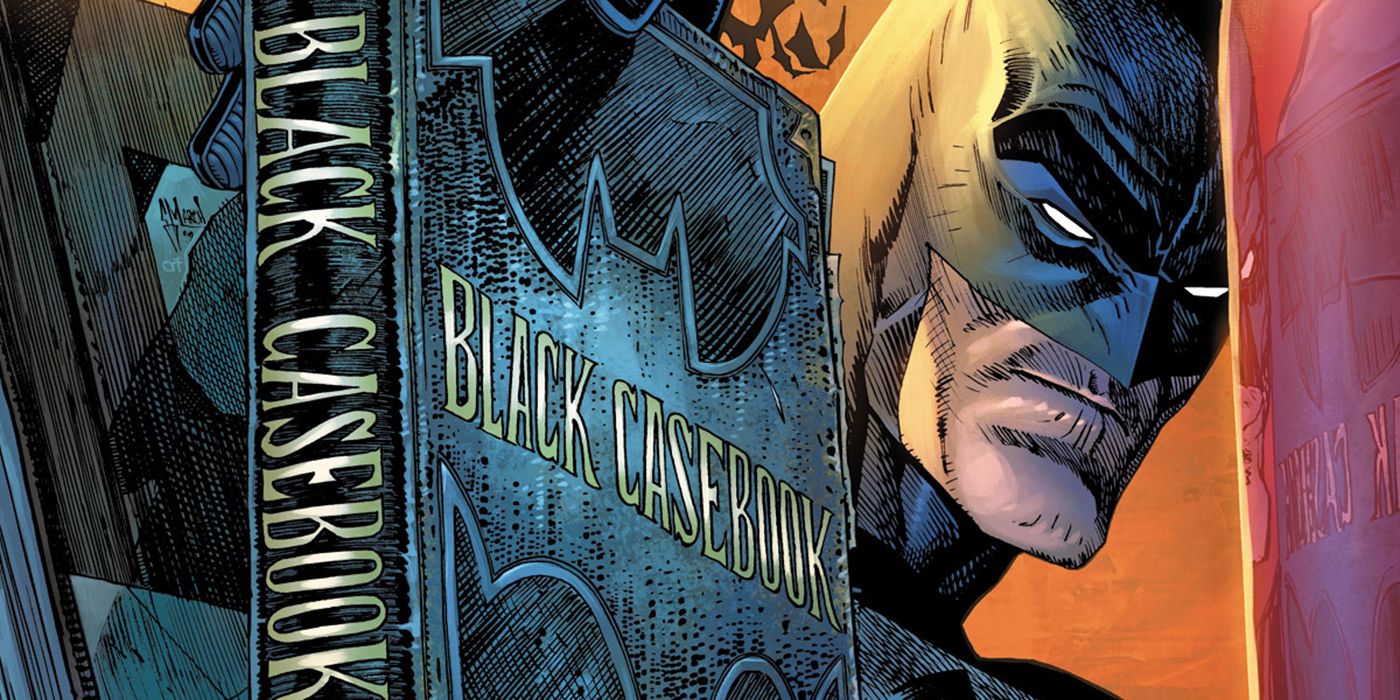 DC Comics' May 2019 solicitations reveal Batman is going back to one of his oldest cases — and facing one of his deadliest foes.
Detective Comics Annual #2 features the return of the Black Casebook, a record of Batman's earliest adventures. But the occasion doesn't just bring back one of Batman's most disturbing cases, as the annual also sees the return of The Reaper, last seen in 1991's Batman: Full Circle.
RELATED: Snyder & Capullo's Detective Comics #1000 Story Introduces a New DC Team
There have been many Reapers throughout DC Comics' history, but the most notable appeared in 1987. The Reaper served as the primary antagonist of Batman: Year Two, by Mike W. Barr, Alan Davis, Todd McFarlane, Paul Neary, and Alfredo Alcala. Though not as widely renowned as Batman: Year One, the story still has left its mark on the Dark Knight's history, with The Reaper and origin elements serving as the inspiration for the animated Batman: Mask of the Phantasm.
Year Two saw Batman wrestle with the idea of using guns in his war on crime after being soundly beaten in his first encounter with The Reaper. The story also saw Batman forced to team up with Joe Chill, who murdered Thomas and Martha Wayne. Full Circle would see Chill's son, Joe Jr., become the third version of The Reaper.
The original incarnation of The Reaper, Dr. Benjamin Gruener, appeared pre-Crisis on Infinite Earths and died fighting Batman. He was resurrected years later by Hugo Strange as part of 2009's "Life After Death" story, but was never seen again and is believed to have perished shortly after as a result of Strange's methods.
RELATED: EXCLUSIVE PREVIEW: Gotham Girl Imagines a New Origin Story in Batman #65
The return of The Reaper in Detective Comics Annual #2 raises a number of questions about who could be inside the suit. Though The Reaper would appear briefly in the first issue of 2011's New 52 relaunch of Batman: The Dark Knight, it was never revealed who was in the costume, with this version never appearing again.
With the celebration of Detective Comics #1000 releasing just a few months prior, it's possible the basis of this story spins out of the continued celebration of Batman's history. Regardless, both The Reaper and the Black Casebook indicate a story hearkening back to a Batman of old, one who hasn't been seen in quite some time.
The cover and solicitation for Detective Comics Annual #2 can be found below: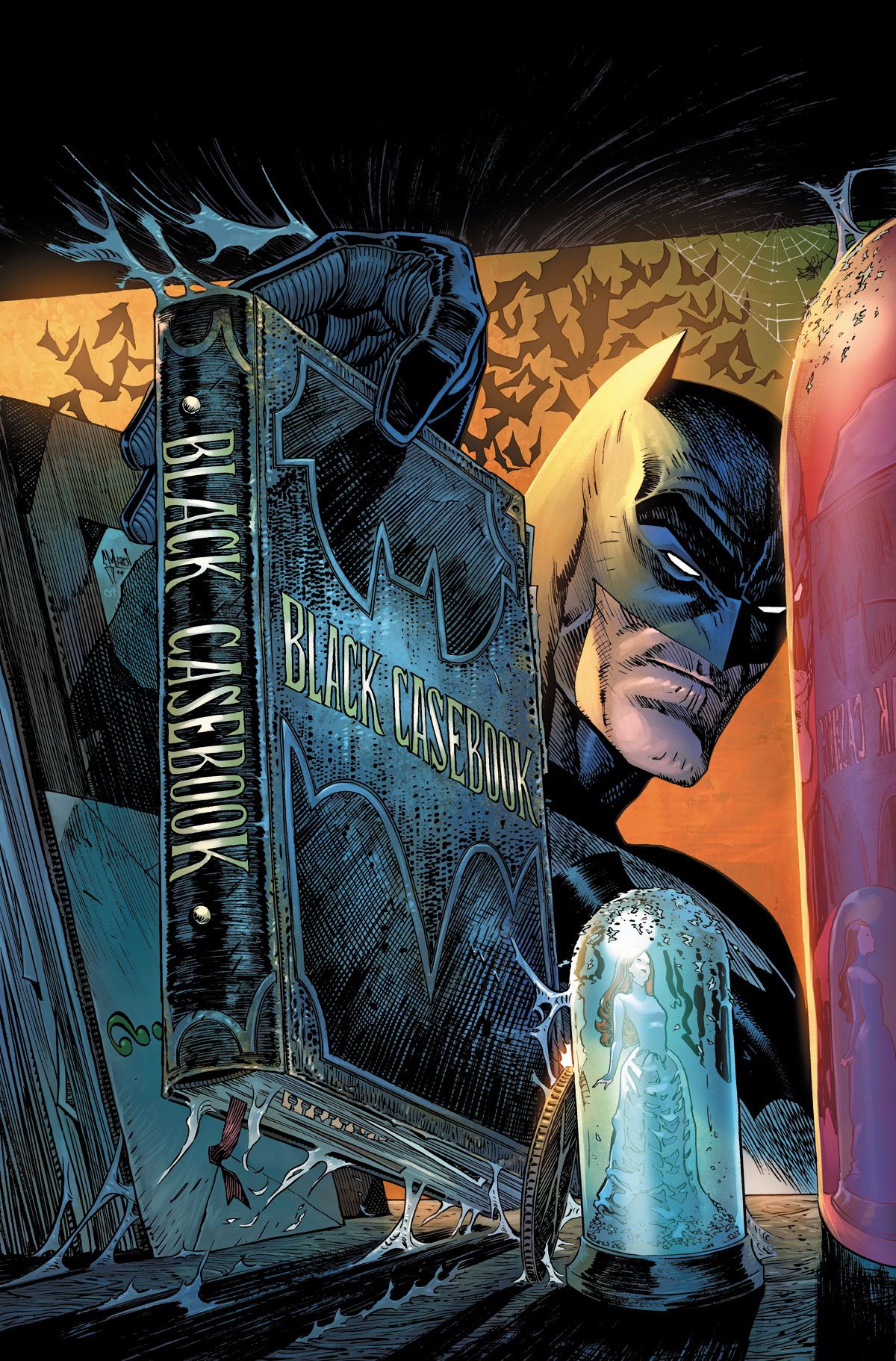 DETECTIVE COMICS ANNUAL #2
written by PETER J. TOMASI
art by TRAVIS MOORE
cover by GUILLEM MARCH
After years on the shelf, Batman returns to the Black Casebook! Throughout his career, Batman has compiled his most disturbing cases into one volume, its every page filled with bizarre horror and crimes he never quite managed to solve. Now a case from the past has re-opened itself in the here and now…and Batman will find himself face-to-face again with one of the deadliest villains he fought in his early years: the Reaper!
ON SALE 05.29.19
$4.99 US | 48 PAGES
FC | RATED T
Christopher Baggett is one of CBR's Gaming Features Editors and a Live Content Producer. He's been with Comic Book Resources since 2017 after spending several years writing for several other websites. He first started writing for the web in the mid-'90s with his website, Anime HomeWorld, which was later renamed The HomeWorld. A comic book collector since he was a teenager, he's also become an avid gamer and content creator with a series of Let's Plays on YouTube and a series of running streams on his Twitch channel, You Shall Be As Games , as well as CBR's own Twitch page. His first published comic book work is in the anthology "Advanced Death Saves: Fallen Heroes of the Kitchen Table," which is available now on Comixology. You can find Christopher on Twitter as @JCBaggee.
Link Source : https://www.cbr.com/batman-detective-comics-annual-2-reaper/