15 Comic Books We'd Love To See As An Anime
Anime allows for epic stories that transcend typical cartoons or animated movies. CBR decided to look at 15 comics that deserve the anime treatment.
You Are Reading :15 Comic Books Wed Love To See As An Anime
When it comes to adaptations of properties that are heavily steeped in action and martial arts, anime does trump live-action sometimes. We saw this with the style that "G.I. Joe: Resolute" (written by Warren Ellis) adopted, as well as when Marvel applied a similar treatment to Wolverine, Blade, X-Men and Iron Man.
RELATED: 15 Mavel Supervillains Who Need Their Own MCU Netflix Shows
Even the the DC Universe Animated Original Movies ("Son of Batman") and their Showcase shorts (such as "Green Arrow") recognized this, taking some influence in how fluid they made their recent animations. When it came to "Iron Fist" on Netflix, one stark criticism arose in how the series' action scenes and overall fight choreography felt a bit phoned in, and somewhat lacking. This got us thinking about how, not just this series, but other franchises could benefit from being converted to an anime. Here are 15 properties we think would actually hit big in this particular animation medium!
15 SHANG-CHI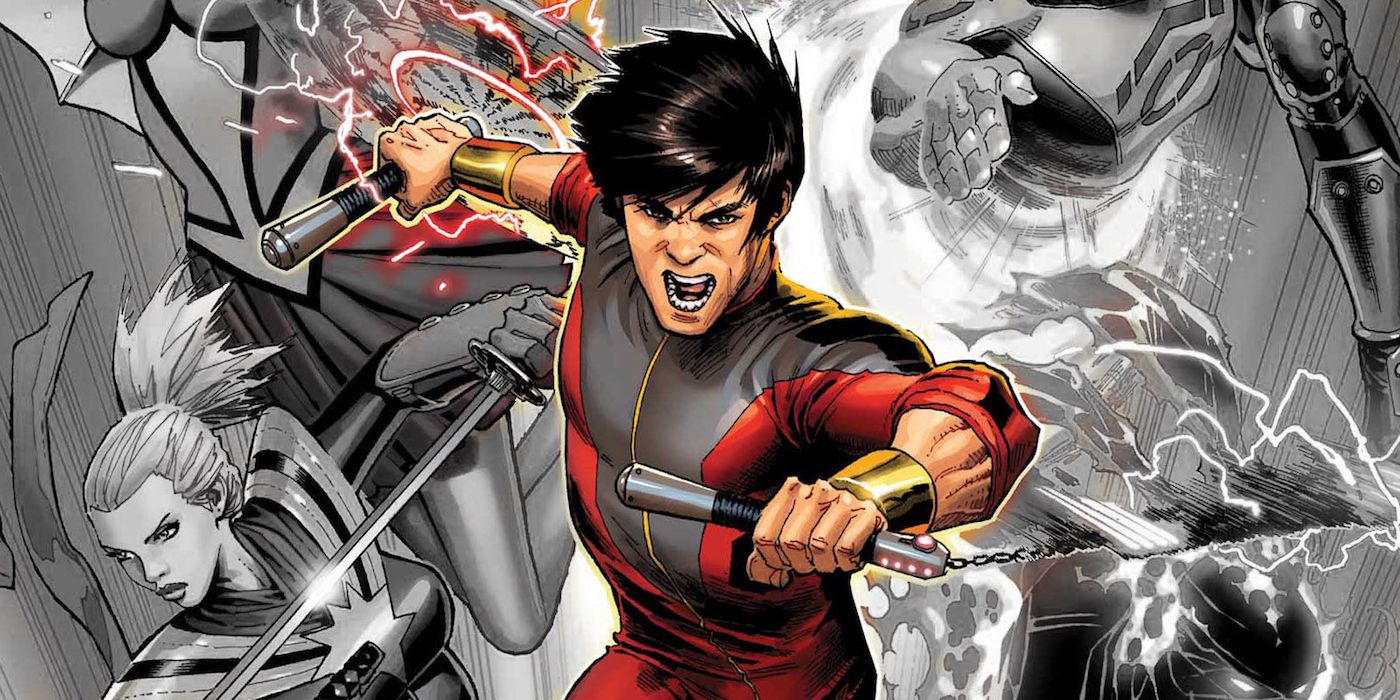 Shang-Chi is arguably the best martial artist in Marvel Comics, and that's why fans are still shocked he hasn't appeared in the MCU's Netflix universe yet. Folks thought he would do so in "Iron Fist," but it never happened. Many felt a tad relieved however, as the show definitely needs to tighten its fight choreography if it wants to get such a character right. But if we do have to get the master of kung-fu quickly, then why not do it as an anime where his fighting styles can be done true justice?
Anime series are known for fast-paced combat, especially with hand-to-hand fighters, and 1994's "Street Fighter II: The Animated Movie" could be a great template to follow to highlight Shang-Chi's skill. An anime could display his origins (with his villainous and sorcerer father, Zheng Zu) on a grander scale before scaling back to his overall training and application in New York en route to becoming a member of "Heroes For Hire," and Steve Rogers' "Secret Avengers."
14 ELEKTRA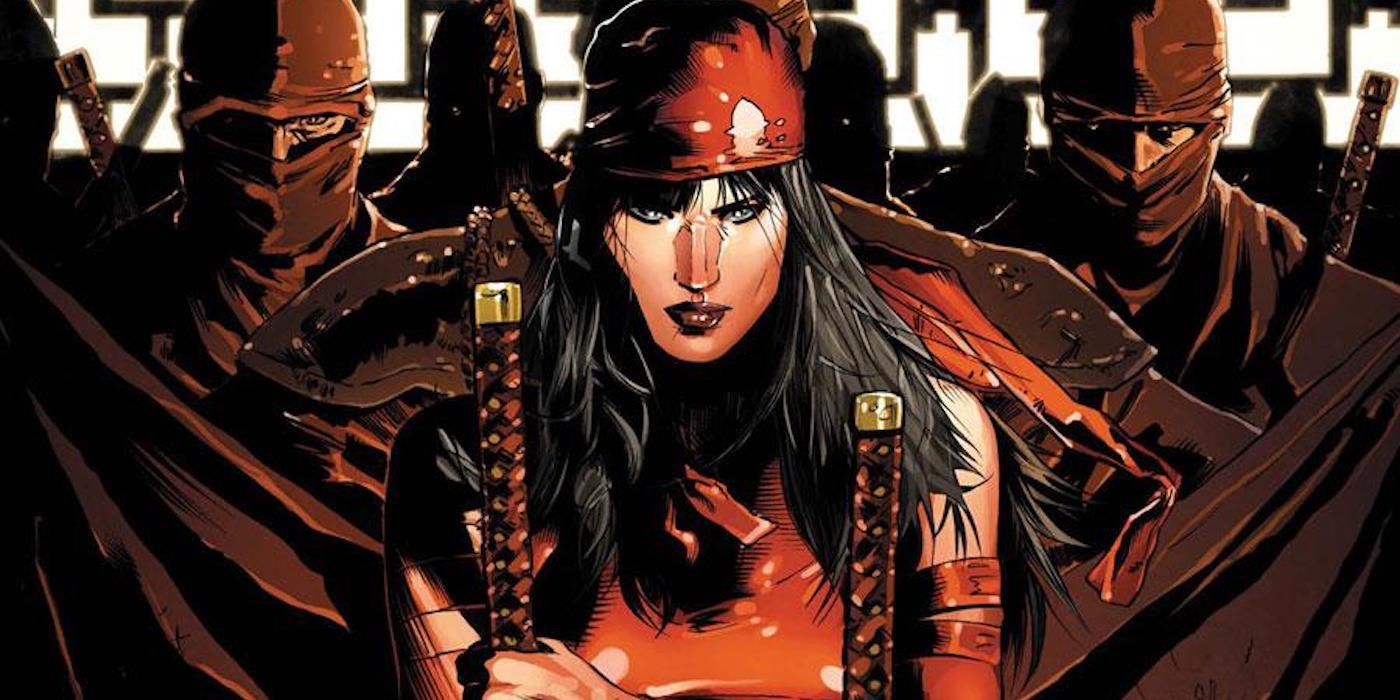 After her failed movie, the Elektra character was redeemed in season 2 of "Daredevil." However, we never really got to see that relentless assassin from Marvel Comics at her most brutal. An anime would fit her story, from her origins and training to her death and resurrection issues with the Hand, all helping to cultivate a bloody ninja war that Netflix could only be able to do in bits and pieces.
Getting her done along the lines of the "Rurouni Kenshin" slasher character would be such a joy because of how unforgiving and gory it could be when she whips her sais out. Mature themes are often explored in this format, which would do well to capture that sexy factor which Elektra embodies, in and out the field of battle. Whether it's against the Yakuza, Hand, Echo, or even Daredevil, we could finally see her as an anti-hero, taking out everyone in the most brutal fashion.
13 MONSTRESS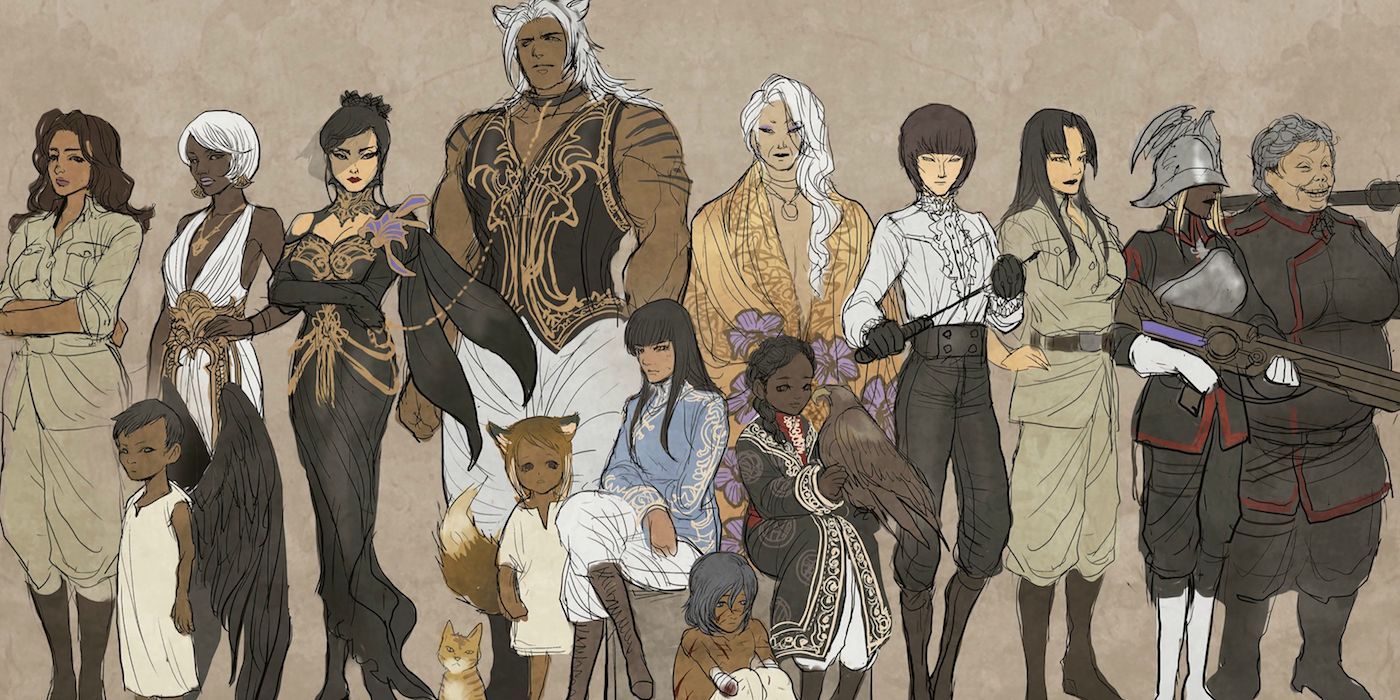 "Monstress" is another amazing fantasy from Image Comics, written by Marjorie Liu and drawn by Sana Takeda, who often collaborated with her on "X-23." It's set in a matriarchal "alternate Asia" and has an "Underworld" feel to it with a war brewing between Arcanics (magical creatures who can pass for human) and the Cumea (an order of sorceresses who consume Arcanics to power up). This story fits right into anime territory because of the mystical aesthetic and action-oriented nature of this world.
It stars Maika Halfwolf, an Arcanic who wants to avenge her dead mother, but on her journey, she finds that few can be trusted as her power is more valuable and desired by external forces than first thought. It's a gorgeous story about racism, slavery and of course, war, focusing on the treatment of women. There's a lot of nuanced and non-traditional comic characterization that could be explored in a similar vein to the "Moribito: Guardian of the Spirit" anime (which focused on elemental demons).
12 SECRET SIX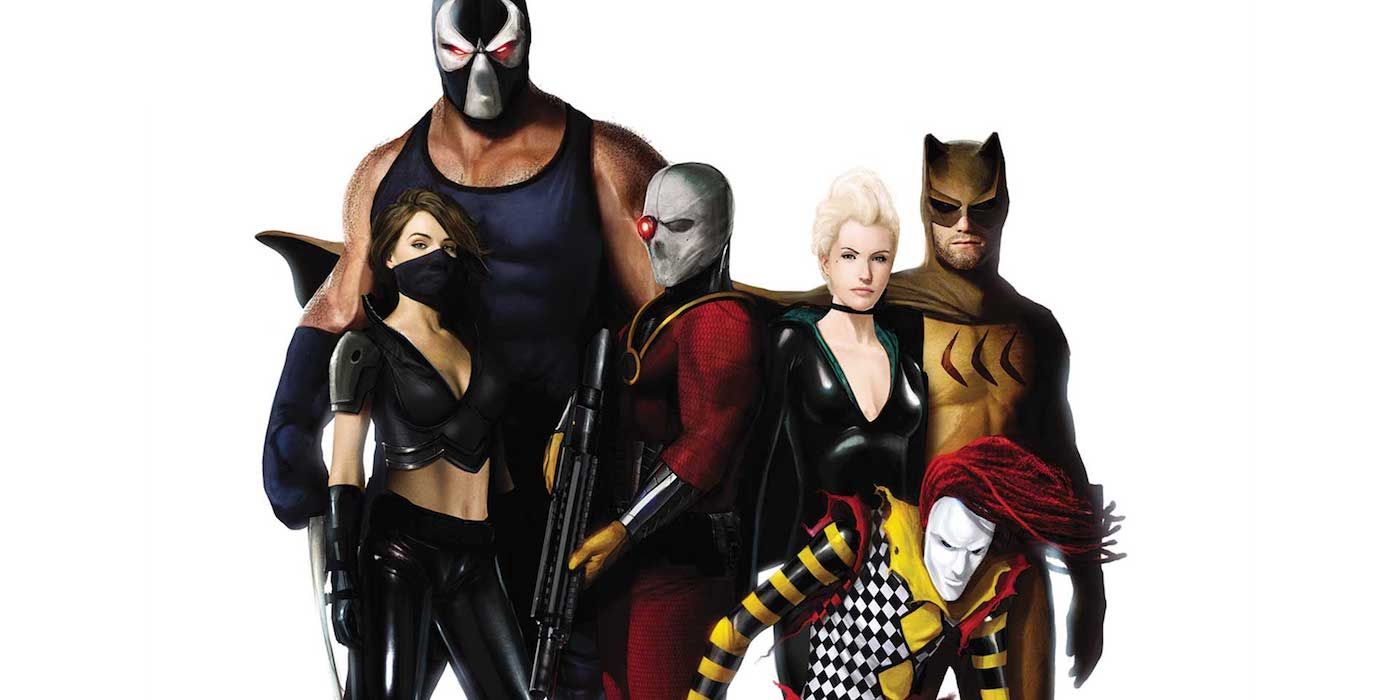 "Secret Six" is a bloodthirsty, black-ops ops team hired by the mysterious Mockingbird. In the past, it's been Lex Luthor, Amanda Waller or the Riddler, so clearly, their missions lie on the dark end of the spectrum. They have a similar vibe to the Suicide Squad, and feel just as diverse, which would allow an anime to really show how powerful and underestimated they can be. Members include Bane (the famous Bat-villain), Rag Doll (a super-contortionist), Jeanette (a banshee), Scandal Savage (Vandal Savage's warrior daughter), Catman (a gadget-powered fighter similar to Batman) and Deadshot.
They've endured missions to Alcatraz, Gotham and Belle Reeve prison as guns for hire, but with a bigger sense of family than, say, Waller's Task Force X. Imagine seeing them going after the immortal Vandal, the Court of Owls or even figures such as Max Lord and even Lex himself. It's unlikely we can get a proper incarnation of this team on the big or small screen, so an anime medium would be ideal for them to flex their mercenary muscles.
11 THE NEW WOLVERINES: X-23 & DAKEN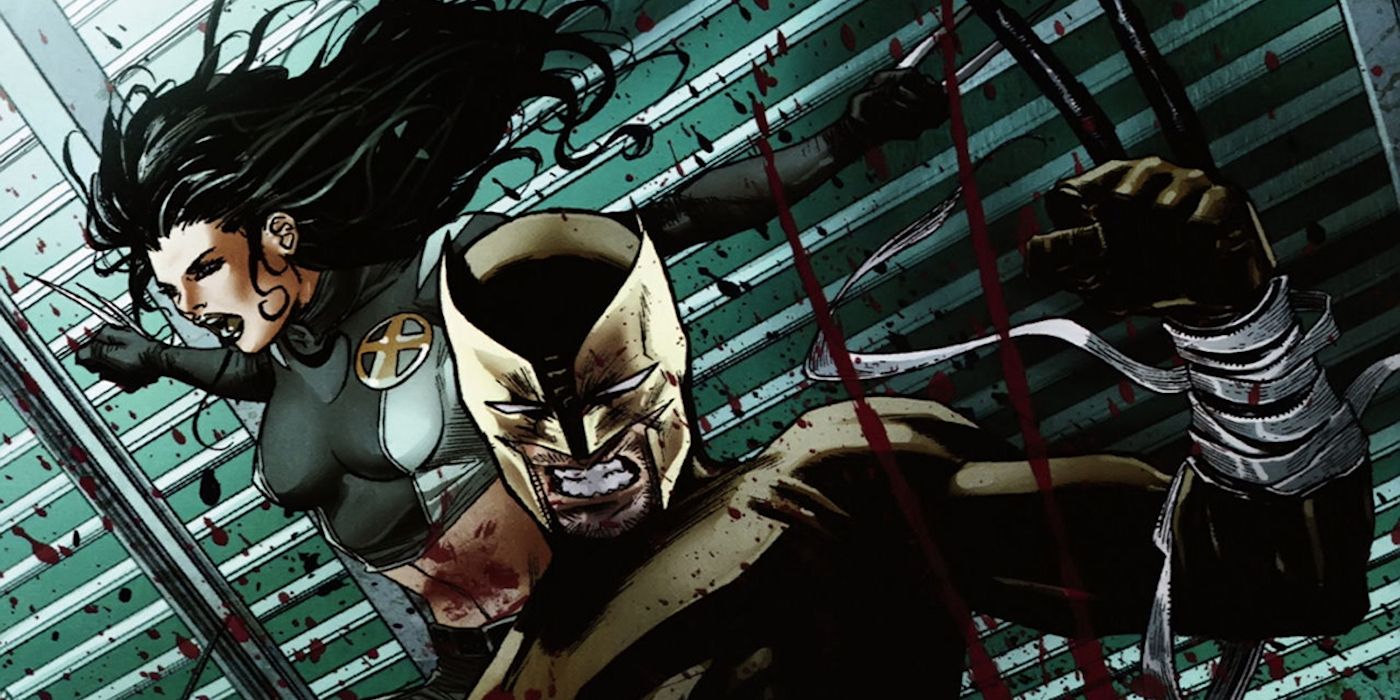 Usually, we'd expect an adamantium showdown between Wolverine and Sabretooth, but this anime would allow fans to explore two of Logan's genetic offspring in X-23 (a clone) and Daken (his son). X-23 was recently seen in "Logan" as a young Laura Kinney but in Marvel Comics, she's the present Wolverine, donning his mantle after he died. Imagine seeing Daken (who was the Wolverine in "Dark Avengers") come back clawing for his birthright in the same fashion Sabretooth would.
In the books, these two newbies don't have the best relationship, so this could be a chance at crafting an original story where an experienced, mature X-23 now has to deal with Daken, who's been nothing but sinister since his master, Romulus, geared him on a path for revenge against his dad. The Wolverine family dynamic has always been intriguing and this anime would allow the blood, gore and slashing that cinemas may not. Both can take their claws to the full extreme!
10 WAYWARD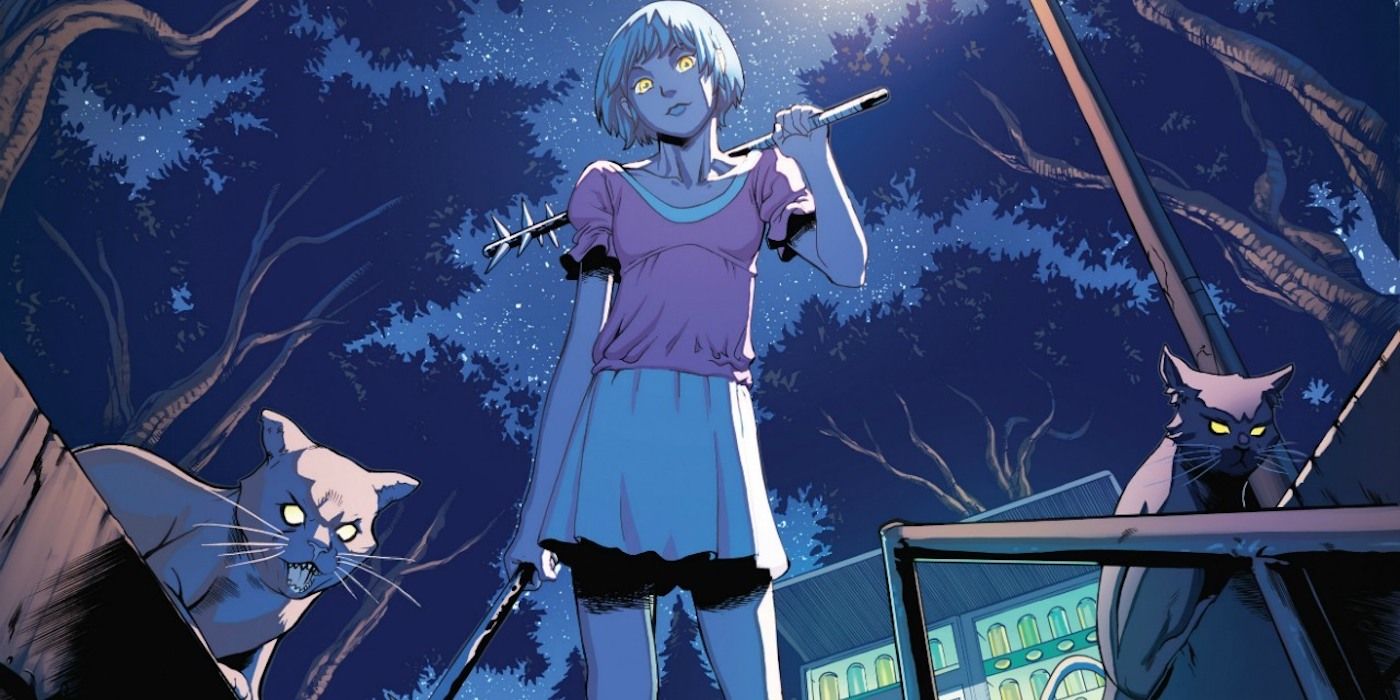 Jim Zub's "Wayward" is another Image Comics gem that quickly lit up the fantasy genre. It has a coming-of-age vibe a la "Stranger Things," but it can best be described as "Buffy in Japan." That's more than enough to warrant an anime series because it's a love letter to Tokyo where a young half-Japanese girl engages mystical and ancient threats that are engulfing the world. Drawn by Steve Cummings, it has an ethereal feel to it, yet resonates with real-world stories.
The protagonist, Rori, dealt with self-harm through cutting, so it's clearly meant to be a story of personal struggle as well. There are monsters galore in the story, along with several deaths, showing that it's not to be taken lightly. Zub worked at UDON for a while, and he's a huge fan of anime and manga. He has cited "Pluto," Hiroaki Samura's "Blade of the Immortal," and Shigeru Mizuki's "GeGeGe No Kitaro" as influencers, and this passion exemplifies why his story here is perfect for an anime.
9 ARSENAL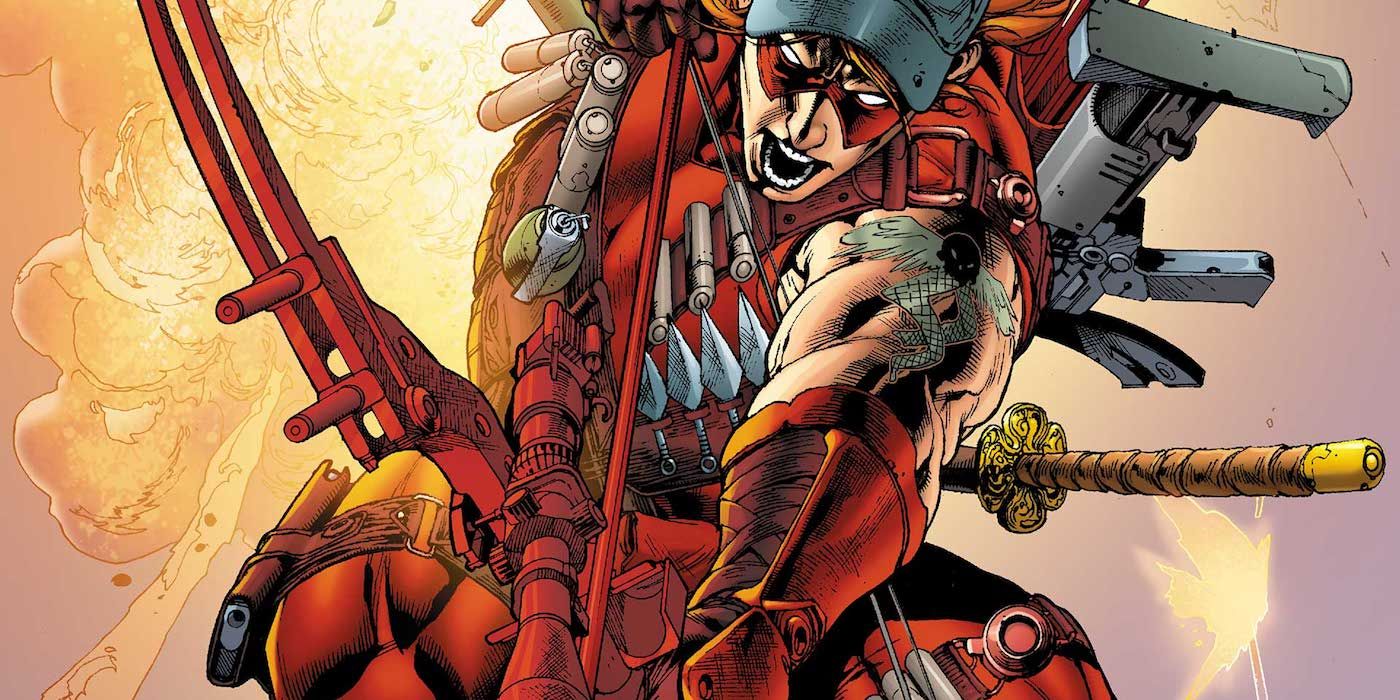 Arsenal would be another ideal character for an anime because of how tormented and feisty he is. After evolving past the Speedy identity, a.k.a. the sidekick of Green Arrow, the journey from Red Arrow into Arsenal became one that's not for the feint of heart. We saw it a bit in "Young Justice" but a more bloody story could be painted here depicting how Roy Harper lost, not just his arm, but his soul, becoming a vengeful vigilante. Animes also touch on substance abuse, which aligns with his past.
Whether it's glossing over his career as Red Arrow or his love life and war antics with Chesire, there's a lot of black-ops and murderous missions to adapt when he fell from grace. Villains such as Prometheus or even the Red Hood can tie in, as they have in his story in the comics. Arsenal usually attracts trouble, and it would be nice seeing the likes of Deathstroke come knocking in conflicts, as well as some heroic connections from the past trying to redeem his bow and arrow.
8 SEVEN TO ETERNITY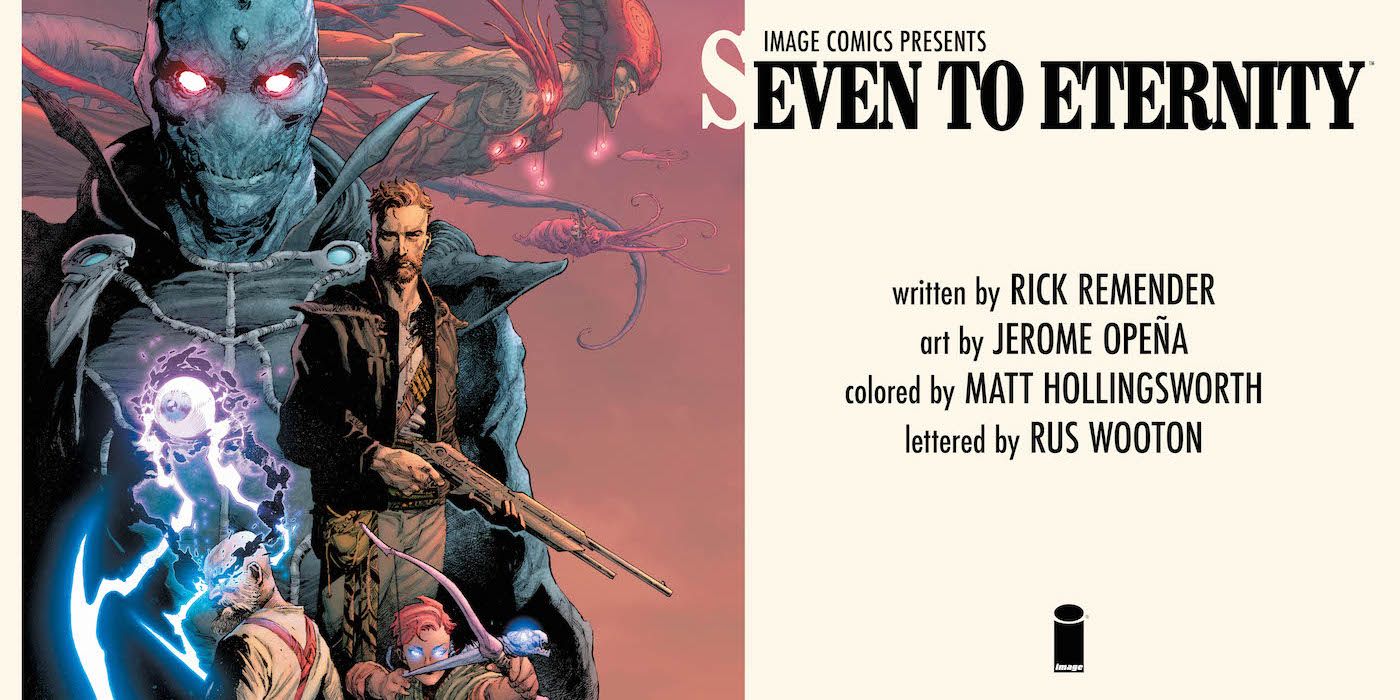 Rick Remender and Jerome Opena always collaborate to produce amazing work, as seen with their "Uncanny X-Force" and "Fear Agent" material. "Seven to Eternity" is another example of how they partner brilliantly, shaping things as a mystical Western that boasts gunslingers, fiends and of course, magic. It's one of Image Comics' best books at present, with a huge Lovecraftian feel to it.
It has a lot of horror elements with big monsters featuring in a world where sacrifices must be made to the demonic Mud King, only for a small resistance to pop up. It's about family and fighting for the town you grew up in, but because it crosses so many genres, this sci-fi/magic mash-up would be wondrous as an anime (as it may be too big budget for cinema). The style of Netflix's "Knights of Sidonia" would work, as well as "Teknoman" or "Cowboy Bepop." But the one that really pops to mind would be "Vampire Hunter D" as both stories have a similar look and feel.
7 THE NEW SUPER-MAN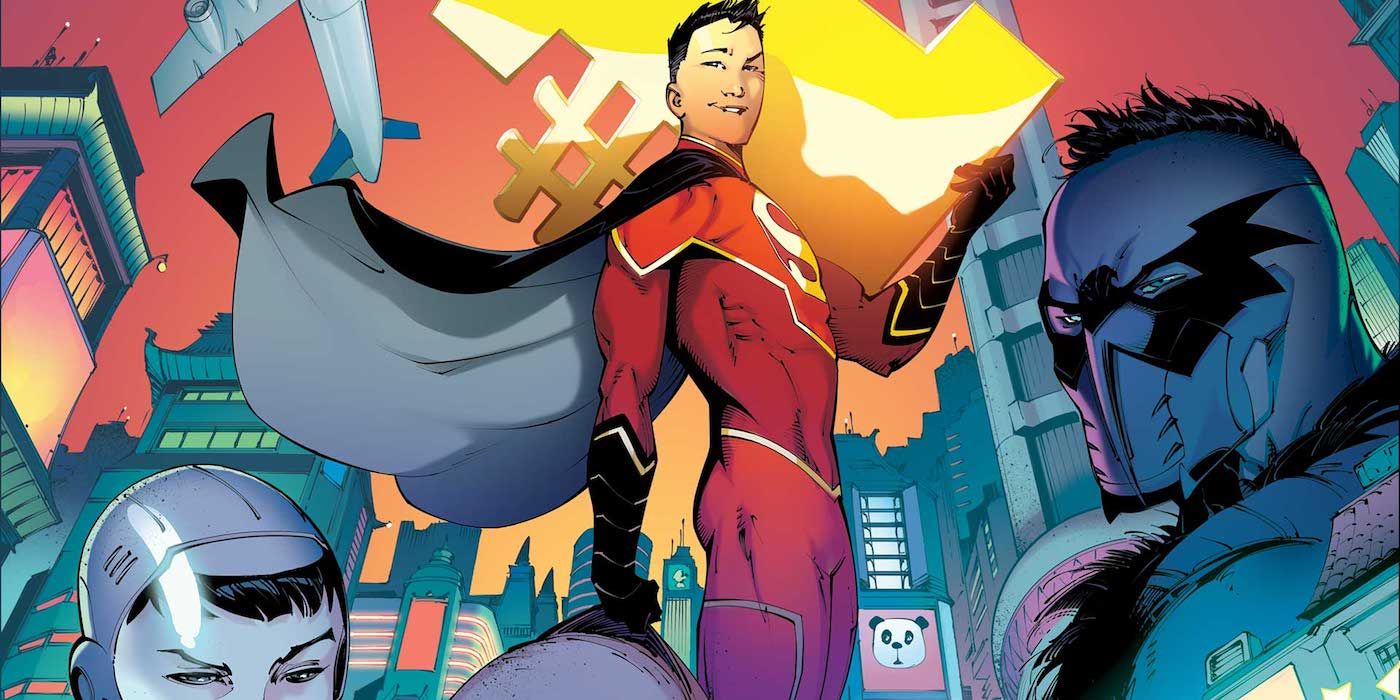 Gene Luen Yang's take on Superman in "New Super-Man" was very interesting. It focused on a young Asian male (powered up after the New 52 Superman perished), not just wrestling with identity, cultures, and role as a minority, but with the threat of domestic terrorism as opposed to saving the universe off the cuff. It's a more humanized Superman story, needling specifically to people's perception of the other and our current landscape.
It's a huge subversion of the Superman lore, but with such a new character, it adds a fresh perspective on how we view sociopolitical landscape today. Having him cut loose in the anime medium would allow us the same scope that Zack Snyder works with, but with reduced chaos and collateral damage. This was a bold book and one unlikely to meet cinemas or television based on how curveball the story is, but if we get this as an anime, not only would it be a big draw in the Asian market, but it would show genuine intent on expanding diversity.
6 WILDC.A.T.S.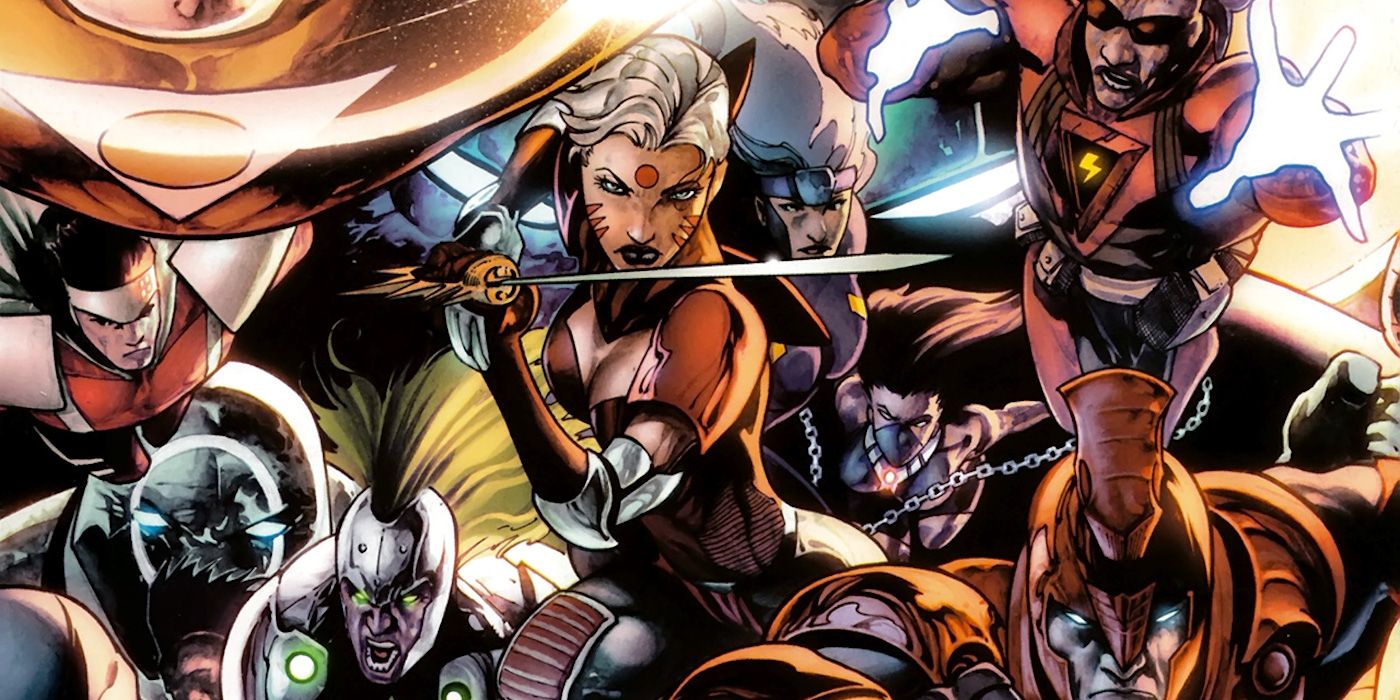 With Ellis curating the WildStorm universe for DC Comics, there's no better time to get an anime in for "WildC.A.T.s." It was created by Jim Lee and Brandon Choi for Image, revolving around an age-old war between two alien species called the Kherubim and the Daemonites. Kherubims, a human-looking alien race, came to Earth and integrated as they created half-breeds with humans. On the other hand, the more aggressive Daemonites possessed humans or exerted mental control over them to use as pawns.
An anime on Earth's response as this war spilled over would be ideal for the gritty, no-holes-barred essence of the books. It was all out war and with the imprint now revamped in the new DC universe, characters like Grifter and Voodoo, who you wouldn't usually see standing out in DC animated movies, could get their time in the limelight. Zealot, Ripclaw, Spartan, as well as teams such as Gen13, and last but not least, Stormwatch, are all candidates to feature too, as big-screen cinematic opportunities will be rare for such faces.
5 NINJAK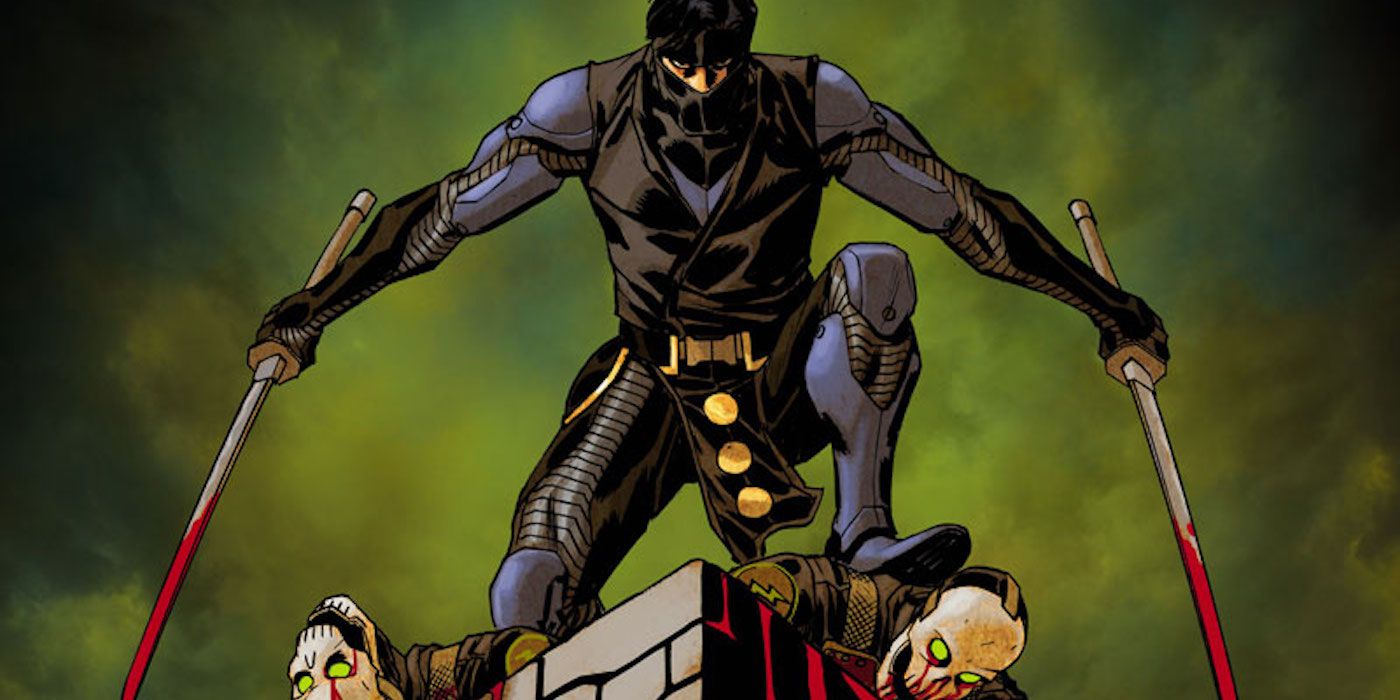 Valiant Comics' "Ninjak" is an oldie but a goodie from the '90s (co-created by Joe Quesada) that has a fan base all across Europe as well. The best incarnation would be Colin King, who wanted to avenge his father's death, and so he trained in martial arts and demolition to become a stealthy one-man wrecking crew. With a web series in the pipeline, we think an anime would be a better fit because it would allow him to be a slashing ninja that makes the "G.I. JOE" ninja, Snake Eyes, seem like an angel.
Ninjak ended up working with British Intelligence so the story can be shaped as a spy thriller or terrorist drama, which can play out as if James Bond were a ninja and knew kung-fu. It sounds crazy but this is exactly how the book plays out — outlandish and exciting. This would be the ideal anime for Warren Ellis to continue his non-comic work on, akin to what he did on "Resolute."
4 SUICIDE SQUAD
The "Suicide Squad" movie was pretty action-packed but it still felt restricted as to what the team could really do. We didn't see Deadshot, Harley Quinn or even Captain Boomerang going full-on berserk, as they were a bit grounded in fighting the mystical Enchantress. The only member who went all out was El Diablo with his fire-based powers. An anime would allow Deadshot to really come unhinged like he did in "Batman: Gotham Knight" and let characters like Croc bring the gore in monstrous fashion.
Harley is someone who would also shine more in an anime, given her calculating, maniacal and sinister nature. In David Ayer's live-action adaptation, she just felt trigger-happy, so this could be a chance to get her with her hammer, knives and maybe some hyenas borrowed from Joker. An anime would take us into these bloody pockets (a.k.a. the team's usual territory) of all-out chaos, similar to "Batman: Assault on Arkham," which showed them dispatching the opposition, including heroes and cops alike.
3 THE AMORY WARS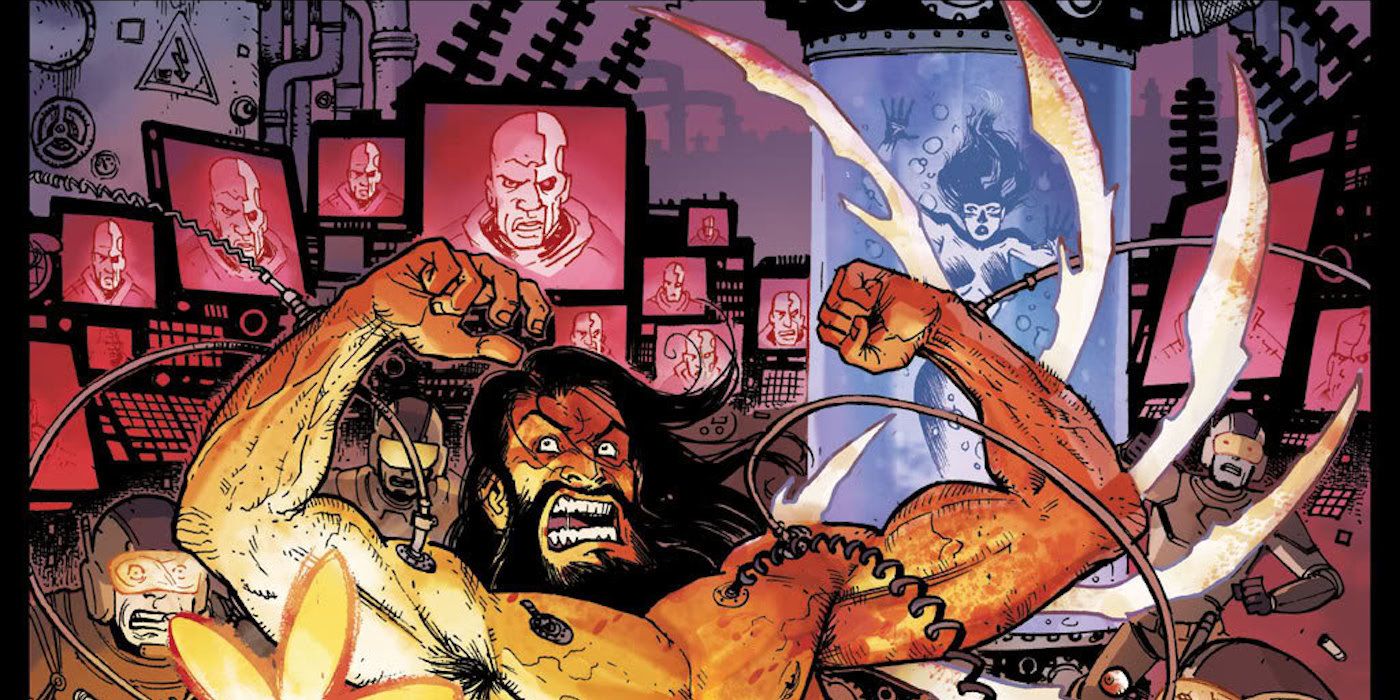 "The Amory Wars" was created by Coheed and Cambria frontman, Claudio Sanchez, and published by Evil Ink Comics. The franchise is now with BOOM! Studios but it's the early stories which would be best for an anime treatment, given that they kickstarted Sanchez's extended narrative off of the band's music. Each record they released was a chapter in a science fiction saga with songs like "The Crowing," "Everything Evil," and "Three Evils" depicting pivotal moments in the life of the heroic Claudio Kilgannon, trying to save Heaven's Fence from a despot called Wilhelm Ryan.
This also has a "Knights of Sidonia" vibe to it, as it depicts a tale of enslavement, war and family. This anime could end up being a very long one as there's a lot of rich source material waiting. They could go all the way to the "The Amory Wars: Good Apollo" story which adapts the band's third album. BOOM! published "The Amory Wars: In Keeping Secrets of Silent Earth 3" in 2010, starting the partnership with Sanchez, who has admitted he's a fan of anime in the past.
2 SECRET WARRIORS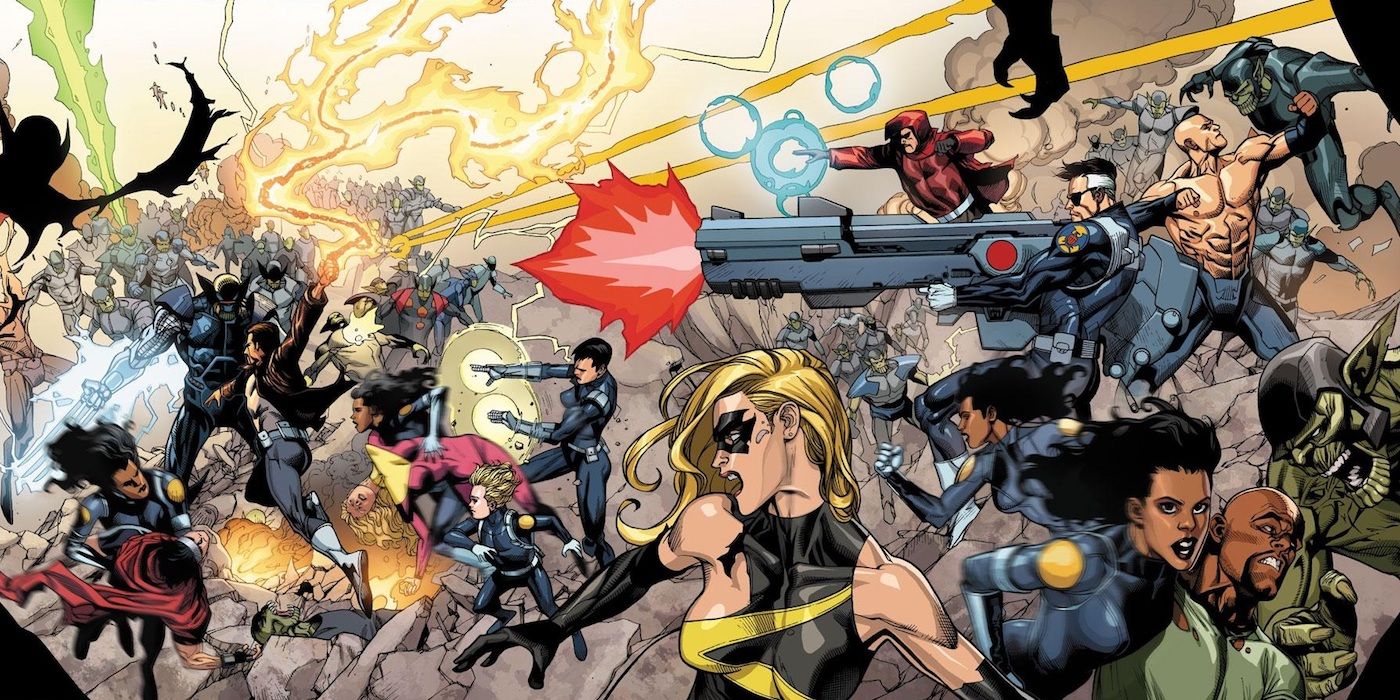 "Secret Warriors" was the brainchild of Marvel architects, Brian Bendis and Jonathan Hickman, created for the company's "Secret Invasion" event. It was a high-octane spy drama with tons of action centering around Nick Fury's caterpillar teams weeding out HYDRA cells. An anime would allow us to witness characters like Quake, Phobos (Ares' son and the god of nightmares) and Gateway (a teleporter) training in a time where Osborn's "Dark Reign" ruled. Fury whipped the inexperienced team into shape and launched several missives on his enemies in what can best be described as baptisms of fire.
The black-ops unit ran afoul of the likes of Baron Von Strucker, Gorgon and Madame Hydra, as Fury kept them greased to safeguard the world in a similar fashion to his Howling Commandos back in the day. This story had several secret factions, multiple twists and jaw-dropping turns to reel you in and keep you hooked as it shed light on big revelations in the Marvel universe, and just who to trust.
1 IRON FIST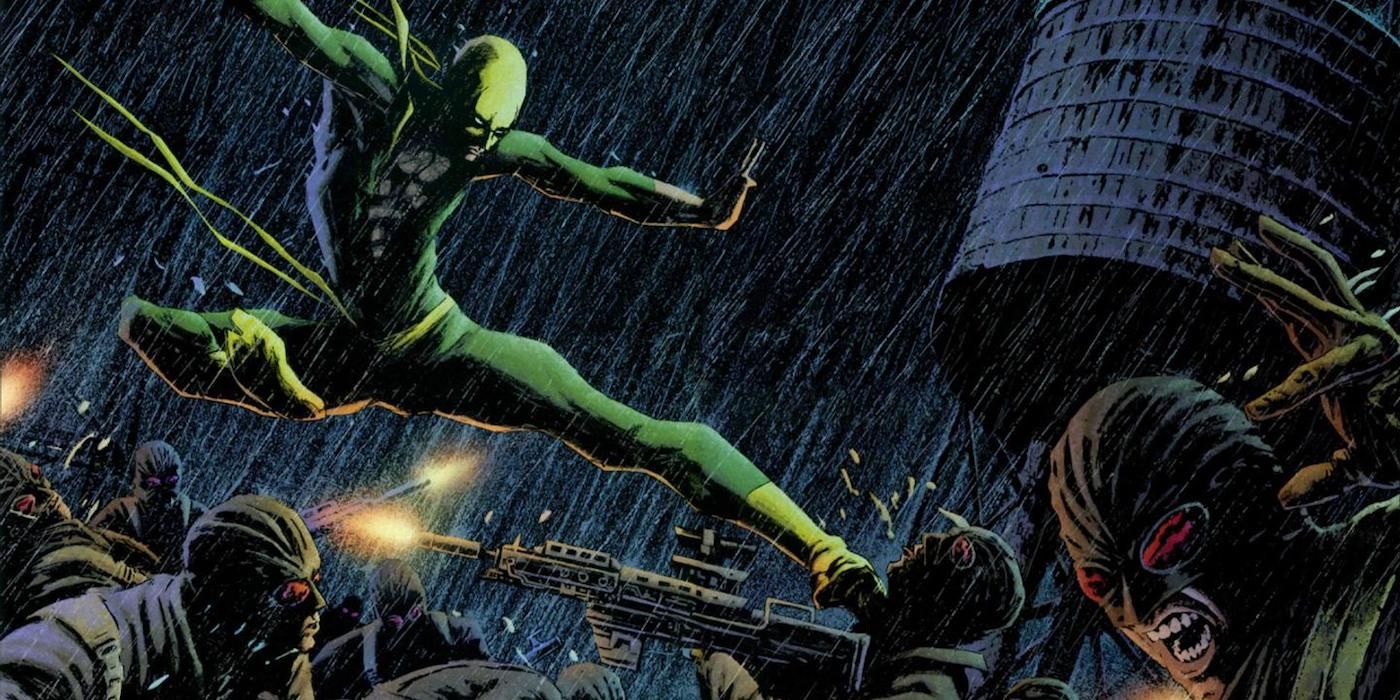 The "Iron Fist" series was very much grounded and left out a lot of mysticism that could be perfectly captured in an anime. From the origins of K'un Lun to years later when Lei Kung trained Danny Rand and Davos, there's a lot that can be extrapolated from the show and used here. It would also give us a chance to create much better fight sequences than the average ones Netflix gave us. The trial with Shou Lao (the dragon) where Danny got the powers of the Iron Fist would also be great fodder.
This anime could also touch on the past Iron Fists such as Orson Randall, the history of Madame Gao (who clearly has a mystical background), and even on the Immortal Weapons from the Seven Capital Cities of Heaven from eons ago (as seen in the books from Ed Brubaker, Matt Fraction and David Aja). Imagine seeing this series done in the style "Ninja Scroll!"
Thoughts on our picks? Which comics would you like to see adapted into the anime medium?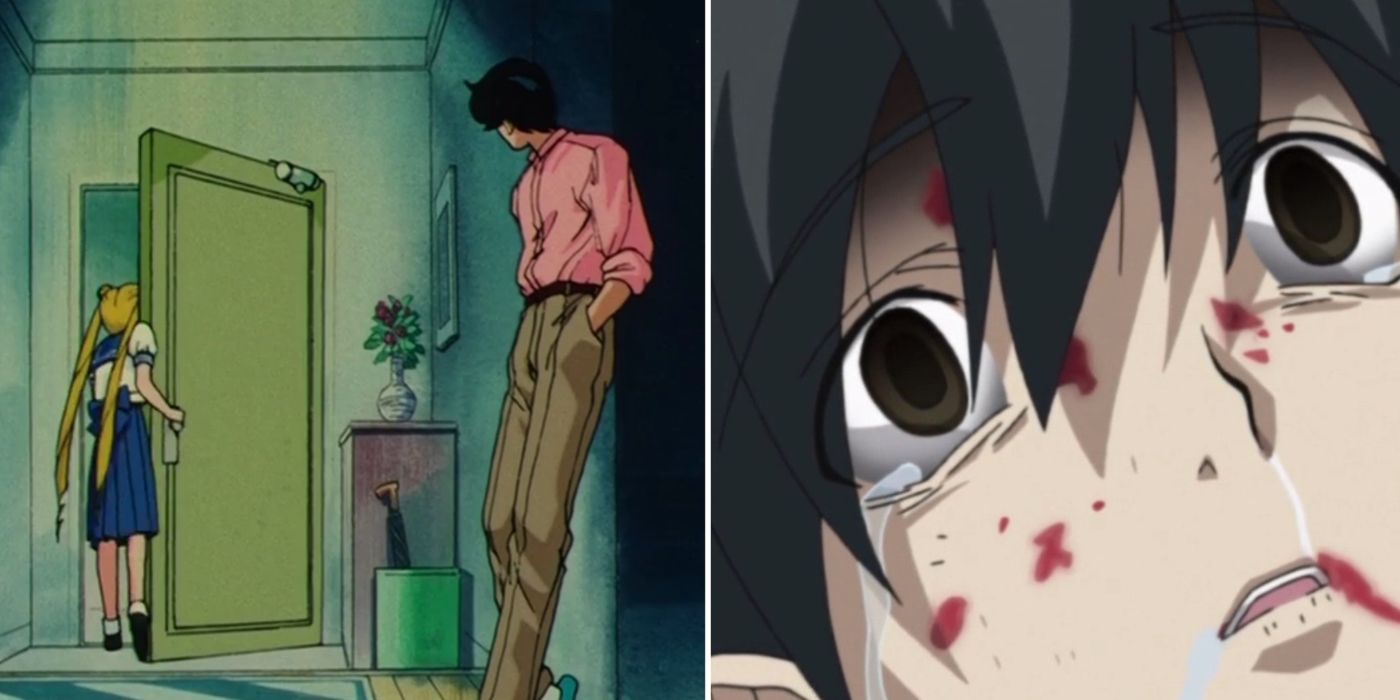 I'm a former Chemical Engineer. It was boring so I decided to write about things I love. On the geek side of things, I write about comics, cartoons, video games, television, movies and basically, all things nerdy. I also write about music in terms of punk, indie, hardcore and emo because well, they rock! If you're bored by now, then you also don't want to hear that I write for ESPN on the PR side of things. And yes, I've written sports for them too! Not bad for someone from the Caribbean, eh? To top all this off, I've scribed short films and documentaries, conceptualizing stories and scripts from a human interest and social justice perspective. Business-wise, I make big cheddar (not really) as a copywriter and digital strategist working with some of the top brands in the Latin America region. In closing, let me remind you that the geek shall inherit the Earth. Oh, FYI, I'd love to write the Gargoyles movie for Disney. YOLO. That said, I'm on Twitter @RenaldoMatadeen. So holler.
Link Source : https://www.cbr.com/comic-books-needing-anime/